Couplers & Attachments: Terra Trading
---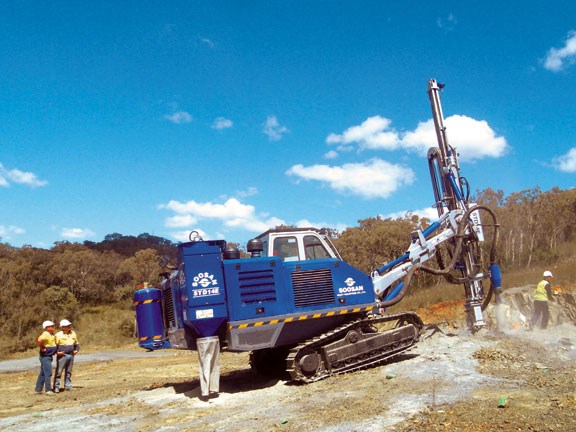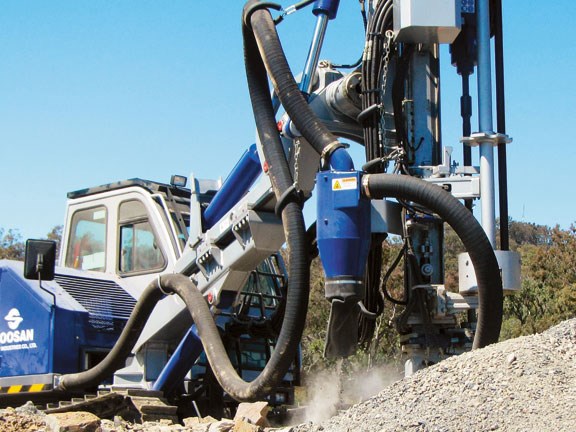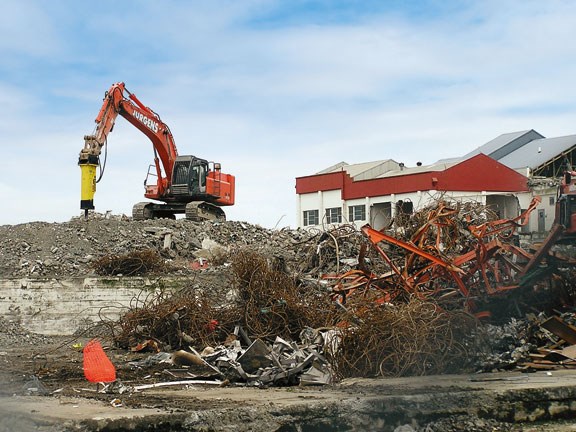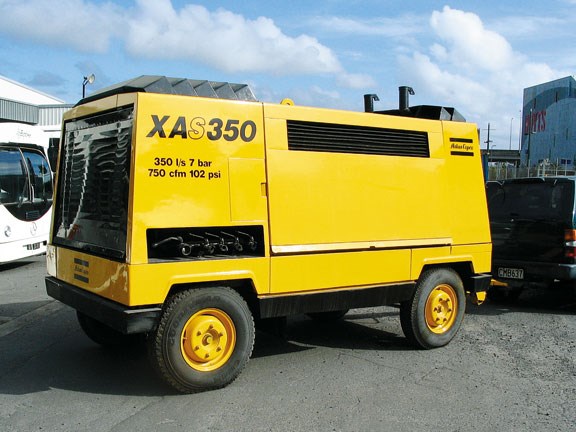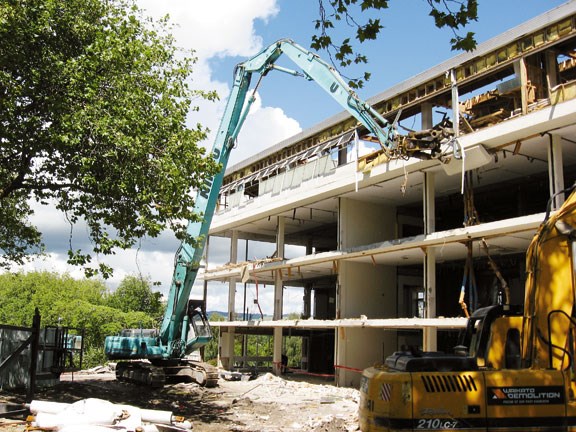 With the aim of boosting business, Terra Trading Ltd has recently moved to new premises at 8 Eric Paton Way, St Johns, Auckland.
Boosting the attachments business in particular are Soosan products from South Korea, whose range of equipment was introduced to New Zealand 17 years ago by veteran machinery dealer Lawrie Walker.
Terra Trading has a long tradition in distributing compressed air equipment, but along with many names famous in the field like Gardner Denver, Atlas Copco and Ingersoll-Rand, found itself increasingly beset by the inroads hydraulics has made into the patch. Former preserves of compressed air, such as rock drilling and breaking, have yielded ground to hydraulics for example. Terra Trading follows this advent into the future of the industry.
In the best tradition of the 'join em' if you can't beat em'' ethos, Terra Trading took on the services of Laurie Walker five years ago and secured Soosan, as the South Korean company demonstrated its superior value in the industry. Seventeen years after first arriving in the country, many of the initial machines sold are still hammering away up and down the country; something George Ellis of Hydestone in Dunedin will attest to.
What freezing works you say? A dozen beer to the first person to identify the remains of the iconic freezing works [Courtesy of Terra Trading - Ed].
Pictured are the Jurgen brothers from Whanganui among the rubble of their handiwork with their Soosan SB 140 TS-P hammer attachment. These guys made short work of their assignment, ably assisted by their Hitachi 40-tonne carrier. Jurgen and Sons was established in 1962 in Whanganui by Theodore Jurgens, and are a third generation demolition company. But grandson David Jurgens says most of their resources are currently based in Christchurch, where they have already completed four major jobs under many constraints.
The Soosan hammers come highly featured with the SB-TS-P range, offering silencing and vibration dampening to minimise recoil, together with high impact and great quality and reliability before their time. The new SQ range has added adjustable power control with selectable anti-blank hammer, autolube, high hose connections and a slim profile.
Other demolition attachments include mighty munchers' like Soosan processors and crushers, ranging from a mini 300kg to a mega 4500kg.
In these pages previously, you've met the long-reach Leibherr carrier affectionately known as 'Twinkle Toes' (ex-UK), now in New Zealand with Nikau Demolition, and deployed to Christchurch for multi-story deconstruction. Now meet 'Tiny Toes'; permanently resident here under the proprietorship of Waikato Demolition. She is carrying Soosan's Processor SUP-25 and on this job is chomping through the Edward Guy Building at Rotorua Hospital. Andrew Proudlock advises 93 percent of that project was recycled. 'Tiny Toes' was born of Kobelco, weighing 55-tonnes and can reach a staggering 26m high. No wonder she needs a camera at the business end of the boom to help keep a focus on the job in hand.
Other attachments out of South Korea with Soosan's renowned quality assurance include augers, pedestal boom breakers, crushers, compactors, grapples, clamshells, lifting forks, vibrating and screening buckets and rippers.
Should bigger demolition toys be fancied to, say, demolish the country, then with as little as half a million to deploy you can have one of these rigs, though you'll need to employ some explosive expertise... unless you have a gelly bean ticket. The attachment is a mast with a 20kW hydraulic hammer mounted on a telescopic boom tracked-carrier, which weighs in at 15-tonnes.
Soosan has been in the top hammer-blast rig production business for decades, but have stepped up a generation with this new model penetrating the Australian market. Now they're coming here with the aim of being one of the best cost performers in the business.
One of these babies will facilitate the downfall of an astonishing 30,000,000 tons of hard rock over its 15-year lifetime. That's 12 million meters cubed.
Contact John Pausina, ph 09 521 3754 or email info@terratrading.co.nz.
For the latest reviews, subscribe to our Deals On Wheels magazine here .
Keep up to date in the industry by signing up to Deals on Wheels' free newsletter or liking us on Facebook.