Lonking CDM6225 excavator
---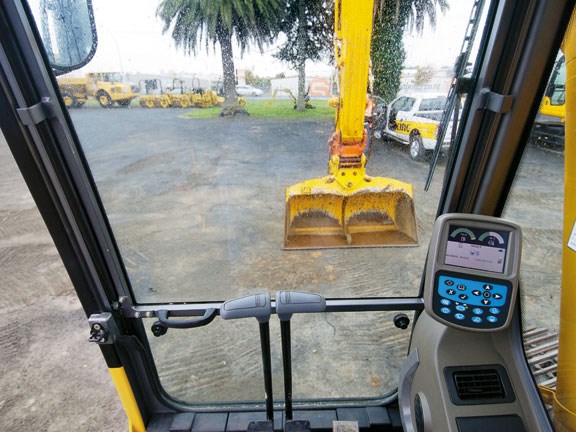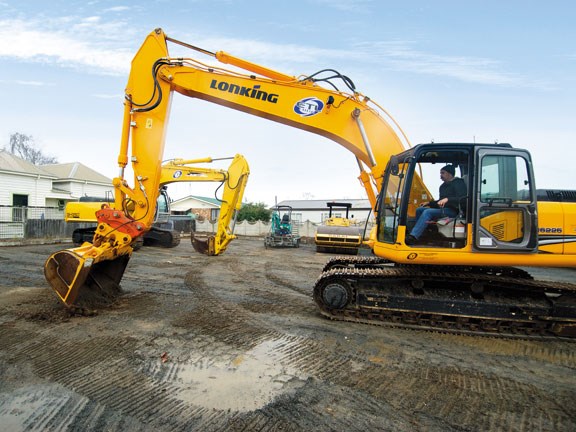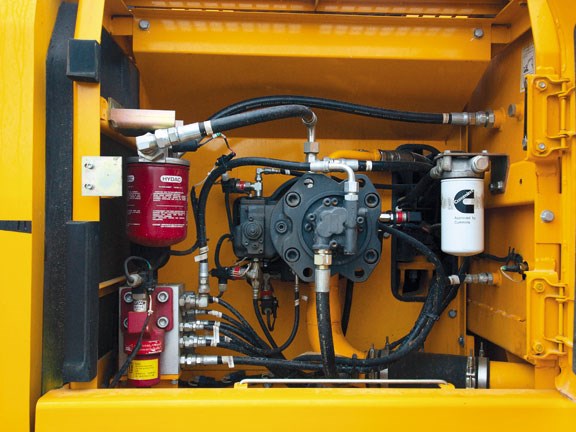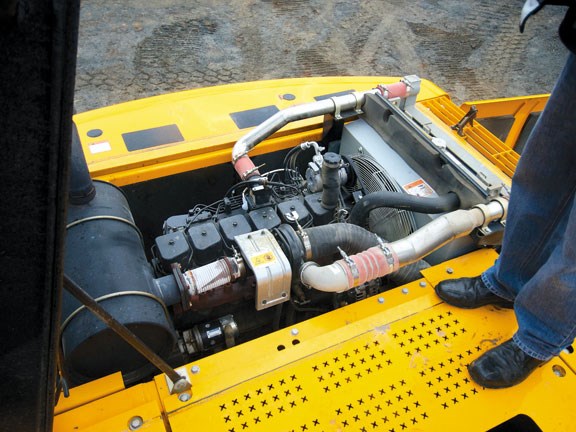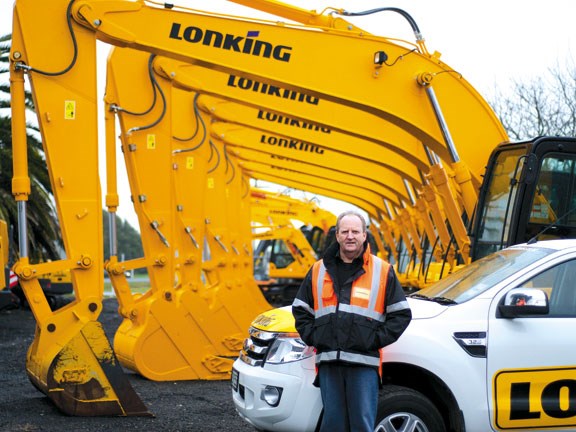 Dave Lorimar tries out Lonking's 22-tonne CDM6225 excavator.
As an established company with a respected name in the industry, the last thing you want to do when introducing a new brand is undo all the years of hard work.
I'm sure that was on CEO Robin Ratcliffe's mind when his company, Modern Transport Engineers (MTE), decided to take the plunge and move into the excavator selling business. No stranger to machinery, one of the companies in the MTE group is well-known hire business ETL (Equipment Transport and Leasing). Using knowledge gained from these companies, Ratcliffe has struck out in a new direction with the marketing of the Lonking brand.
My mission that I readily accepted was to take a closer look at the Lonking excavators which have been available here in New Zealand for a few months. Currently, MTE sells Lonking machines ranging in size from 6 to 22 tonnes, with the ability to go up to 34 tonnes. My machine of choice was the 22-tonne CDM6225.
A bit reminiscent of last-generation excavator shapes, upon visual inspection the machine appears to be well constructed. I had been told previously that a well-known brand had something to do with the undercarriage design of Lonking machines, although this cannot be confirmed by general manager Jim Tonner. The CDM6225 runs a Cummins B5.9-C engine, rated at 112kW (150hp), and the hydraulic system is backed by Rexroth and Kawasaki componentry.
Seated inside the cab, I immediately spotted almost the same air-con controls that are on some Hitachi excavators, with the only noticeable difference being the colour of the faceplate. This doesn't come as a huge surprise and, like car manufacturers, some construction equipment brands must purchase from the same parts suppliers. The interior is well laid out and has a comfortable feel. Complete with LED monitor, the dash seems functional, as well as looking like it would be easy to keep clean.
With the machine warming up and scanning around for something to dig, I didn't fancy my chances too much, being located in the middle of a tidy sales yard. Quickly discounting the notion of ripping right into the ground before Tonner had a chance to stop me, I adapted to the conditions (as they say) and decided to see how well the machine would handle some fine scraping work.
After slowing the revs, I set about smoothing a rutted-up area of gravel. I know all modern machines have 'modes' to send hydraulic oil in a bunch of different directions to ensure maximum benefit to the operator but to be honest, no button I have ever pressed has worked as well as adjusting the machine revs to the correct speed for the task at hand. I have seen operators on the best, most-expensive high-tech gear still leave a site looking like a bomb has hit it, all because they were trying to do finishing work with the revs stacked too high.
Spending a bit of time spreading and smoothing out the gravel, I found the machine nice and easy to use. There were a couple of instances where I found it difficult to keep the dipper arm at the right height and as a result, I cut into my work. I put this more down to being a bit rusty on the tools and made a mental note that I needed to do something about clocking up a few hours to get the feel back. To be honest, I found the machine difficult to fault and will be interested to find out how this brand fares in New Zealand.
One of the big selling points for more established brands is the parts and service backup, which is a huge influence for buyers these days. This may be due to the younger generation not being as adept at carrying out their own repairs and maintenance. Nevertheless, Tonner tells me that the company has a great parts and service department, which is backed up with large workshop facilities and service trucks.
Having a trawl through the Lonking website, I was impressed with the size and capability of the company. The site informs me that, in 2011, Lonking sold 46,000 (that's right, 46,000) wheel loaders, which gave it a 20 percent domestic market share. It is obvious that the capacity of this business is huge and it is a big player in the Chinese economy. It further impresses me that my email questions to the Chinese headquarters received responses very quickly, with concise and honest answers.
Back in New Zealand, a number of Lonking excavators have been sold by MTE to sister company ETL (Equipment Transport and Leasing) and the hire fleet work will be a good test of the machines' durability, while also helping the brand gain a profile with kiwi contractors. I am keen to head back down to Hamilton for a day of 'real' work on one of the Lonkings when something becomes available.
Feel free to ask a question about this story or leave a comment on the Deals On Wheels
page.
For the latest reviews, subscribe to Deals On Wheels magazine here.
Keep up to date in the industry by signing up to Deals on Wheels' free newsletter or liking us on Facebook.