Review: XCMG LW300 wheel loader
---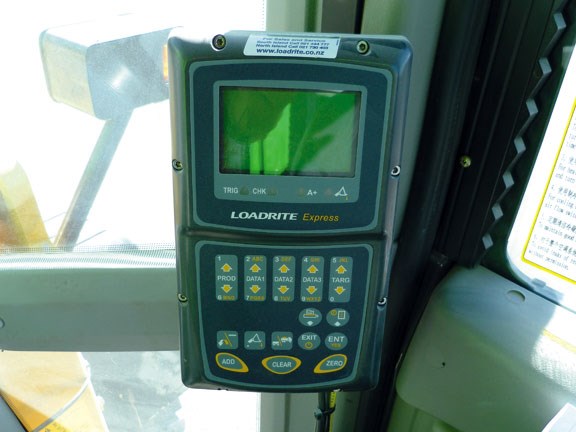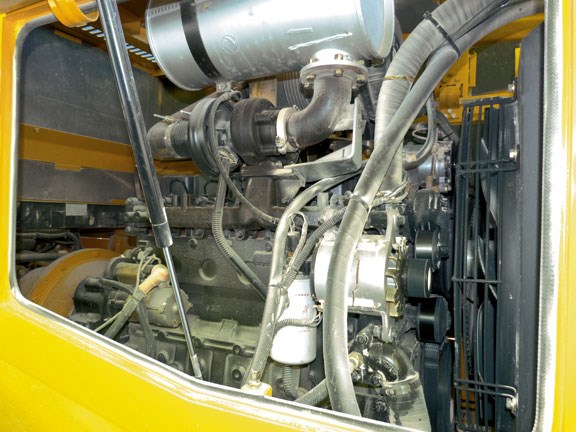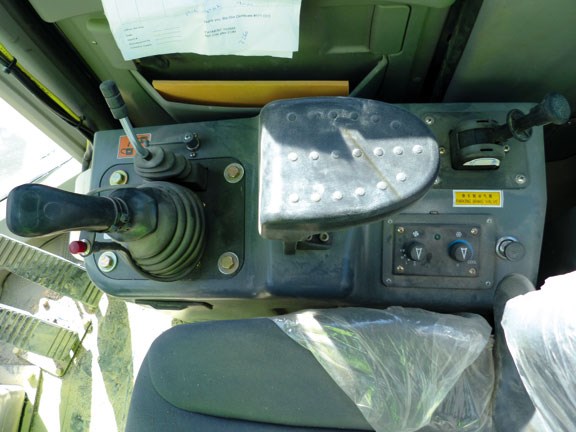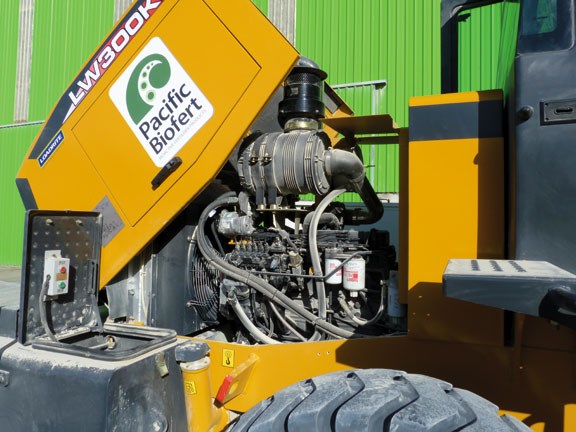 Our editor checks in on one of six 10,600kg Landex LW300 loaders operating across the country.
Most drivers probably breathe a sigh of relief as they head down the Waikato side of the Bombay Hills out of Auckland, and as you peel left onto State Highway Two, organic fertiliser manufacturer Pacific BioFert is tucked away in an area that could be a thousand miles from the 'big smoke' over the hill.
Company manager Bill Sinclair tells me that the time for a replacement loader was overdue. Their 'well-used' loader was replaced a short while ago with a loan machine. Having looked at a number of machines, in the end, it became difficult to look past a keen price when the decision to put pen to chequebook was made.
The loader decided upon was an XCMG LW300, supplied by Landex Ltd. There are currently about six of these models working in New Zealand, but the one purchased by Pacific BioFert was the first of the Australian specced models.
The machine
The LW300 weighs in at 10,600kg, and is powered by a Cummins engine which produces 130hp at 2200rpm. Even though brand new, and I couldn't quite place my finger on it, the machine reminded me of 'previous model' releases from more well-known manufacturers and visually seemed to have a retro look to it. This may have come from the rear overhang, which appears to protrude more than some other brands of wheel loader.
Comparing stats later, I noticed that Doosan and Hitachi loaders in the same class have around 200mm less overall length. Not that this would matter too much when operating in a quarry or open area situation, but working inside a 'dry store', as Pacific Bio-Fert do, may take a little getting used too. The machine is 'as supplied', with the exception of an auto-greasing system which is an optional extra.
Inside the cab
The cab interior looks quite nice and although not as 'flash' as some well-known brands, is definitely superior to what those makes were supplying not so long ago. Air-conditioning is fitted as standard, as does 'expected' comforts such as Radio/CD and oscillating fan. The side windows interested me, as they were an up/down slide type with a plastic stopper strip up each side. These were easy to operate, and I felt that they shouldn't fail as quickly some of these designs do. My only misgiving would be the plastic latches, and I am keen to see how long they last. I love the air-con controls on the XCMG machines. No mucking around with a LCD screen that cannot be read when the sun is streaming into the cab, just two dials: cool-cold for temperature and low-high for fan speed - old-school brilliance which, in my opinion, other manufacturers should take note of.
Engine and power
Manufactured by Cummins in China, the 6BT5.9-C130 DF is a turbocharged six-cylinder water-cooled engine. This business model has become common, with Chinese machines fitted with well-known components, and which must help ease the nerves when buying new brands such as XCMG. Access to the engine is via side doors, which when lifted also help protect from the elements. For even better access, the whole engine cover electrically tilts open.
Transmission
XCMG describe the transmission as a 'semi-automatic power shift, countershaft type with soft shift in range and direction'. That sounds a little complicated, but essentially this model runs a Hangchi YD13 box. It has 4 forward gears (8 -36 kph) and 3 reverse gears (8-27 kph). There is a kick-down button, which (when selected), will automatically kick the loader down into a lower gear as the transmission begins to strain, and is ideal for running into heavy stockpiles.
Operator opinion
Operator Wayne Maru speaks enthusiastically about the LW300 and after having it for a couple of weeks, is starting to get a feel for the new machine. The comfort levels are far superior to what he experienced with his other machines, as is the air conditioning. Working in a fairly tight area, I imagine it would be difficult to 'open the machine up' as one would do on some other worksites, and watching Maru work, it is noticeable that awareness of one's surroundings is far more important than speed when working inside a dry store. Nonetheless, I am sure that some good power is required when pushing up the stockpiles inside the shed.
Another on-site opinion
One of Maru's workmates did express to me that he was concerned about the length of the machine and its ability to perform efficiently when the dry store has larger stockpiles inside. This may not be a problem of the LW300 itself, but the class of loader, as to really get a machine of a size suitable for inside the dry store would require a smaller class of loader. And in solving that problem another one is created, such as adequate reach, especially when loading high sided tippers. Not to mention the extra work required to load a truck.
One thing is for sure. The dusty and tight conditions of the environment will be the perfect place to test component wear. I'll make a note to follow up the machine in a few months' time.
For the latest reviews, subscribe to our Deals On Wheels magazine here.
Keep up to date in the industry by signing up to Deals on Wheels' free newsletter or liking us on Facebook.