Review: Hydrema 912DS dumper
---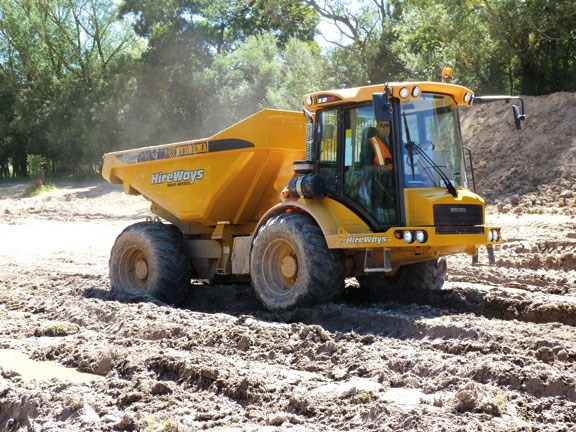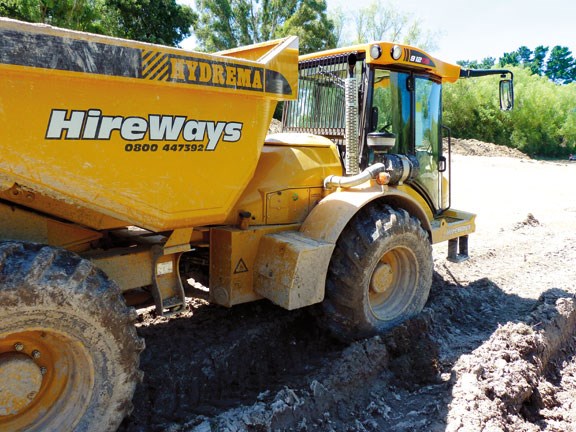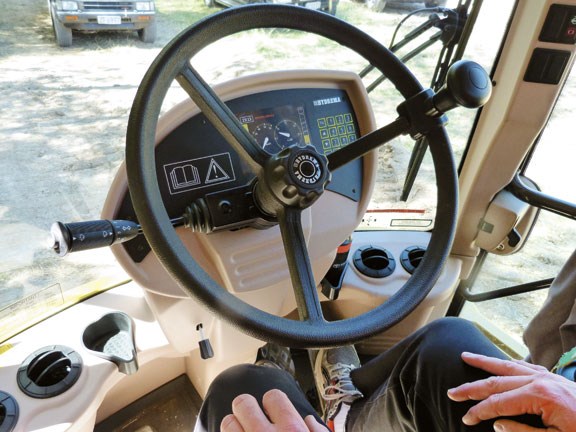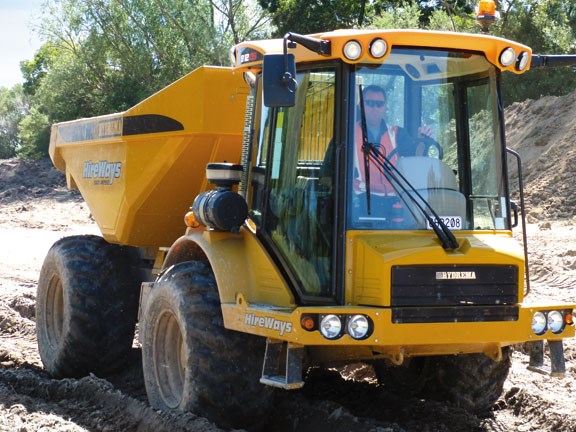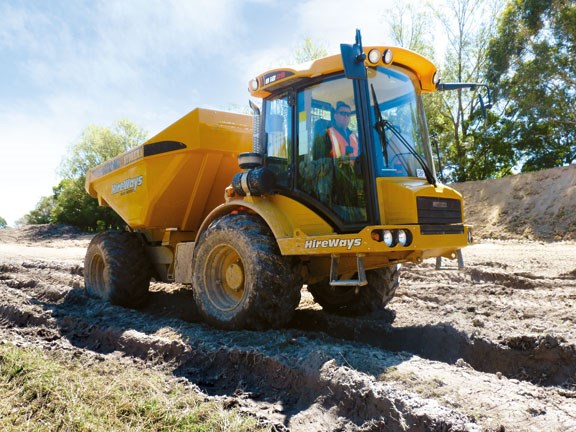 The Danish-made HYDREMA 912DS is a high-tech dumper with plenty of surprises.
It's weird to meet someone from the other side of the world for the first time and find out that we both know someone in common…

The person that myself and Tim Wadsworth, from Hydrema UK, both knew was Geoff Ashcroft, a respected machinery tester in the UK and occasional contributor to Deals on Wheels.
Wadsworth and his wingman, Pers (Simon) Simonsen, were in Oceania recently to carry out training with their New Zealand and Australian agent, NZAM Hireways. The Palmerston North-based company has been hiring and selling the Hydrema brand for seven years.
Hydrema (HYDRaulic Earthmoving MAchinery - clever! Ed) was founded in Denmark in 1959, and is still a 100 percent family-owned company. Today, the business produces Hydrema equipment from its factories in Denmark and Germany, with wheeled excavators, backhoes and land-mine clearing machinery being some of the arsenal manufactured for the world construction and military markets.
Off-road dumpers are the Hydrema machines that NZAM Hireways has been focusing on, with the Hydrema 912DS and larger 922D models in its sales and hire fleets.
The six-wheel-drive 922D weighs in at around 36 tonnes and has a heaped load capacity of 12m3. It is powered by a Cummins QSB 24-valve. 6.7-litre engine, which pumps out 264hp at 2200rpm.
Of course, in the magazine game we are governed by space available, so a decision had to be made on which Hydrema dumper we were going to concentrate on. After a bit of deliberation, decided with a flip of a coin, our attention was set on the smaller 912DS model. I was quite happy with this, as these four-wheel-drive dumpers are very interesting-looking machines.
Working at the tip-head end of where the Manawatu Gorge slip is being carted in to, NZAM Hireways has two 912DS dumpers working on site, stockpiling stripped topsoil prior to the ground being filled. In what is a probably a dream job for any heavy equipment fan, Simonsen travels the world training Hydrema operators and technicians. What better person to show me around the finer points of one of these machines.
Engine and transmission
For the tech-minded among us, the constant four-wheel-drive 912DS is powered by a 4.4-litre Perkins E1104D-44TA stage 3a engine, which produces 131hp at 2200rpm. A six-speed ZF WG115 automatic transmission (six forward and three reverse) has full electronic control, designed to make the gears shift smoothly, and is helped along by electronically controlled pressure on each clutch.
Chassis and axle set-up
The articulated chassis of the 912DS model has a rigid rear axle, with a 'sprung' front axle, hence the 'S' on 912DS. The front axle has automatic limited-slip diff lock and the rear axle, electro-hydraulically-activated 100 percent diff lock. Those clever Danes have also added hydraulic stabilisers which automatically transfer weight from one side of the dumper to the other. This means that when working on a slope (or travelling over uneven ground), extra weight gets quickly transferred to the lowest riding rear wheel to help prevent rollover.
Cab interior
A massive amount of vision is available thanks to the copious amounts of curved glass used. In true Danish style, all switches are neatly located on the right-hand side A and B pillars, which make them look like they belong in the cockpit of a spacecraft. Complimenting, my spaceship idea of theme, a joystick is located to right of the drivers (pilot) seat. Unfortunately it isn't a thrust controller but, more importantly for this machine, it is used for gear selection, done by scrolling up and down the buttons. It also operates the hoist and, in the case of the machine we looked at, the 180-degree swivel of the tipping bin - very cool.
The instrument panel is actually a PC monitor and doubles as a rear-view camera when reverse is selected. Of course there are numerous menus, and copious amounts of information can be downloaded via a USB socket.
Tipping body
As mentioned earlier, the tip can swivel 180 degrees, which must be very handy for backfilling trenches and working in confined spaces. When using the swivel, a feature automatically returns the tip to its 'home' position.
The double-acting cylinders ensure that the body always moves under pressure and is not left to gravity when it lowers. With a load capacity of 10,000kg, the total weight of the 912DS tips the scales at 17,330kg when fully laden.
In operation
Riding along with Simonsen, it quickly became apparent that he knows the Hydrema brand very well. With the 912DS fully loaded, he showed the stability of the dumper by placing it in precarious places, raising the hoist to dump off the damp fill. Engine power felt good for the size of the dump truck and it had no trouble at all ploughing through areas of soft mud.
The ride quality felt quite agreeable but not having been in a Hydrema dumper before, it was difficult for me to judge whether the electro-hydraulic front suspension system was a more comfortable ride than the D model. Speaking afterwards to regular driver, Kevin O'Brien, he confirmed that the DS models indeed offer improved driver comfort quality.
Job suitability
In my opinion, four-wheel Hydrema-sized dumpers fill an important gap in the market, especially when the on-site haul is over a short to medium distance. On these sized sites, it means dump trucks face shorter queuing times, waiting for others to be loaded or dump off. This makes the material flow more like a conveyor belt, avoiding lulls and rush periods for machinery loading the trucks or spreading out the fill.
Also, with a smaller footprint they provide less traffic congestion - a nice choice for the right site.
For the latest reviews, subscribe to Deals On Wheels magazine here.
Keep up to date in the industry by signing up to Deals on Wheels' free newsletter or liking us on Facebook.