RP600 Prokerb kerbing machine (Robert Page Engineering)
---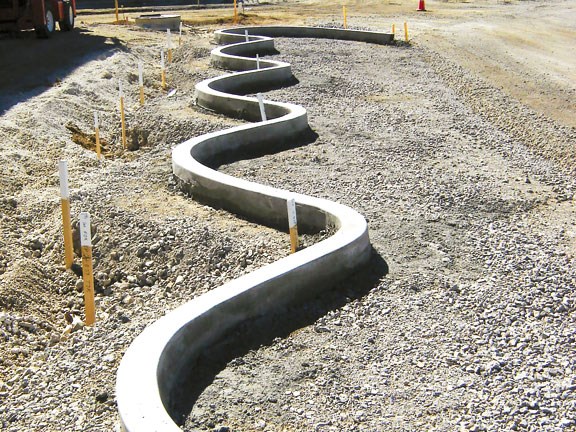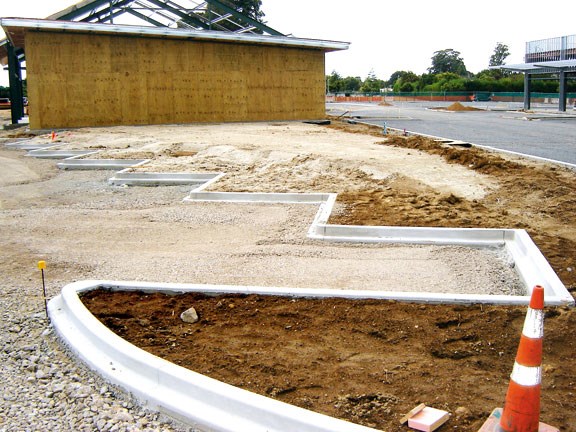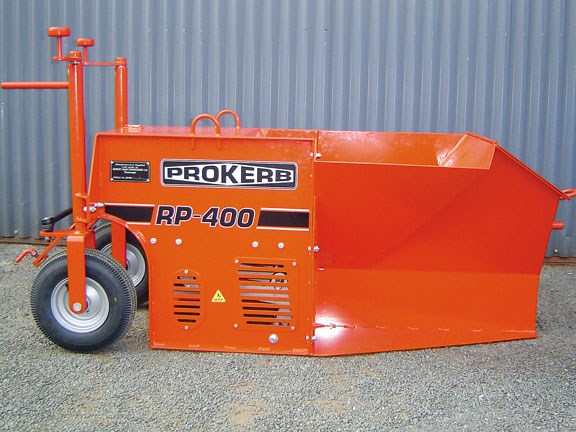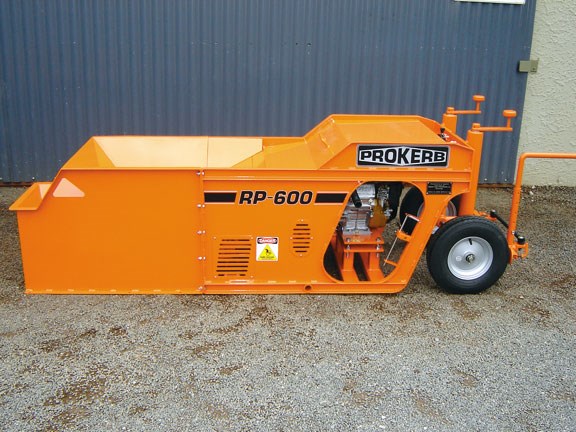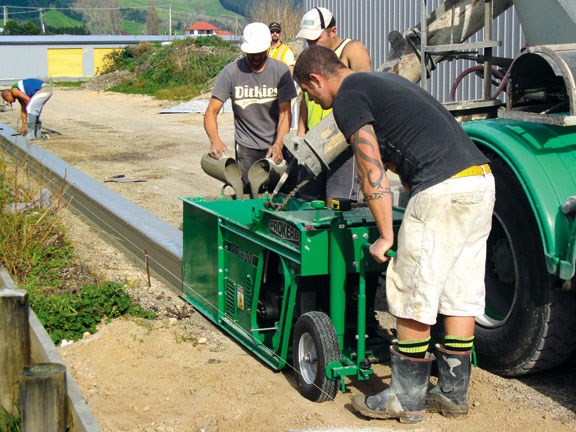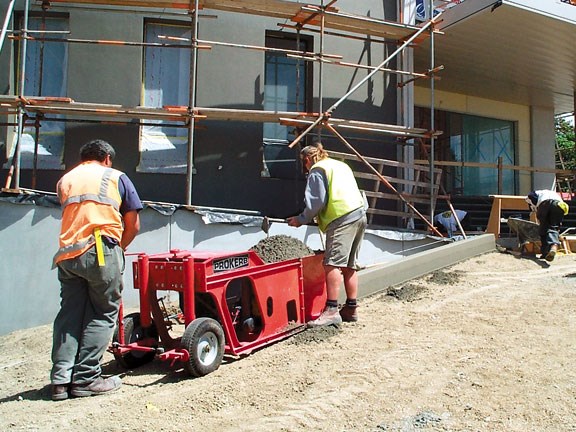 The RP600 Prokerb kerbing-machine makes the job fast, efficient and economical — and it even ticks the boxes for project accountants.
Manually steered and heigh-controlled
Self-propelled
Customisable removable moulds
It's heartening to know that not everything is made offshore anymore, and Kiwi manufacturing can still cut it in the cut-throat world of machine production. We caught up with Tauranga-based Robert Page Engineering Ltd to look at two kerbing machines it manufactures.
Founded by Robert (Bob) Page in 1955, Robert Page Engineering Ltd is a New Zealand- owned and operated company that proudly provides a repair and maintenance service to various industries nationwide. Currently employing 19 staff and operating from Glasgow Street in Tauranga, the company's located just minutes from the Port.
Thanks to a large-capacity CNC machine shop, its range of services includes specialised heavy fabrication, ship and launch repairs, on site line-boring and machining, and in-house accredited non-destructive testing department.
To complement these services, it's also been involved in the design and manufacture of kerbing machines for more than 40 years. Having successfully gained and held ISO 9001 accreditation since 1986, Prokerb machines are manufactured to the highest standard and their design is continually improved.
The company currently manufactures two Prokerb machines for the local and overseas markets.
The RP600 Prokerb is designed for heavy industrial highway/subdivision kerbing with a maximum kerb mould profile width of 600mm. Weighing in at 600kgs, the RP600 consumes 4.8m3 (a truck load of concrete) in under 20mins with a 600mm-wide dish mould fitted.
During the manufacture of the RP600 Prokerb, the company realised there was also a need in the market for a smaller, more maneuverable kerbing machine for use in tighter confined areas. Unlike a landscape garden edge machine, it had to produce a strong, robust kerb while using the same concrete mix, and automatically apply slurry to the kerb when it exited the machine - like the RP600 Prokerb.
Following a number of prototypes and working with a local existing kerbing operator, the RP400 Prokerb was developed and refined to meet the task.
The RP400 Prokerb was launched in 1996 and has a maximum kerb width of 400mm. Like its big brother, it is strong and user-friendly and due to its reduced size and weight (198kgs) it can be easily moved around on site by one person when the quick release jockey wheels are fitted.
The RP400 has proven to be the ideal machine for robust driveway kerbing, carparks and subdivisions. One off its most impressive, recent jobs is the kerbing at new service stations, McDonalds and KFC sites.
How do they work?
Both machines are manually steered and height controlled by one person who operates the steer wheels and manual winders on the front of the power unit, while following a string line. No fancy hydraulics or sensitive equipment to worry about or maintain in such a harsh environment.
Powered by petrol engines, both models are self-propelled, with the concrete being compacted into the mould. As the concrete is fed into the hopper the packing ram forces the concrete into the mould chamber and in doing so pushes the machine forward.
As the concrete profile exits the rear of the mould, it is automatically covered with plaster/slurry which saves time and ensures a professional result every time. Production rates of up to 600 metres per day can be achieved based on a 3 - 4 man crews, but it depends on the length of runs, site layout and supply of concrete.
Prokerb moulds
Both machines have removable moulds that detach from the rear of the power unit. Moulds can be manufactured to meet a customer's unique specifications or local council requirements. Every mould is hand crafted by tradesmen using special jigs.
They are fabricated from hard-wearing rust resistance material, include a large capacity slurry/plaster bin at the rear and are powdercoated as standard. They're designed for quick removal should moulds need to be changed on site and are all supplied complete with a stainless steel finishing trowel to ensure a quality finish every time.
The company continues to develop and improve its Prokerb machines using the latest CNC manufacturing equipment, inventor CAD design software, and by staying in touch with its operators.
Importantly, it has a comprehensive parts and service backup, supported by experienced tradesmen. The machines are delivered with a comprehensive, easy-to-follow operation manual. The company is happy to provide demonstrations or on site training if required.
For more information, call 07 578 4171 or visit www.robertpage.co.nz
Feel free to ask a question about this story or leave a comment on the Deals On Wheels
page.
For the latest reviews, subscribe to Deals On Wheels magazine here.
Keep up to date in the industry by signing up to Deals on Wheels' free newsletter or liking us on Facebook.