Anaconda TD516 Trommel Screen
---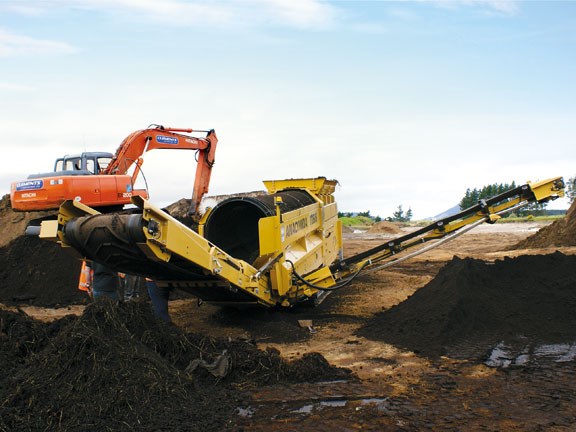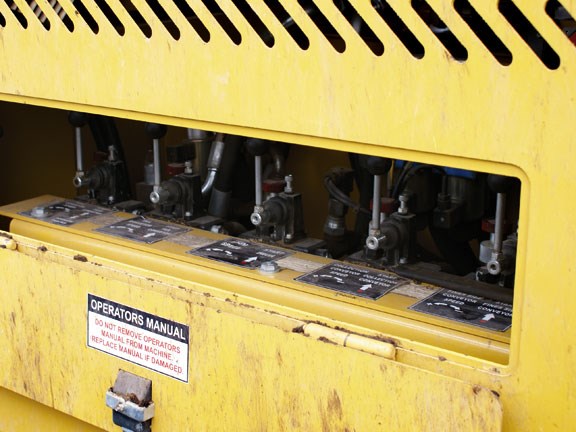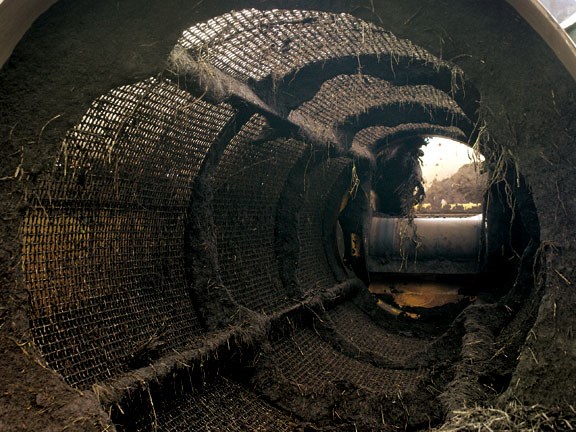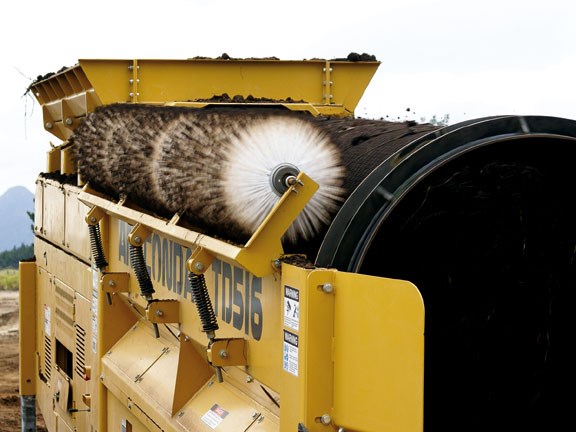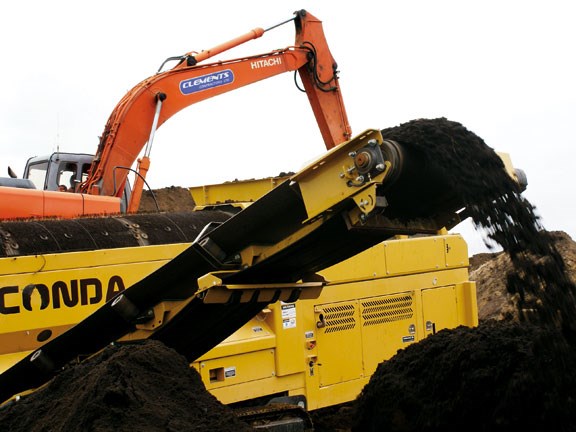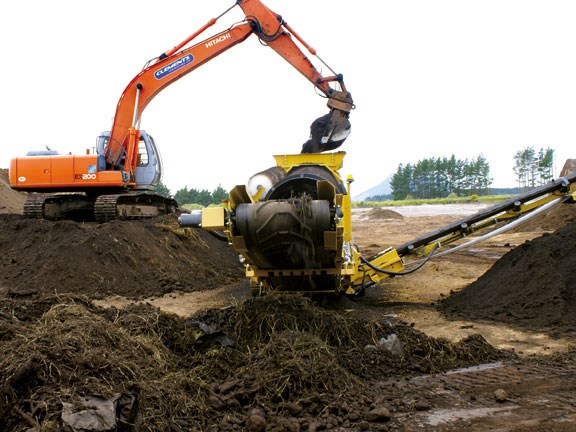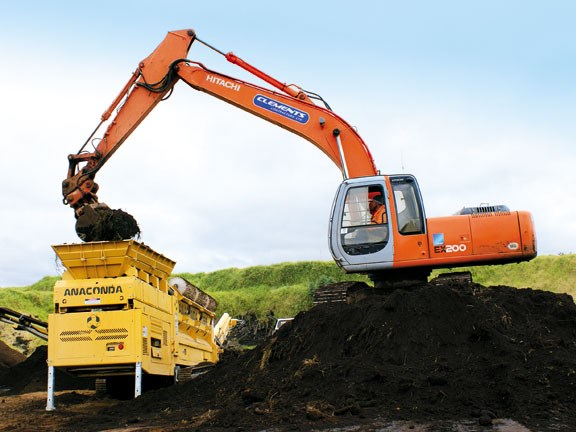 A tracked Anaconda TD516 trommel screen works hard at processing peat-laden soil at Marsden Point.
I have a close association with screening and crushing plants, so I couldn't help but be impressed with the Anaconda screening plants.
Imported by Mobile Screening & Crushing Ltd, the Anaconda range has been well-received in New Zealand. Company owner Andy Meilke has a long association with screening product, and I knew him in a past life when we both had soil-processing plants. Since those days, he has gone into hiring and selling screening and crushing equipment, and along with son Daniel, has built a strong reputation in the business.
Based in Ireland, Anaconda produces two flat screen models and a trommel (revolving) screen model, along with a range of mobile conveyors.
To have a look at one of the screening plants in action, I visited Marsden Point where Clements Contracting has hired a trommel screen to help process the million-plus cubic metres of peat-laden soil it is working through.
One of the more frustrating problems with screening is that damp material can clog the mesh and slow production to a trickle. This, of course, ramps up production costs significantly.
The unit
The diesel-powered Anaconda TD516 tracked trommel screen is designed to process compost, soil, C&D waste, wood chip etc. On this machine, it is currently running a 20mm screen, so everything bigger is passed along the trommel and conveyed to a stockpile. Product smaller than 20mm is sent up another conveyor to a separate stockpile.
Looking around the plant, it is evident that these machines are well-constructed, along with good paint and a decent coat of galvanising. Most things are well-guarded and emergency stop buttons are located in a number of places.
Engine and power
The TD516 runs an air-cooled Deutz TD2011 rated at 74hp (58kw), coupled to a pump which provides the hydraulic grunt. A JCB 444 Dieselmax water-cooled option is available if required. I prefer air-cooled motors for screening plants, but they do require servicing on a regular basis.
Performance
When fired up, the TD516 has a nice, quiet hum to it, unlike flat screening plants which can make your teeth rattle. Clements Contracting was feeding the plant with an EX200-5, and the 20-tonner seemed a good size to feed it, although it was obvious a second machine was necessary to keep up with clearing the volumes of secondary product being made and prepping raw material to feed into the plant.
Operationally the plant is quite simple, with a conveyor inside the hopper feeding directly into the trommel and conveyors stockpiling the two products.
Critical to optimum performance is being able to adjust settings. On this plant the speed can be hydraulically-adjusted on all conveyors, as well as the trommel - which can be angled from 0 to 4 degrees.
These adjustments make it possible to fine-tune the machine easily for maximum output. Damp product caking onto the grids and clogging the mesh is a huge operational problem, but the TD516 has a built-in revolving broom which keeps everything wonderfully clean, and is the backbone to the success of this machine.
Production wise, I was very impressed with the amount of damp product this machine was pumping out. Having a reasonable knowledge of soil production, I would have been happy with 30m3 per hour of fine-screened product, but I reckon that the TD516 was pumping out in excess of 60m3 an hour - perhaps more.
What I do know is that the 14-tonne loader was getting a good workout keeping up with it.
Who's it suitable for?
Serious contractors should look at this equipment. They are well-priced and constructed, so they should crank through a few thousand hours before needing any serious maintenance work.
Verdict
At under $200k for a zero-hour machine, a unit like this seems well-priced while still retaining a solid, well-constructed feel about it. The canny Irish manufacturers have put some clever thought into how these things are shipped around the world, and the complete unit folds up so to fit snugly inside a 40ft container - which is why they can ship them to the other side of the globe economically.
Quiet operation
Hydraulically-adjusted conveyor speed
Built in revolving broom keeps product clean
Quick setup
Easily transported
Feel free to ask a question about this story or leave a comment on the Deals On Wheels
page.
For the latest reviews, subscribe to Deals On Wheels magazine here.
Keep up to date in the industry by signing up to Deals on Wheels' free newsletter or liking us on Facebook.