Doosan DX 140LCR excavator
---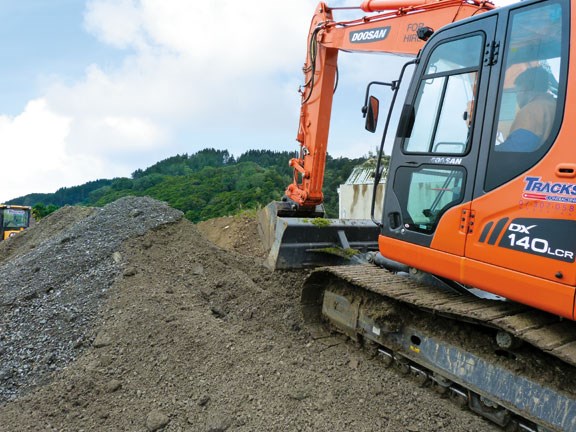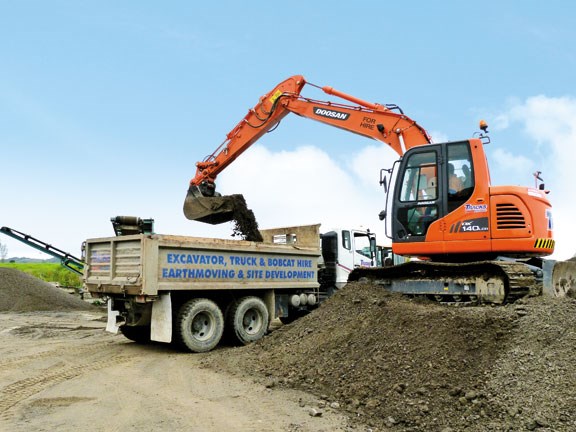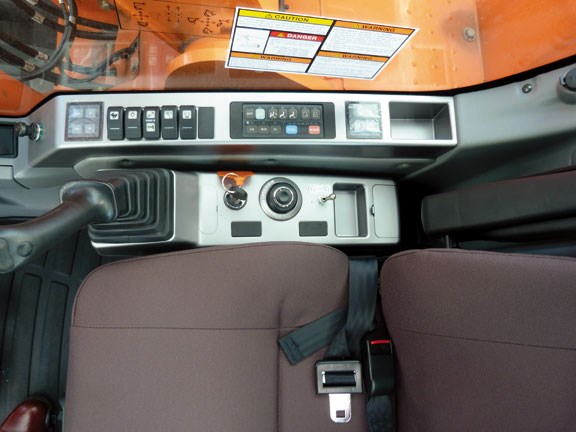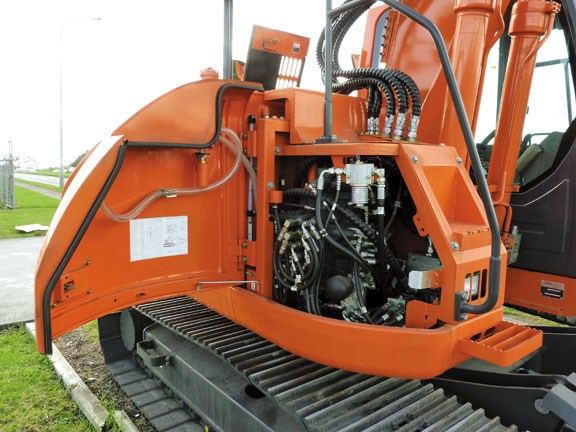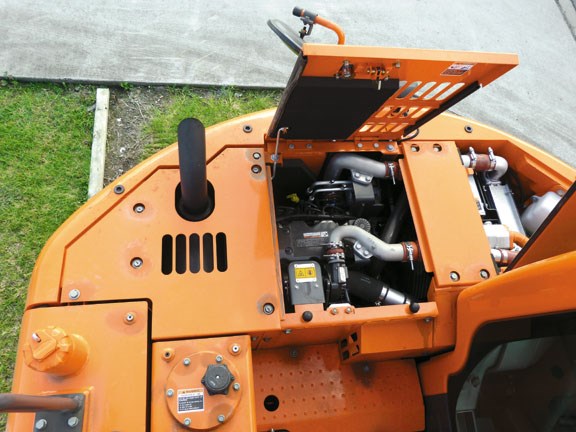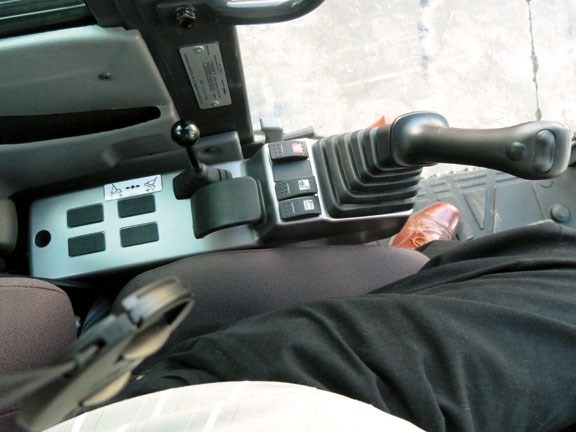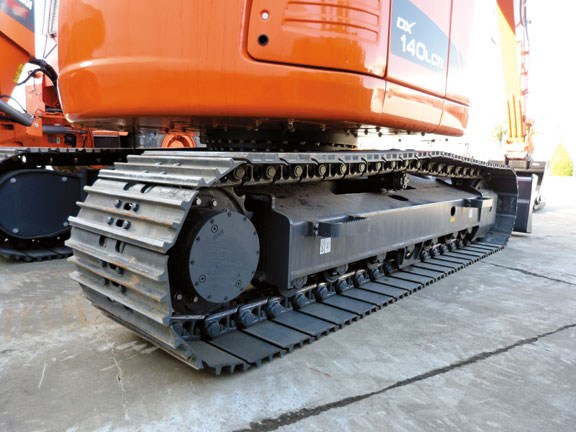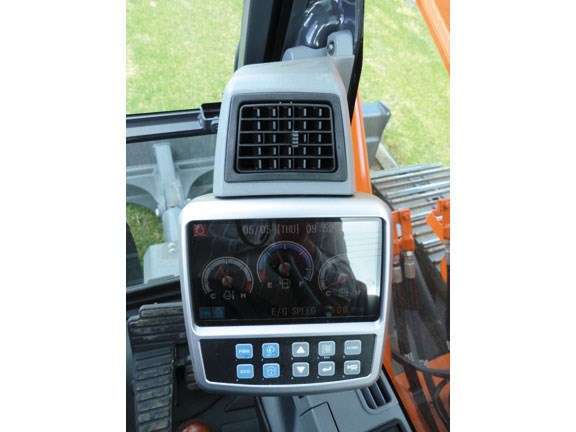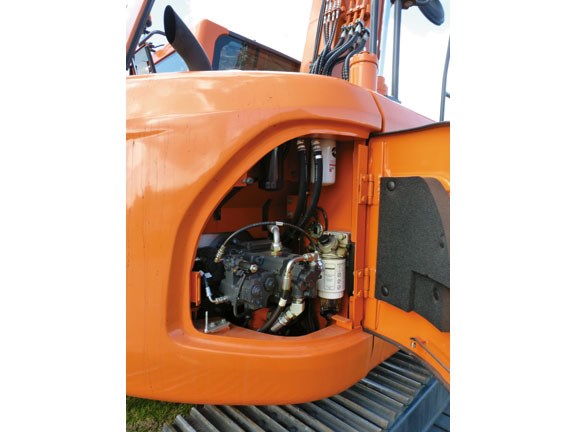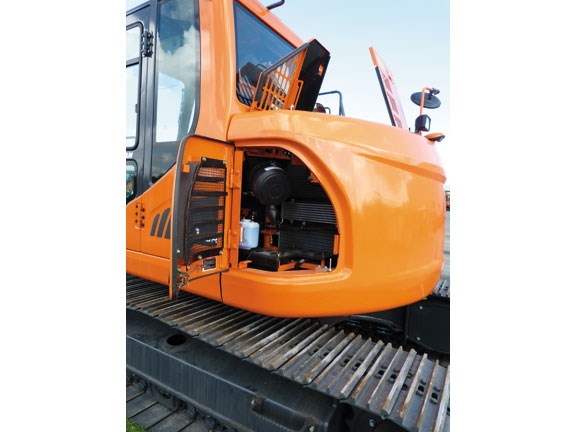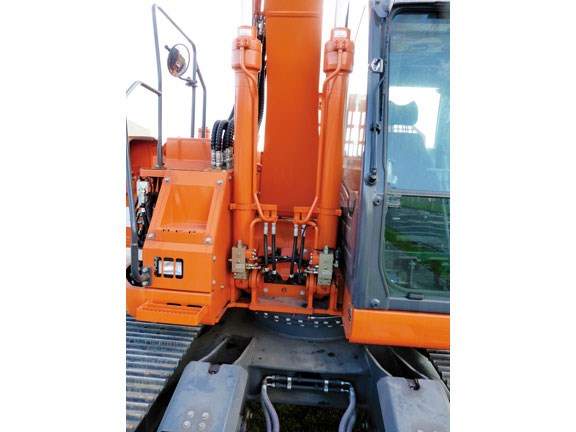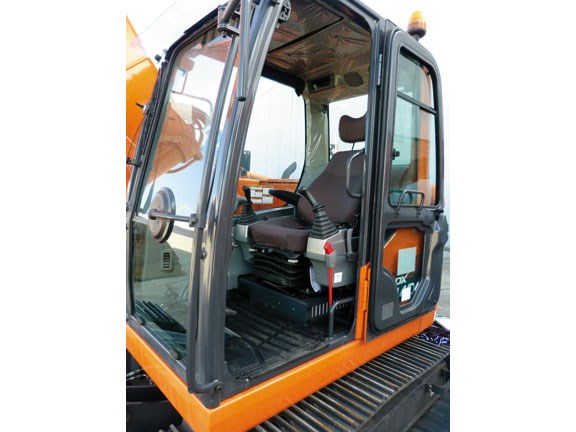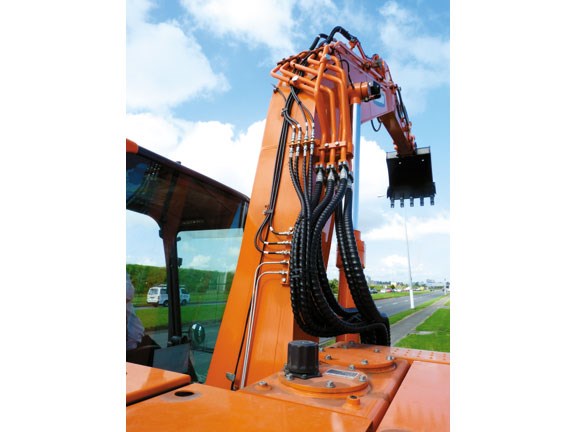 Tracks Concrete took delivery of its new Doosan DX140LCR crawler excavator in March, and it's already a valuable asset to this active business.
Wide access openings for easy servicing
Colour monitor displays rear camera and engine info
Strong, well-housed hydraulics
Track shoes made of induction-hardening alloy
Comfortable and quiet cab
Whakatane company Tracks Concrete's recent purchase of a new 14-tonne Doosan DX140LCR was part of an update of its nine-strong fleet of excavators.
The team liked its near zero radius tail swing, which makes it ideal for Tracks' work in often confined spaces. The dozer blade impressed the operators with the extra capacity it delivers. In addition, considering the value for money the 15.2-tonne machine offers in its class, Tracks director Ken Young says it came with a very attractive price tag.
Tracks' fodder includes demolition; earthworks; site preparation and levelling; drainage; concrete works and paving; precast panel supply and erection; the building of retaining walls and other varied timber works; road construction; and large civil construction works for private developers and the Whakatane District Council.
Recent repair work after flooding in Bay of Plenty required an agile, stable machine that could manoeuvre easily in tight spaces on difficult terrain, yet deliver the necessary power to dig, pull, and haul sizable loads.
Young says the Doosan handled these jobs well, "but it can also be used for general work such as site development, which makes it overall a good buy".
"Doosan has created an unbeatable hydraulic excavator with a cost-performance ratio that makes the DX 140LCR a leader in its class. The machine's ultimate competitive advantage for work in confined spaces in both built up and rural areas is the capability it delivers for its size," Doosan general manager Theo Valk says.
Valk says the compact DX 140LCR, with an operating weight of 15,200kg when fitted with standard boom, arm and 0.51m3 bucket, has a tail swing radius of just 1480mm - a reduction of about 33 percent on the previous model.
The operator has plenty of room and great visibility - even a sunroof - and all the essential controls at his fingertips.
The "best in class" four-cylinder Cummins QSB4.5 Tier 3 compliant diesel engine delivers maximum power of 73.5kW at 1850rpm at the flywheel, and a hefty helping of torque, making for grunty digging force, efficient for loading and drawbar pull, Valk says.
The hydraulic system has two variable displacement cross-sensing axial piston pumps, each with a maximum flow of 114L/min. This means the electronic power optimising system can generate major power from little force. It connects to the engine's electronic control with a data transfer link, which further harmonises the engine- hydraulics operation.
A major standard safety feature is the hydraulic safety lock set-up, designed to stop bucket and boom falling on someone's head.
The Doosan DX 140LCR has two operating modes and two power modes, which enable fuel savings. The machine has a built-in user friendly auto idle feature that, Valt says, reduces noise and further saves fuel.
Valk says "the workgroup is also much stronger". The shape of the boom has been optimised, allowing uniform load distribution throughout the structure. The arm assembly now uses cast elements and has extra reinforcements around the bosses.
The bucket breakout force (11,177kgf) and arm breakout force (6401kgf) remain the same as the previous model. The lifting capacity over the front at a 3m radius is 738kg, and the drawbar pull-tractive effort is 15,546kgf. Maximum digging reach at ground level is 8155mm and maximum dump height is 6840mm.
These capabilities bring dependable stability, especially on treacherous ground. Valk says the machine's outstanding performance in this respect, even when fitted with long front-end equipment, is the result of three factors. Firstly, the grunty 3.5-tonne curved counterweight that extends around the rear of the cab keeps it firmly anchored to Mother Earth without adding inches to its girth.
Secondly, a newly designed and strengthened chassis frame section provides a strong undercarriage anchor between the workgroup and house and the tracks. Finally, the 3.755mm track length and 600mm track shoe width give it good grip and broader, more even weight distribution.
Engine service intervals have been pushed out to 500-hour intervals. This is due to Doosan's use of new polymer shims, and the new design of the bushings used at the boom, arm, and bucket locations. In addition, easy access panels simplify servicing and maintenance of engine parts and spares.
Operator Tony Lumsden, who has been putting in long hours on the Doosan, has only positive feedback about the machine.
He is particularly pleased with the cabin's comfort and space, the sound absorption features, and 360 degrees visibility, the result of a pillar-free window, rear mounted camera that displays on a colour monitor, and right and left rear view mirrors. The blade is also a winner: "It took me about two days to get used to the new machine, but it is so well designed and comfortable, eventually I didn't want to get out until lunchtime or knock off time!
"All the knobs and levers are within range of my fingers, and the controls are very precise. The visibility is the best I've come across. The bottom window on the right-hand side is valuable to see where I've been and what I'm doing with the blade. The camera took some getting used to, too, but I'm using it all the time now to estimate my position and reverse in tight spots.
"This is the first time I've had an excavator with a blade, and it's great for levelling, clean up work, stabilising the machine, and for making a quick track to get access to another working level. It's a real time saver.
"The zero tail swing makes the digger easy to work with and with the good digging and breakout power I've got no problem lifting heavy rocks - it has got plenty of power. It has been a really good buy, and my opinion is I'll pick a Doosan again," he says.
Feel free to ask a question about this story or leave a comment on the Deals On Wheels
page.
For the latest reviews, subscribe to Deals On Wheels magazine here.
Keep up to date in the industry by signing up to Deals on Wheels' free newsletter or liking us on Facebook.