Yanmar VIO20 excavator
---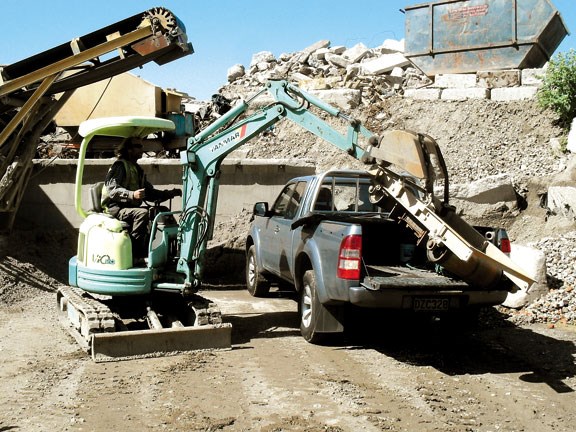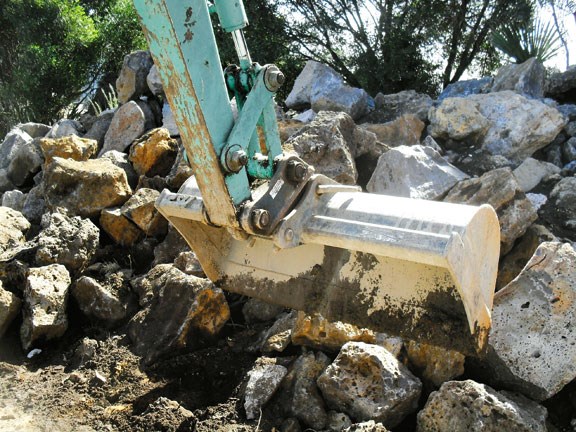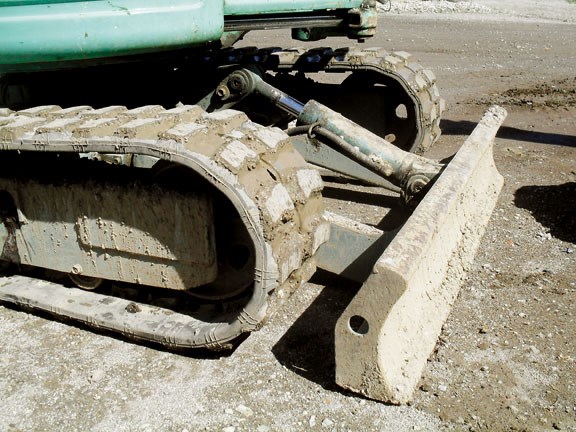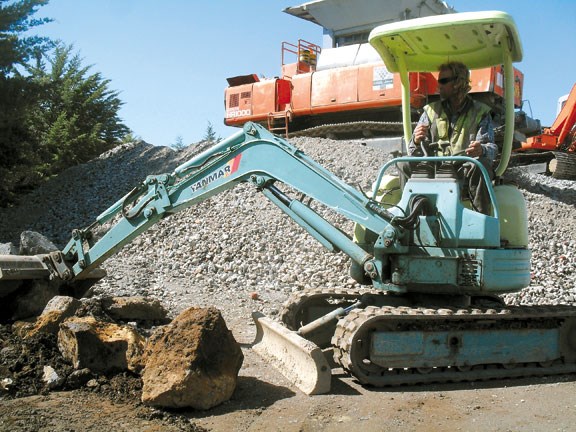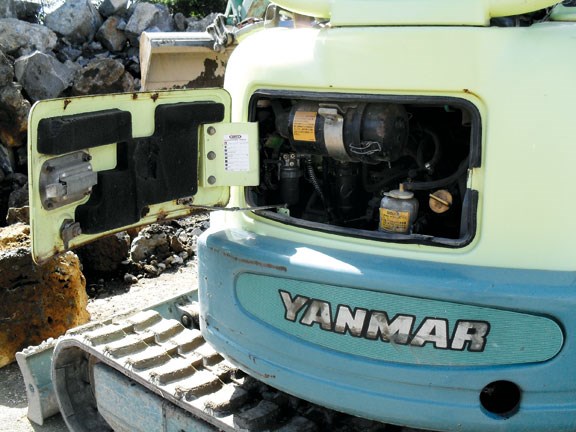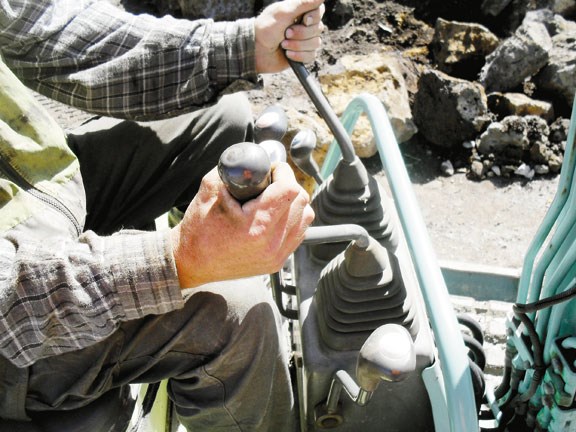 For smaller jobs that require precise operating, the Yanmar VIO20 excavator proves its worth.
Zero tail swing
Economical to run
Three cylinder engine pumps out 19hp
Easy access for daily engine checks
Able to handle big bucket
While visiting Western Aggregates & Soil Ltd in West Auckland, I spotted and little two-tonne Yanmar VIO20 excavator. Site manager Richard Hayes said that the machine belonged to a customer and is stored there in exchange for use now and again. He added that he was quite amazed by how popular it was, with people always wanting to know if it is for hire or sale. I gave the machine a run around the yard.
The operator's area
Standing at around six foot, I managed to fit fairly comfortably into the seat. Maybe I have been spoilt sitting in roomier cabs on bigger machines, but I wouldn't want to spend more than a couple of days at a time at the controls of this baby. However, I am sure that it is something that one would get used to.
Needless to say, in the smaller space available, everything is right at your fingertips.
Located on the right-hand side of the seat is the small instrument panel, with fuel gauge, hour clock (currently showing 3780 hours) and the standard warning lights.
On this dash one model, the control levers sit in-between my knees. Yanmar provides wrist rests for more precise bucket control on later models. Also situated in this general area are the throttle and blade controls.
On the floor adjacent to each of my feet are flip-up covers. One conceals a pedal that swivels the boom and under the other one is spare space, being presumably for attachments when fitted.
Flipping up the covers with a size 10 Kiwi-owned boot takes some practice. These things could have easily been better designed, with a simple little lip to hook the toe of a boot onto.
The two-speed travel control is via a small foot pedal.
A rain canopy finishes off the machine, and while I'm sure I would get quite wet if it started to rain, it does go some way to keeping most of the elements at bay.
Engine and power
This little beast is powered by a three-cylinder engine that puts out 19hp. The output is more than enough to make this little excavator fly through its movements, and it would be a true pro operator to run one of these things at full noise.
Access to the engine bay is via a little lockable panel above the rear counterweight and this allows fairly easy reach to all the daily check requirements.
Performance and handling
I practiced using the Yanmar on a small stockpile of spoil at the front of the yard, transferring it to a waiting front end loader. Even with a big bucket on, the machine performed very well. Even though I didn't time it, would have thought that I was filling the 2.5m loader bucket in around four to five minutes - much quicker than I expected.
I then trundled across and began cleaning up spillage from around the crushing plant. This is where I would have appreciated the arm rests, as it can get a bit tricky working under and in-between the conveyors. Precise operating certainly comes into its own in situations like this.
The zero tail swing made it nice and easy to get in close to the crushing plant.
Hayes says the Yanmar is economical to run, burning up to 15 litres of diesel on a day's hard running.
Repairs and maintenance
These appear to be quite good value to maintain, with the rubber tracks being replaced recently at a cost of $1500 a pair, along with new bearings on all the lower track rollers. The dipper arm ram seals were also recently replaced for about $400.
Feel free to ask a question about this story or leave a comment on the Deals On Wheels
page.
For the latest reviews, subscribe to Deals On Wheels magazine here.
Keep up to date in the industry by signing up to Deals on Wheels' free newsletter or liking us on Facebook.