Sumitomo SH200-3 excavator
---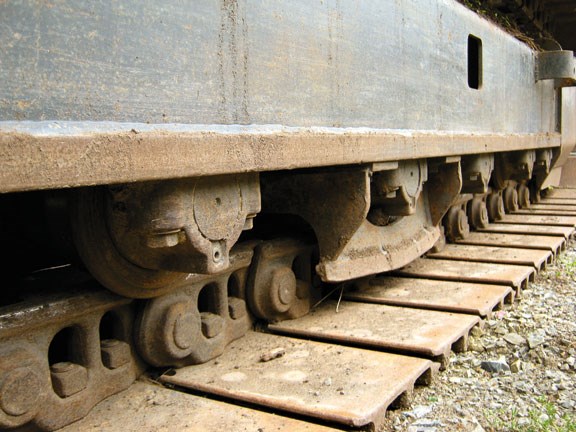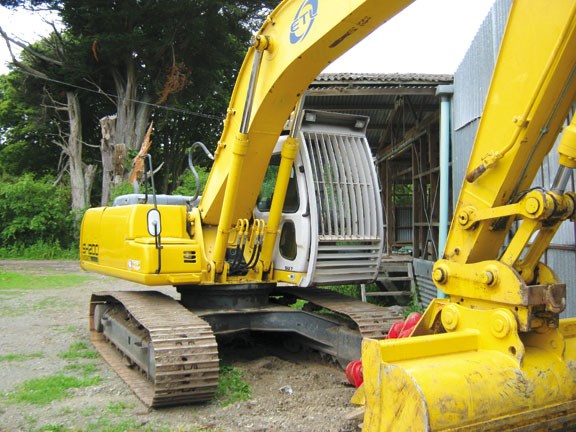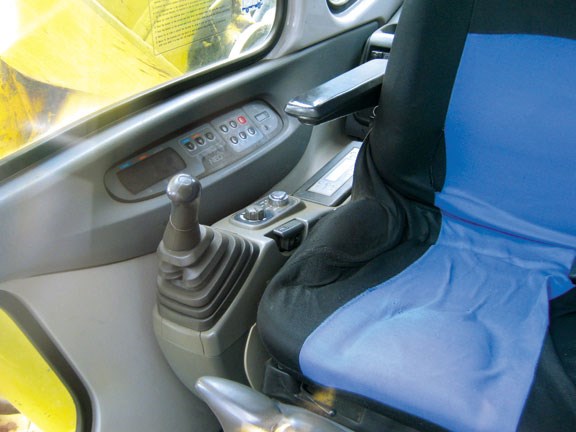 The Sumitomo SH200-3 excavator has allowed an Auckland-based recycler to add versatility to its timber operation.
High dump height
Positive controls with excellent feel
Easy access to service points
Track guides to lessen chance of a dropped track
Good vision and comfort from cab
James (Jim) Urlich and business partner Keri Awa operate CJJ Native Timber Recyclers, processing South Auckland swamp Kauri from the company's Papakura site.
Handling large logs and stumps mean that you need some decent hydraulic power and CJJ Native has recently hired a 20-tonne Sumitomo SH200-3 excavator.
The machine has let the company add a certain amount of versatility to the timber operation, by enabling it to extract Kauri from the peat ground at its own pace, without having to rely on outside contractors' timetables. It also means that any re-instatement work can be carried out in a timely fashion.
In its various roles, the Sumitomo sometimes doubles as a crane, lifting and moving logs and timber in the yard. Currently it is being used to help prepare stumps prior to sale, and general cleanup chores.
Inside the cab
The spacious cab has good leg room and provides excellent vision from the operator's seat thanks to its wide windows. Placement of controls is good, with a panel that sits adjacent to the right-hand side operating stick. This not only places virtually everything at one's fingertips, but also removes a blind spot found in some other manufacturers' models.
The air conditioning worked a treat, providing a good level of comfort without the fan having to work overtime.
Engine and power
The unit we trialled was a SH200-3, which is the model prior to the latest Dash 5. It features a turbo-charged Isuzu 6BG1T power plant, which is rated at 103kW (140hp) @ 1950rpm. This engine differs from the 4HK1X, in the latest model, which offers 14 percent more power. Having said that, the engine in our machine was still more than adequate to handle the jobs it was tasked for, even if not quite as environmentally friendly as the latest one.
The 340-litre fuel tank ensures that there is plenty of work time between fills.
Performance and handling
Punching up the revs, we trialled the machine on a few different tasks, finding the slower mode "just right" for tidying up the metal access way. All-round vision was good, and the wing mirror was helpful when manoeuvring between tight spots.
The controls were positive and when the revs were increased to stockpile a load of wet peat, the machine handled it with ease. Comparing specs with a couple of other manufacturers we found that the Sumitomo has a higher dump height than the others by around 150mm. It doesn't sound like much, but can mean the difference between hit and miss when loading a truck. It also meant being able to stack the pile of peat just that little bit higher if we needed to.
Next up, the CJJ Native boys strapped up a large Kauri stump, and the revs were increased to handle the weight. Care needs to be taken when handling these to prevent damage; as they are not symmetrical and tend to spin over, throwing the machine off balance. Once again the machine worked admirably, with excellent feel through the controls to the operator, enabling the lift to be carried out safely and quickly.
Repairs and maintenance
This hire machine was in particularly good order, being maintained to a high standard. The track chains had a small degree of wear, but probably still good for another few thousand hours of use. The track guides on the lower rollers help lessen the chances of a dropped track when working in the middle of a busy site.
Access to service points are good, and a nice big hand rail provides safety when stepping up to the engine area.
Feel free to ask a question about this story or leave a comment on the Deals On Wheels
page.
For the latest reviews, subscribe to Deals On Wheels magazine here.
Keep up to date in the industry by signing up to Deals on Wheels' free newsletter or liking us on Facebook.