NAWC expands to New Plymouth
---
The recent construction boom has resulted in NAWC expanding its network to New Plymouth
More women than ever are joining New Zealand's booming construction industry with a 40% increase in National Association of Women in Construction (NAWIC) members over the past year, sparking the launch of the first regional satellite chapter in New Plymouth. The New Plymouth NAWIC group will operate as a satellite chapter of NAWIC Wellington. NAWIC president, Donna Howell, is excited about providing more support to women in construction who live and work in Taranaki.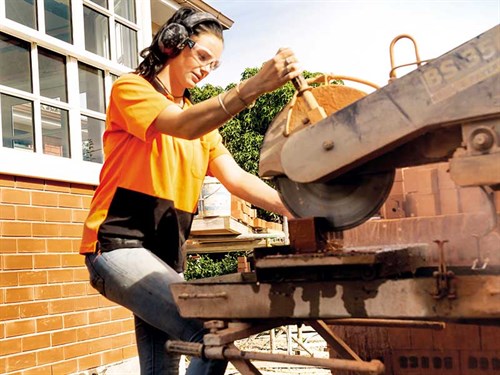 "Over the last year, we've had an increasing number of women from outside the main centres requesting support from NAWIC. We've decided to start with New Plymouth as our first satellite chapter due to the large number of requests from the Taranaki area.
"It is thrilling to see NAWIC grow from the three existing chapters in Auckland, Wellington, and Canterbury out into the regional areas. We hope to expand into other regional areas to support women in construction all over New Zealand.
"We're seeing a huge growth in membership numbers, which reflects the overall growth in the numbers of women choosing a career in construction.
"It is particularly exciting to see younger women changing the face of the industry. There has never been a better time to be a woman in construction with plenty of opportunities, such as operating your own business, available to women across the sector."
Donna hopes that the launch of NAWIC's regional chapters will also lead to an increase of women in senior positions within the construction industry throughout New Zealand.
"While it is fantastic to see increasing numbers of women choosing a career in construction, this isn't reflected in the participation of women at a decision-making level, and as we expand, we hope to see an upswing in the numbers of women holding senior positions."
NAWIC launched its New Plymouth satellite chapter on 13 June. NAWIC Wellington chapter chair, Janine Mitchell, discussed how NAWIC can support women throughout their construction careers.
Keep up to date in the industry by signing up to Deals on Wheels' free newsletter or liking us on Facebook.