New freestyle 3D scanner released in NZ
---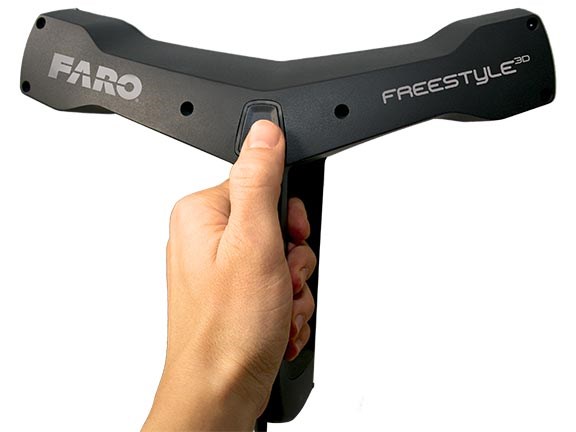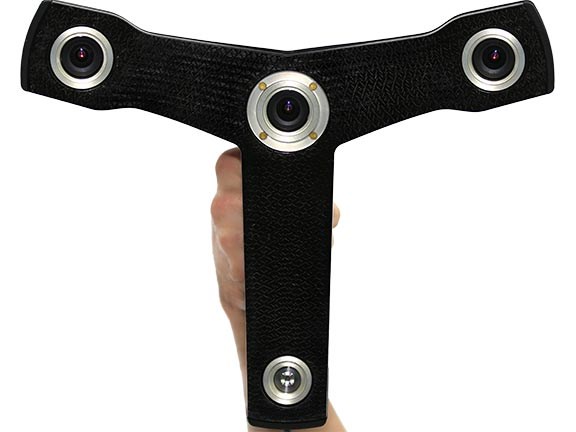 FARO, a trusted global leader in 3D measurement, imaging and scanning technology has announced the release of a portable and intuitive new handheld laser scanner that is set to revolutionise fast and accurate scanning technology for an ever-larger number of New Zealand entities.
The FARO Freestyle3D is a high-precision, handheld 3D scanner which quickly and reliably documents rooms, structures and objects in 3D, creating high-definition pointclouds and letting the user view the data in real-time as it is captured.
Potential applications for the FARO Freestyle3D are diverse and range from construction to industrial production, engineering and forensics.
The portability of the lightweight, carbon fibre-bodied Freestyle3D enables users to manoeuvre and scan in tight and hard-to-reach environments such as vehicle interiors, under furniture and behind objects, making the scanner ideal for crime scene data collection or architectural preservation and restoration activities.
The Freestyle3D scans to a distance of up to three meters and captures up to 88K points per second with accuracy better than 1.5mm. FARO's unique optical system also allows users to start scanning immediately with no warm-up time required.
What's more, memory-scan technology enables the Freestyle3D user to pause scanning at any time and then resume data collection where they left off without the use of artificial targets.
"FARO leads the way in long-range scanning and is trusted worldwide by the civil construction industry," says Mike Milne, the managing director of New Zealand FARO importer and consultancy firm, Synergy Positioning Systems.
"Just as accuracy is of vital importance to FARO's end-users, portability, ease-of-use and rapid data realisation are also key factors in entities successfully adopting this groundbreaking technology.
"The new FARO Freestyle3D incorporates all of these attributes in a comprehensive package that will open up the possibilities of 3D laser scanning to entirely new sectors of industry."
The Freestyle3D can be employed as a standalone device to scan areas of interest, or used in conjunction with FARO's Focus X130 and X330 long range scanners. Point cloud data from all of these devices can be seamlessly integrated and shared with all of FARO's software visualisation tools including FARO SCENE, WebShare Cloud, and FARO CAD Zone packages.
For the latest construction news and machinery reviews, subscribe to Deals On Wheels magazine here. 
Keep up to date in the industry by signing up to Deals on Wheels' free newsletter or liking us on Facebook.