Forestry: new Volvo FC250DL carrier
---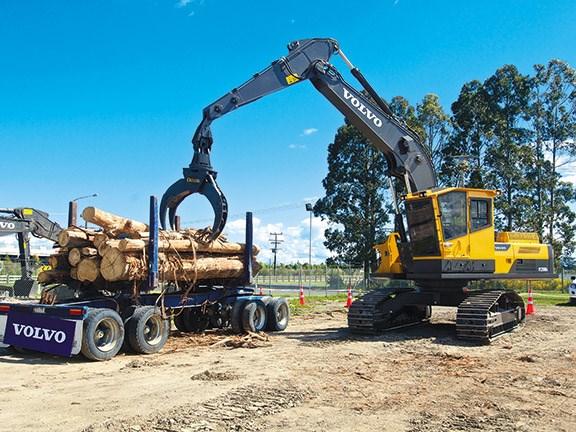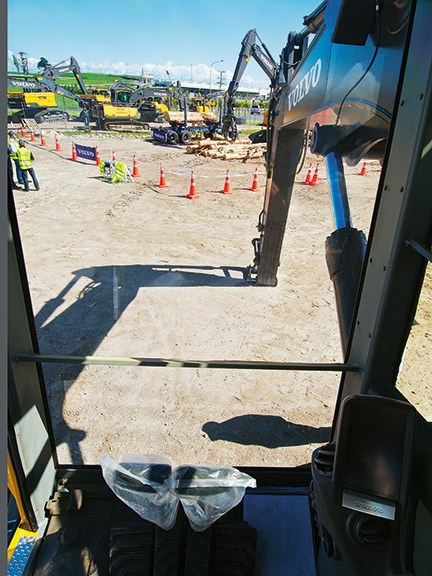 All eyes were focused on Taupo a couple of weeks back, as TransDiesel launched its New Zealand specified forestry carrier. Deals on Wheels was there to have a look.
I think most of us will agree that Australia and New Zealand have some very strong cultural, economic and geographical ties. However, when it comes to forest ground conditions – and in particular the harvesting of wood in those conditions – our collective paths begin to diverge somewhat. Heck, even the types of trees that both countries harvest are vastly different.
So why is it then that some equipment brands will send an Australian 'specialist' to a machinery manufacturer's factory to specify a bunch of changes to a model that will be primarily suited to Australian conditions – and then for Kiwi operators to see it being touted as a 'New Zealand spec'd' model? Hmmm…
In an effort to produce a machine for true Kiwi conditions, New Zealand distributors TransDiesel decided not to pre-guess what contractors required from equipment. Instead they elected to don steel capped boots, hi-vis vests and hard hats and head on out to where the forestry action was actually happening to speak with equipment owners and operators about what they needed from forestry gear.
Field trips like this have happened before you may say and, yes: you're probably quite correct. And yes, this process isn't new as such either: truck manufacturers have been doing it for many years, with buyers being able to tick what they want from a checklist before their truck gets manufactured.
But in this instance Volvo and TransDiesel decided to concentrate on establishing a formula that could be used to customise a machine according to a customer's specific requirements, without turning it into a complicated process along the way.
Accompanied by Volvo Construction Equipment design engineers, TransDiesel spent time travelling around different regions and finding out what does and what doesn't work in New Zealand's forests – feedback gained directly from the people who use the equipment.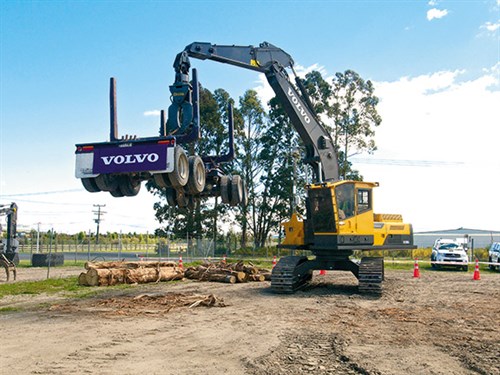 After this valuable information was gathered and sifted through, Volvo engineers then worked out a design that could be efficiently manufactured alongside other models in their factories.
The results from all the research and development were the release of the New Zealand specified Volvo FC250DL and Volvo FC300DL forestry carriers.
Weighing in at around 32 and 37 tonnes respectively, both the FC250DL and FC300DL come complete from the factory, only requiring the fitting of a grapple or harvesting head before they can begin to earn money for their owners.
So when you consider the lengthy time delays that can be encountered when making a newly purchased excavator site-ready, a strong case can be made for the purchase of Volvo FC models that can be factory custom-built to specific buyer requirements.
For further information contact Ewen Satherley, phone 027 216 3863
So what are some of the 'Kiwi' features that Volvo incorporated into the designs?
No need for steel windscreen guarding – 30mm polycarbonate windscreen
Three emergency exits in the rear window, side door and roof hatch
ROPS/FOPS guarding integrated into the cab
Integrated corner and full body protection, including factory installed high lift
HD under-guarding built from a full welded 10mm single plate
Heavier counterweight – adding an additional 1200kg
Additional LED lighting
Factory HD High N Wide track frames
Heavier track gear (FC300DL: 38tn and FC250 DL: 30tn)
For the latest news and reviews, subscribe to Deals On Wheels magazine here. 
Keep up to date in the industry by signing up to Deals on Wheels' free newsletter or liking us on Facebook.