TEREX AC 500-2 TAKES CENTRE STAGE AT DEEP SOUTH CRANE RENTALS OPEN HOUSE
---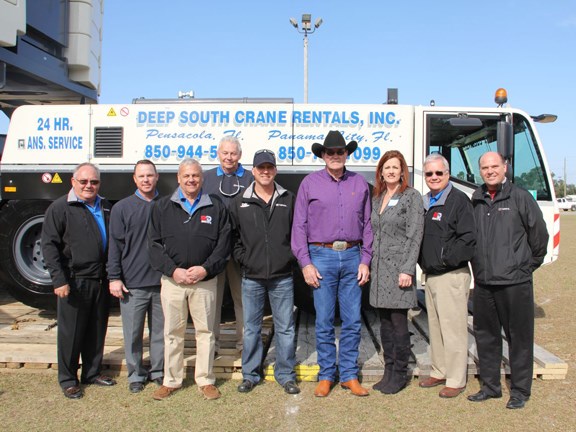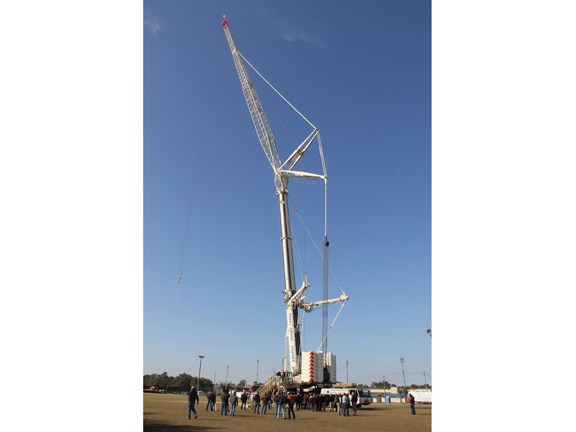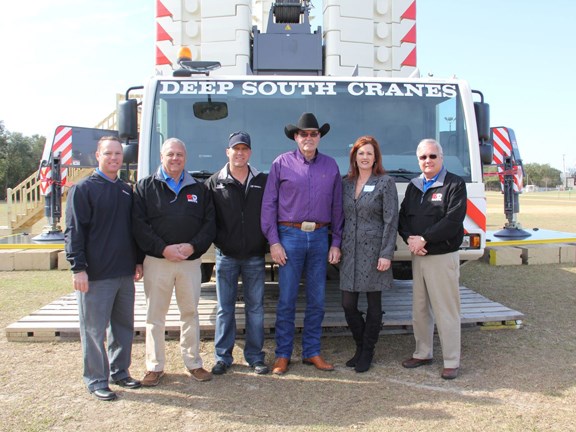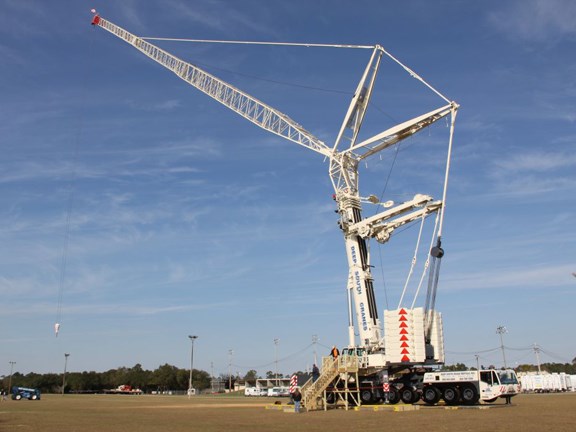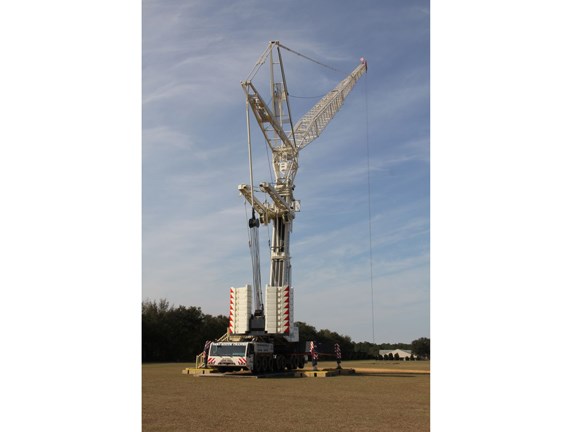 Pensacola, USA, April 2013 - More than 200 people recently attended an open house event organized by Pensacola-based Deep South Crane Rentals, Inc. (DSC) to mark the arrival of the company's new 600 ton Terex® AC 500-2 All Terrain Crane.
The crane was purchased from Terex distributor Renegar-Driggers. The celebration took place at Five Flag Speedway, Pensacola, where customers, representatives of the media and friends of DSC had the opportunity to experience the firm's latest and biggest crane.
In welcoming his guests, DSC's vice president, Jimmy White, Jr., explained that the AC 500-2 was chosen for its excellent crane charts and travel weights, but in particular for its high performance luffing jib. Another reason instrumental to the purchase was the excellent relationship and support provided by Terex Cranes Distributor Renegar-Driggers.
Mr. White commented: "This latest investment means we now have the capacity and flexibility to lift bigger and heavier loads within our 400-mile operating radius. It fills a gap in the market and gives us a competitive advantage which is borne out by the fact that we are already quoting for this machine on a daily basis."
"The open day was perfect," says Mr. White. "Thankfully the weather was glorious, but more importantly our customers from all around the Gulf Coast area had great things to say about the AC 500-2. They were extremely supportive and enthusiastic about our decision to purchase this monster of a machine."
The crane will make its debut by lifting and positioning a 159,000 lb boiler at a radius of 59 ft at a new hydrogen plant in Pensacola for Ascend Performance Materials. The maximum boom length of the AC 500-2 is 183.7 ft and maximum system length is 478.3 ft.
For the latest reviews, subscribe to our Deals On Wheels magazine here.
Keep up to date in the industry by signing up to Deals on Wheels' free newsletter or liking us on Facebook.