FIRST TEREX® SUPERLIFT 3800 CRAWLER CRANE DELIVERED
---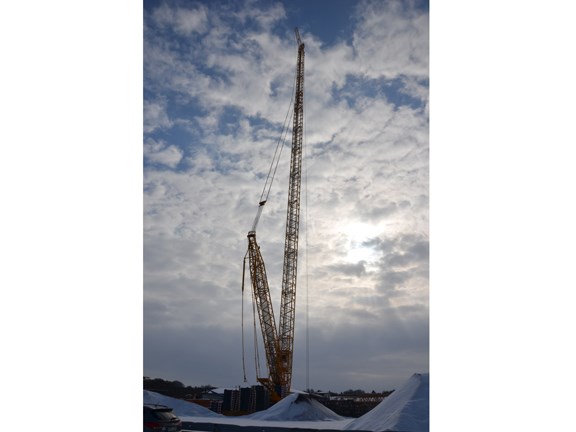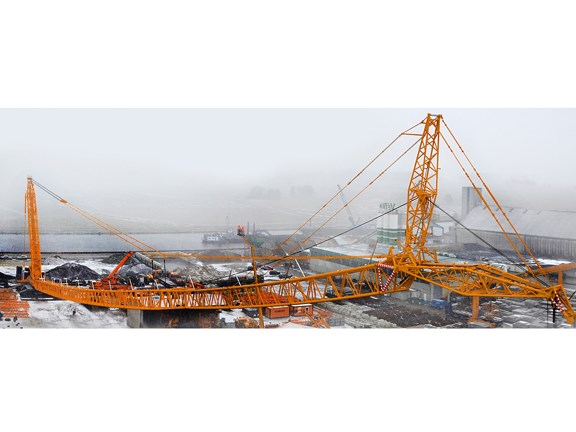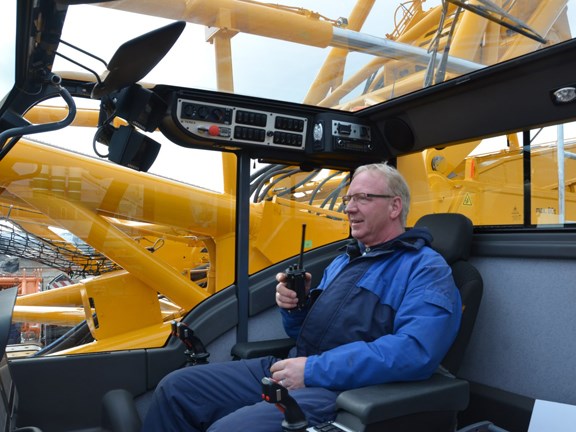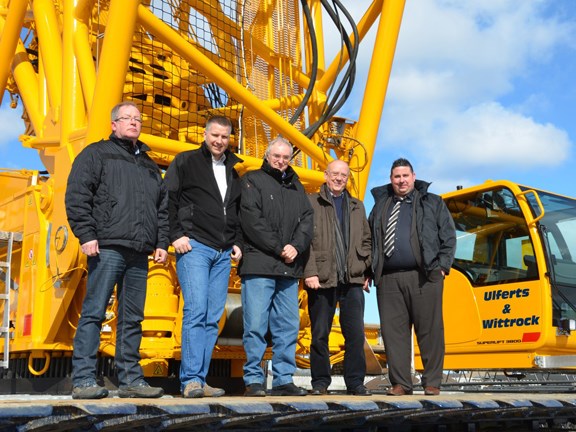 OLDENBURG, GERMANY, March 28th, 2013 – German lifting and transport specialist Ulferts & Wittrock took delivery of the first Terex® Superlift 3800 Crawler Crane.
Five months after its official launch, Ulferts & Wittrock received the crawler crane with a 153 m (502 ft) main boom and a 12 m (39 ft) light fixed jib (LF) in combination with a Vario-superlift system with counterweight tray.
"We believe in investing in the latest technology to maintain our leadership position in the lifting business. When we heard about the Superlift 3800, we were impressed and we are convinced it's the new benchmark in this class," says Klaus Wittrock, Co-owner. "We perform jobs all over Europe, so its outstanding transportability and efficient use of counterweight is a huge plus for us." Successor to the highly successful Terex CC2800, the Superlift 3800 is a completely new crane that has been designed from the start with the objective of increasing the return on investment for customers.
"We own a Terex TC2800-1 Lattice Truck Crane and a CC2800-1 Crawler Crane and we are very satisfied with their performance. When it comes to the Superlift 3800, we are actually positively surprised by what this crane is capable of." states Hermann Ulferts, Co-owner and CEO. "We will be erecting wind turbines with this crane, and the fact that a crane of this class can erect 150 m (492 ft) wind turbines is a remarkable achievement," Hermann adds.
Ulferts & Wittrock erected the Superlift 3800 in purchased configuration in their yard, and crane operators Albert Schroer and Heiko Ramke got the chance to be the first operators to experience the new crawler cabin design and use this crane. "I love the huge cabin and layout, the visibility and comfort is outstanding" says Albert. And his colleague Heiko adds: "I am impressed how easy it is to operate, and I am honored to be one of the first crane operators using this machine."
For the latest reviews, subscribe to our Deals On Wheels magazine here.
Keep up to date in the industry by signing up to Deals on Wheels' free newsletter or liking us on Facebook.