Porter Press Extra: ID Erceg Plumbing
---
Erceg Contracting's latest addition is an Airman AX55UC-6A mini excavator, supplied by Porter Equipment
Dion Erceg of Erceg Contracting is a busy man. So is his team of six staff. But he's able to meet me on a bright and sunny spring morning in Auckland for a quick chat.
With Auckland's superheated residential construction sector going great guns, it'll only be a matter of days before the ground we're standing on will be getting prepped for another line of brand-new townhouses by the machine you see on these pages.
But it's in dealing with matters below ground where Dion's business has gone from zero to a hundred over the last 20 years. "I'm a plumber and gasfitter by trade, but I got into drainlaying 15 years ago," Dion says.
"I discovered pretty quickly that directional drilling is the way to go. It allows for so much more flexibility and more metres in the ground, so I embraced this method and didn't look back."
Dion says that directional drilling means less dirt to dump and, again with Auckland's congested streets and busy worksites in mind, fewer ditches obstructing people and vehicles.
Being entirely subsurface in nature, there is also less of a chance of weather-related down days, with directional work generally able to carry on regardless of whatever Auckland's unpredictable elements bring to the table.
As a result of pushing for the most efficient ways of working, Erceg Contracting has a busy order book. Dion says he's proud of the fact Erceg Contracting's reputation for quality combined with a strong work ethic means that in Auckland's busy contracting sector, word of mouth is the best marketing he can possibly get.
"Word of mouth is so important to me. We don't spend a cent on advertising ourselves, but we have plenty of work lined up. I think the developers that we partner with have seen over time that we absolutely get stuck in and get the work done.
We'll work hard to meet the deadlines that they need us to meet—no argument there. After all, we want to get the last project finished so we can move on to the next," he laughs.
With forward work always coming up the pipe, Dion and the Erceg Contracting team can't afford any downtime enforced on the schedule by machinery that doesn't perform to expectations.
Just as Dion has realised over time the benefits directional drilling brings to his operation, so too can he see how excavators that offer up a compact footprint mixed with enough grunt for the task at hand work well within Auckland's often confined worksites.
This is where Dion's 4.8-tonne Airman AX55UC-6A mini excavator, distributed in New Zealand by Porter Equipment, really comes into its own. "Auckland sites are often really tight and with multi-dwelling projects being the norm in the city these days, machine manoeuvrability is crucial," he explains.
"The Airman is a great size for what we're doing day-to-day. It's small and nimble, but it'll lift a 1200kg manhole without any issues, and it'll dig all day if we need it to. It also has a comfortable cab, which is great on a machine of its size.
"I have another three excavators the same size as the Airman. They all fit neatly in the back of an eight-tonne tipper with ramps, so that helps with site access. In most scenarios, we can back the truck onto the site and offload the digger inside the fence, so you're not offloading in the street and holding up traffic."
Dion has purchased other excavators through Porter Equipment and says he likes to stick to familiar brands, so he and his staff get to know each machine in turn and get the most out of them regardless of where they're working. He reckons the same can be said for the distributor itself.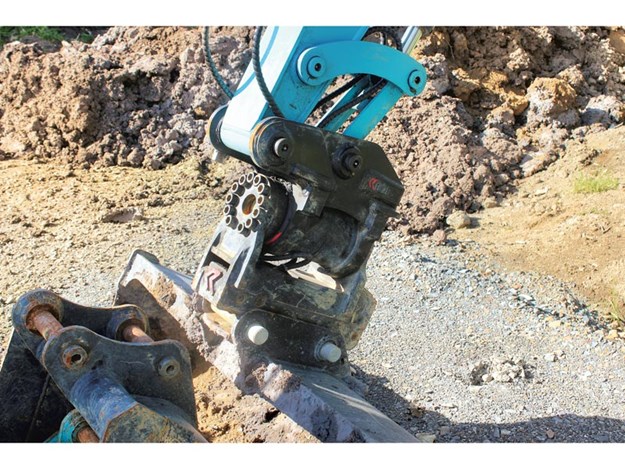 "Porters are great. You really know where you stand with those guys. And for me, I think the big difference they offer the market is in their ability to get you parts when you need them.
I reckon it doesn't matter what badge is on the bodywork—if the supplier can't get you the parts you need in a hurry, then what's the worth of that machine to your business?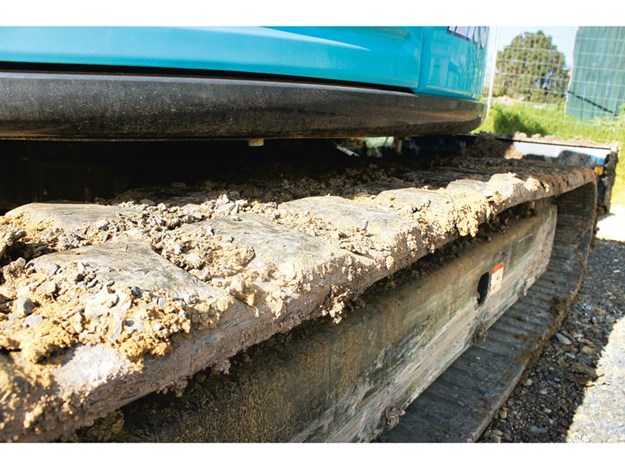 Or, similarly, you might think you're getting a bargain with a cheap and cheerful digger, but then if parts are expensive or the distributor takes weeks to get the part you need landed and on-site, then are you really ahead on the deal? I don't think so.
"Airman makes solid machines and Porters pride themselves on their parts inventory, so that's a good equation for me. "Our machines don't actually do huge hours anyway, so I find all our machines give us reliable performance.
I have a few machines on the go, but my theory is that this spreads the wear and tear out across the whole fleet. You're not running one machine ragged and running up the hours as fast. I just add to our frontline machines as the work ahead dictates the need, and yeah, I reckon Airman machines definitely fit the bill there."
Whether it's the efficiency of directional drilling or an excavator with the right dimensions for the job, both below ground and above, Dion and the Erceg Contracting team take the most logical, straightforward approach towards the best possible end result.
Find new and used heavy machinery for sale in NZ
Keep up to date in the industry by signing up to Deals on Wheels' free newsletter or liking us on Facebook.