Contractor profile: C2C Earthscapes
---
Deals on Wheels caught up with Northland contractors C2C Earthscapes who are putting finishing touches on a subdivision near Opononi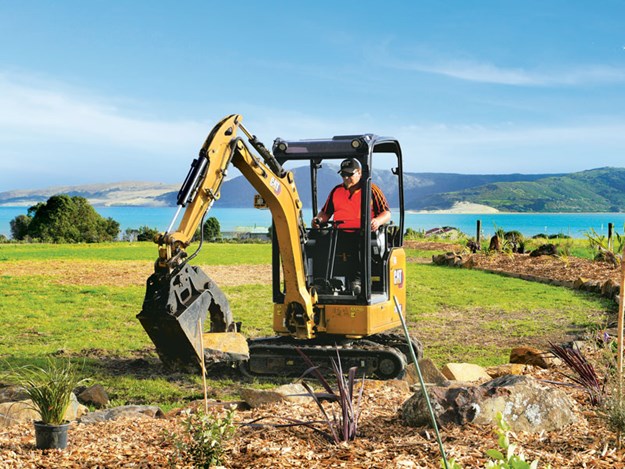 If don't you know Darren Moffitt of Omanaia-based C2C Landscapes, his booming voice quickly ensures you soon will if you happen to be anywhere in his vicinity. That's how I stumbled upon him and partner Joanne recently when we bumped into each other at a local café.
A couple of weeks later, I was standing at a Koutu Point subdivision near Hokianga Harbour, a few minutes' drive east from the popular Northland resort town of Opononi, where Darren and his small crew were hard at work.
The earthquake buzz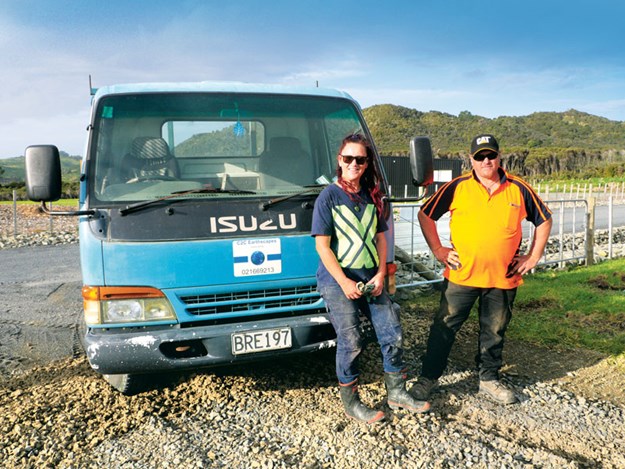 Before we take a look at C2C's latest job, let's step back to see how things led to this particular point in time for the family-run business. The bulk of Darren's training came from a six- to seven-year stint with Kerikeri-based Northland Excavators Ltd, before following the earthquake buzz to Christchurch, where he further consolidated his skill set on many different sized projects with Hydrotech, and in the process met his future life partner Joanne Grenfell, who at the time was working for infrastructure supplier Hynds.
"Hydrotech was a great company to work for, but after four years, I was getting homesick, so we headed north. Clinton Fife who owns Q Based Holdings Ltd (local contractor) said there was work around the area that would suit me, so I went self-employed and things took off from there," says Darren.
"We work with Clinton maybe every other week, as they have the big gear, and we look after a lot of the smaller stuff."
Big on small equipment
Today, the business has been operating for just over four years and has a primary focus on the land care segment of the market and as such is kitted out with a small tipper, CAT 301.8 mini excavator, and Kubota ZG237 commercial mower.
Darren says they ordered a tractor-based mower with a front-end loader, but with shipping delays affecting businesses worldwide, they purchased an additional mower, which was in stock, to keep customers happy.
"While we take on anything within our capability, a lot of our work tends towards the landscaping and property maintenance market. There are a lot of holiday homes up this way, and we're set up to handle a lot of that maintenance and development stuff, from wooden retaining walls to gabion baskets, rock work, excavations, driveways—you name it," he says.
The subdivision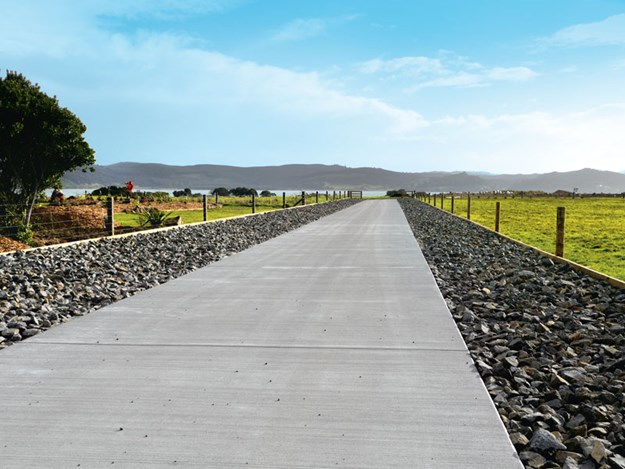 Case in point is the current job that's an excellent showcase of the work C2C Earthscapes carries out.
"With the subdivision here, we did all the driveways, the prep work for the shared sites, fitted water tanks, drainage, and everything," says Darren.
"We placed all that rock by hand," says Joanne, as she sweeps her arm in a wide arc to signify the rock drains down each side of the wide shared private road.
"The mower and our skill base give us the additional capability of maintaining and further developing the properties after we've done the initial set-up work," Darren adds.
Added value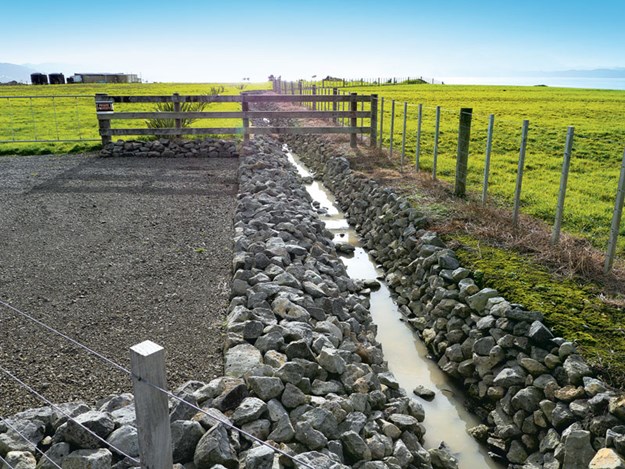 Now that the subdivision is complete, Darren and his crew are back on-site, with a driveway prep underway at one property and a large garden nearing completion next door.
"We used Clinton's Case CX130C for the driveway excavation, and we're talking to that property owner about using the spoil to create a large garden along the boundary for additional privacy," Darren says.
Next door, Joanne's son and C2C crew member Jayden O'Sullivan is partway through his grass-cutting duties, which also encompasses a number of other sections on the subdivision. "The mower (Kubota ZG327) does a great job, so we'll assess whether we keep it after the tractor-mower arrives—or perhaps we'll keep both," says Darren.
Compact excavator—tool of the trade
By the look of things, the garden under construction is in the final stretch, and the CAT 301.8 compact excavator is making short work of placing the rock edging, while Darren's father Geoffrey takes care of the planting.
"We've had the digger about a couple of years, and there's almost 1400 hours on it now. It's a nice, reliable machine to operate, and I'm impressed with its power," says Darren.
"We also got the auger from Terra Cat, so with that and our set of excavation buckets that came with the machine, along with the grab bucket, I think we've got most things covered," he says.
Digmax Grab Bucket moving rock
Fitted with a Digmax Grab Bucket, the two-tonne 15.7kW excavator shows good balance, even at full reach and a mouthful of rock. Digmax says its Grab Bucket is 400mm wide with an 850mm arm opening, making it possibly one of the largest grab buckets in its weight class, allowing users to grab more, dig more, rip more, and load more, says the manufacturer.
Darren is a proficient operator and makes quick work of placing rock, which has been sourced from a local provider.
"We've moved a heck of a lot of rock with this set-up and being able to place it with the grab bucket makes things so much faster and less strenuous on everyone," he says.
To the future
Looking to the future, Darren says they want to break further into the maintenance of large properties while utilising their machinery and a wider collective of tradies to tackle any larger jobs that may arise.
"Over the last few years, we've built up an excellent list of contacts, so there's a wide range of tradies we work alongside, such as concreting, building, and drainage. It's good because we all have the same goal of doing quality work for our customers," says Darren.
"We're really excited to be running a business in a beautiful part of the country and working together as a family."
For more information, e-mail c2cearthscapes@gmail.com or call Darren 021669213.
Find new and used heavy machinery for sale in NZ
Keep up to date in the industry by signing up to Deals on Wheels' free newsletter or liking us on Facebook.