Product feature: Hidromek HMK140LC excavator
---
Deals on Wheels headed to Rongotea to check out the new Hidromek HMK140LC excavator on Richard Algar's fleet
Purchased in April 2018, Richard Algar's 14-tonne Hidromek HMK140LC excavator was the first of the Turkish-built brand sold to an owner-operator after being introduced to the local market a few months earlier, hence the '001' nickname foisted upon him by New Zealand distributors Magnum Equipment.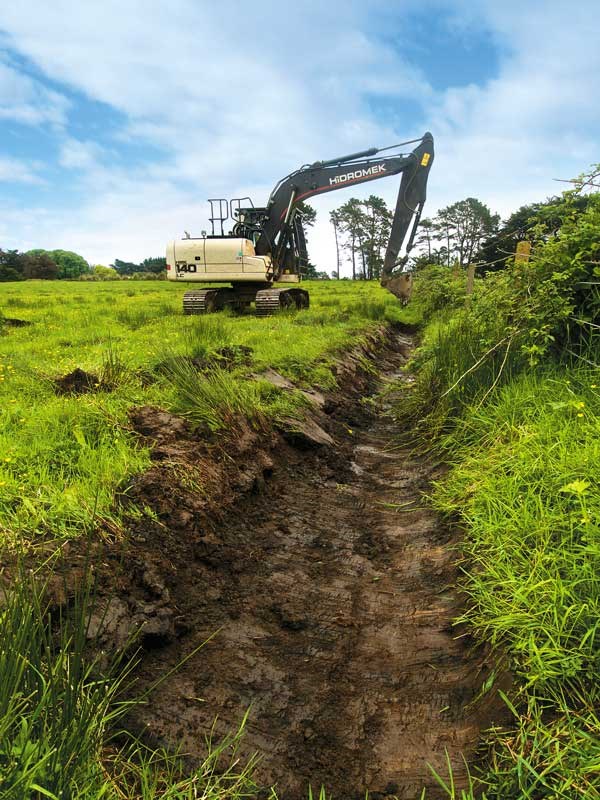 As mentioned, Richard's excavator operating lineage goes back more than 50 years, with a significant amount of that as a machine owner, and though some may say that technically, Richard isn't an owner-operator, as his business consists of two excavators—one operated by himself and the second driven by long-term employee Steven Lequesne—what isn't in dispute is his knowledge of the many different brands he knows well.
The excavator names he rattles off would only be recognisable to few, long since discontinued or taken over by other manufacturers. But with the notches of some 30 machines on his belt, he knows exactly what's required for the rural work he undertakes on a daily basis.
"To be honest, I'm not like some others who stay loyal to a particular distributor, although, I have had long-term runs with some brands," Richard says.
"I look at things more from the earning potential of a machine and the support I get from the distributor." A key aspect, as Richard points out, is the quantity of work required to make up the difference in price points between some of the brands.
"People buying machines don't consider how much extra work they need to do to pay off an excavator, which can be thousands of dollars more expensive; it can be a hell of a job to earn the money that you can otherwise save on a purchase," he says.
An all-rounder
It appears Hidromek first made its mark on Richard's radar soon after he read about the machines in Deals on Wheels, and subsequent follow-ups and knowledge gathering found a suitable-sized excavator arriving not long after.
"Price wasn't the only factor I considered, though, it did have a certain appeal. Other important aspects were the quality of workmanship and well-thought design of Hidromeks. These machines are typical of other top European brands," Richard says.
"I also like how there are commonly-found components, such as Isuzu engines and Kawasaki pumps. There is no need to have specialised mechanics available for servicing; we can do it ourselves if needed." Richard also points out the grouping of filters in one place.
"Gone are the days of climbing under the machine to change anything. All servicing of filters can be taken care of easily from one central place, which we find excellent."
But while Richard is happy with the 14-tonne Hidromek, he is especially impressed with the fuel economy, citing a saving of some 20% over his previous different branded excavator of the same size.
"Both machines carry the same amount of fuel, but we're finding we are getting an extra day worth of running from the Hidromek doing the same type of work. As far as I'm concerned, there is no disputing that it is a more economical machine," he says.
Operator's verdict
But all those factors aside, Richard is quick to point out that Hidromek's full-time operator Steven is the person who has the most knowledge of how the machine has been performing over the last few months, so during a short break, he fills us in on details.
"I can't really fault it," Steven says. "It performs well, and I'm finding it a lot more comfortable than the last machine I was on."
Steven adds the adjustable operator controls, which can be moved independently of the seat to achieve the ideal working position, are impressive.
"I really like the double-wipers on the top and lower windscreens. Wipers on other machines I have been on in the past will only clear off part of the screen, but the Hidromek clears virtually the whole screen area; it is ideal for drainage work," Steven says.
One feature he says he would like on the Hidromek and other excavators is the provision of lighting on each side.
"This Hidromek is pretty good, as there is good forward and rear lighting, but I have rotated one of the rear facing lights so it illuminates along the side of the machine. This comes in very handy when I'm working late, especially when I am track rolling."
Richard appears very happy with the new machine, saying that when he needs to upgrade Hidromek will be his first choice.
Hidromek HMK140LC excavator specifications
| | |
| --- | --- |
| Operating weight | 14,650 kg |
| Engine | Isuzu AJ-4JJ1X 4-cyl intercooler-turbo diesel |
| Emission class | Stage III-A (Tier 3) |
| Rated output | 73kW@2000 rpm |
| Max torque | 385Nm@1600rpm |
| Pumps | 2 x axial piston pumps with double variable displacement and inclined plate |
| Max discharge flow | 2x130L/min |
| Bucket digging force | 94kN |
| Fuel tank  | 270L |
| Max dig radius (std arm) | 7910 mm |
| Max dig depth | 5090 mm |
| Max dump height |  5720 mm |
For more details, contact 09 838 0068 or visit magnumequipment.co.nz.
Video: Hidromek HMK140LC excavator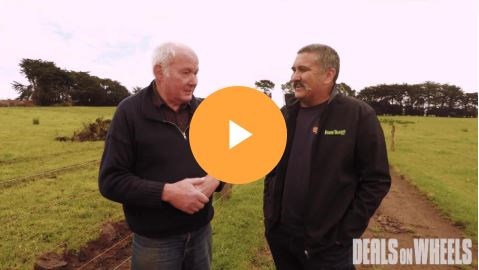 Keep up to date in the industry by signing up to Deals on Wheels' free newsletter or liking us on Facebook.