Cover story: Shantui bulldozers
---
Shantui Bulldozer is on the way to New Zealand to help deliver more mechanical muscle with rugged reliability when needed.
Shantui, a multinational equipment manufacturer, is one of the world's largest manufacturers of bulldozers, making approximately 10,000 units per annum, which roughly equates to two of every five crawler-type dozers made, the brand's New Zealand distributor Diggalink says.
Manufacturing powerhouse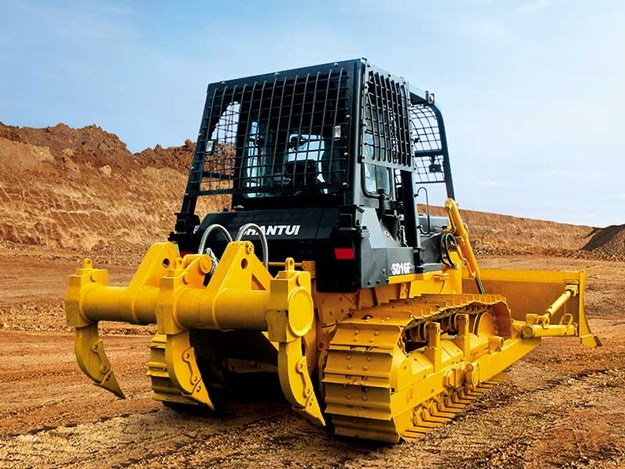 For long, Shantui has been a dominant dozer brand in China, with a strong demand internationally has led to Shantui's leading position. But Shantui isn't just an assembler of dozers either; it is a true manufacturing powerhouse. The company produces the lion's share of components that go into its dozers and even supplies parts to many of its competitors. Shantui's end-to-end manufacturing can offer better value to its customers and ensures a high level of quality. 
Shantui's line of dozers is highly diversified with many specifically designed for swamps, mountains, forestry, farming, and landfill applications. It has developed a wide range that includes bigger dozers capable of competing against the products made by other well-known brands.
New Zealand offering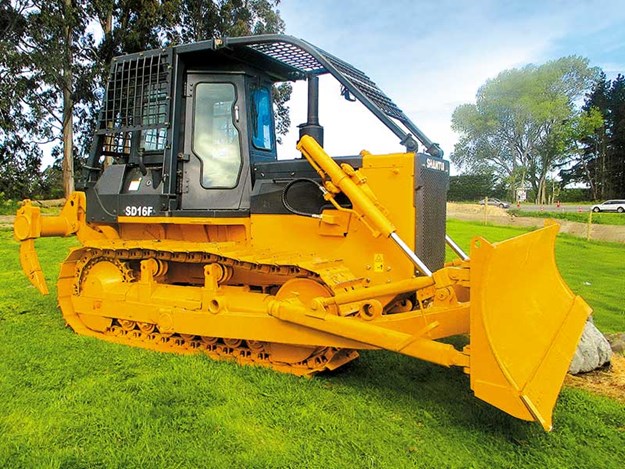 Diggalink has now added a number of Shantui dozers (and loaders) to its product offerings, including the DH13J, SD16, and dozers, and has already supplied to customers in New Zealand.
"Shantui bulldozers give our customers another option if they are looking for dozers with performance and value," John Giltrap, Diggalink owner, says.
J-series dozers have a good balance between efficiency and economy. Whether for heavy load work or precise grading, J-series dozers are designed to never let their operators down. Cummins QSB series diesel engine and a dual-path hydrostatic drive system, which are automatically controlled by intelligent programming, have been balanced and, as a result, J-series dozers can show excellent performance while fuel consumption, noise, and vibration are minimised.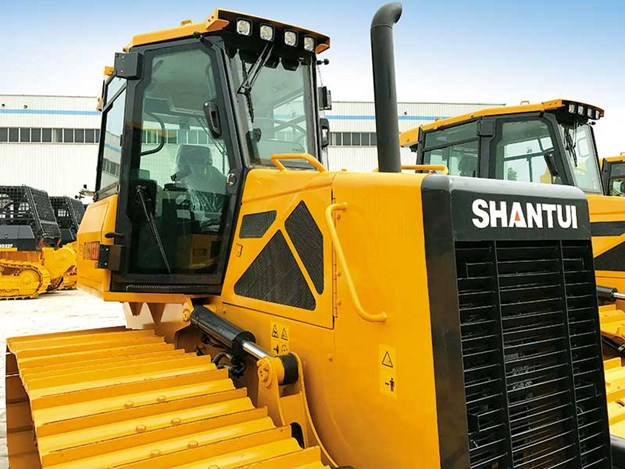 The DH13J maintains track and blade control with fully hydrostatic transmissions that automatically adjust to load conditions.
It features a smooth starting process and no impact when shifting and steering. The operator only needs to set a purpose speed, and the transmission control programme will adjust the displacement of the hydraulic drive motor and/or pump automatically to prevent the engine from being overloaded.
Track speed and direction can be controlled individually from the cab with a integrated thumb wheel and joystick.
Another joystick controls the six-way, power-angle-tilt blade. The steering and blade control have three settings: aggressive, standard, and fine. Speed and running direction of both tracks can be controlled individually, so you can turn the dozer in any direction, even a counter-rotation around its centre. Power turns with load is also available. These make the dozer more flexible when working in a narrow environment.
Smart technology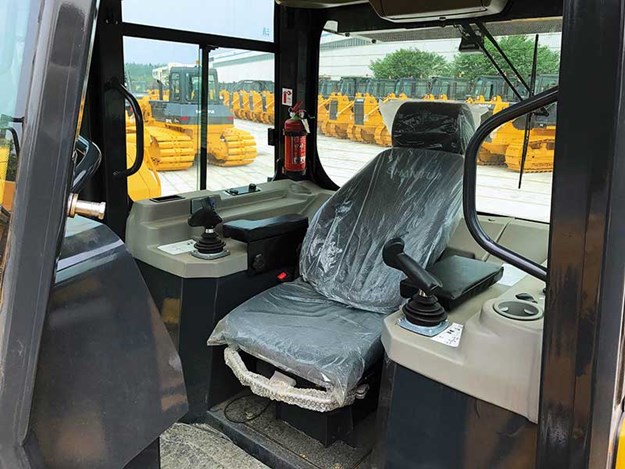 Shantui J-series dozers use state-of-the-art intelligent control and display systems to provide an optimal interaction with the operator. It's convenient, with only a simple manipulation required for efficient operation. The operator can set the blade response rate, steering response rate, and the deceleration modes as per his preference anytime during the operation.
The purpose-built VPAT blade allows to hydraulically adjust lift, angle, and tilt for precise results. For different working conditions, a broad choice of track shoe designs and widths help further optimise the machine for performance and longer life. Closed-cell blade design and fabricated box C-frame provides maximum torsional stiffness and optimal absorption of forces.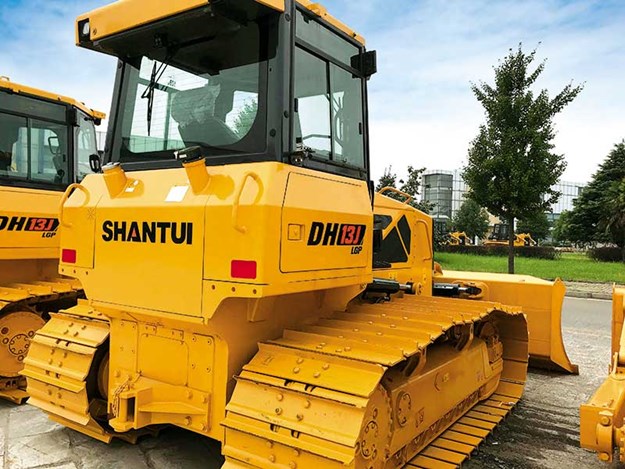 The cabs are designed with rollover and falling-object protection. A monitor displays machine data and a rear-view camera comes standard. The cab is also climate-controlled, and it's sealed and pressurised to reduce noise and dust. It also features storage space, wide doors, radio and MP3 player, and a USB charger.
"It is gratifying to see our investment in product development paying off, especially in the face of established competitors. Our combination of performance and great value is producing a winning strategy for us globally," Ted Tian of Shantui Sales says.
Shantui DH13J XL Bulldozer specifications
| | |
| --- | --- |
| Diesel  | Cummins QSB |
| Gross power | 97kW/130hp |
| Operating weight | 13,400kg |
| Dozer capacity | 3.07m3 |
| Max torque | 672Nm@1500rpm |
| Power transmission | Double loop electro static pressure drive/Intelligent load |
| Tractive force | 200kN |
| Tractive speed | Fwd and Rev Max: 10km//hr |
| Blade height | 1120mm |
| Blade tilt height | 460mm |
| Blade width | 3060mm |
| Max drop below ground | 460mm |
| Max tilt adjustment | 950mm |
| Track width at both ends | 2340mm, 2760mm |
| Turning angle | 250 degrees |
| Track | Single Grouzer, 560mm width |
| Track ground length | 2640mm |
| | | | |
| --- | --- | --- | --- |
| Model | Operating weight | Gross power @ 2100rpm | Dozing capacity |
| SD08 | 7850kg | 68kW/92hp | 4.3m3 |
| SD16F | 17,000kg | 131kW/175hp | 1.84m3 |
Keep up to date in the industry by signing up to Deals on Wheels' free newsletter or liking us on Facebook.