Business profile: Moon Civil & Drainage
---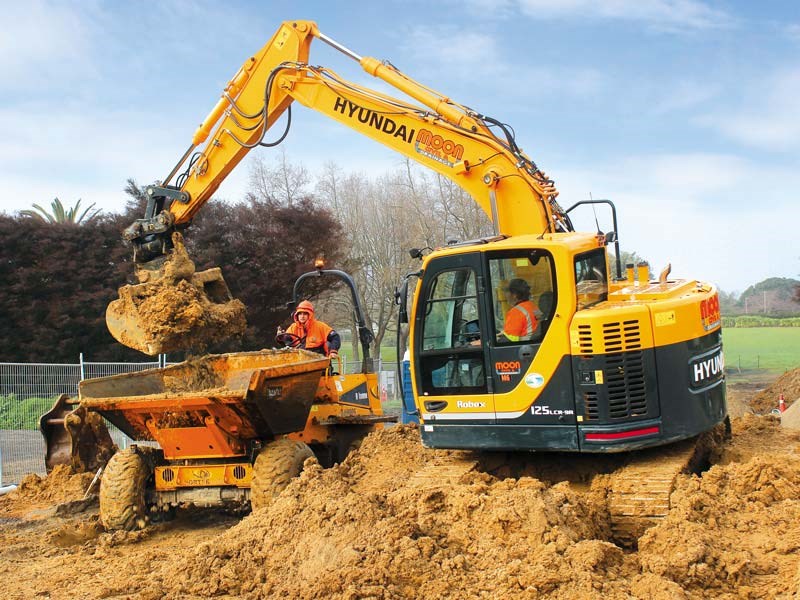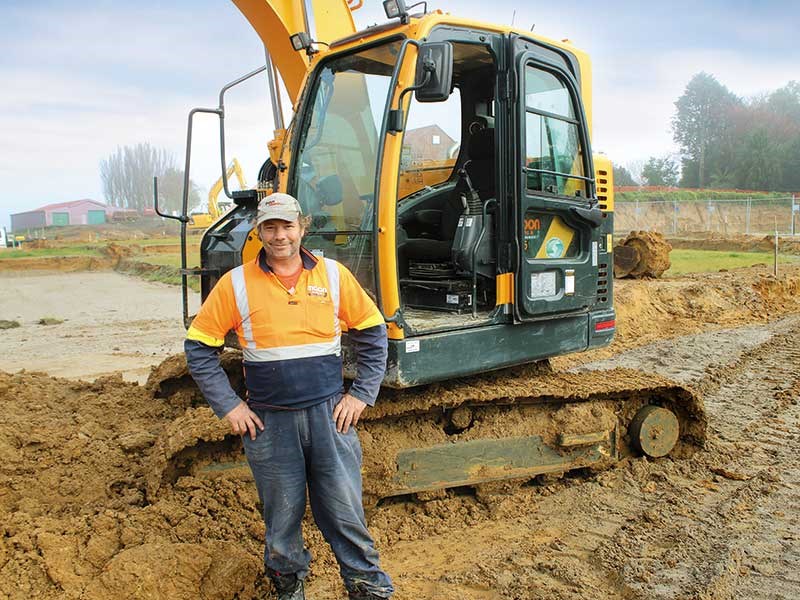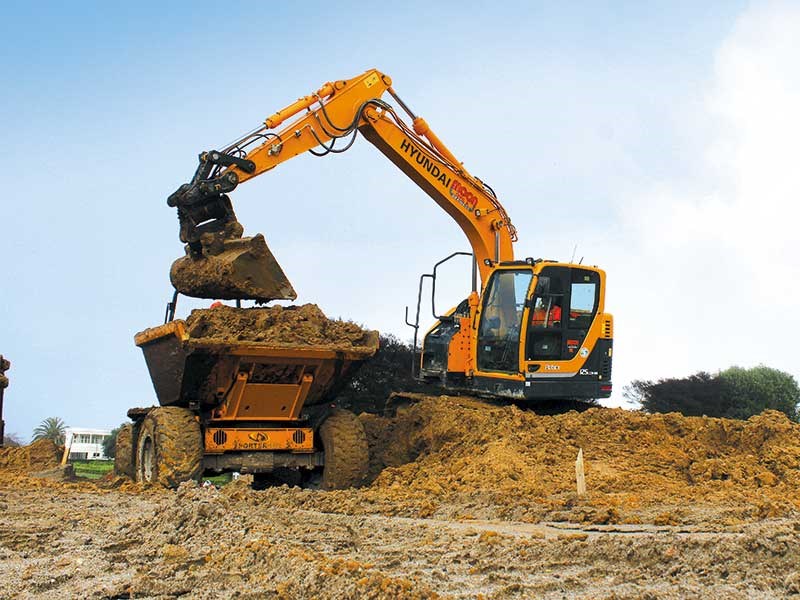 Things are moving fast for this Bay of Plenty-headquartered drainage and civil earthworks company. Just as well its Hyundai excavators (and distributor Porter Equipment) can keep up.
Moon Civil & Drainage set up shop in 2009. Back then, husband and wife team Rob and Kerrie Moon ran a single truck and digger and operated off the kitchen table.
Roll forward seven years and a visit to their bustling Mount Maunganui offices suggests things have moved on a bit since then.
The company bought its first Hyundai – a 5.5-tonne crawler excavator – three years ago and has since expanded the Porter Equipment-supplied fleet to four machines, with the addition of two Hyundai R125LCR-9As and a 1.7-tonne Hyundai R17Z-9A, which the company moves from site to site on a tandem trailer.
"We've bought the 1.7-tonner because we're doing a lot of urban work in constricted environments, so having a small machine like this is very handy," says Rob Moon.
As it says on the tin, the company engage in all manner of drainage work, but their services don't end there.
"We chase everything within our capacity and we've developed a solid team that specialises in the various work we take on.
"The majority of the work we undertake is split between residential and commercial drainage and earthworks, but we also engage in a fair bit of civil work on subdivisions and we'll take on small scale bulk earthworks too if it forms part of a subdivision contract."
Moon says his team have worked outside the Western Bay of Plenty in the past – and would do so again if a trusted client needed them to – but generally speaking there is so much development happening within the greater Tauranga area at present, they have their work cut out for them keeping ahead of demand on their doorstep.
"For an operation like ours, I'd actually rather not have to travel more than an hour away. Any further than that and the costs start to impact on the job," he says.
Moon Civil & Drainage relies on third party transportation at present, in the future a transporter would a good acquisition but we currently have no room for more equipment; but it is something that will become a lot more feasible once they move from their current – increasingly cramped – headquarters.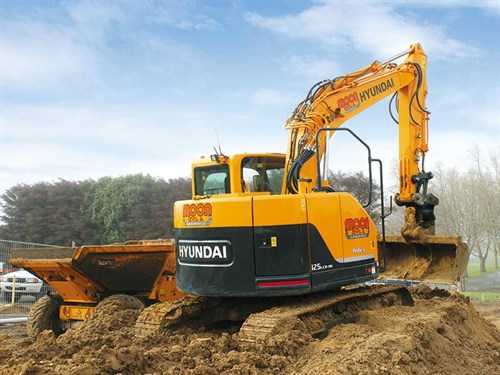 "We are in the process of moving into a new 2500m² yard down near ASB Baypark Stadium which also incorporates a 500m² workshop. We've outgrown our current location, and we need more yard space and office space and this would be more than enough," says Moon.
"All up, we have 23 staff now, including the guys on the ground, contract and project managers and our administration staff. So even before we start thinking about our machine fleet, we need to have the ability to spread out."
Moon reckons the company would be in a good position if it were able to replace a frontline piece of machinery once a year.
"With new machinery you're removing a real risk; you're ensuring you have a machine that is covered by a warranty, that is more reliable and has all the latest safety specification. It makes sense to buy new whenever we can, so I guess a gradual replacement programme like this is a goal of ours."
Moon says that Hyundai distributor Porter Equipment has made this approach easy, with what he describes as excellent after sales service and support.
"I'll be honest; there are other machinery suppliers out there looking to do deals left, right and centre. But I think Porter Equipment is an example of relationships counting for more than a quick cheap deal.
"We're really impressed with Steve Puddle the local Porter Equipment rep, as well as Craig the Porter Equipment mechanic, who is easily contactable and fits in with us when it comes to servicing and that sort of thing.
"At the end of the day the Hyundai gear does what we need it to do with no issues, so there's no reason to go anywhere else as far as I can see."
Moon Civil & Drainage excavator operator Shane Wichman agrees. I head out to catch up with him in Bethlehem on the western side of the city, where he's using one of the company's Hyundai R125LCR-9A crawler excavators to complete preliminary earthworks and drainage on the site of a new retirement village, next door to the well-known Mills Reef restaurant.
"This machine is great to use," he confirms.
"It's very predictable to operate and the cycle times are really fast; I'm pretty much the dedicated driver for this digger, so it's good to have a reliable machine that I can climb into and just get on with things."
For the busy Moon Civil & Drainage team, getting on with things is the name of the game right now.
Sounds like Porter Equipment's support in the field, as well as a modern and reliable Hyundai excavator fleet, is combining to stand the company in good stead as it moves into the next phase of its evolution.
Keep up to date in the industry by signing up to Deals on Wheels' free newsletter or liking us on Facebook.