Business profile: Smiths Hire in Christchurch
---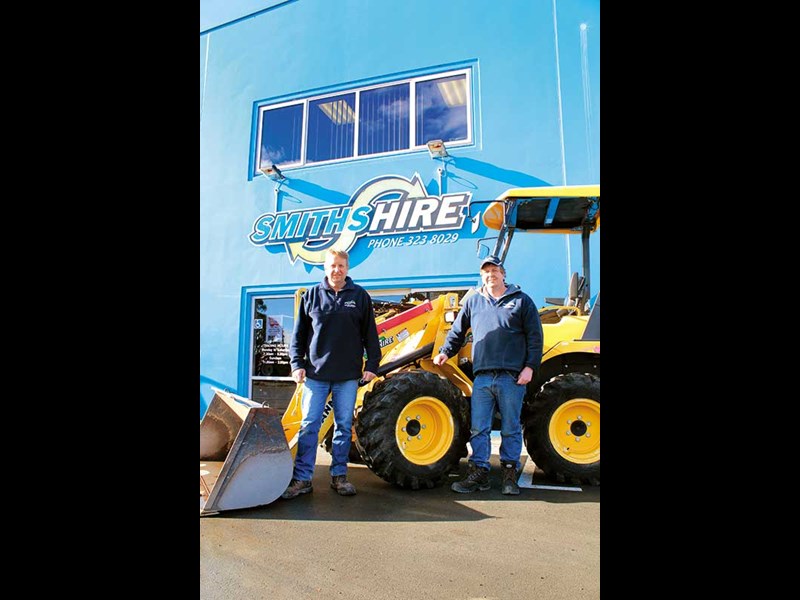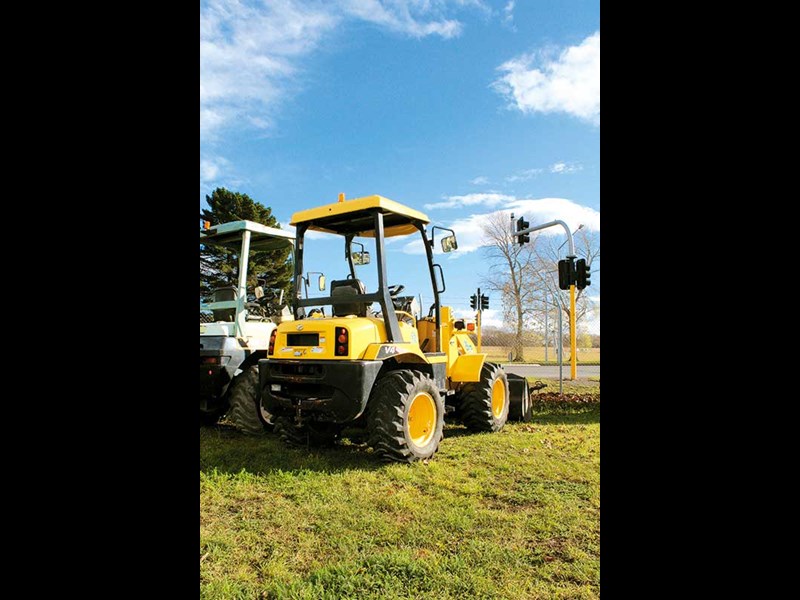 Smiths Hire in Christchurch has been using Yanmar mini equipment for a while now. The Ed went along to find out more.
"Twenty excavators, six loaders, a couple of dumpers… That's right Nigel isn't it?"
Company director, Wayne Smith looks across to his brother and fellow company director then confirms that his figures are correct.
"Yep, 28 Yanmar machines," he says, but this time with more conviction.
This machinery is part of what makes up a substantial fleet of hire equipment that forms Smiths Hire.
Location and hire range
Situated on the northern outskirts of Christchurch, this independently owned hire company had to invest heavily to keep up with the demanding schedule of work in recent times.
"We really had to step things up," says Wayne, as we take a look around their substantial purpose-built complex.
Like a lot of hire companies, the Smith brothers stock a massive range of equipment ranging from virtually everything air, electrical, and manual-powered across the whole spectrum to chimney brushes and metal detectors; some of these things perhaps being a bit unfamiliar to their business counterparts in the more northern reaches of the country.
Business origins
Where the company stands in 2016 is a far cry from the small beginnings of the business that their father started as a sideline to his demolition company many years ago.
"We purchased the property next door [to the original yard] in 1991 and have been here about 25 years," says Nigel.
"Our original building got pretty well hammered in the 2011 quake, so we went ahead with the new building," says Wayne.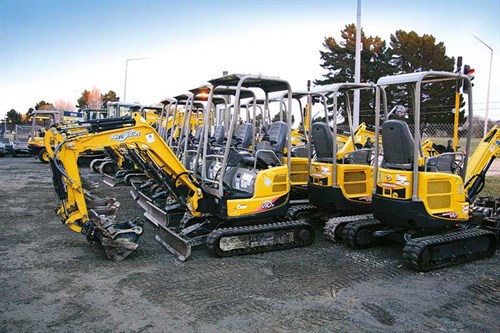 "It was a bit of drama at the time as we had half a dozen portable buildings out in the yard, but it worked. We never shut down."
Judging by the wall painting of the humble-looking office complex not all that long ago, the two brothers continued reinvestment back into the business has placed them and their equipment in a strong position to readily meet any future demands.
Yanmar fleet
As mentioned earlier, Yanmar mini equipment represents a sizeable chunk of their hard-earned dollars and is rapidly becoming the brand of choice thanks to the competitive pricing, quick availability and back-up support from distributors Transdiesel Ltd.
Size-wise, the excavator fleet ranges from 1.5 to 5.5 tonnes; these being what can be legally carried on the company transporters.
"We stay six-tonne and below, which is our niche market and what we are capable of transporting," says Wayne.
Moving to Yanmar
The choice to move to Yanmar wasn't a quick one as another brand had been the mainstay of the fleet for over 20 years. It's fair to say that perseverance pays off and after many, many discussions with Transdiesel, the brothers took the plunge with Yanmar.
"We bought a couple and have never looked back," says Wayne.
"They just proved their worth. The customers liked them – they're easy to operate and they're good low maintenance machines."
Running the single brand of machine also helps customers accustom themselves to a machine, reducing the chances of accidents and damages caused by unfamiliarity.
"You have the same bits to each machine, and it just makes sense to us," says Wayne.
"It also keeps things all tidy and gives us a standard look to the fleet."
DIYers
While the Yanmar machinery is frequently out on commercial work during the week, come the weekend things kick into gear with the DIYers.
"On a good weekend, we can have as many excavators out as we have during the week," says Nigel.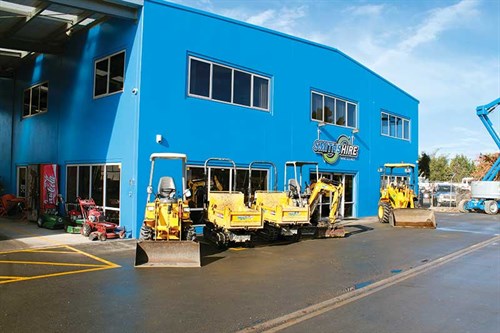 The DIY theme is also followed up with all the servicing and minor repairs being carried out in-house at the company's workshop; parts and anything extra needed being easily available at the local Transdiesel branch.
"Our guys have a good understanding of the machines and keep everything in good working order," says Wayne.
"We know that additional backup is only a phone call away."
Replacement times
To ensure the hire equipment is kept up to date, the smaller excavators are replaced at around the 2500-hour mark, with the mid-sized machines extending out to 3500 hours, up to 5500 hours for the largest excavators.
Yanmar ViO17
The most popular hire size in the fleet is the 1.7-tonne Yanmar ViO17. The Smiths Hire range contains 16 of these models, with the true zero-tail swing and its 13.5 horsepower engine proving to be an asset, especially on many of the urban sites around the Christchurch region.
Another feature that makes the ViO17 machine a popular choice for operators is the rectilinear running circuit, which essentially allows the machine to simultaneously slew and continue tracking in a straight line. Anyone who is used to working to a tight deadline will swear by the benefits that such a system delivers.
Success in business
"Some people say that partnerships and and families don't work. Well we've proved them wrong," says Nigel.
With each brother responsible for different aspects of the company's operation, their complementary skills ensure that family discussions stay civil around the dining table.
"Having different areas of specialty is key – you don't try and do it all," says Nigel.
So while each person makes different decisions about their particular part of the business, there is one place where they both agree; that being the decision to run with the Yanmar brand. In their case it's part of their recipe for success.
Keep up to date in the industry by signing up to Deals on Wheels' free newsletter or liking us on Facebook.