Business profile: KPH Transport
---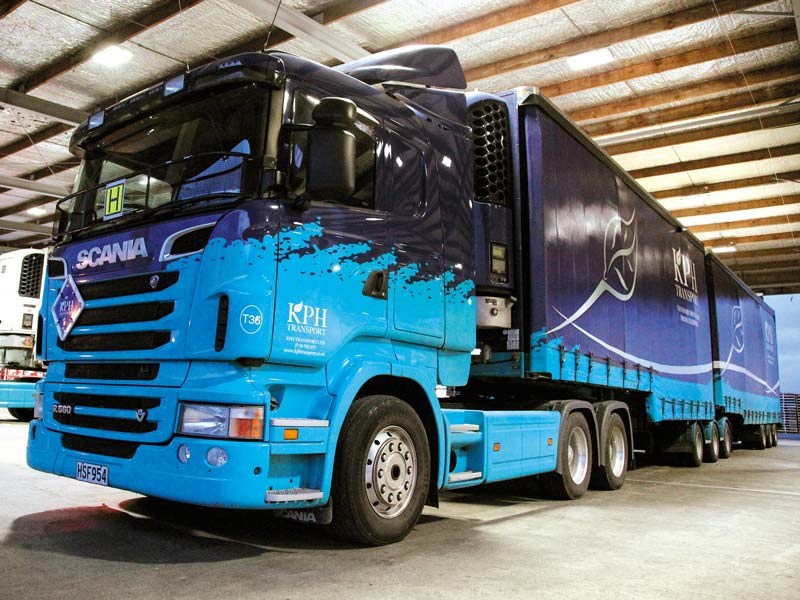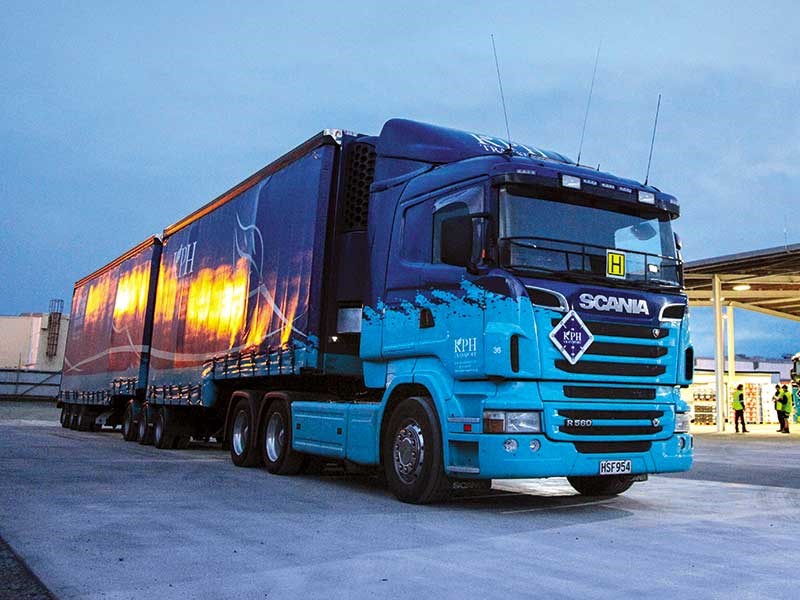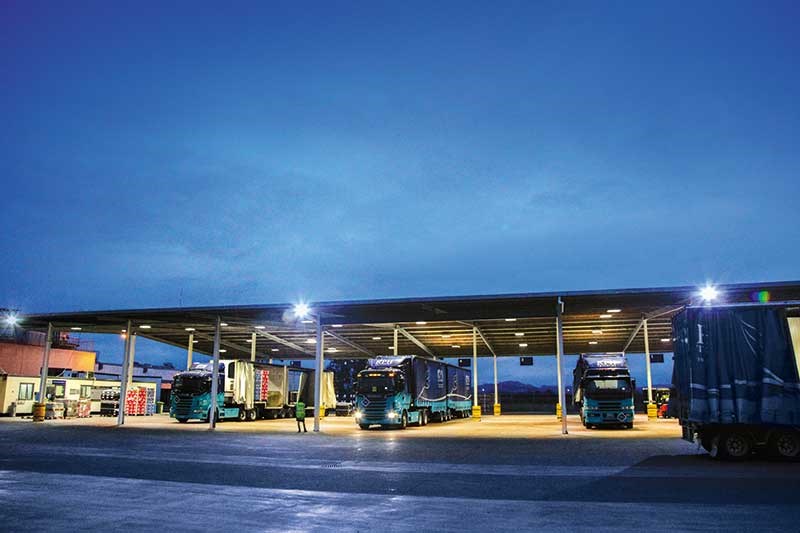 Auckland-based KPH Transport expanded its operation to Hawke's Bay two years ago. DOW's Viv Haldane went to check it out.
It's 5pm in Hastings. The winter chill is setting in but the guys on the forklifts at KPH Transport's depot don't have time to notice. They're too busy loading trucks with produce in preparation for the evening dispatch. The sound of singing and joking can be heard echoing around the 10,000-square-metre premises, but more importantly, the scene before me has the look of a well-oiled machine.
KPH Transport specialises in carrying fresh produce and has daily return services throughout the North and South islands.
The transport business is the distribution arm of produce company, NZ Hothouse and has been in operation since the early 1990s.
As such, the company is right in the midst of the produce game. As KPH Transport managing director Paul Butler says, "We understand produce thoroughly and we transport it, so that's our point of difference."
KPH bought and developed the site next to the former Cool Train premises in Hastings' industrial zone in July 2014.
Since then, much concrete has been poured and a new office built. On the floor there are ample facilities for loading and unloading trucks – each bay is six metres wide and 32 metres long and can accommodate three big B-Train units comfortably. There's a purpose- built cool store on site too.
"When we started this depot we thought we'd do a little bit and add on, but instead we decided to do it all at once and it's working well. It shows our commitment to the region and indicates that we're here for long term: we've made a big investment and we've got good customers. We like produce people," says Butler.
The peak of the fruit season is nearing the end but there is always something happening in this popular fruit and vegetable growing region.
"The busiest part of the year is stone fruit as well as sweet corn and melons, during December to March. Then we quieten down and apples keep us busy for the rest of the year. We pick up from the growers every day and produce goes into the cool store during the day and when our line haul truck fleet arrives at night to meet the markets around the country, we empty out again," says KPH Hastings branch manager, Torrin Day.
"We are structured to cope with the large seasonal volume the region throws at us and then scale back our operation to suit the winter production.
"At this time of year the dispatchers and allied staff finish around 7.30pm but in season it can be closer to midnight before they get out of here. We can move 300-400 tonnes of produce and general freight a day through here."
To help them deliver the bulk of its goods, KPH uses mostly Scania trucks because of Scania's commitment to minimising emissions and maximising fuel economy.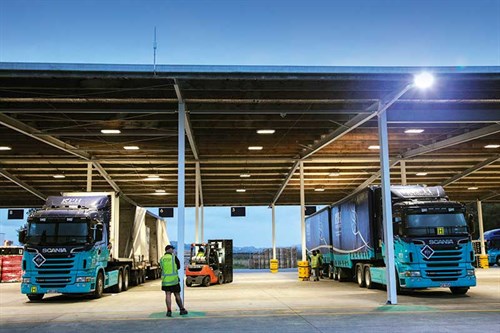 Butler says, "Scania trucks are good on fuel and we've found that having one fleet of a particular brand does bring more efficiencies to the operation."
The big units are 90 percent Scania. These are mostly refrigerated curtainsiders with a few hardsiders too. KPH trailers are mainly built at Roadmaster Ltd in Auckland.
Adds Day, "Bringing Hastings on board means using mostly B-Trains, compared to Auckland where we use mainly truck and trailer units."
KPH places a large emphasis on driver training and has systems in place for monitoring driver performance. Butler explains, "We've got ibright Check-Mate system in the trucks so drivers start off at the beginning of the day with 100 points and if they speed or hard break and hard corner, their ratings drop. They are monitored every day so if someone is having a bad day, we ring up and ask why. It keeps them up to the mark and our drivers have embraced it, which is great."
"We have driver incentive programmes and the good thing is it rewards good drivers as well. It allows us to measure and therefore manage what's happening," adds KPH general manager of operations, Rowan Blundell.
Blundell, who has been with NZ Hothouse for 15 years, also looks after all the health and safety aspects of KPH Transport.
Consignments are managed through a specialist logistics software program to ensure all consignments are traceable from booking to billing. This also assists in planning loads therefore minimising carbon footprint and their customer's food miles, they say.
One thing KPH has noticed about being in Hawke's Bay is the lack of heavy traffic and delays compared to Auckland. "Yeah and the climate is great here too," says Day. "The downside is this area does have a produce season with peaks and troughs."
Looking to the future for KPH in Hawke's Bay, Butler says, "We believe the area will continue to grow. As a transport provider we need to ensure that we continue to have the right resource in terms of people and trucks to meet our customer demands. The key to servicing this area is to provide sufficient flexibility so our customers can meet the markets they deliver to.
We love working with customers that are positive and innovative and the bay is full of such people."
Fast facts about NZ Hothouse
Founder and executive chairman, Brett Wharfe began growing tomatoes at Ramarama in South Auckland in 1983.
What began as a one-man growing operation supplying wholesale markets has now become a company that employs over 350 people in its growing, packing, marketing and logistics divisions.
In 1986 Karaka Pack House (KPH) is opened in Bombay, South Auckland, to pack and market local produce to the supermarkets.
1992 KPH Transport is created to deliver NZ Hothouse product to its retailers.
Keep up to date in the industry by signing up to Deals on Wheels' free newsletter or liking us on Facebook.