Business profile: Bay Press Metal Recyclers
---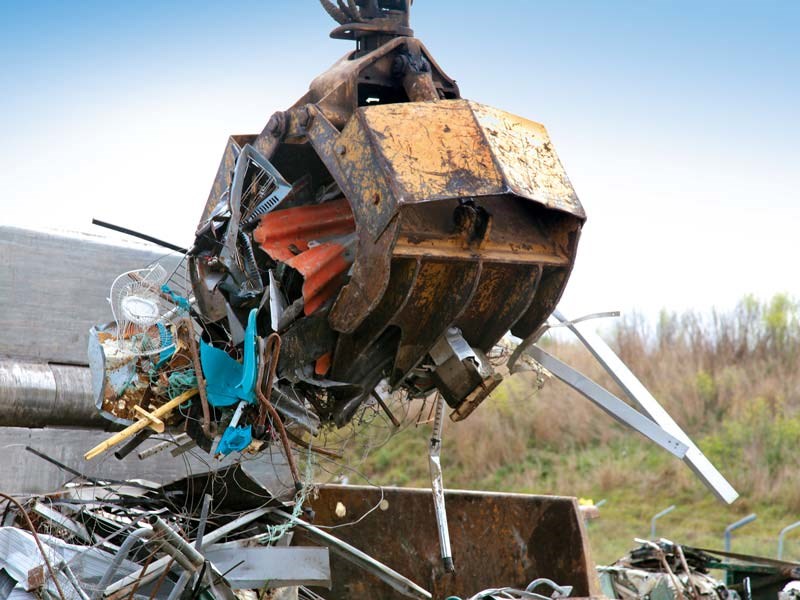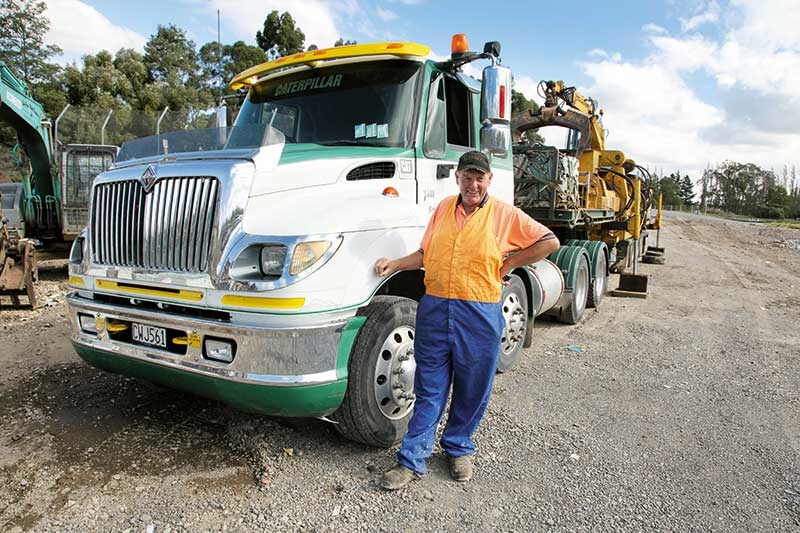 Tim Cridge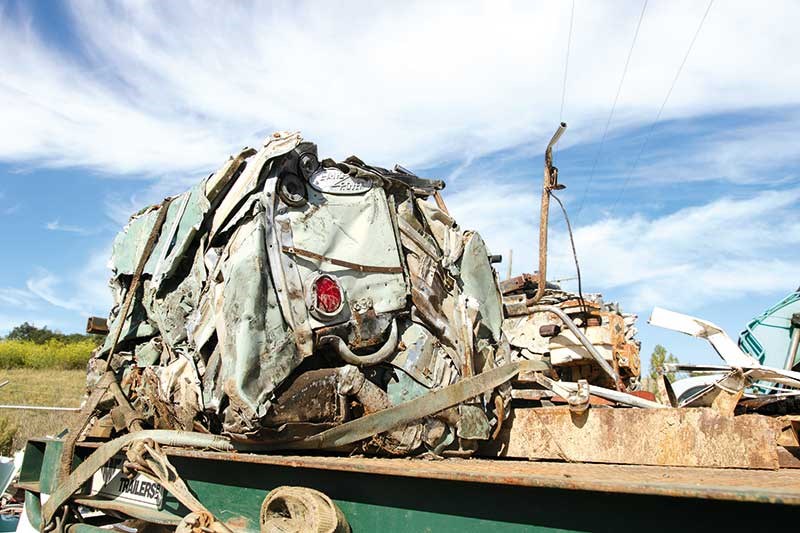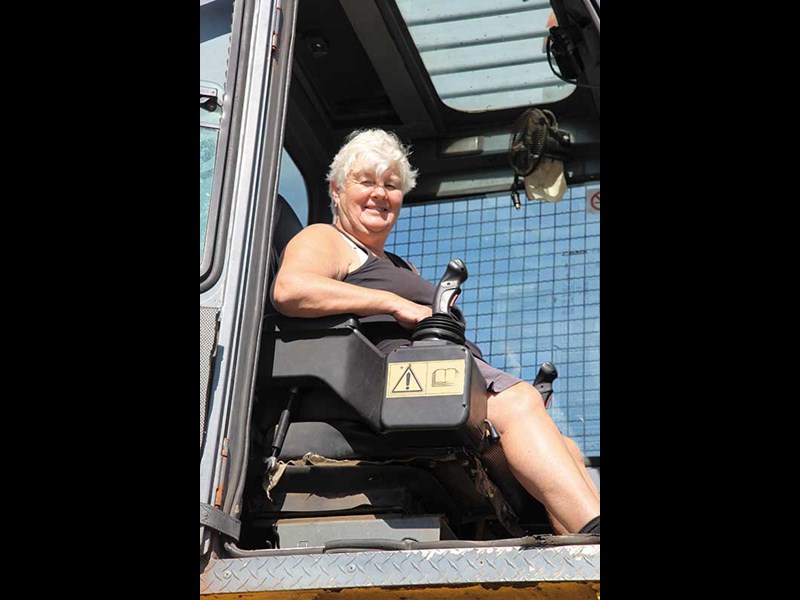 Maureen Mackay

Bay of Plenty metal recycling business Bay Press Metal Recyclers is managing to keep its head above the water in spite of a downturn in the scrap metal industry.
The bottom may have dropped out of scrap metal recycling but at the transfer station in Waipukurau in Central Hawke's Bay, Bay Press Metal Recyclers is hard at work processing a backlog of scrap before heading off to its next job in Hawera.
Husband and wife team, Tim Cridge and Maureen Mackay, spend the year working a circuit of the North and South islands, going everywhere from Kaitaia to Invercargill and points in between.
While their business is based in Omokoroa in Tauranga, they also have a property in Ormondville in southern Hawke's Bay, which is a base for their lower North Island operations and for staging equipment shifts to and from the South Island.
They carry out their work with the help of four scrap metal balers and a car crusher. They have three Italian-made Colmar baling presses: a P5260, a PM5000 and a B5000.
The Italian machines were chosen because the price was more competitive and they are versatile: they have a five-metre chamber that can take most cars and can bale most other light-grade scrap metal and whiteware.
"We sourced the car crusher new from Al-jon Manufacturing in the USA, in 2003. Al-jon has been building these type of recycling machines since 1963 and due to the heavy-duty nature and great productivity of this machine, in 2008, we decided to order a scrap baling press from the same company," says Tim.
Support equipment for these machines includes two wheel loaders and two excavators, which travel to the jobs as required. To move all this equipment around, Bay Press has three tractor units and four low loader transporters.
They started out with an International S3600 in 2001, and a new PTE three-axle low loader to shift the original Colmar baler and International 515B wheel loader and then added an Isuzu EXZ and two-axle MF King low loaders when the car crusher operation was set up.
Next on the shopping list was a purpose-built, four-axle step deck skeletal trailer from TMC Trailers Ltd, for better weight distribution for the Colmar baler. This also freed up the three-axle low loader to move the Hitachi EX120 /5 excavator that had been added to the fleet.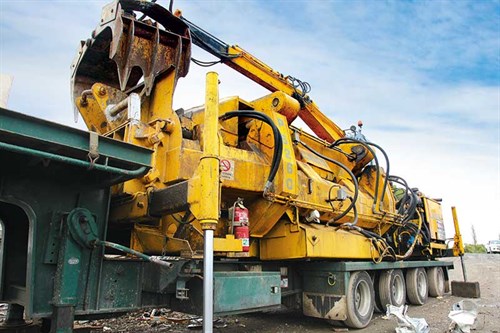 In 2005, it was decided to purchase a new International 7600 four-axle tractor unit with integrated sleeper cab and a Cat C12 engine. As the business expanded geographically, this served the dual purpose of low tare weight and good pulling power to shift these machines over longer distances.
During this time, a Kobelco SK115SR digger was added and in 2008 a heavy-duty four-axle low loader, also from PTE.
"The AL-jon baler and car crusher are both built as semi-trailers in the USA and are long wheelbase. They tend to be heavy on the front, so the International 7600 is ideal to move these on New Zealand roads," says Tim.
DOW spoke to the couple one weekend and watched how they operated. Maureen was handling the Colmar P5260 crusher/ baler and Tim was on the Kobelco digger.
The digger scoops up the scrap and plucks out any unwanted bits. "There is a lot of rubbish in it, the worst is wire that gets entangled with other stuff," says Tim.
A bundle is then picked up by the grapple on the baler and loaded into the crusher.
Down comes the lid and the munching machine glavanises into action. The scrap gets compacted and spat out as a nice neat bale. KAPOW!
Depending on what is in the heap, the bales weigh around 850kgs.
Cars in slab form compact down to less than half a metre but remain the same length.
The bales are then uploaded by another contractor and delivered for processing (it goes into a shredder) to Sims Pacific in Auckland before being exported overseas.
Sometimes it gets complicated, particularly if care hasn't been taken to separate out and process the waste.
"We pull out the heavy steel – we don't like big bits of plate going through the baler. Often you don't know what you are going to strike in there – things like gas bottles are a no-no; there's a danger of them exploding if they go through the shredder. Cars that haven't had their oil or fuel drained can be a big problem too. We had a fire in our baler in Otaki in 2004. There must have been a battery in a car that caught fire – it did about $40,000 worth of damage to the trailer and burnt out all the wheels."
Tim has been in the metal recycling business for 33 years. His father and he started scrap metal business, Cridge Contractors in 1983. He then worked for car crushing business Pacific Metal Industries before starting Bay Press Metal Recyclers in 2001.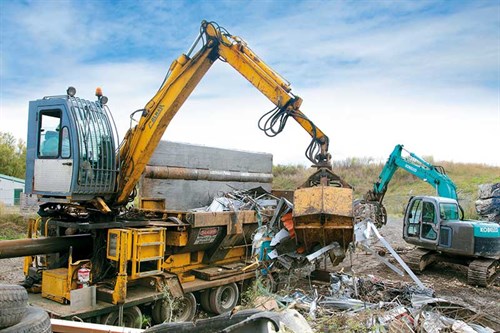 The company has built up a good reputation and a steady client base. This includes transfer stations such as the Waipukurau one, where they work on contract to the council contractor, car wreckers, scrap yards and private estates.
As well, they crush reject cans for the manufacturing industry and process fencing wire for farms where irrigation is going in.
With the squeezed market, Tim and Maureen have had to really tailor their business in order to survive. There's less scrap but the cost of running the business is the same if not more expensive – compliance costs are huge and there's a real cost in travelling around the country.
At one stage they had nine employees but now only hire contractors when needed. "We never have a shortage of people wanting to cart for us – we are pretty fussy about paying them on time."
The market now is the worst Tim can remember since 2004. "When we first started doing this, we basically got the stuff for nothing it was just the cost of removal but since then, the Chinese have been producing it cheaply and dumping it on the open market. As well, the price of iron ore is so low, it has caused scrap prices to follow suit."
Competition has crept into the industry in other ways too. Tim has noticed with the new 50 tonne weight limit coming into place that some carriers are carting scrap metal in high sided trucks but he notes that "they're not going to get the weight in and it's not an efficient way to process scrap because you need to do so many trips, compared to if metal is compacted."
However they both remain positive and it's a business they know inside out and carry out efficiently. "We're about the only ones left who specialise in mobile baling work."
Tim says he still enjoys the challenge of recycling and tidying up sites up and down the country. "I am pleased that recycling has become a mature industry over the years I have been involved in it. What I don't like, however is the unlicensed 'fly by nighters' that always come out of the woodwork when times are good and disappear when times are bad."
Fast fact
New Zealand currently exports about 600,000 tonnes of heavy steel each year, and 50,000 tonnes of non-ferrous metals like copper or brass.
Source: Scrap Metal Recycling Association of New Zealand
Keep up to date in the industry by signing up to Deals on Wheels' free newsletter or liking us on Facebook.