JD Glover's Hyundai construction equipment
---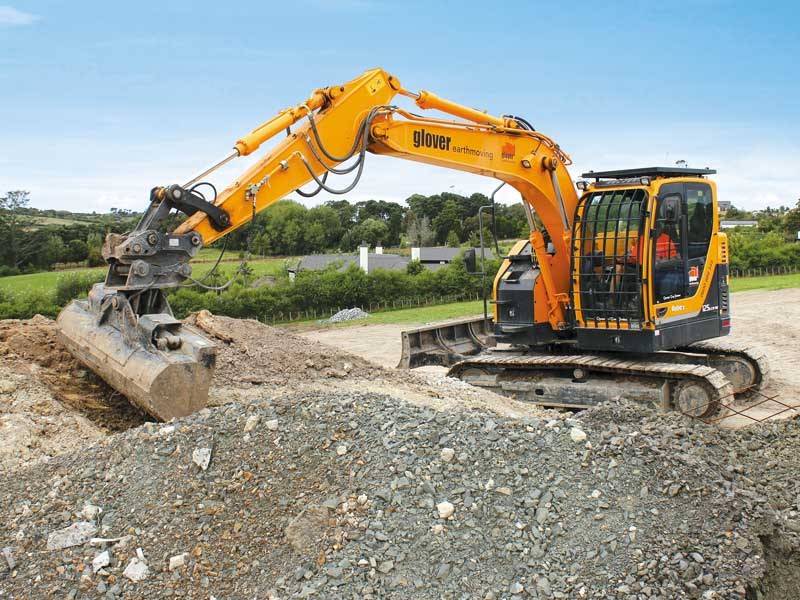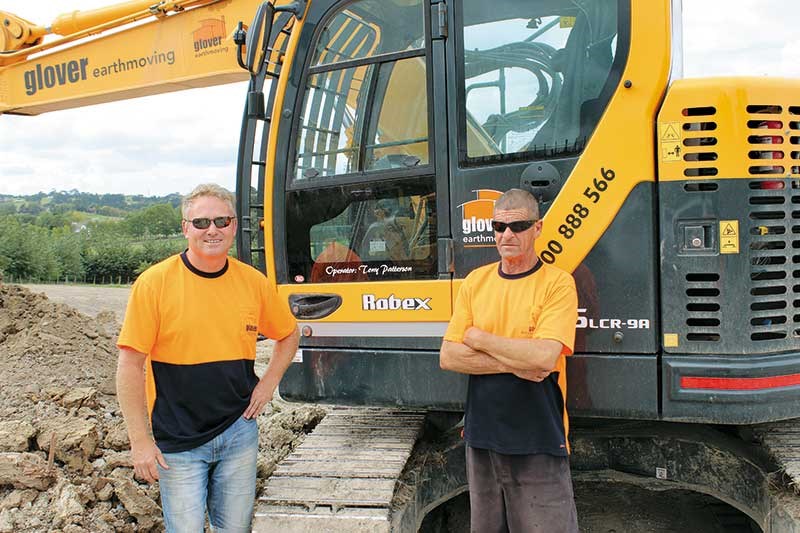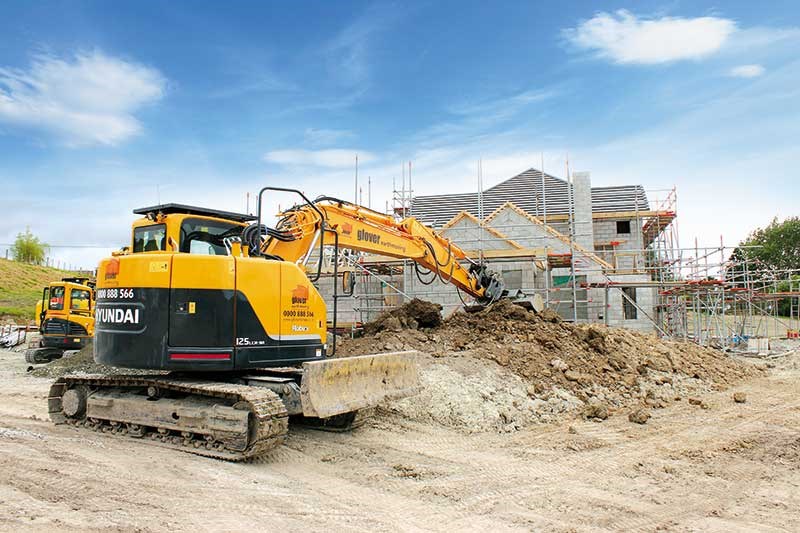 One of the most relied-upon machines in JD Glover's fleet is a recently-purchased Hyundai R27Z-9 mini excavator.
When I catch up with JD for a chat on location at a large build north of Auckland, the wee 2.7 tonner is being put to good use hauling posts for an outdoor decking feature into place.
"We're finding this machine is just so versatile. It's an impressively handy tool to have on site actually because it has the grunt to lift or drill and it has a tilt bucket on it too.
"But with its rubber tracks we can actually put it to good use inside the structure. It's compact enough to get right in and underneath if we are underpinning a house, for example."
JD traded a slightly smaller machine in on the Hyundai R27Z-9 and says that it sits nicely in the fleet, being a bit bigger and with a nicer cab and more power.
The company – which recently made headlines by winning the coveted supreme renovation project award in the Master Builders National House of the Year Awards – has also invested in a larger 12.5 tonne Hyundai 125LCR-9A.
"Landscaping is an extremely vital component of these projects, so we need to have the requisite capacity there too. Our main earthworks operator Tony Patison has just completed 600 hours in the Hyundai 125LCR-9A and it has been a faultless machine.
"We actually replaced a smaller 5.5-tonne Hyundai with this because we're doing so much more earth moving these days. That previous machine did around 4000 hours for us and was a great performer, so it was only natural we would look to Hyundai again when the decision was made to upscale."
JD says that he has been a Porter Equipment and Porter Hire customer for some time now (he also runs a compact 1.8-tonne BOMAG roller), but through experience has learnt that bigger 20-tonne machines aren't always the best tool for the job. Semi-rural properties afford plenty of room to move, but more urban environments demand a different working strategy.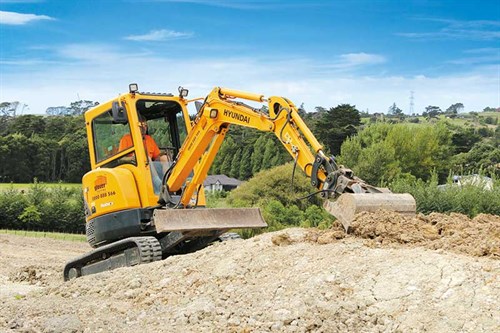 "After we finish at this site we are moving onto a cliff top build in Orakei. Now, we simply won't have enough room on-site for a big 20-tonne machine. Sure it's great to have that capability on tap, but Hyundai's smaller excavators still offer us plenty of consistent performance in that regard, so we certainly don't go into the projects under-resourced."
Glover Homes provides its clients with a 360 degree service offering, completing initial ground works, home construction and final landscaping too. This means JD and his crew limit the amount of projects they take on at any given time.
"Ideally we will commit to two projects like this each year. That ensures we stick to our project milestones and for our clients it also means we remain accessible. More than building expertise I like to think another chief strength we possess is the way we communicate with our clients and really keep them in the loop at all times.
"It's actually a very rewarding experience as we often end up becoming good friends with clients. When you've been speaking to them every day or two days over the course of a couple of years, you become a part of each other's lives to a certain degree!"
I continue watching the little Hyundai R27Z-9 lifting the large Purple Heart wooden posts into position alongside the main dwelling; it might be a compact machine, but there is no fuss and no bother in the process.
"That's why that machine is so handy," continues JD. "It would take five or six guys to lift that post into place, but the mini excavator handles it well. And because it's small we can get it right up alongside the house without any issues."
With the Master Builders National House of the Year award win chalked up, JD and his small team are feeling very positive about the future. He tells me there have already been many leads come in as a result of the win and he certainly has a full work schedule ahead.
"Porter Equipment has been fantastic for us because they supply great gear and a great service. We've developed a reputation that we are extremely proud of, so it's important to know we've invested in the right machinery too," he concludes.
"It's not an aspect of our service offering our clients concern themselves with, but knowing we can rely on our equipment to help produce the final result means our reputation remains solid."
For the latest news and reviews, subscribe to Deals On Wheels magazine here.
Keep up to date in the industry by signing up to Deals on Wheels' free newsletter or liking us on Facebook.