Business profile: Provincial Drainage Limited
---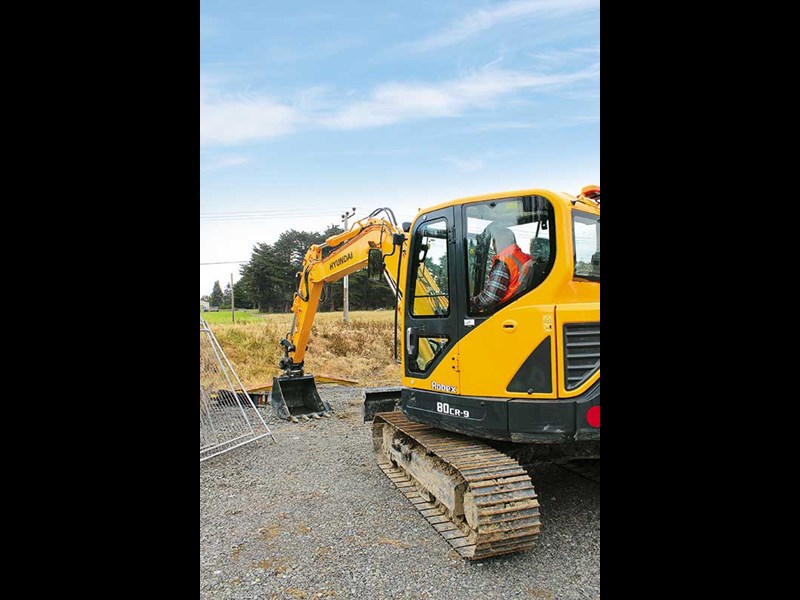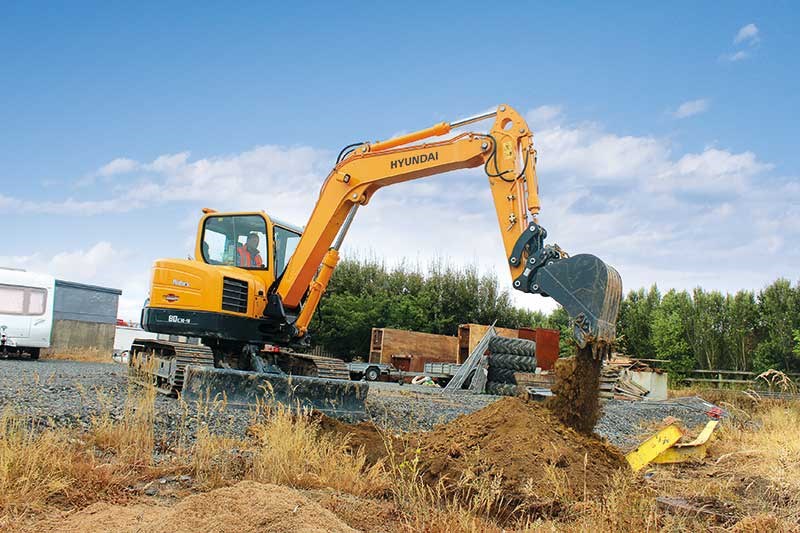 Southland is a big place, full of big landscapes and big extremes in the weather. Yet Invercargill contracting firm Provincial Drainage Limited has invested in smaller gear in order to help them achieve bigger results.
For David and Kym Reynolds of Provincial Drainage Limited, a change of thinking in the way their busy contracting entity's resourcing was structured has led to some educated downsizing.
Already the owners of a 1.7-tonne Hyundai R17Z-9A mini excavator, the Invercargill-based company has elected to get rid of its 21-tonne excavator and replace it with two Hyundai R80CR-9 machines supplied by Porter Equipment.
David says: "We decided to take another look at the way we were set up as far as our mobile plant goes. We had the 21-tonner on the fleet, but increasingly we were finding that, due to the sorts of projects we were winning and the environments we were working in, more often than not we'd be leaving it in the yard and hiring in smaller machines instead."
David cites a job the Provincial Drainage team tackled at the end of last year; a storm water remediation project between two central Invercargill properties that only allowed for walk-way access. He says that it would have been hard to get the 21-tonner through, but the eight-tonne R80CR-9 with a wide bucket attached did everything the larger excavator could and was lighter on its toes too.
"So we decided that between two eight tonners and our little 1.7-tonner, we'd have a lot more flexibility in the way we operate. And if we need a bigger machine again for a one-off project, we can always hire one in."
David and Kym are Porter Hire customers and they reckon that gives them extra confidence in relying on extra resource through the local hire fleet should something bigger be needed down the track.
"Porter Hire has also been very responsive to what we need," says Kym.
"Essentially, if Porter Hire hasn't got it there and then; it'll find it as soon as possible. You can extend that attitude to the other divisions of the Porter Group we deal with too, namely Porter Equipment and Porter Mechanical."
Provincial Drainage's experience with Porter Equipment doesn't end with Hyundai either; as far as David is aware they were the first company to utilise BOMAG plate compaction technology in Southland.
"We're essentially a family firm. My father started Provincial Contracting Limited many years ago and I worked for him for 21 years. Soon after he retired and I started my own company, I had the opportunity to try out a BOMAG compactor.
"I wasn't familiar with the brand and, truth be told, we'd always used a competitor brand when I was working for Dad. But I tried out the BOMAG BPR 45/55 D Reversible Vibratory Plate Compactor and I was absolutely floored by the capability of this 400kg machine. I was sold on it immediately. We also have a BOMAG BT65 Tamper."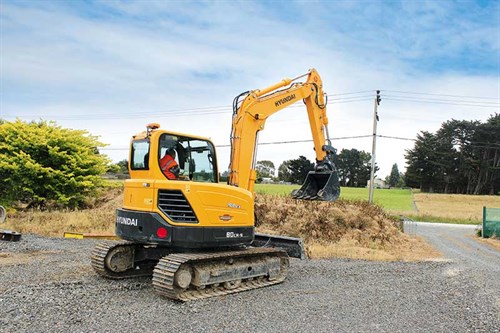 The company now boasts eight staff members and, says Kym, works mainly on larger scale projects; a mix of commercial ventures and Invercargill City Council-affiliated contracts.
"We did a few smaller jobs when we first started out, but these days we find ourselves working on big projects around the city and further afield too," she says.
"Recently we've completed the drainage work for the Invercargill City Council (ICC) Conan Street foulsewer replacement, as well as ICC Ward Street stormwater contract with concrete pipe sizing from 675mm to 900mm. And we're currently finishing off work on a large rest home development project before we start on the drainage work for the new South Port container depot in Invercargill."
David says that the reliability of both the Hyundai excavators and Porter Equipment's back-up service offering is great when the pressure is on.
"I've found Hyundai gear to be extremely reliable and I know our guys like using these machines. I don't get much of a chance to get on the machines myself these days, but I find them really easy and consistent to use too."
Aside from overseeing all aspects of the team's work in the field, David says he always keeps a particularly close watch on compacting and, where possible, likes to be hands-on in completing the finishing work.
"For me I think compaction is the ultimate part of any project. There are so many rules and regulations around compaction these days that I like to look after the quality assurance process myself.
"If I know it has all been done right, then we can safely move onto the next project. Having a machine like the BOMAG plate compactor helps us get the results we want quickly and efficiently," he says.
Additionally David and Kym also hire a BOMAG BMP 8500 Multi Purpose Compactor.
So it would appear that utilising smaller machinery has contributed to a big step change for Provincial Drainage.
By working smarter with mobile plant that allows easier access and manoeuvrability in more confined working environments, yet still retains the necessary grunt to get larger scale project work completed on time, David, Kym and their team remain on track to achieve big goals.
For the latest news and reviews, subscribe to Deals On Wheels magazine here.
Keep up to date in the industry by signing up to Deals on Wheels' free newsletter or liking us on Facebook.