Business profile: Skevingtons Contracting Limited
---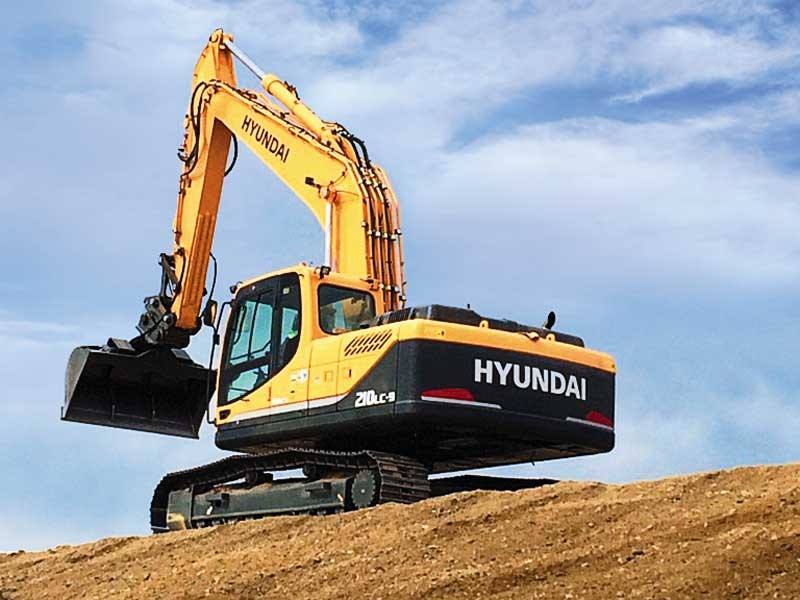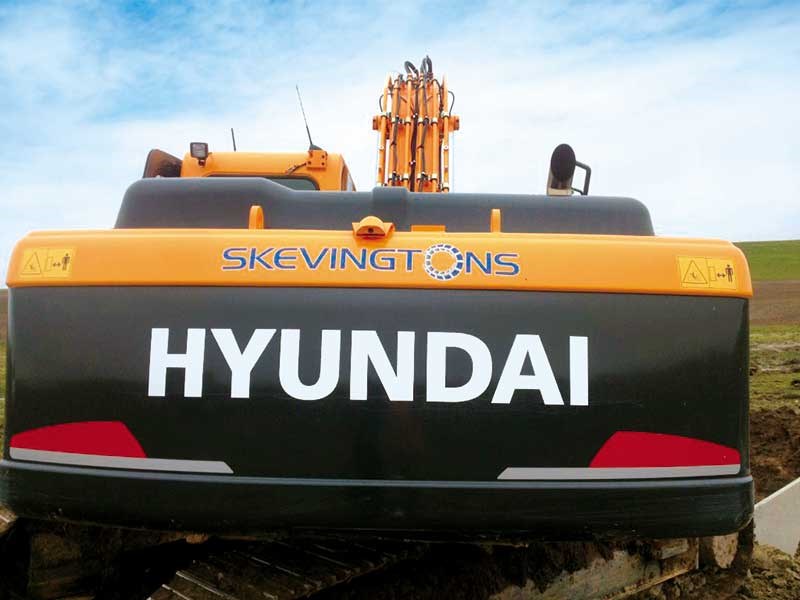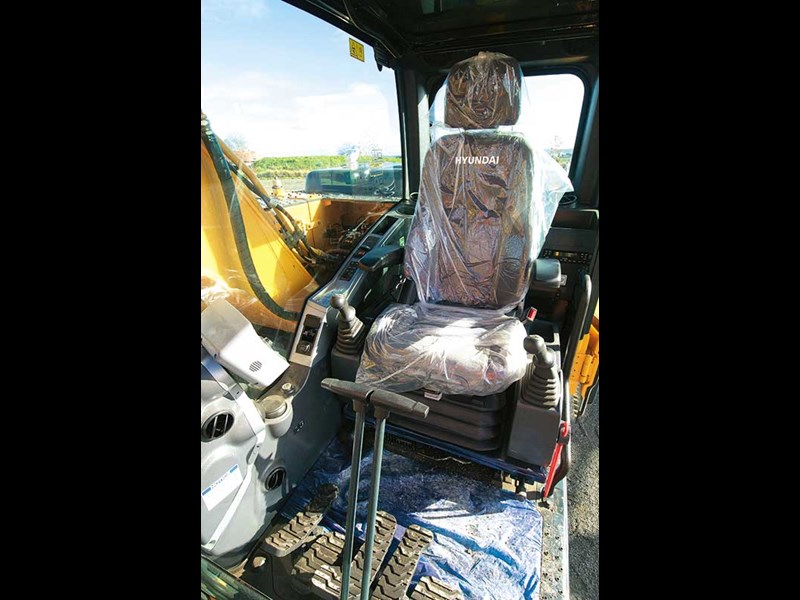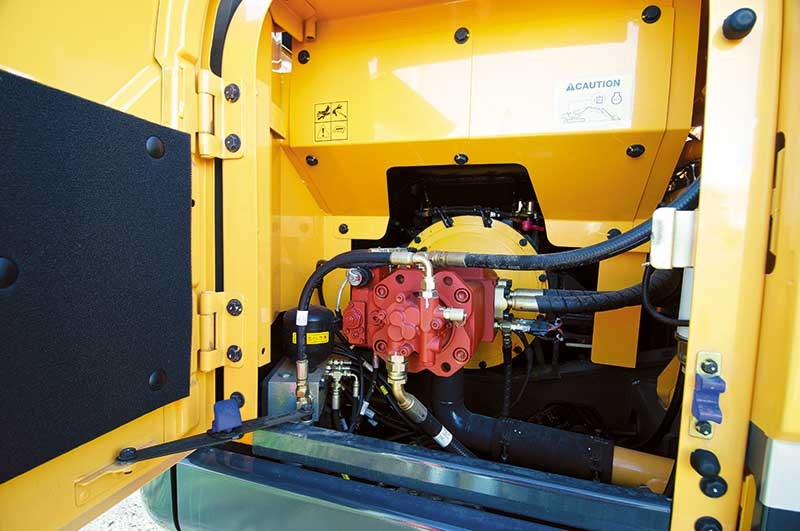 Skevingtons has found that diversification is a path to keeping a business on the straight and narrow.
Things are busy in the Skevingtons corner, but it's taken a few years along with plenty of gumption and learnt lessons to get things to where they are today.
"We started off crane operating, labour hire, hiab, small diggers and stuff. I saw what I liked to do and it just grew into earthmoving," says owner/director Blair Skevington.
One thing that anyone will notice when speaking to Blair is his enterprising nature. Some low-level questioning reveals that he started in business at the age of 19, as a publican of all things.
"I was a publican at first. I was too young and had to get a business partner to go in with me.
"This (contracting) is what I enjoy doing. I finally found what I wanted to do," he says.
Operating for 11 years, based out of Palmerston in the South Island, Blair and his partner Angela Jarman have built up an admirable business around 28 staff and predominately Porter Equipment supplied machinery.
A sizeable amount of work that Skevingtons undertakes is within the gold recovery industry with the company becoming quite adept at building tailings dams and associated earthworks; this after the door to that industry was fully opened following successful completion of smaller works.
With the Christchurch rebuild underway, Skevingtons moved part of its operations north and purchase Hyundai machinery from Porter Equipment which forms a big portion of the business future-proofing.
Blair says that price and 'what you get for your money' were the prime factors in the company's move to Hyundai.
"It's a good way to get into the game with newer gear," he says.
The fleet sports a number of Porter Equipment supplied machines that carry out the varying tasks that Skevingtons encounters each work day.
"Two 20-tonne R210LC-9s, a 25-tonne R250LC-7, a two-ninety (29-tonne) R290LC-7 and we've got a six-tonne R60CR-9, coming to build up our fleet."
In addition to this equipment, the company has a 1.7-tonne R17Z-9 Hyundai excavator and has recently purchased a new 17-tonne Bomag BW216DH-4 roller as well.
Blair also has good things to say about the Porter Equipment sale representative that services his area, saying that the rep provides them with good advice.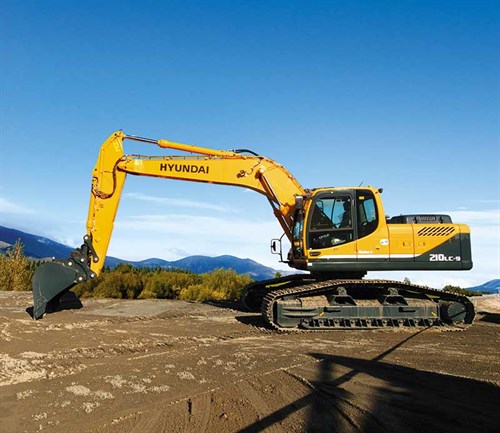 We are told that some of the older bigger Hyundai excavators have done 12,000 hours plus, and still perform well, which is a testament to the resilience of the brand and the high standard of operators that are employed by Skevingtons.
The Bomag BW216DH-4 roller is an important contributor to the company and is mainly used on dam building and irrigation ponds.
Dairy conversions are another avenue of work that Skevingtons find itself dealing with, one of the 20-tonne excavators being busy with a grab and root rake, pushing over trees and preparing paddocks for a new type of stock.
Yet another diversification are the crushing and screening buckets that the company owns. "These get attached to the Hyundai excavators and we can turn up to a farmer's site and process their own rock for their laneways. It's no big cost for them," says Blair.
With all that is happening in Palmerston, Christchurch and the other parts of the South Island that the Skevingtons brand is seen, one wonders how the owners manage to keep on top of everything?
"You sleep when you can," says Blair with a touch of humility in his voice.
"There are some really important projects (in Christchurch) that need to be done in the weekend, so I will come up so the boys can have a rest.
"Having good people in good places helps keep the business performing well.
"It's taken me a long time to sort that," he says.
Around seven females also form part of the business staff compliment.
"We have three that are earthmovers and the rest are labourers."
"It's called pink doing blue's work," he says.
With the diverse range of jobs that Skevingtons is involved with, having a range of equipment that can perform well in a number of different roles appears to be paying dividends to this enterprising company.
"The company's going well at the moment so we've gotta keep that up," says Blair.
"Hyundais seem to do what we need, so we're happy as Larry."
Never miss an issue. Subscribe to Deals On Wheels magazine here.
Keep up to date in the industry by signing up to Deals on Wheels' free newsletter or liking us on Facebook.