Quick catch up with Doubtless Bay Water Supply
---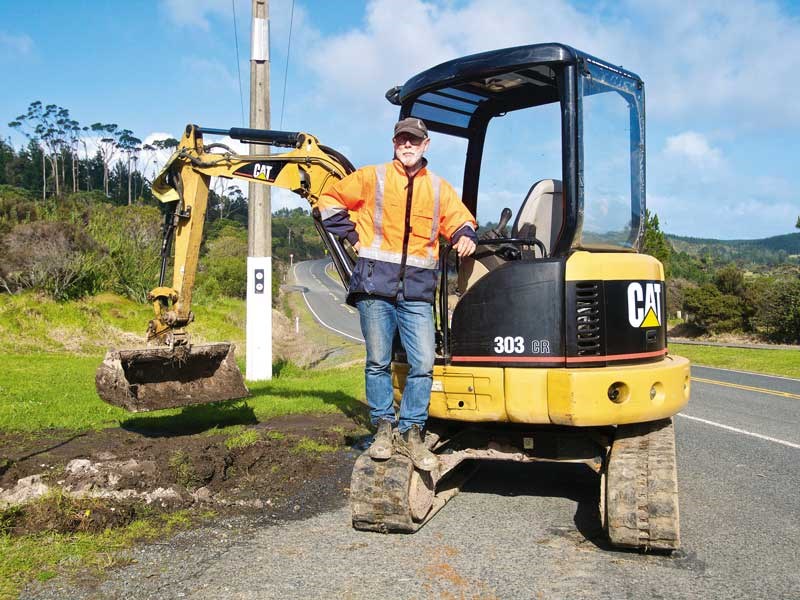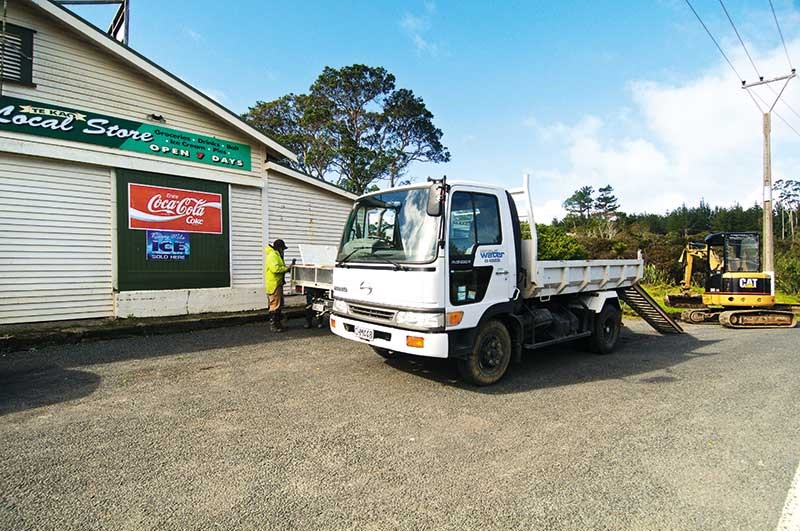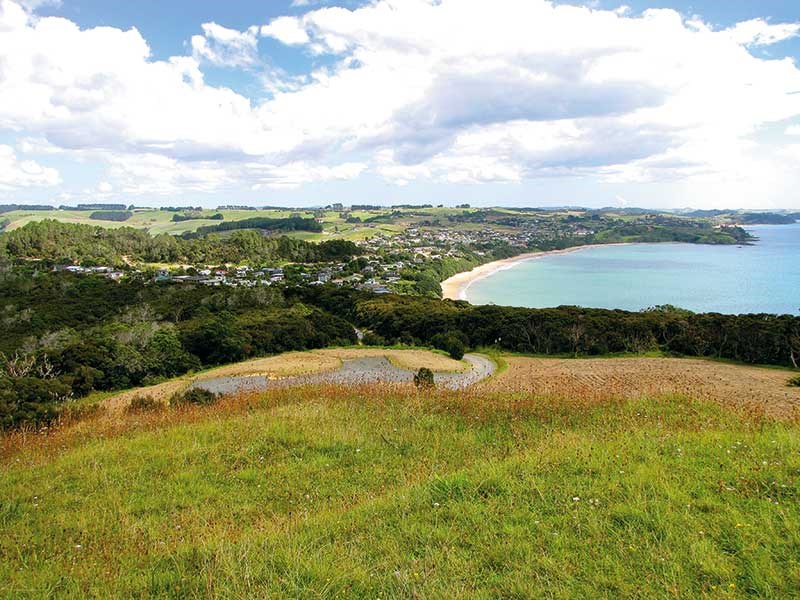 The Ed caught up with a utility service provider 46 kilometres south of Cape Reinga in the small settlement of Te Kao, where they were using a Caterpillar 303CR excavator.
The Doubtless Bay Water Supply Co Ltd was established over 30 years ago, not long after owner Jack Sutton arrived back from working in the Australian mines and set himself up with a well-drilling rig.
In the mid-1980s, the business migrated into private water utility work and now provides its services to around 1000 customers in the Far North settlements of Te Kao, Coopers Beach, Mangonui, Taipa and Oruru.
Helping out Sutton and his crew on duties is the Cat 303CR, which the business has owned for around nine years. With most of their work requiring small amounts of excavation, the machine could be considered only just 'run-in' having not much more than a couple of thousand hours on the clock.
The work in Te Kao today is described as straightforward with the team busy locating the source of a leaking 25mm water main; this job following on from an 80mm main replacement they carried out in a nearby paddock a little earlier.
He tells us that the water supply to the township of Te Kao comes from Lake Wahakari, approximately five kilometres away. It is pumped to a reservoir and then gravity fed to around 70 dwellings and farms in the area.
Whoever undertook the feat of establishing the system for such a small population deserves to be commended on their determination as it would have been a sizeable project to get underway and then completed.
Unfortunately, the one downside with the water supply is that it is not filtered and as Sutton explains to us, is predominately used for stock purposes and domestic use, excluding human consumption.
To move the excavator between jobs is a well-cared for eight-tonne Hino Ranger, which the company has owned for eight years. Fitted with an eight-litre straight six engine, Sutton says it goes like a "scalded cat" and it also features an automatic transmission.
It looks likely that the Caterpillar excavator will soon be joined by a larger six-tonne machine as the company looks to gear up for an upcoming contract. Currently Sutton is still looking at options, but it's fair to say that whatever gets purchased will be assured of a good life in the Far North.
For more information, call (09) 406 0520.
Never miss an issue. Subscribe to Deals On Wheels magazine here.
Keep up to date in the industry by signing up to Deals on Wheels' free newsletter or liking us on Facebook.