Business profile: Cowley's Hire in Whangarei
---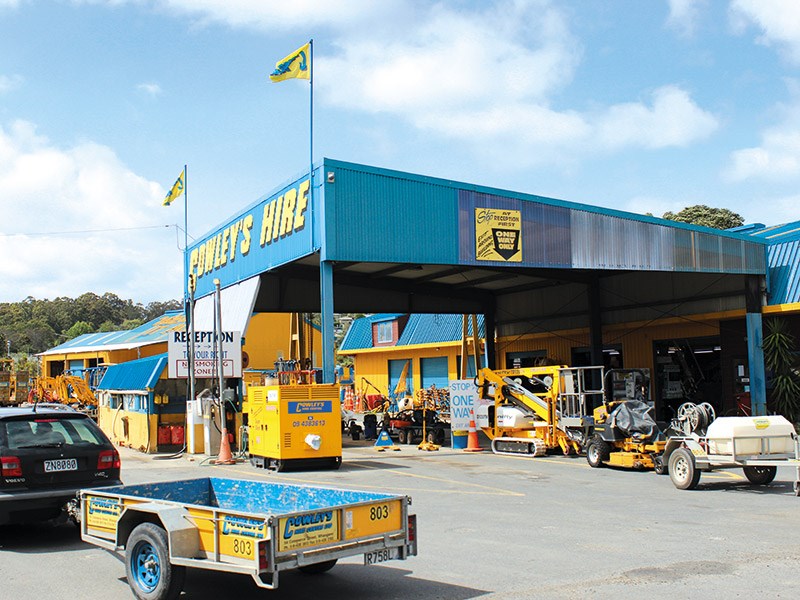 Cowley's main depot in Whangarei.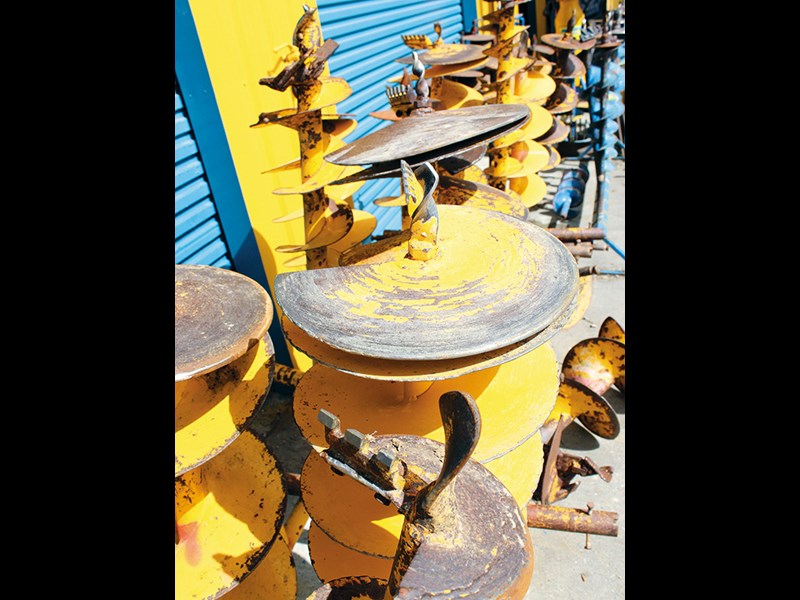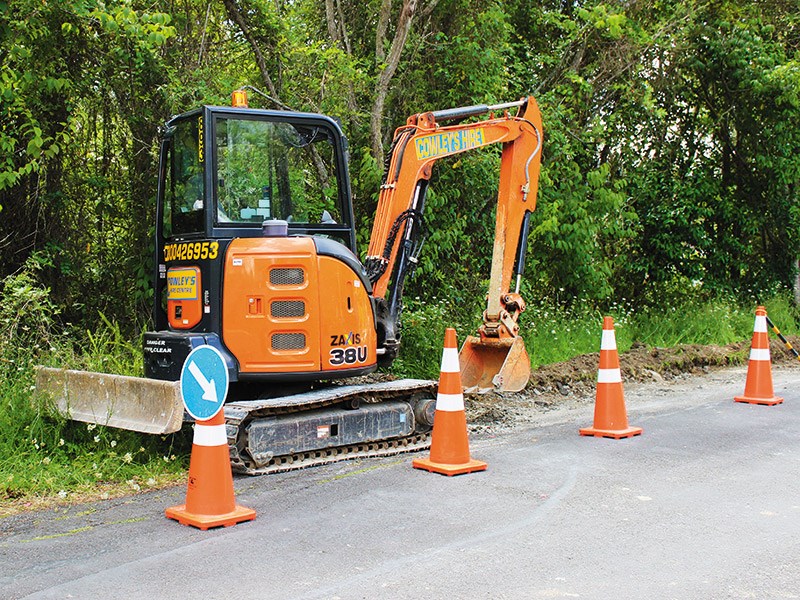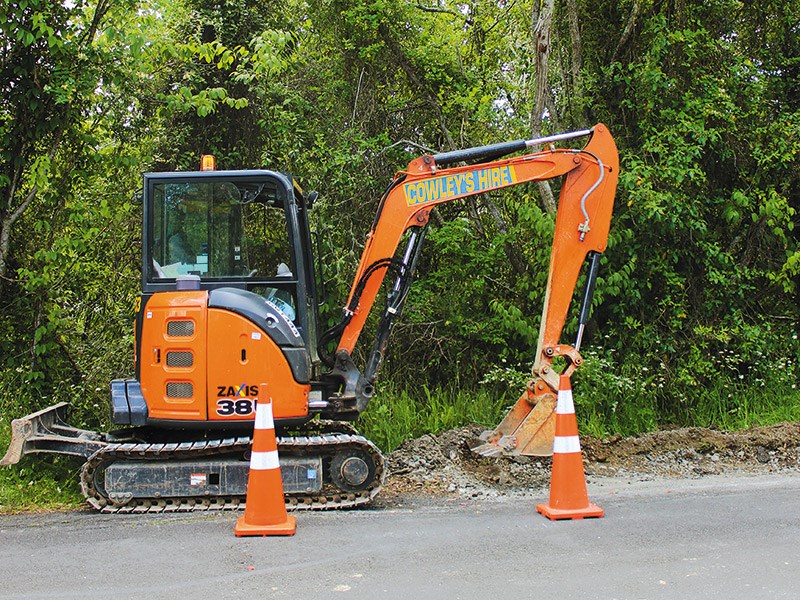 This legendary general hire business relies as much on fantastic staff as it does reliable equipment. With an award-winning reputation to uphold, Cowley's Hire Centre knew investing in Hitachi ZAXIS excavators was a sound business decision.
If you ever find yourself in the bustling main depot of Whangarei equipment hire stalwarts Cowley's Hire Centre, there's one x-factor aspect on show that speaks volumes about the place, far beyond their pricing or the amount of equipment they stock.
The Cowley's team absolutely loves what they do for a living and the enthusiasm is obvious.
"I told company owner Wayne Cowley many years ago that I'd quit the day I woke up and didn't want to go to work. Thirty years later it hasn't happened yet: I still love coming in here every day," says George Jarrett.
"I've got to the stage now where I know fleet numbers for specific machines off by heart. I can pretty much recite all the number plates; those sort of things. I guess it's that sort of knowledge that makes hiring gear from us quite different from the kind of experience people might get in the big national chain stores."
Jarrett isn't a rarity on staff either, with six or seven other employees who can count up over 25 years service with this award-winning company.
Award winning? Yes, 2014 has been a paramount year in Cowley's Hire Centre's long history (which stretches back to the early 1950s when Wayne Cowley's father Ted started the company). A few months ago Wayne was named the 2014 inductee into the NZME Business Hall of Fame at the Northland Business Excellence Awards, reflecting both his and wife Bev's unending passion for their business and staff.
The company has also recently seen seven new Hitachi ZAXIS excavators of varying sizes join their civil contractor machine fleet: an injection of horsepower for a fleet of hire machines constantly required across the Northland region.
"There was plenty of research behind the decision to go with the Hitachi brand," says Jarrett.
"We looked at Hitachi machines because they're very popular and the commonality of this brand with the make-up of various companies existing fleets mean their operators don't need to re-learn anything before getting into the work required.
"Also, further down the line they have a reputation for offering solid resale value too, which as a hire operator we always need to be aware of."
Jarrett says that, while private owners would be looking for a good 12,000 to 14,000 hours out of machines like the ZAXIS', he'll be expecting between 7000 and 8000 hours in order to protect the resell value.
"It's a bit of a misconception that rental machines get hammered. Sure, there might be a few more knocks to the paintwork over time, but actually these machines will be serviced more consistently than many privately owned machines, which pays dividends for buyers later on."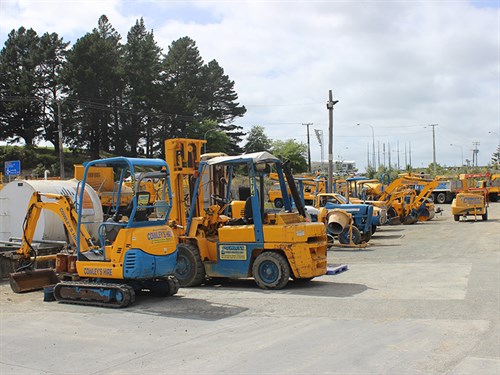 The machines have been purchased to work as supplementary fleet machines on a variety of projects across Northland for a number of entities: some will remain in urban Whangarei while others will travel across to Dargaville, or up to the Bay of Islands and beyond.
"Hiring an extra machine is far easier for the medium-to-large corporates than going through the rigmarole of buying. As a result most of these new machines are on longer term hire schedules: I doubt we'll see any of them in our yard again before the end of summer. Well, I hope we won't anyway!" he laughs.
Jarrett says the company gets good back-up support out of CablePrice, which was another reason to go for Hitachi machines. The new excavators are all currently being serviced under warranty, either at CablePrice's local service centre or on the road, depending on what the hiring party's requirements are.
Aside from their bigger construction gear, Cowley's is renowned for having pretty much everything. Between the enormous main yard, their newly expanded depot at Kamo and the party hire division (along with satellite branches in Raukaka and in the Bay of Islands), it's hard to think of a piece of general hire equipment they might not carry.
"We have some pretty unique items for hire, generally because we keep everything.
"Our motto is 'We've got it all', so we need to live up to that. And for every new excavator or generator or compactor we have dozens of shovels, saws, brooms, chainsaws, loppers, you name it.
"We have items that might only be hired once every few years, but it's important to the person who comes in and asks for it that we can say 'Yep, not a problem' straight away. We have one gentleman who hires the same tree grafting tool once a year, every year. No one else ever grabs it, but that gentleman does so we owe it to him to keep it in good nick, ready to go," says Jarrett.
Naturally reliable machinery remains a part of the Cowley's Hire Centre customer service equation too.
"There's no money tree here: we need to manage carefully what new plant we buy in, especially with the bigger equipment items," concludes Jarrett.
"We invest in certain gear because we want it to go the distance for us. We know the Hitachi machines will, which offers both us and the companies hiring them great peace of mind."
For the latest news and reviews, subscribe to Deals On Wheels magazine here. 
Keep up to date in the industry by signing up to Deals on Wheels' free newsletter or liking us on Facebook.