Business profile: Wedgelock Equipment Ltd
---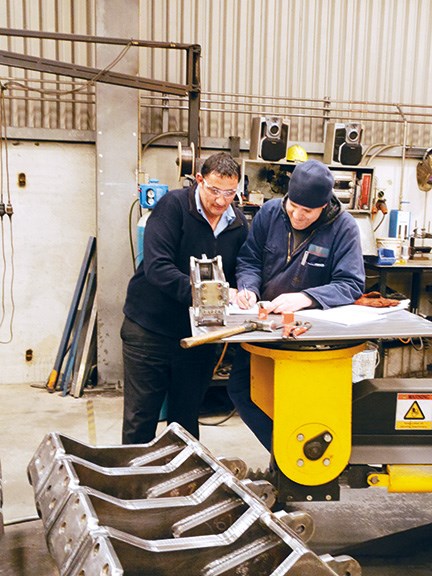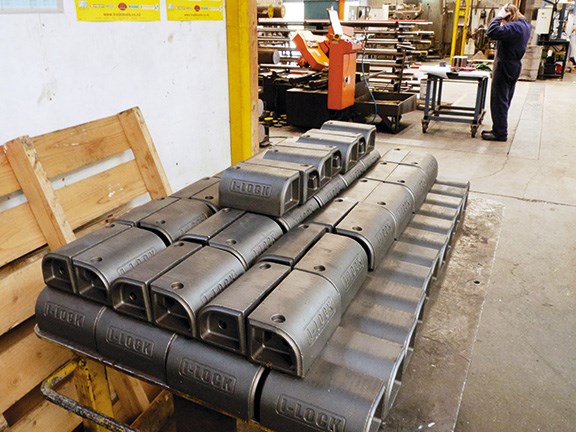 Cast steel components for the I-Lock quick coupler.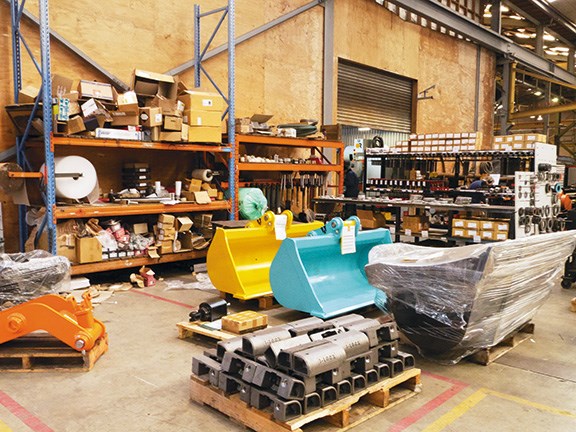 Buckets sit ready for shipment.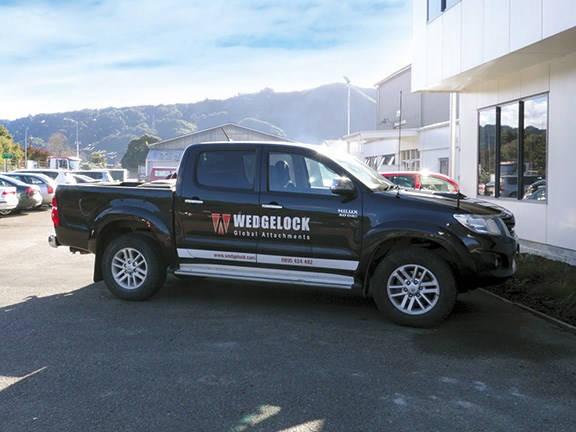 The Wedgelock facility based in the green valley of Upper Hutt.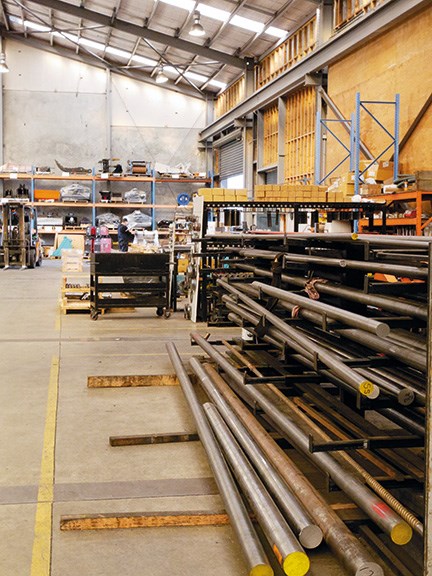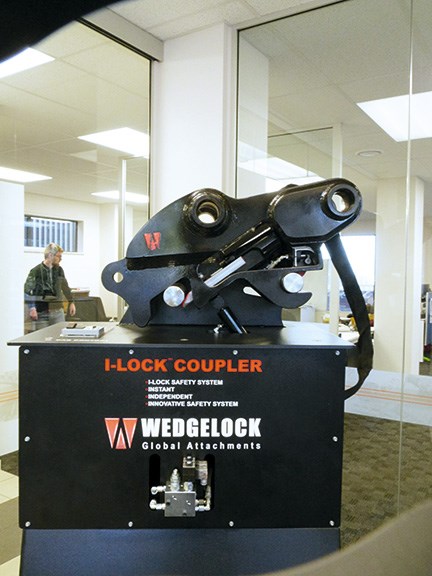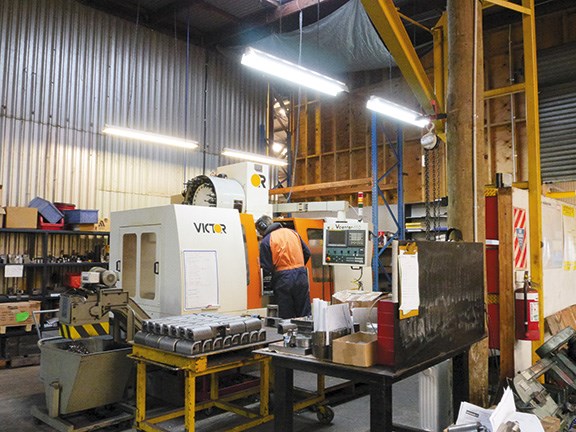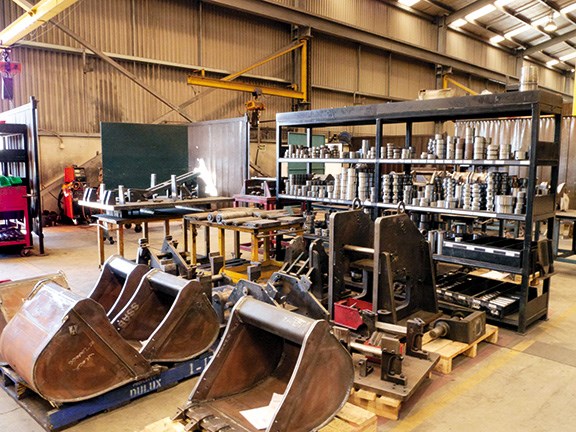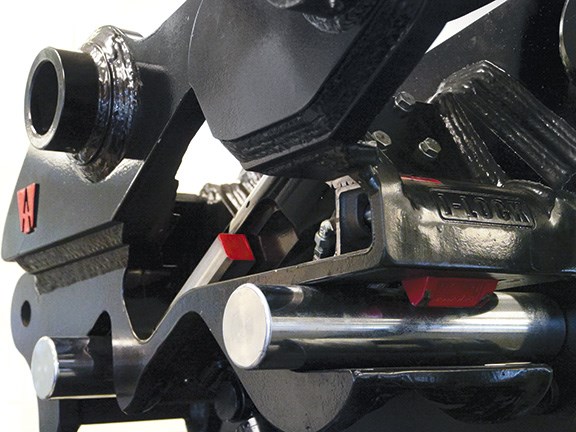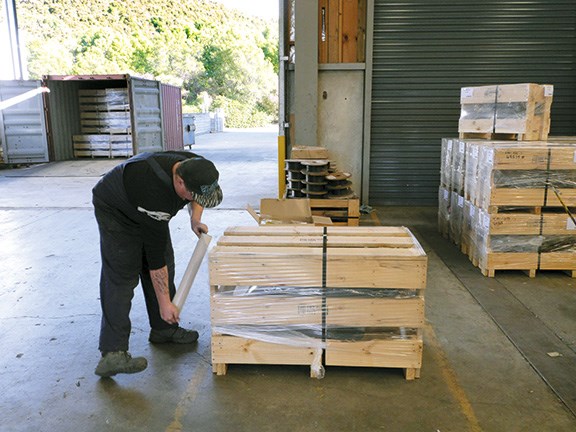 At the end of the line, equipment is packaged ready for shipping.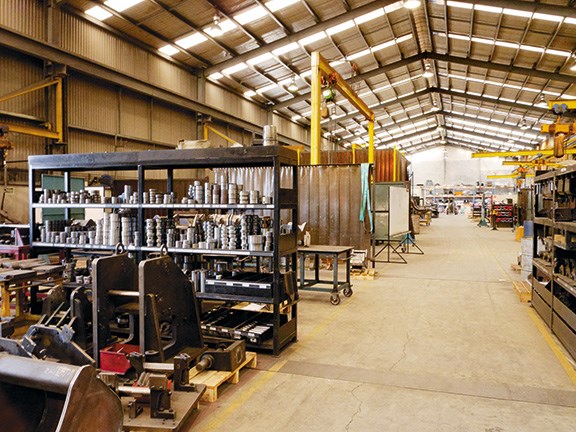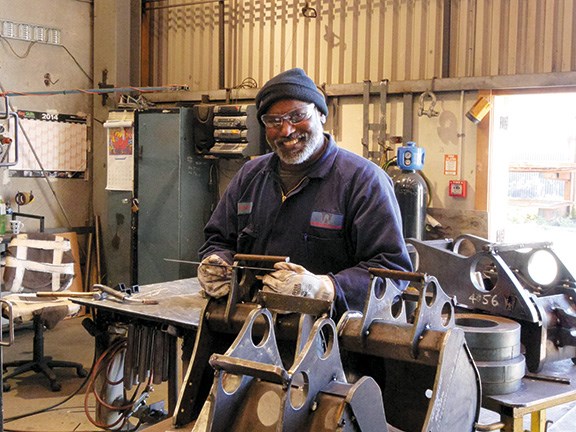 Duray Ramasamy takes care of welding the small buckets.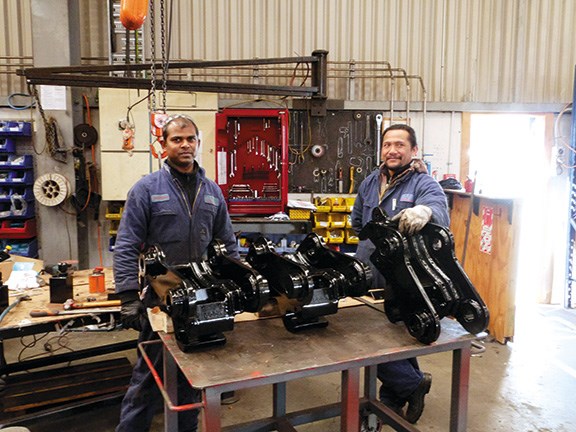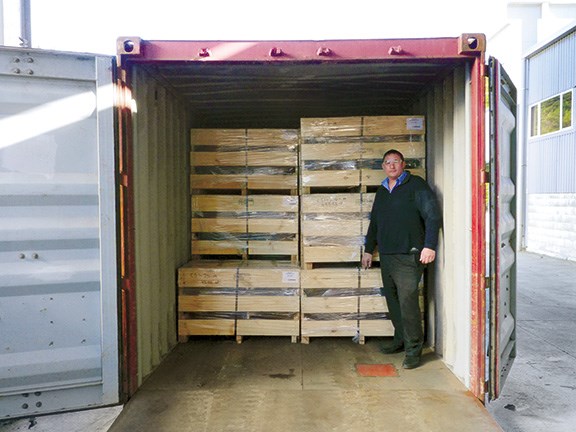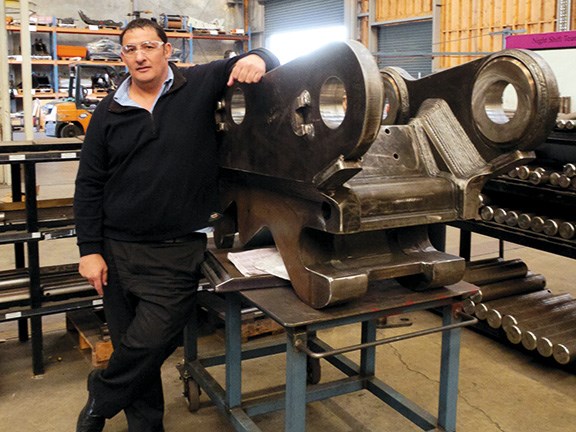 CEO Matt Calvert with a Komatsu PC750 quick coupler.

Inside a massive warehouse, in a tiny corner of the world, a Kiwi company is creating excavator attachments that are changing the face of the industry worldwide.
Wedgelock Equipment Ltd is nestled in an industrial area in the Wellington region, the backdrop of bush-covered hills perhaps casting a misleading calm over the area. Turn left into the property and pass through a series of doors and you'll find yourself in the company's huge factory, where both the noise and production levels are at a maximum.
This Kiwi family-owned-and-operated business is celebrating its 20th anniversary this year and is throwing all that experience into an innovative product to be released in 2015.
Wedgelock specialises in quick coupler technology for excavators and was there when the market called for a rethink.
"In 2006, after a spate of accidents overseas where quick couplers were dropping attachments, we came up with the patented I-Lock coupler," says Matt Calvert, CEO and managing director of Wedgelock. "This was a world-first in safety development as it eliminates the possibility of dropping a bucket when locking and unlocking the work-tool."
The I-Lock is now exported around the world, while keeping some manufacture here in New Zealand. License and sub-contract agreements exist in several countries overseas.
The Calverts started their business in 1994, with just Graham (father), David and Matthew (sons), and one other staff member.
"We began exporting and licensing arrangements offshore soon after — Australia in 1998, the US in 1999, and the UK and Europe in 2000," says Matt. "We have arrangements with five manufacturing locations globally now and trusted customers all over the world."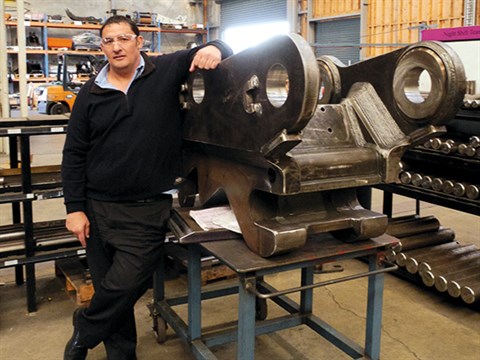 "Quick couplers are a productivity tool and allow an operator to use the right tool at the right time. With I-Lock Quick Coupler, you know you're working safely, and further developments will see a new product release next year, with even more safety features, further increasing that level of assurance.
"We're manufacturing and designing quick coupler technology for several large OEMs in the construction industry globally.
"The landscape is changing internationally for safety, with standards being rewritten."
Wedgelock places a lot of emphasis on research and development to constantly stay ahead of competitors, with a team of up to ten engineers working on product development and technology for both the local market and offshore.
"New Zealand is the perfect testing ground and market for validating new technology and tools. We test everything in the local market before it heads overseas," says Matt. "We enjoy a high level of trust and collaboration with our customers."
Wedgelock is now one of the leading designers and manufacturers of quick couplers worldwide. Matt says this level of success was a goal him, his brother, and his father set when starting out and they've worked hard to achieve it.
In 2006, due to company growth, the Wellington-based warehouse doubled in size and now, walking through the 4000sqm is pretty impressive.
Starting from one end, the workshop bays run in a process line. Steel pieces are tacked into shape, moved into a welding bay, machined, assembled, tested and finally packed and shipped at the far end of the warehouse from where it all began.
Wedgelock attachments range in size to fit machines weighing 1.5 tonnes to 125 tonnes. While you can probably see anything and everything you'd ever need under this roof, the majority of production volume is quick couplers.
Over the past 20 years, Wedgelock has forged a successful global brand by meeting a market need with innovative developments. With the highly-anticipated new technology Quick Coupler on the horizon, the spotlight is firmly focused on this bush-covered corner of the world.
For the latest news and reviews, subscribe to Deals On Wheels magazine here.
Keep up to date in the industry by signing up to Deals on Wheels' free newsletter or liking us on Facebook.