Profile: IHI Series Excavators
---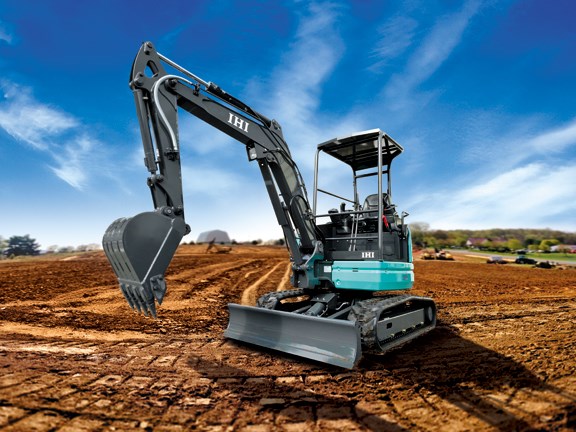 IHI introduces new excavator range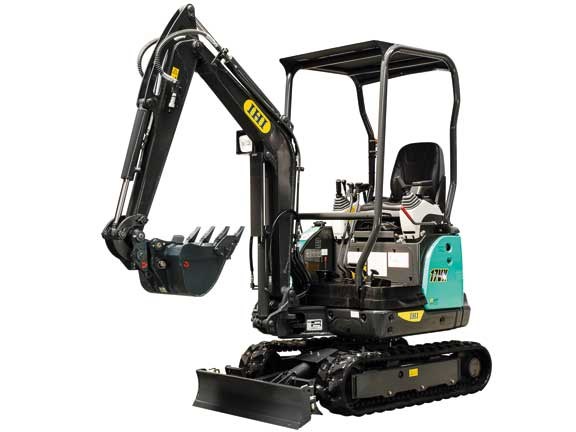 It has been a while since IHI released a new model range, but new distributor Youngman Richardson Co Ltd has no doubt that the latest IHI V4 and VX Series excavators will prove a hit with both existing customers and those contractors who have long had aspirations to own one
IHI has a proud history in the New Zealand market and is considered by many as a leader in the 0.7- to eight-tonne range, says Youngman Richardson Co Ltd's sales and marketing director Ed Richardson. In fact, it almost has a cult-like following among operators whose experience working with IHI's machines on worksites is priceless, he says. For them, reliability and ease of operation is what sets IHI excavators apart.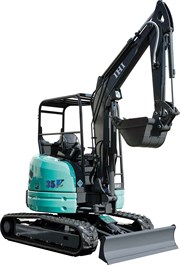 IHI's new V4 and VX Series excavator ranges have something for everyone. The product concepts are firmly focused on offering better performance with simple structure and are designed with operator comfort and productivity firmly in mind. Add to that the design unification of models, the operational advancements, and the maintenance and cost savings, and you have excavators that are truly exceptional, says Richardson.

"We are thrilled to be able to introduce two new model ranges at such an early stage of our relationship with IHI. Judging by the initial feedback and interest in the market, it appears the V4 and VX Series have already made an impact," he says.
Operator safety and comfort

"Operator safety and comfort is at the forefront of the new IHI V4 and VX Series models," says Richardson.
The FOPS/ROPS compliant four-post cabins and canopies are just the start of the extensive safety packages.
"For the operator, driving the new IHI V4 and VX Series offers a feeling of security. Enlarged cabin spaces and around 20-percent more legroom make these excavators truly spacious. Add in full suspension seats, reduced vibration, and greater visibility, and you have cabins that are light-years ahead."
Ease, stability, and power
The cabins are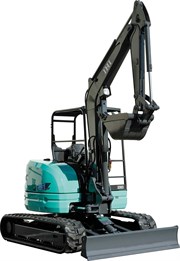 designed for easy operation. Joystick controls and an easy check monitor, along with all the other functions, are centred beside the joysticks for driver convenience, says Richardson. "Simple and powerful, the
IHI V4 and VX Series are driven by a three-pump hydraulic system within the robustly-designed body, that is coupled to a long arm for extended digging and higher dumping."
These IHI V4 and VX excavators are designed for high workability, resulting in quick response and short cycle times. The combinations of hydraulic controls, high-spec engines, and energy-saving functions are also responsible for achieving reductions in fuel consumption of up to 20 percent over the previous models.
Design feature unification
A big thing with the V4 and VX Series excavators is the design unification throughout all models associated with the new ranges. This covers all areas but is most noticeable when it comes to parts interchangeability and commonality. The unification has also been applied to the component layouts, exterior appearances, cabins, and canopies. This all makes the new V4 and VX Series much easier to maintain and provides greater cost savings by reducing downtime and increasing the machines' productivity, says Richardson.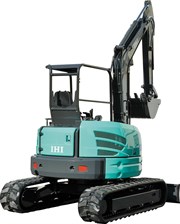 Component unification in particular makes regular service checks easy, which especially benefits those construction and hire companies with multiple machines.
With a growing number of IHI spare parts for the new and existing models already in stock, Youngman Richardson is well equipped to provide strong customer support, says Richardson. "As well as building a significant spare parts holding for the new equipment, we are also encouraged by the weekly orders from IHI that are allowing us to supply customers across the country immediately," he says.
"The company also has a reputation for being able to get its parts and accessories to its customers
quickly and we are confident this will add to the experience of being an IHI owner."
For more information contact Youngman Richardson Co Ltd on
(09) 443 2436 or (03) 341 6923
Keep up to date in the industry by signing up to Deals on Wheels' free newsletter or liking us on Facebook.