Business profile: Ravensdown
---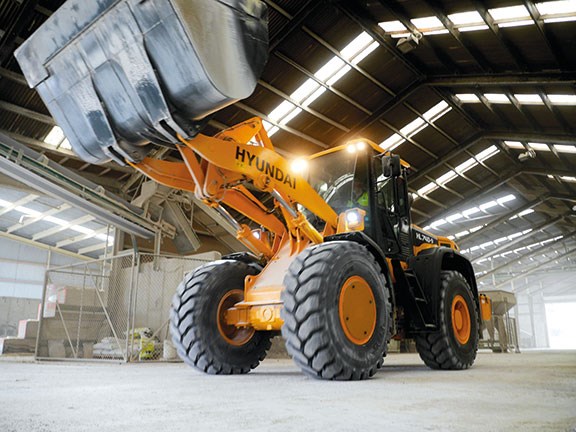 The mid-size HL740-9 works well in the confined spaces of a standard fertiliser store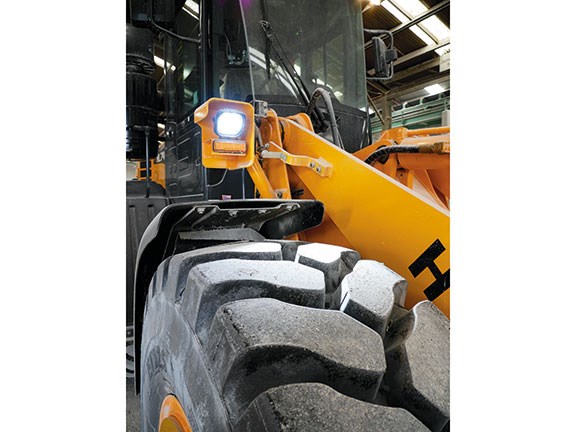 The working environment can quickly turn murky when loading trucks. The HL740-9's spot lights come in handy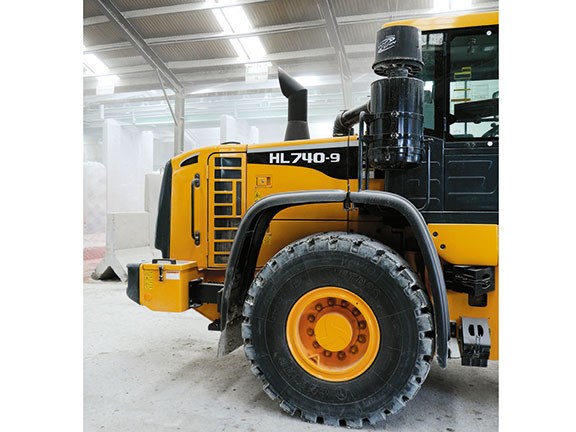 Ashburton's 'dash 9' is one of a number to have recently joined Ravensdown's national loader fleet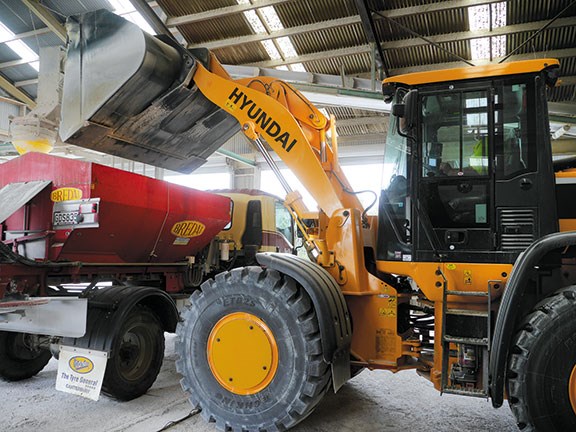 This loader features a narrower-than-standard bucket, which makes loading smaller trucks easy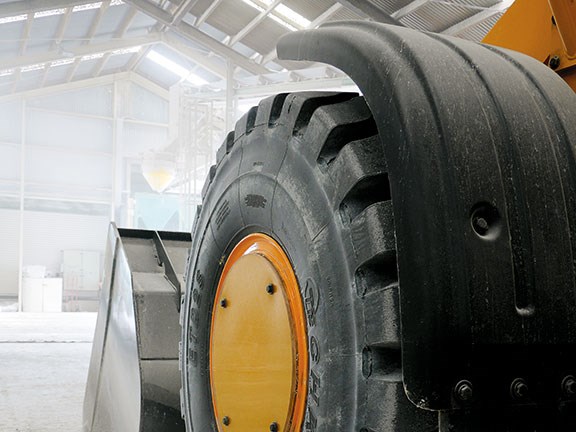 The Ravensdown spec includes hub covers for front wheels, ensuring product doesn't get tracked through the store

Improved machines with a specialised industry specification and comprehensive back-up support in some of the harder-to-reach corners of New Zealand have seen an incremental change to Ravensdown's loader fleet over the last 12 months.
Working environments don't come much harsher for hydraulic equipment than within a fertiliser store, where dust and other matter can work its way into gear and corrode paint surfaces faster than you can clock up decent operational hours.
In here, where loaders rarely see the light of day, toiling away in the loading of bulk transporters and spreader trucks, owners and operators need to know the machine is up to it.
For fertiliser producer and distributor Ravensdown, the recent addition of several new Hyundai 'dash 9' loaders to its extensive national fleet signals a turn-around not only in its own procurement policy, but in Hyundai distributor Porter Group's ability to provide the right machine for the job.
The addition of robust and reliable Hyundai HL740-9 wheel loaders to Ravensdown plants in Feilding, Woodlands, Stratford and Ashburton, as well as an HL740TM-9 at the Methven store and Whanganui's new HL757XTD-9 make up just a handful of machines in a New Zealand-wide fleet that numbers between 80 and 100, but collectively they represent something of a sea change.
"We actually first looked at Hyundai loaders about five years ago, but we ended up moving away from them again," Ravensdown's general manager of operations Kevin Gettins tells me on the phone from his Napier base. "At that time they weren't spec'd for our industry and as a result we had some reliability issues."
"Fast forward to today though and it's a different story. I have to hand it to [business development manager] Matthew White and the team at Porter Group, because for a start they really stood behind their gear and wouldn't take 'no' for an answer, and they proved true to their word — the way the latest Hyundai loaders are now spec'd is a big step up."
As Gettins tells me though, simply running an index finger down the spec sheet and agreeing it all looked good on paper wasn't enough. Porter Group also did a lot of learning and listening to ensure it provided Ravensdown with the sort of machines that will last the distance.
"Porters really took a lot on board in making sure the Hyundai gear was better equipped to cope with the harsh environment of a fert store. They went so far as to provide some test loaders for a couple of sites and then paid a lot of attention to operator feedback.
"Obviously they covered off big improvements like protection for electronics and surfaces with the likes of Denso tape and lanolin coatings — basic stuff that really extends the life of a machine. But they paid attention to the smaller stuff too, such as in-cab lighting systems so the driver can read paperwork in what can sometimes be a tough environment. I could tell from that they'd gone back to the drawing board and were really listening to what we needed."
A visit to Andrew Davies and his team at a Ravensdown store at the southern edge of busy Ashburton reinforces not only some of those key specification differences, but also the sort of environment Ravensdown's loaders work in.
In addition to the many standard features the mid-size HL740-9 loader based here arrives with, it also sports additions such as hub covers for the front wheels (which aid in reducing the amount of fertiliser tracked through the store after the machine has driven into the pile to load up, increasing cleanliness while reducing lost revenue) as well as a narrower than normal bucket, which helps with manoeuvrability around the store, especially within the restricted space of the fertiliser holding bays, as well as when the 'dash 9' is loading up narrow bathtub trailer units and smaller two-axle spreader trucks.
Those in-cab lights and bright LED spots up front — along with the standard reversing camera — all come in mighty handy too. It only takes one small spreader truck to arrive to be loaded for me to see for myself just how dusty and murky the operating environment can become in mere minutes.
"From a health and safety point of view, we were very focused on ensuring the machines had good visibility from the operator's cab, reversing cameras and beacons, as well as flashing lights — all key components to ensuring a safe working environment in our stores," says Gettins.
And despite a strict on-site cleaning and maintenance program designed to keep the 'dash 9' in as good nick as possible, every surface ends up coated with potentially corrosive matter over the course of the working day. Those extra protective measures certainly seem worth their weight in superphosphate.
For Gettins, the other part of the equation as equally important as a good, reliable machine, though, is the back-up support. He sees this aspect of the wider Porter Group network's capabilities as a vital component in a sound on-going relationship.
"One of the challenges for us is that we have a very large distribution network and a large portion of Ravensdown centres are in locations away from main urban areas. This means that, from a servicing point-of-view, if we have an issue we need to know a tech can be out on site as soon as possible.
"Not only does Porter Group's nationwide coverage ensure this support, but it also has a great hand-over program in place, so the guys at our market stores — that is, provincial stores where we've placed Hyundai loaders — get to grips with all aspects of the machine quickly and have the confidence to get on with the job."
What's more, Gettins tells me Porters will even supply a loader from its large rental fleet to plug a hole in the network if a Ravensdown-owned machine needs servicing over and above the standard regime. These aspects, it seems, are far more important to a busy national operation than mere purchase costs.
"To be honest, the actual price of the machine is probably about the third or fourth point down the list for me," says Gettins. "Sure you want to know you're getting a good machine for a good price, but when all's said and done, reliability and servicing are paramount.
"Thanks to the hard work of Matthew White and the Porter Group team — as well as the improved engineering of Hyundai's latest gear — we feel very confident that those two aspects are well covered."
For the latest reviews, subscribe to our Deals On Wheels magazine here.
Keep up to date in the industry by signing up to Deals on Wheels' free newsletter or liking us on Facebook.