Profile: BS Engineering
---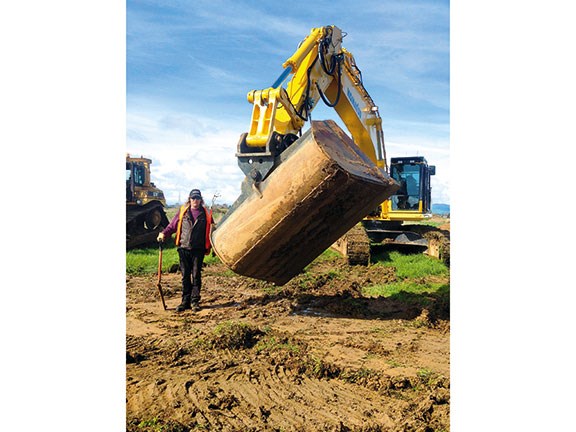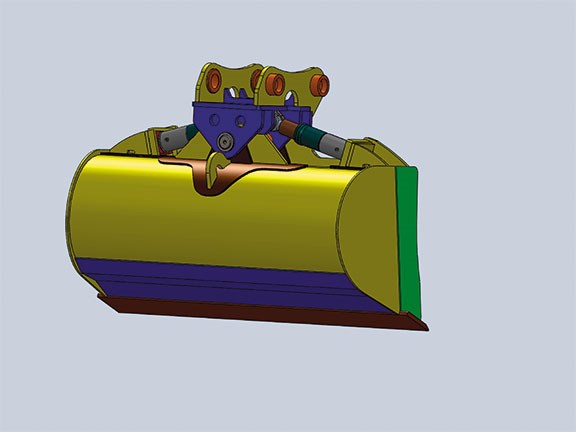 The design eliminates the need for wear strips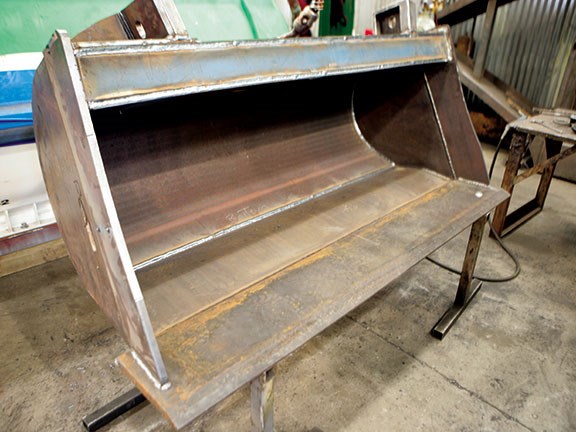 Buckets feature a self-sharpening cutting edge

Letters of endorsement from satisfied customers have started to arrive at BS Engineering Ltd, following the recent introduction of a new design in tilt-weed buckets.
Just when you think not much more can be designed into these types of buckets, along comes industry design and engineering veteran, Bruce Short and raises the stakes once more.
Available in sizes to suit one- to 45-tonne (plus) machines and built to customers requirements, Short says these "cost effective" buckets feature a steel floor that is up to five times the strength of the mild steel normally used for weed buckets. Designed to eliminate the need for wear strips, it is said the weight of the new design can be up to 10 percent less than models of similar size. A self-sharpening cutting edge ensures that in operation, the bucket always cuts true.
Safety is another important design factor and the buckets are made to sit flat on the ground, which eliminates roll-back when detached from the machine.
The all-important twin-ram tilt mechanism has features that are incorporated to provide extra strength, less damage to components, and reduce R&M costs. Taking a leaf from the mining industry, bucket connections use spherical bearings (bore bushes), which enable perfect alignment, thereby reducing pin wear.
Importantly, as bore bushes are used, an operator can easily recondition a bucket by replacing worn bushes with new ones. This negates the need for any line-boring and means that any mechanically-minded person can now easily take care of this once-upon-a-time fairly expensive job. This system also equates to less downtime.
By using two hydraulic tilt rams, rattle is reduced as there is always opposing pressure being exerted on the bucket. The hydraulic ram spears have a big reputation, being manufactured from induction hardened chrome bar, and Short says these "should last twice as long" as other companies' models. One customer writes that their machines have done a combined 200,000 hours without any ram leakage, or need to have a gland seal replaced.
Damage to rams can occur when they are connected too close to the bucket, as small rocks and debris can accumulate under the spear, ultimately bending them out of alignment. BS Engineering takes this problem into account and potential damage is greatly reduced with its simple but effective design.
Lastly, the new design of the bucket takes into account damp material sticking inside the bucket and is shaped to help reduce hold-up, thereby providing increased job productivity.
One operator has written, "… we can confidently report that your new bucket design works and that we are pleased to have made the right choice." Their confidence is such that the letter continues on with an order for a further three buckets for 20-tonne excavators.
Surely with testimonials like this, BS Engineering Ltd is onto a winning product.
For more information contact (09) 262 0246 or email bruce@bseng.co.nz.
For the latest reviews, subscribe to our Deals On Wheels magazine here.
Keep up to date in the industry by signing up to Deals on Wheels' free newsletter or liking us on Facebook.