Vermeer V1200 vacuum excavator
---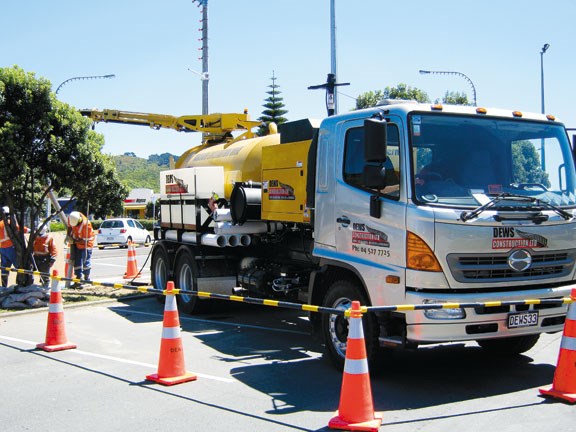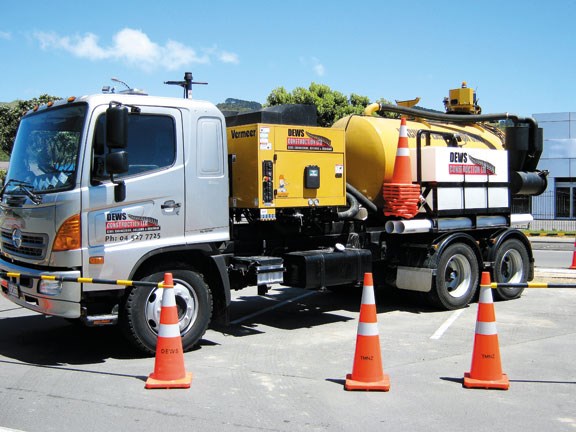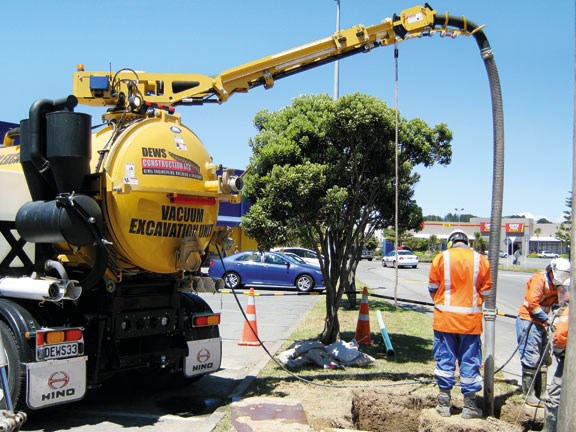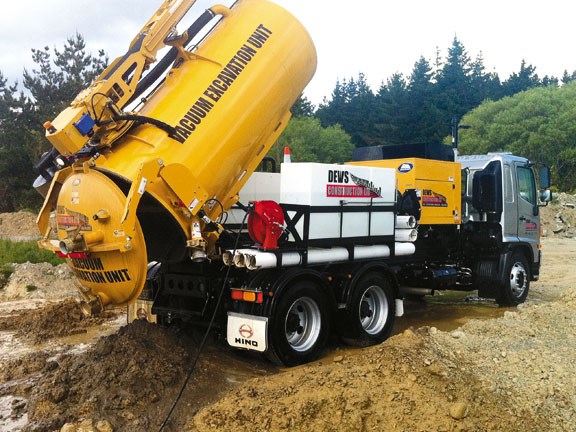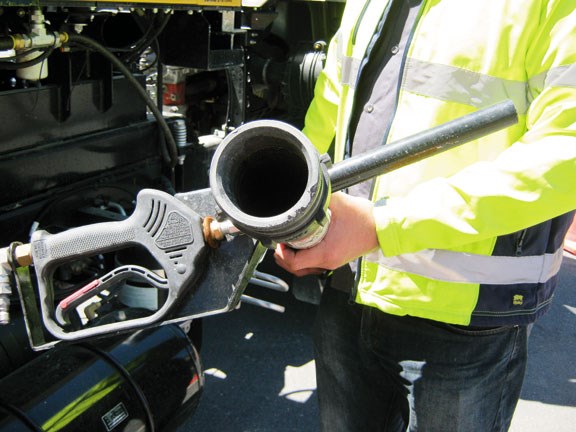 As two frayed ends of what used to be a fully-functional underground cable droop over your excavator bucket, you wonder why you even got out of bed this morning. While the tears build in the corners of your eyes (well, maybe not quite tears) you're wondering who to blame. But maybe the digger just wasn't the right tool for the job. Don't worry! Vermeer has what you need so read on my fellow utility destroyers…
Vacuum excavation units work by dislodging the soil with either pressurised air or water from a probe while the large vacuum unit sucks it up into a holding tank, much like the household vacuum cleaner. Though while your trusty hoover chokes to death on a ping pong ball this unit could probably suck-start a Harley. Vermeer offers a range of sizes to fit utes through to large truck-mounted units and also skid-mounted vacuums.
Dews Construction is a multi-civil company operating in the Wellington area, with over 25-years of experience in road maintenance and construction. It holds a long-term construction and maintenance contract with the Upper Hutt City council and also contracts to Downers, installing ducting for ultra-fast broadband. Dews carries out a wide range of civil works and currently employs over 45 staff. It operates a fleet of very versatile and adaptable equipment.
Recently added to the fleet was a new Vermeer V1200 from AB Equipment, fitted on a Hino 6x4 truck, and another unit has been ordered, although this will be skid-mounted. The V1200 is powered by a 73hp Kubota diesel engine and has a 4500-litre (1200-gallon) holding tank. A handheld remote controls the vacuum and boom functions, while slewing is done manually via a rope for easier operation, but it is fitted with an hydraulic lock. The rope slew allows the person directing the sucker hose to easily move the position of the nozzle around in the hole with two hands, instead of fumbling with buttons every time a movement is needed. The boom is hydraulically-lifted and is telescopic to give better reach, while additional hoses can be added if need be.
When I visited Dews site they were using the vacuum excavator to locate underground services. A handheld probe is used with water pressurised up to 206-bar (3000psi) to dislodge the soil around the services before being sucked into the large holding tank. Risk of damage is minimal, making this usually very labour-intensive job much easier. A range of different heads can also be fitted to the probe and vacuum hose to allow greater versatility.
The unit is well laid out with all the accessories located in easy to reach places, such as the additional hoses that are stored under the water tanks to provide UV protection and a flat bed to extend hose life.
The holding tank is hydraulically tipped by two rams and the rear door is opened by another two rams with a 'cam over' locking system that holds the door shut by pressing in the centre of the door, applying equal pressure around the whole seal. This unique design also fully opens the door for ease of tipping while in-tank wash down nozzles assist with the dumping process. When the tank is full, an electronic float switch shuts down the engine and a secondary mechanical float in the tank automatically stops the pump when activated. The vacuum pump can be reversed to allow the liquids in the tank to be discharged without having to open the rear door or to dislodge a blockage in the pipes. The pump is protected by a three-stage cyclonic filtration system that filters down to two-microns providing sufficient protection for the blower.
Dave Dews of Dews Construction says, "We have purchased directional drills and vacuum excavation units through AB Equipment and found it excellent company to work with. The sales men know their products inside out and can advise on the best product for the task you are undertaking.
"We are extremely pleased to be associated with such a professional company and with its partnering approach we have no worries about product support. Nothing is too much trouble and they go that extra mile with customer care and training."
Mardi Pritchard from AB Equipment says, "The demand for Vermeer vacuum excavators has increased dramatically in the last two-years. This is due to a number of avenues, ultra-fast broadband, large utility companies insisting on hydro-excavation/non-destructive digging and also the Christchurch rebuild."
"This, in turn, has increased sales meaning we have warranted stocking a large-parts supply in New Zealand and providing further technician training for nationwide back up," he says.
"The Vermeer vac units come in sizes ranging from VSK100 (100-gallons or 380L) to VSK3000 (3000-gallons or 11,350L) and most of the units come on self-contained skids that are easily mounted to the truck chassis rails, with different build options available."
For more information contact either Dew Construction Ltd on 04 527 7725 or email dave.dews@dewsconstruction.co.nz or visit dewsconstruction.co.nz or AB Equipment on 0800 303 090 or visit abequipment.co.nz.
For the latest reviews, subscribe to our Deals On Wheels magazine here .
Keep up to date in the industry by signing up to Deals on Wheels' free newsletter or liking us on Facebook.