Doosan Moxy
---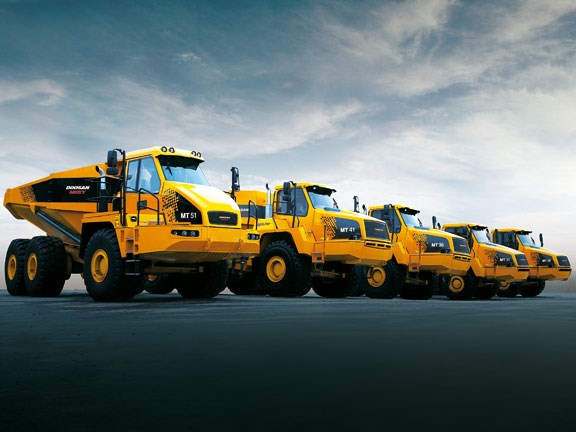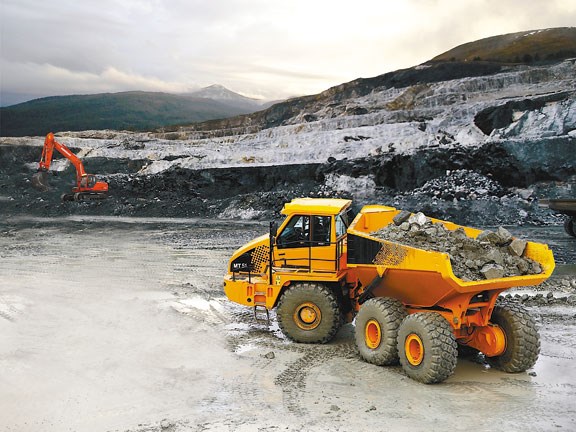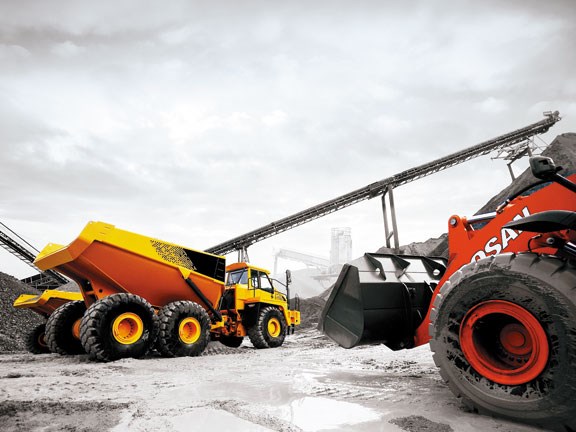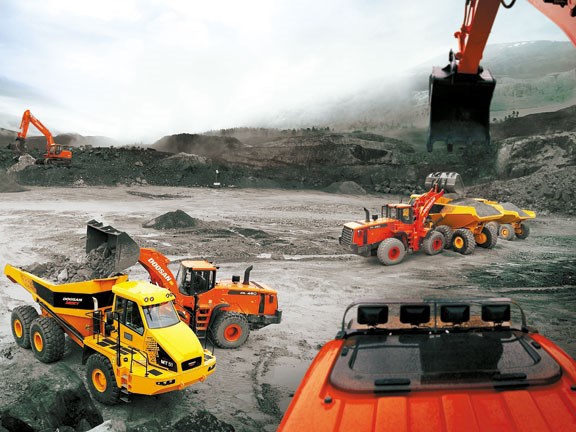 Doosan's acquisition of ADT manufacturer Moxy has expanded its product line and complements the company's goal to become a top global construction equipment supplier
The Moxy acquisition has allowed Doosan to enter into a new product line that directly benefits its current line-up of mid to large excavator and wheel loader products
Being one of the first entrants in the ADT market here, the products have a proven track record of handling New Zealand conditions
Doosan Moxy covers five ADT models from 23-tonne to 46-tonne class, which are constructed using world renowned components
Its product range consists of excavators from 1.8-tonne to 50-tonne, including development of zero and reduced tail models and also wheel loader models
In the past three years Doosan has invested heavily in after-sales infrastructure such as high parts availability, facilities and technical training
In August 2008 Doosan Infracore purchased the world-renowned Norwegian articulated dumptruck manufacturer (ADT) Moxy for €55 million.
This purchase came hot on the tail of its acquisition of Bobcat for US$4.9 billion in 2007. These acquisitions are the result of Doosan's aggressive Merger and Acquisition (M&A) strategy, which will see Doosan become a global top-three construction equipment supplier by 2012.
The Moxy acquisition has allowed Doosan to enter into a new product line that benefits its current line-up of mid to large excavator and wheel loader products.
In New Zealand, the Doosan Moxy brand has been incorporated into Doosan Construction Equipment NZ Ltd's (DCENZ) portfolio.
Theo Valk, general manager of DCENZ says, "We're extremely excited to have the Doosan Moxy products on offer. The Moxy name is synonymous in the New Zealand ADT market for performance, quality and dependability."
Valk says that as well as being one of the first entrants in the ADT market here, the products have a proven track record of handling New Zealand conditions.
Doosan Moxy covers five ADT models from 23-tonne to 46-tonne class, which are constructed using world renowned components such as Scania engines, ZF transmissions and differentials, and Rexroth hydraulics.
"We firmly believe we can offer existing and future Doosan Moxy clients a well-rounded service by offering more product lines, complementing products [excavators and wheel loaders], better after-sales capabilities, with our 18 branches nationwide, and essential parts availability.
Already DCENZ has six of the latest MT Series III technology trucks ordered from the factory, which sees Doosan Moxy offering new advances and class-leading payloads and power-to-weight ratios (loaded and unloaded).
They also have updated features including fully immersed wet brakes and the unique vessel body design, which does away with the requirement for tailgates and increases payload.
A significant parts order has also been shipped by the factory to support current and future Moxy users.
DCENZ also has a comprehensive technical factory training course for all regional service managers, and Valk says DCENZ is taking over all outstanding warranty agreements with existing Moxy userse.
DCENZ has made great strides into the New Zealand construction equipment market since it opened its doors in 2006. Its product range consists of excavators from 1.8-tonne to 50-tonne, including development of zero and reduced tail models and also wheel loader models for 1.6cbm3 to 5cbm3.
In the past three years Doosan has invested heavily in after-sales infrastructure such as high parts availability, facilities and technical training, along with high stocking of machines specified to New Zealand market standards, such as three-year warranty, factory quick hitches, double acting piping, air conditioning, etc.
With the constant addition of the latest technology to Doosan excavators such as reduced and zero tail swings with 2.7, 3.0, 3.5, six, eight and 14-tonne all being released in last 24 months, it now offers a very comprehensive line-up of excavator product.
"The market is leaning more and more towards reduced or zero tail and we have been working hard with Doosan to meet this requirement. We now have a very comprehensive range, and with the 22-tonne zero due end of the year we will have a full compliment of product in the sector," Valk adds.
Doosan's 70-tonne excavator will also be available in early 2010, which will complement the Doosan Moxy ADT.
"The purchase of Moxy alerted us to the fact we need excavators that complement the ADT product and particularly with the MT51 [50-tonne ADT] due out at the end of this year, Doosan has put its 70-tonne excavator prototype into work," Valk says.
For more information ph 0800 DOOSAN.
See a range of Moxy equipment for sale here.
Keep up to date in the industry by signing up to Deals on Wheels' free newsletter or liking us on Facebook.