Sakai GW 750-2 vibratory pneumatic tyred roller
---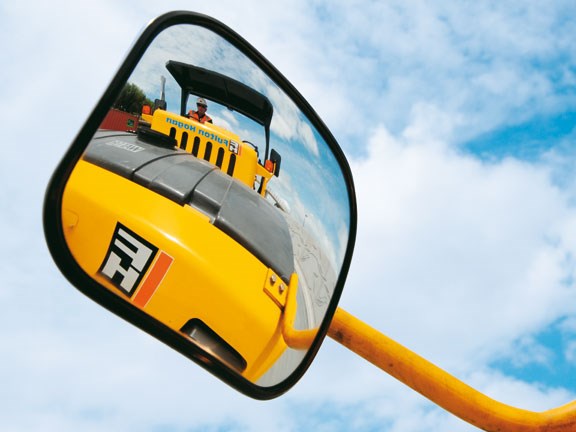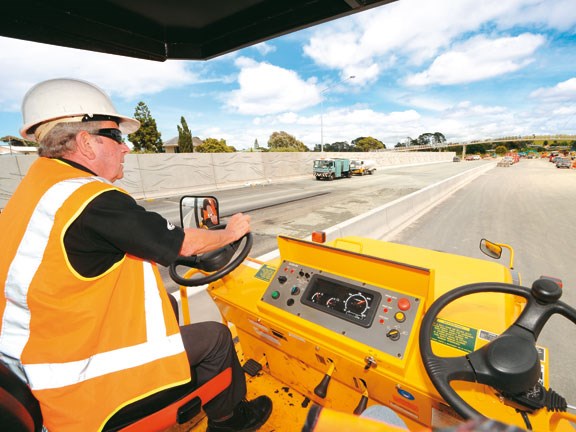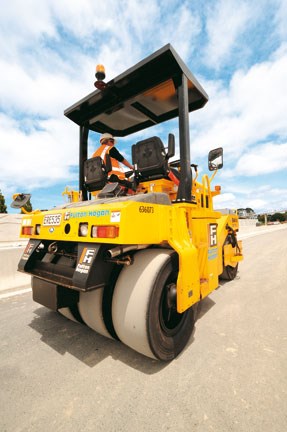 AB Equipment introduces the Sakai GW 750-2, recently purchased by Fulton Hogan Ltd, and now the third Sakai GW 750 in its fleet
Like the earlier models, it is proving to be efficient, versatile and cost effective.
The Sakai GW 750-2 is currently working on the SH20 motorway extension and according to Gordon Davenport of Fulton Hogan, is fantastic for deep lift asphalt and providing a smooth finish.
The other two Sakai GW 750 rollers in the fleet have previously been engaged in resurfacing work on Christchurch and Wellington airport runways. Both have proven to be effective in meeting the high standards of compaction demanded for airport contracts.
The performance of the GW 750 rollers, along with the high standards of workmanship and experience demanded by Fulton Hogan, has also been proven on a variety of highway and construction and maintenance contracts throughout the country.
The Sakai GW 750-2 is the "world's first and only" vibratory pneumatic tyred roller, with a base weight of 9240kg. Four variable amplitude settings give an equivalent compaction effort of a 25-tonne static PTR, which achieves the required density, high productivity for both large and small projects, and the ability to manoeuvre in tight city streets and parking lots.
With its 9240kg light weight as compared to a 25,000kg PTR, savings in transport and fuel costs are significant, benefiting the owner considerably. Also with a reduction in CO2 gases compared to a larger roller, the carbon footprint is minimised, benefiting the environment.
The all-wheel drive minimises the shoving of both "tender" and "stiff" HMA mixes regardless of which direction the roller is travelling. The centre pin articulated steering, super flat tyres give a perfect tyre overlap, achieving a smoother finish on HMA pavement (compared to conventional rounded pneumatic tyres).
This also gives a dynamic kneading action when combined with the vibratory effect, thus compacting and creating better bonding between the new and old overlay and eliminating the bridging effect that normally occurs with steel drum rollers. It also helps to produce tight longitudinal joints, and gives uniform compaction throughout thick HMA pavement layers to seal the surface of roller compacted concrete pavement.
The Sakai GW 750-2 has high safety standards, with excellent vision from either seat. Hydrostatic, primary and emergency braking systems and a safe starting procedure are supplied together with a standard ROPS frame.
Serviceability is excellent, with easy access from ground level to most compartments, aiding and benefiting the operator and service technicians while in use.
Sakai Manufacturing has over 100 years experience in the design and manufacture of compaction equipment, with distribution through a worldwide network of dealerships including Australia, Asia, the USA, Europe and Eastern countries.
Its products have always had a great reputation and, with the addition of the Sakai GW 750-2 pneumatic tyred roller to its stable of road manufacturing machines, its high volume of sales is set to continue.

For further information contact an AB Equipment branch or ph 0800 30 30 90.
Keep up to date in the industry by signing up to Deals on Wheels' free newsletter or liking us on Facebook.