Monsters of machinery
---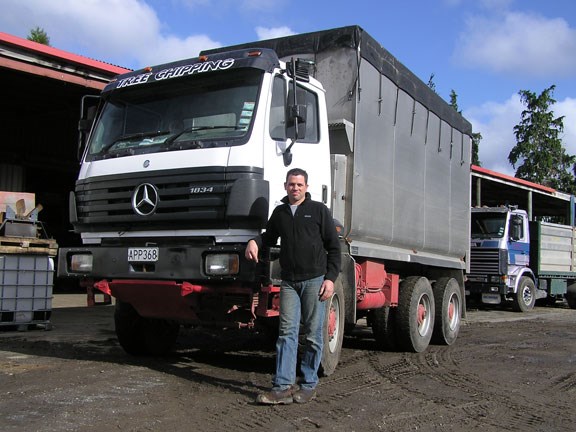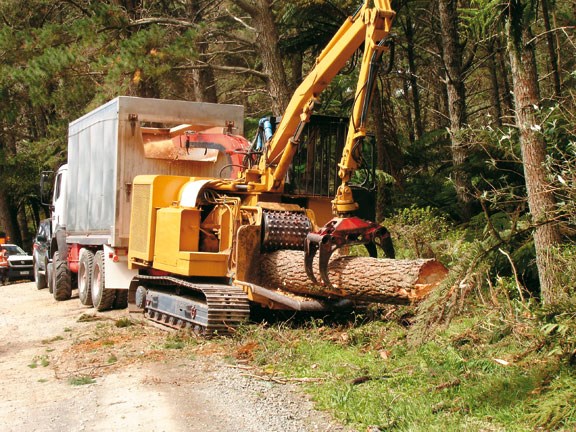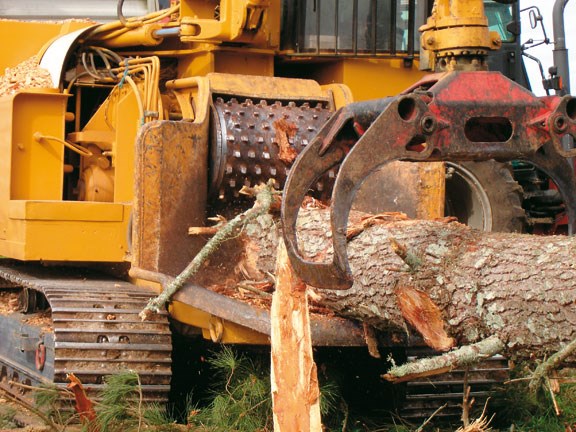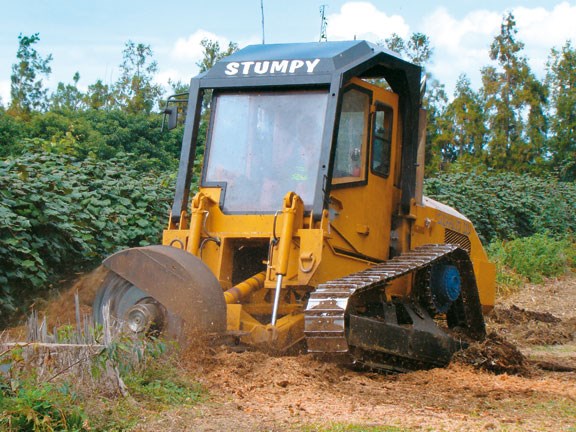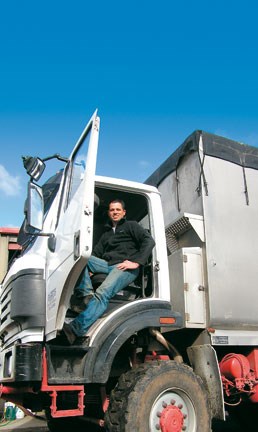 Innovation and perserverance play a large part in giving life to Glen Stewart's big ideas. We take a look at some of the resulting creations.
Good things come in big packages for Katikati contractor/engineer Glen Stewart.
An engineering apprenticeship in Waihi led to his first job tending the towns' giant mine machines.   Constructing defence equipment for the U.S Navy and Australian Air-force was his next big challenge, followed by a two-year stint in England where, among other things, he built giant gear boxes up to 50,000hp for Rolls Royce Industrial Power. 
Returning to his hometown around six years ago, he couldn't help but notice the diminutive size of the wood chipper his father David, an agricultural contractor, had mounted on the back of his tractor.
He decided to build something bigger.
Big on ideas but short on capital, Stewart sourced machines up for tender from insurance companies, wrecked them and sold the parts to finance his project. Using a mixture of new and second-hand components, he pieced together the general mechanical driveline before fabricating everything else to fit.
It was a task easier done than said for the innovative 33-year-old, whose main plan was the one drawn in his head.
"I had a bit of an idea of how it [wood chipper] went, worked a few things out, and then ran with it," he says. 
Around 18 months later, an 18-tonne, 400 horse power, self-propelled, self-feeding wood chipper, capable of consuming a 700mm diameter pine tree in one easy gulp, emerged, Frankenstein like, from the operating table in his father's workshop. All Terrain Chipping Ltd was born.
Like most newborns the new machine was hungry. Luckily, there was no shortage of food for it to eat. Coaxed along by operator Gary Russell, the enormous chipper steadily munched its way through unwanted orchard shelterbelts, farm trees and foliage in the way of road-widening projects, with Stewart ironing out teething problems along the way.
"Ever since I built it I've made constant improvements, but now I don't have to do anything to it, just the normal maintenance," he says. "A big thing is keeping it as efficient as possible – for yourself and your clients, so you can get a good job done at a reasonable price."
Of course a contraption that feasts on forests also produces a mountain of wood chip. To this end, Stewart has converted two Mercedes single-drive trucks into roaring, six-wheel-drive beasts capable of hauling 20 cubic metres of chip through terrain that would leave most normal trucks quivering in their tyre tread.
And while he says his farming clients often solve two problems with one contractor: getting rid of unwanted trees and saving on nasty cartage costs by keeping the wood-chip for animal bedding and/or stand-off pads; kiwifruit orchardists have no use for the product. In this instance Stewart gives them a credit and on-sells the wood-chip to avocado growers who make good use of it around the bases of their trees.   
And if the big chipper's appetite hasn't waned, keeping three of five full-time staff busy feeding it on problem trees from Auckland through to Hamilton, Taupo and the eastern Bay of Plenty, neither has its creator's enthusiasm for building big machines.
Around two years ago, with the help of workshop staff, engineer Darrin Walton and Stewart's brother Greg, Stewart completed work on a 380hp tracked stump grinder. Capable of climbing quite steep terrain, this robust machine has its own unique method of stomping out unwanted stumps.  
Rather than slicing down from the top like most others in the field, the cutter wheel on Stewart's machine charges in at 600rpm and rips at the fibre from the side. This creates a post-peel type of product that breaks down into the ground faster than ordinary chip.
This addition to the All Terrain machine-team has meant jobs are completed to a better standard and Stewart can subcontract to other companies involved in roading and subdivision, or arborists, who might not want their capital tied up in machines.  
And his big plans don't shrink there. Currently on the workshop operating table is a 16-tonne, 425hp mulcher, which he predicts will be ready in around two months. Designed to deal with smaller branches and awkward shaped trees unpalatable to the wood-chipper, the direct-drive mulcher loses no efficiency or power through hydraulics.   
Local avocado orchards, where every second tree is typically taken out after eight or nine years, also provided inspiration for the mulcher, although ultimately its uses will be far more widespread. With a cutter head that can be lifted two metres in the air, the versatile machine can chop a small tree, push it over and mulch it up without disturbing close neighbours. 
Getting things working just right is an ongoing process for Stewart, who says the key to his success is perseverance.  
"If you see something that's good behind your ideas, you've got to stick with them until the end. You can't afford to get frustrated," he advises, "it [bringing your ideas to fruition] takes patience and a commitment to following through."
As for what he'll dream up next? That's anybody's guess, although one thing's for certain: it'll be big. 
Keep up to date in the industry by signing up to Deals on Wheels' free newsletter or liking us on Facebook.