Loads more ability with Hyundai
---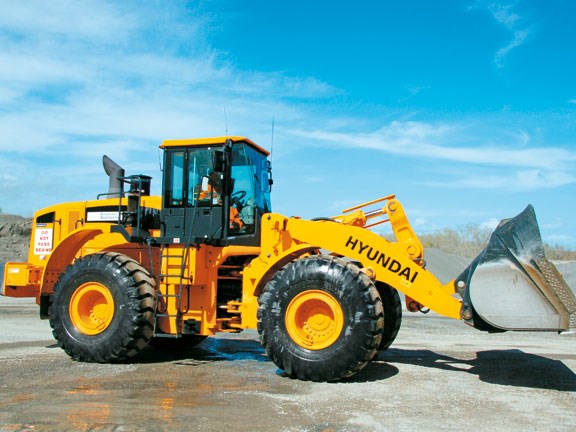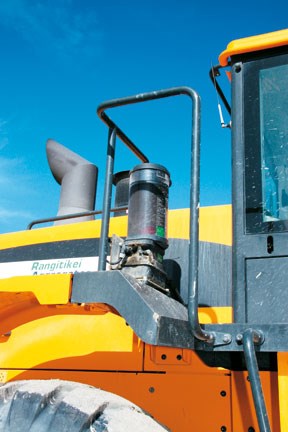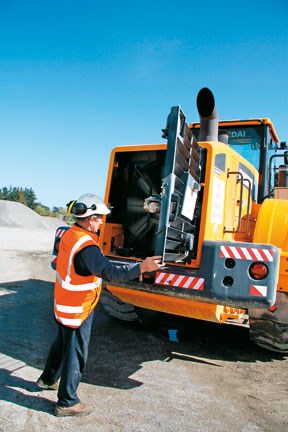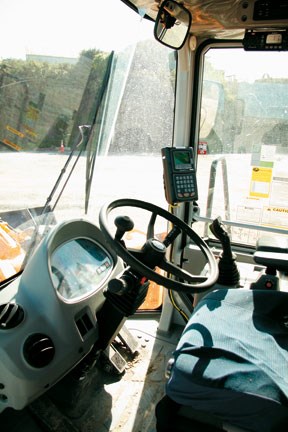 Recently, Rangitikei Aggregates bought two new wheel loaders: HL770-7A and HL780-7A from Porter Group
Keeping a new reliable fleet of equipment is central to the operation of Rangitikei Aggregates in Marton, in the central North Island.
Hyundai describes its wheel loaders as 'rugged, productive, lean-and-mean lifting machines with a large front windscreen and a spacious cab that is especially crafted to ensure high operator comfort and visibility'.
Company manager Reg Mason explains the reasons why these particular machines were chosen.
"Our business relies on wheel loaders to load our product and carry out rehandling activities within our sites. We currently have five wheel loaders employed at our three operations. We chose Hyundai because we felt it represented the best value for money. To decide which loader to purchase, we worked through a process of evaluation and quotation on the respective machines of a similar size. Coupled with our past experience, we decided Hyundai offered the best overall package. This included extensive after sales service and backup service.
"From the base loader, we selected some additional features to meet the special needs of Rangitikei Aggregates."
Automatic lubricating system
With grease lubrication, bearings need a little lubricant frequently rather than a lot of lubricant infrequently. The auto greasing system means the loader doesn't need to be greased during day; the main reservoir of grease can be refilled at the same time as it is being refuelled. This increases work productivity, as the operator isn't stopping to grease the machine (also reducing a safety hazard) and has the additional benefit of prolonging the life of bearing surfaces.
Radar alert
For safety purposes, most loaders have a device that emits a bleeping noise to give warning to obstacles behind as there are blind spots not covered by mirrors. The system Rangitikei Aggregates had fitted to the HL770-7A and HL780-7A is more advanced than this and detects obstacles via the radar behind the machine, giving a warning to the operator in the cab to take action.
"Safety in our industry is paramount. This device really improves reversing safety onsite as it's a proactive rather than passive system," Mason explains.
Weighing device
A new Loadrite trade-approved, onboard weighing system has been fitted that weighs each bucket of product loaded.
"Accurate weighing is part of our focus on customer service, as we want to load out our products quickly and accurately reducing the turnaround time for trucks using our sites," Mason says.
Response from the loader operators at RAL has been positive as well.
"Our drivers feel the balance between the power and weight of the machine is far better than a similar brand. We also notice increased productivity and less operator fatigue.
"We have a planned life for loaders at RAL, which is approximately five to six years or 15-18,000 hours, at which point they'll be replaced. So what we're looking for is a competitively priced machine that will last that period of time but has a good degree of service and backup behind it. Hyundai certainly came out in front when you put all the elements together," Mason explains.
Rangitikei Aggregates is a joint venture company that was established in 2002 by three shareholding companies: Winstone Aggregates, Fulton Hogan and HW Richardson, bringing their respective holdings in the area to form one consolidated company. The business is largely based on the supply of high quality aggregates; large volumes of concrete aggregates to all the major concrete plants from Palmerston North to New Plymouth, roading aggregates, sealing chip, plus a range of decorative aggregates for ground cover and drainage purposes.
"With recent changes in the economy, volumes of roading aggregate have declined locally but we've had a commensurate increase in concrete aggregate sales.
"We also have attached to the business a mobile crushing division that works in the region to crush rock and river gravels for external customers and also for our internal needs.
"In a recent project we recently crushed 4500m3 of concrete as part of a major project at the local RNZAF base at Ohakea. There are two permanent sites [Campion Road and Karikari Road, Marton] and we have access to three other remote satellite sites where we can extract gravel. This gives our company a greater deal of cover to meet our customers needs wherever they are working in the district," Mason says.
"We've worked on establishing the highest standards of service by delivering the aggregates to virtually anywhere in the North Island.
"We've been growing the business at a very rapid rate with the key cornerstone of attaining the highest level of customer service – volumes have grown by approximately 60 percent over the last four years. At the same time we've added value by selling a premium quality product supported by good customer service.
"We're looking at customer satisfaction, building long term relationships and developing and expanding our business on a sound basis. We don't want to be a 'one hit wonder' but rather, repeat business based on customer satisfaction."
A growing part of Rangitikei Aggregate's business has been the delivery of products using a partner arrangement with local and national cartage contractors to all parts of the lower North Island using very competitive cartage rates.
"We've secured very completive cartage rates by working with our cartage partners to use back rates wherever possible and to look for long term contracts to give continuity of cartage work," Mason explains.
Another side of the business is called 'non time critical work'.
"Sometimes we are carting products to stockpiles at various locations that have a broad delivery time. This gives us flexibility to meet other customer's special needs. Also if there's a rushed job, we'll take cartage partners off the non time critical deliveries to service that priority. This type of work allows us to cover the peaks and troughs of our business and make sure we get all our products to all our customers' sites on time."
Mason hails from the UK and comes well qualified as manager, having worked in the quarry industry since gaining a degree from Leeds University in Quarry Engineering. His vision for Rangitikei Aggregates is based on long term goals allied with practical plans to implement these goals. 
"We have a clear integrated business plan for the company, covering short, medium and long-term development. It's important to put plans and systems in place, plus delegate authority so that each person is running their own respective part of the business. This empowers the team and grows people along with the business."
Mason recently got the opportunity to go to Korea and while there visited a Hyundai factory.
"I was genuinely impressed by the Hyundai organisation as a whole – its involvement in heavy engineering and the scale of it is very impressive; its range of excavators and earthmoving equipment, car building facilities, marine engine building and shipyards puts a perception of strength behind the product you see here in our quarry. It is quite something to stand next to a newly-manufactured marine diesel engine that is bigger than a two-storey house."
Keep up to date in the industry by signing up to Deals on Wheels' free newsletter or liking us on Facebook.