Making the earth move
---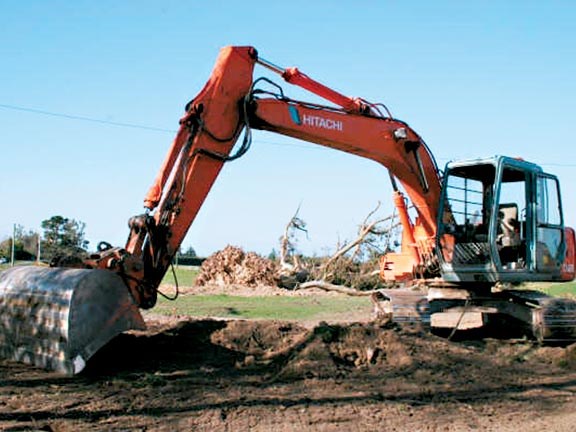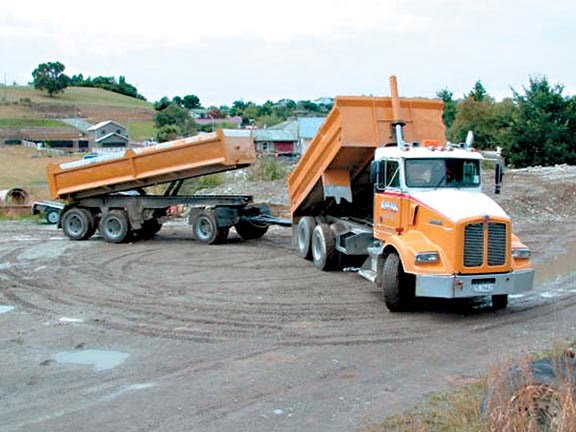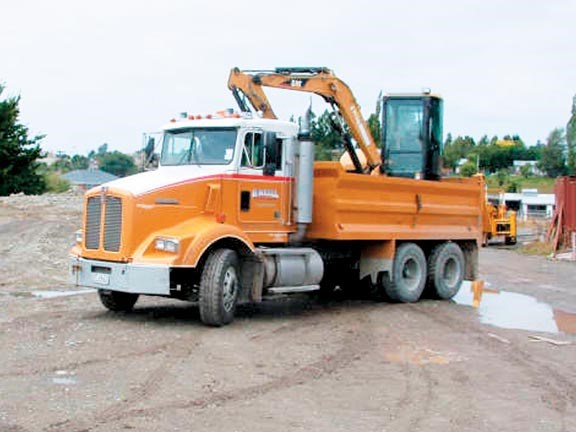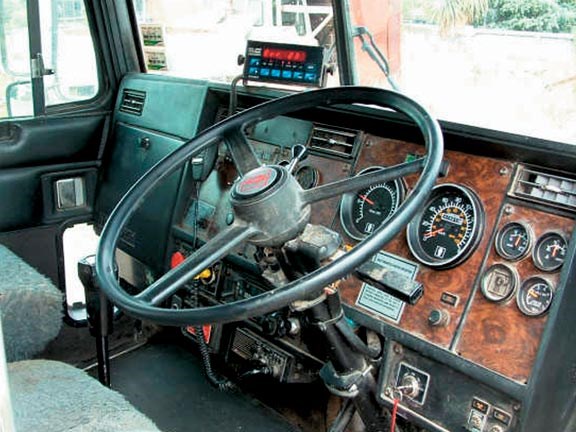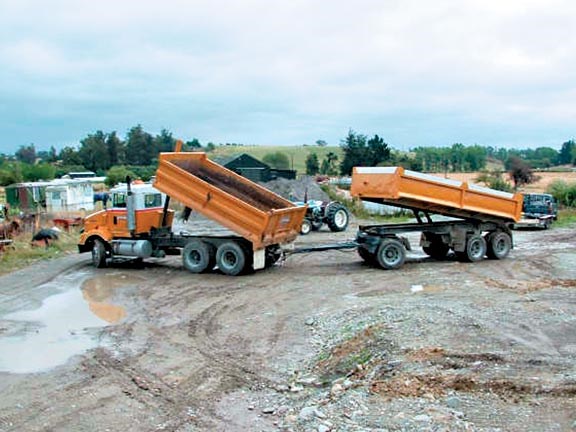 Time to seriously think about bringing costs down
Prior to his career in the earthmoving industry, Daniel O'Neill only ever had two other jobs – pumping petrol at a gas station and driving a snowcat around the slopes of Mt Ruapehu, helping keep the snow sleek and smooth for skiers. "Then I found something that I'm actually good at for once," he says cheekily.
Today the second generation earthmover loves to laugh with his Dad about how he followed him into the heavy machinery profession and subsequently found his calling in the exact same industry that had surrounded him as a youngster.
These days Daniel is the proud owner of O'Neill Earthworks – a South Island-based company which performs civil work mainly around building sites, subdivisions and building supplies with the help of his two diggers and trusty Kenworth T450B 6x4 tip truck and trailer unit.
"Say someone wants their house dug – we do all that, we cut out building sites – that's our main business and we also do small subdivision work as well," says Daniel.
Although he owns the company together with his father, he says it's mainly because you need at least two people to be a limited liability company and says that "[Dad] pretty much leaves me to it..."
In fact, his father, who has been involved in the industry since Daniel was a small child, only retired from his previous earthmoving business just a couple of years before Daniel started up his own company.
O'Neill Earthworks, which was initially established in Queenstown in 2003, is now based in Timaru and into its fifth year of operation.
When quizzed about what he likes most about the industry, Daniel echoes the sentiments of many a truckie by citing the diversity of tasks and locations that his work takes him. "One day we could be in town working on a main street, the next day we could be in the middle of nowhere.
It's surprising how much land and stuff you wouldn't see if you didn't get called out to the farms and putting in the irrigation systems, you know?"
One of the more unusual assignments he has encountered on the job was in the main street of Queenstown a few years back. "They knocked down a building there and we were subcontracted to another contractor to dig a metre below the water level, put a de-watering system in and dry out the area. It was very interesting and I learnt a lot."
Daniel has been a member of NZ Trucking ever since fellow businessman and mentor Dave Jackson personally recommended the organisation. "He's a local businessman down here. He was in trucks and now he's in cranes. He said 'you definitely need to get into it [NZ Trucking]' and I love them, they've been excellent."
That was eight months ago and he says he was particularly drawn to the fuel discounts and fuel rates that NZ Trucking provides to its members. "We have an account with them and I don't know how they do it but they must consolidate their accounts for all these small businesses together so they get a bigger discount."
According to Daniel, there is a definite need for organisations such as NZ Trucking because it supplies its affiliates with invaluable information regarding compliance, law changes and what to do about general complaints.
There's also a handy 0800 hotline so that members can simply dial up Rod and the friendly NZ Trucking team for personalised advice whenever the need arises, he says.
Despite all the support he gets from the organisation, Daniel says the current road user charges system is a constant headache and unfortunately an issue that is far from being resolved. "I have a rather large bee in my bonnet about road users at the moment; the fuel charges for road users are just killing it really because we're on and off the road everyday.
"On the truck wheel there is a meter that reads how many k's you've done as soon as you've come off the road, and you've got to record the start and finish times when you're off the road and then put a claim in at the end of the month.
"At the moment I'm off the road and in about five minutes time I'll be back on the road and I'll do that 20 times a day. It's just a pain in the bum so we don't bother recording it – we just pay more money and try and get on with it.
"They need to seriously think about helping the industry and bringing the costs down by making the road user system more user friendly and more clarified. Other than that, I don't have too many gripes really," he says.
Looking ahead, Daniel is keen to purchase a new truck – ideally another Kenworth – and will consider adding more staff to the fold. "We're just a little worried about the future of the New Zealand economy," he explains. "We'll wait and see what happens from a business point of view and we'll do a bit of debt consolidation and then at the end of the year we'll be looking to expand again."
Keep up to date in the industry by signing up to Deals on Wheels' free newsletter or liking us on Facebook.