Christchurch Dig Day 2015
---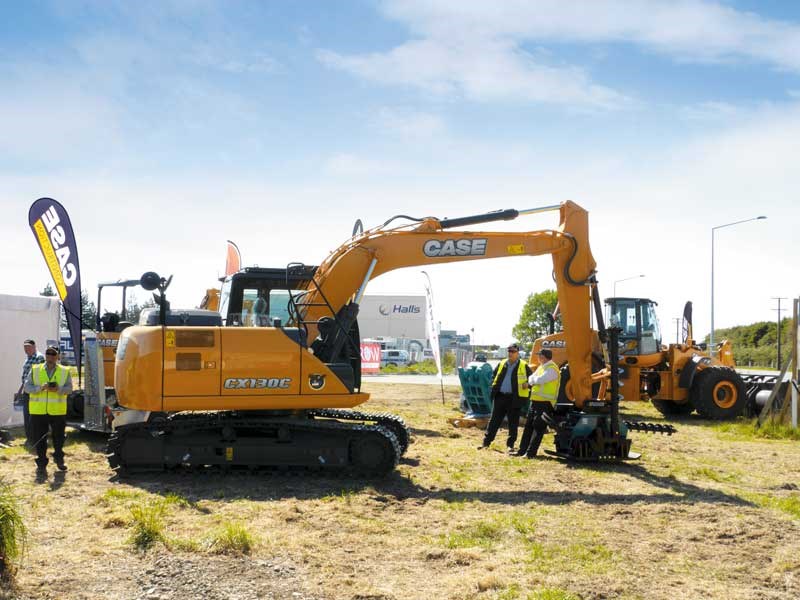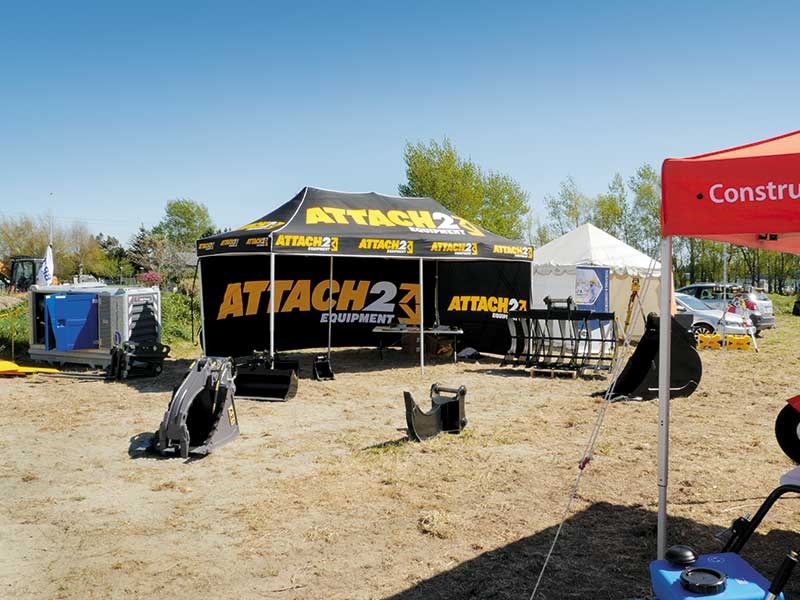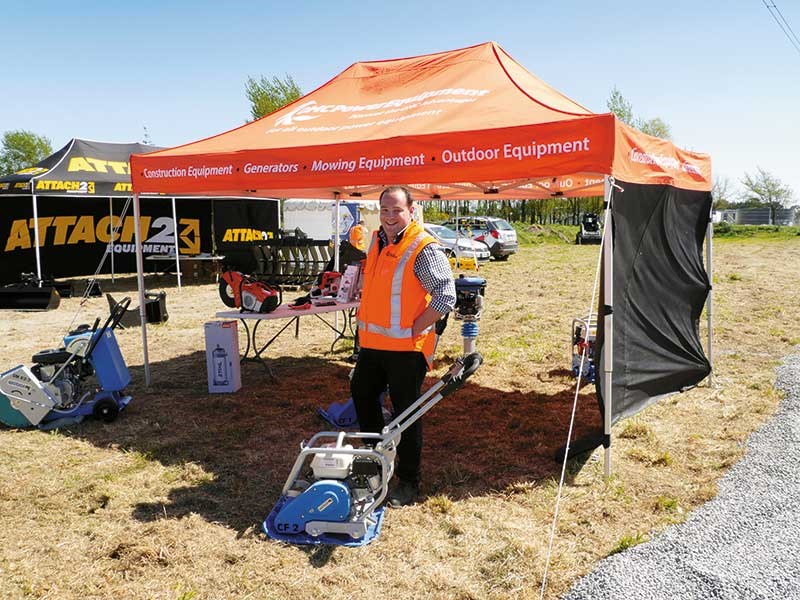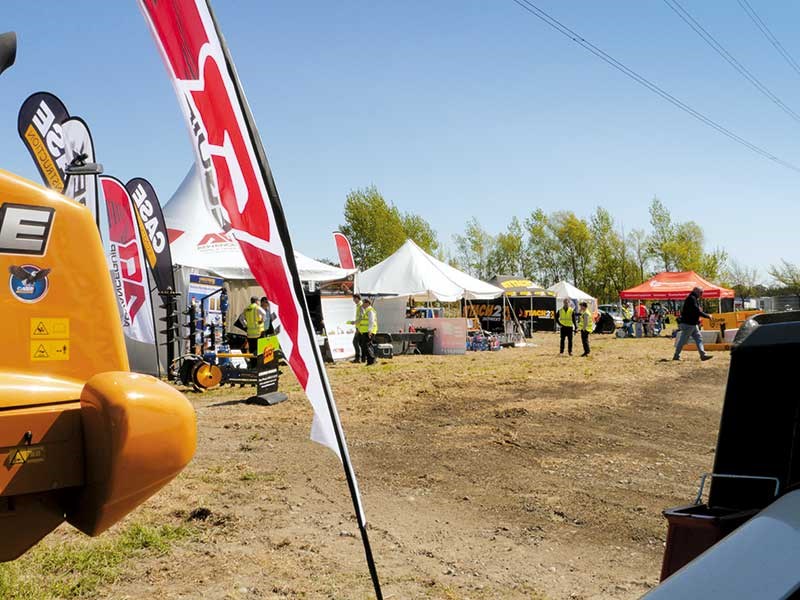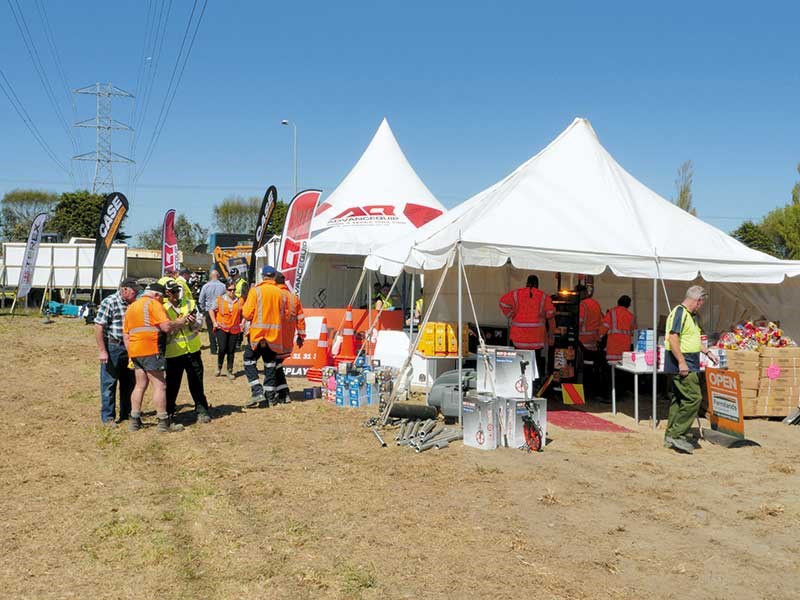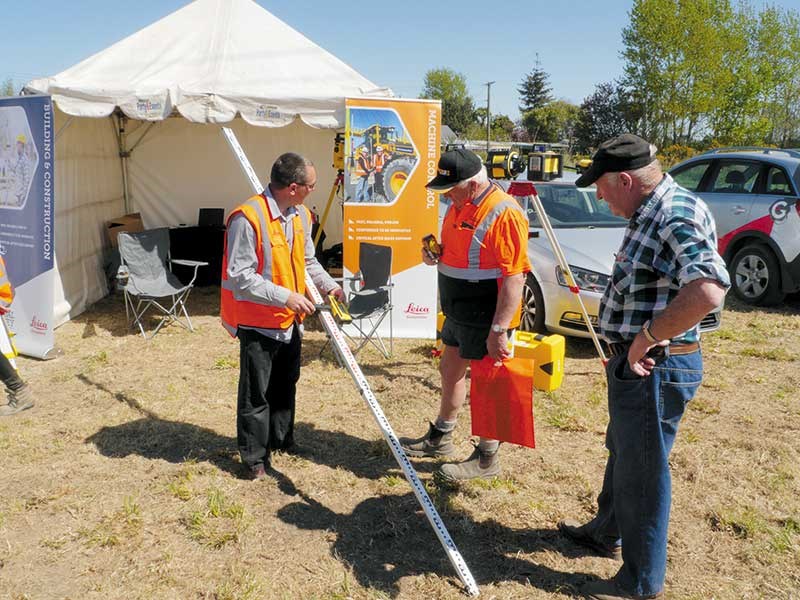 The Ed made a point of getting along to a dig day, being held on the outskirts of Christchurch recently.
One thing I admire about equipment distributor Advancequip is the way it promotes its products, especially when it comes to aligning itself with manufacturers and distributors of complimentary products.
Without the many thousands of dollars required to attend trade shows, the Advancequip initiated open days – or Dig Day as they called it. It was a low-cost way for a handful of participating businesses to get involved.
"Our original concept was to set up our own products, but then we decided to invite along other businesses that supply associated products to the same customer base," says Advancequip sales and marketing manager Paul Forrest.
This initiative saw Attach2, Auger Torque, Leica Geosystems, OMC Equipment and Transquip set up their pop-up stores for the day.
The main thrust behind the two-day event was to promote the Case Construction Study Tour, which takes place from 24 April to 5 May, 2016. Advancequip are giving away a trip to the tour for the first two machines sold each week while the promotion is on. The tour will take lucky participants to the 500-acre Case Tomahawk Training Facility where there are more than 60 pieces of new plant to operate. There are certain conditions that apply, but it is well worth investigating if you are looking at purchasing a new machine in the near future. I'm trying to tag along to get a couple of articles for the readers, so fingers crossed.
Held within a fairly compact area that was an ideal venue, the day-long event allowed prospective purchasers or those interested in the Case or Terex brands of construction equipment to climb aboard and try the machines out in a relaxed real-life environment.
One contractor I talked with spoke with a hint of disappointment in his voice as he climbed out of a Case excavator. He wondered if he could send the other brand he purchased a week earlier back and instead buy the machine he had just test driven.
Another benefit of the day was being able to spend more time with the other businesses there. Leica Geosystems very patiently explained its products to me, which helped my understanding of the whole geo-plotting landscape so to speak.
Attach2 and Auger Torque's presence covered pretty much the whole attachment range of couplers, buckets, hitches and drilling equipment.
OMC Equipment's stand enabled the public to get up-close with its range of petrol-powered small compaction and contracting equipment, along with an area to test run their range of German-made Weber compactors.
One area that particularly got my attention was the Transquip stand; putting on some exceptional prices for the day. It must have been stock-clearance day on some items, as I was totally impressed by the affordably on what was quality equipment, including storage boxes, safety gear and other hand-held items.
For the latest news and reviews, subscribe to Deals On Wheels magazine here.
Keep up to date in the industry by signing up to Deals on Wheels' free newsletter or liking us on Facebook.