Quarry NZ Conference 2014
---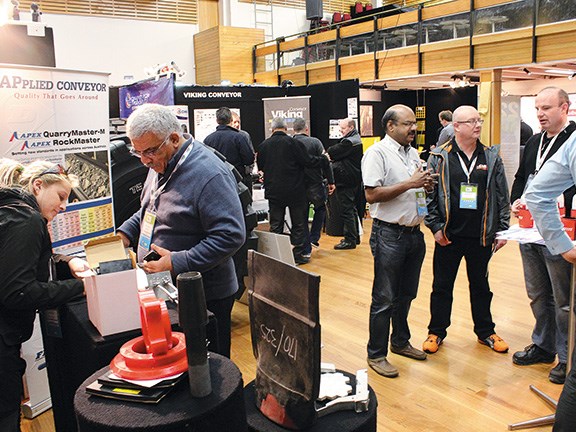 Delegates had plenty of exhibition stands to check out between plenary sessions.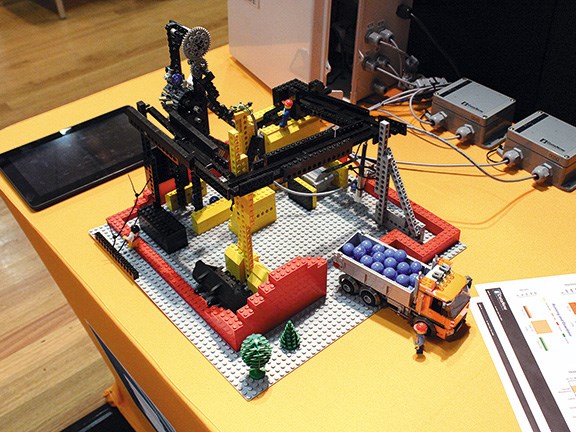 There's no use too technical for Lego, as this quarry management software supplier shows.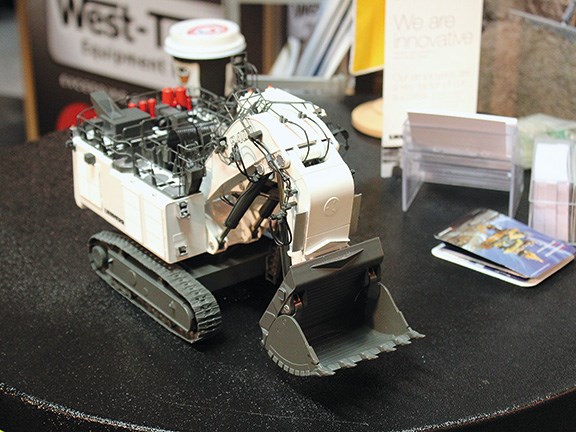 It might be a scale model but it's still a toy for big boys.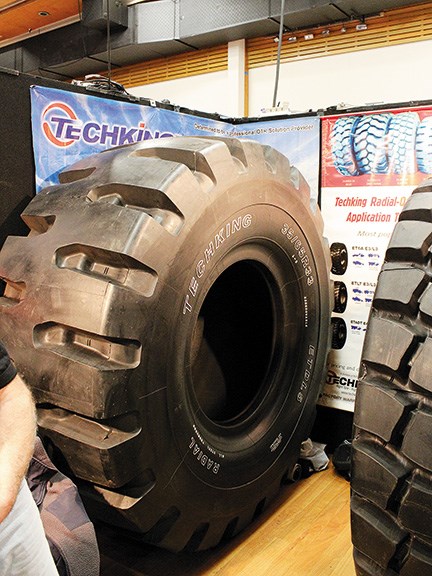 Yeah, that's going to take one serious wheel brace...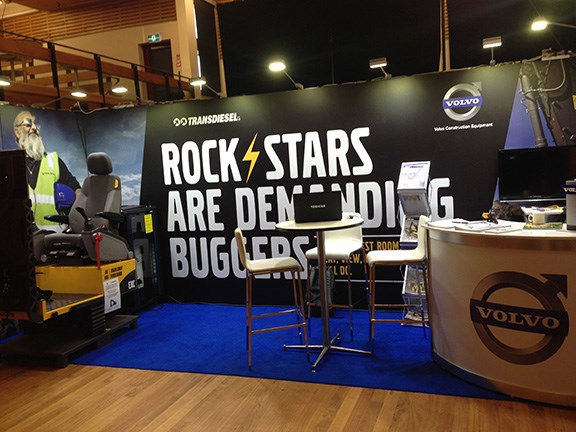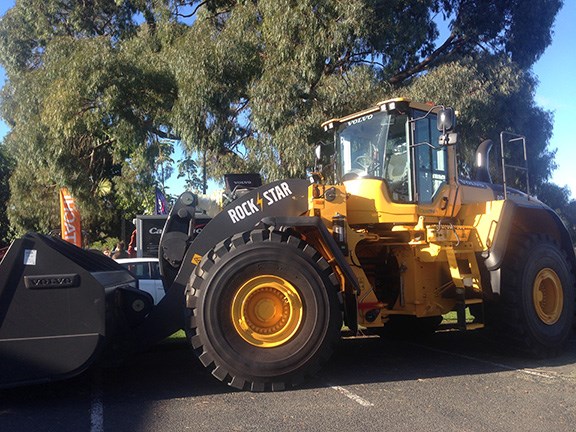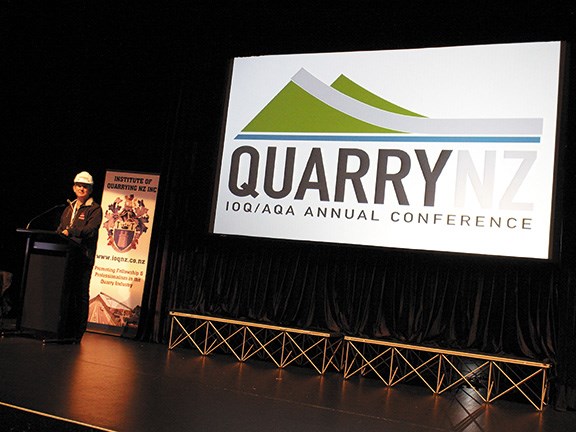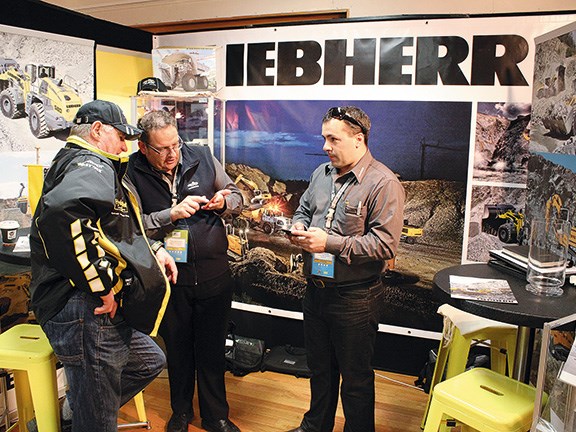 Quarry NZ conference

Stellar guest speakers and a large turnout of exhibitors were just two aspects of this year's feature-packed combined IOQNZ and AQA conference in Whangarei.
While the North has been far from winterless this year, delegates were still treated to a warm welcome in Whangarei during July for the 2014 Quarry NZ annual combined IOQNZ and AQA conference, sponsored by TransDiesel and Gough Cat.
The highlight in the New Zealand quarrying and extractive industry calendar, Whangarei's Forum North events centre played host to a three-day programme featuring local and international guest speakers, a packed exhibition space, a field trip, national awards, and many a chance to socialise following annual general meetings for both the Institute of Quarrying New Zealand and the Aggregate and Quarry Association held on the opening day.
Following the Gough Cat opening dinner, where Contiki founder John Anderson gave a warmly-received address, attendees gathered at Forum North over the next two conference days where over 50 exhibitors had specialised products and services on show. Attendees were treated to new innovations from a wide array of equipment suppliers such as Loadrite New Zealand, Porter Equipment, West-Trak Equipment, Mimico, Techking Tyres, Synergy Positioning Systems, Liebherr New Zealand, ROCKTEC, Gough Cat, AdvanceQuip, Real Steel, Henkel-Loctite and many more.
While there was plenty on show for attendees to see in the exhibition space, plenary sessions featuring a comprehensive selection of guest speakers provided plenty to listen to in the auditorium as well.
Tony Forster, chief inspector for WorkSafe spoke first, offering a stereotypically straight-shooting assessment of the inspectorate's work and the idea that regulation needs to be more than a cosy chat.
"I can work with people who have opinions, even if they're completely contrary to my own," he told the assembled, while also reassuring the industry that making the complex as simple as possible is a regulatory goal of the inspectorate.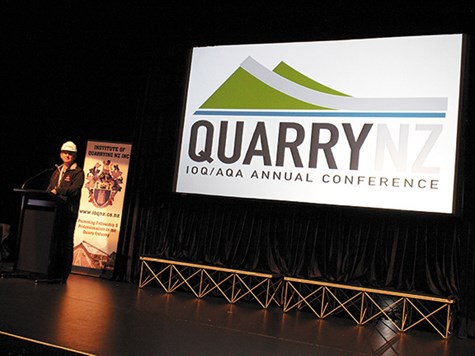 Les McCracken, CEO of minerals industry health and safety council MinEx spoke next, following Forster's general theme with a more specific update on health and safety policy and the Health & Safety Reform Bill currently before parliament. McCracken stated that both genuine and effective worker participation and positive incentives (and deterrents) are required to promote good practice in the workplace.
The Hon. Simon Bridges, Minister of Energy and Resources, Minister for Labour and Associate Minister of Climate Change Issues, began his brief presentation by acknowledging the tough times Northland residents faced during the July storms. Bridges issued what was very much an election year speech, with reassurance that a governmental focus on major roading projects would remain in place for the foreseeable future, with the obvious associated demand for quarried materials intrinsic to this plan.
As a welcome relief to the heavily legislative themes posed during the morning sessions on day two, Alistair McIntyre (or 'Mr. Mac' to a legion of young readers) took plenary session attendees on a whirlwind trip through his parallel lives in contracting, book publishing and youth mentoring.
If your nippers have Doug the Digger books at home, you might not have considered that the character's creator headed back to primary school in his late 20s in order to relearn his ABCs. But that's exactly what the then barely-literate McIntyre did, following a crushing accident he suffered in 1986, relegating a successful early career as a contractor and business owner to the background in a heartbeat.
Doug the Digger was born, and now the humble, inspirational McIntyre travels the country speaking to school-age children about goal setting. He's also a Duffy Books in Homes programme ambassador and has created Youth into Industry, a mentoring scheme that gives secondary school students the opportunity to get up close and personal with all facets of the construction and quarrying industries, including practical hands-on experience.
Another highlight of day two was the irrepressible Dave Craig, explosives and pyrotechnics legend and also, these days, an explosives tutor. Craig showcased some stunning video footage of rock displacement projects he and his team have worked on in places, such as Milford Sound, blowing hazardous rock overhangs and other dangerous formations apart, all in the name of safety.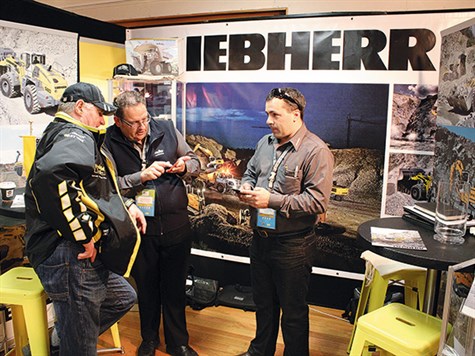 With his informal introduction amusing everyone present — "I'm Dave Craig and I blow sh*t up" — he also related how he caught the pyrotechnics and explosives bug from his grandfather who did similar work for the local quarry and would take the school-age Craig along on jobs. It wasn't until many years later that his mother mentioned Craig's grandfather wasn't trained in the art of explosives at all and was merely making up the procedures as he went along... all with the impressionable young Craig in tow.
The 46th annual combined IOQNZ and AQA conference also featured a keynote presentation by Canada's Dr. Susan Tighe, Professor and Canada Research Chair and Norman W. McLeod Professor in Sustainable Pavement Engineering.
Dr. Tighe and her research group have been testing recycled materials in Canada in order to ensure the building of 'green roads' becomes best practice — a target of 10- to 15-percent substitution of virgin aggregate for recycled material is something she believes can be adopted by contractors and road agencies in many regions, New Zealand included.
Other speakers featured were NZTA national pavements manager John Donbavand, who gave the assembled delegates details of the lengthy research into planned revisions to the specification of basecourse aggregate (M4) and sealing chip (M6), as well as Geoff Gover, manager of planning and engineering at Hancock Forest Management (NZ) Ltd.
Gover spoke about aggregate usage in the construction of New Zealand's forest access roads and hauler landing sites. For every five truckloads of logs that leave forests managed by HFM NZ, there is one truckload of rock coming in, in order to construct between 100km and 120km of forest roading every summer.
The awards night capped off a great event for 2014 and saw worthy wins for the likes of Dicksons Transport and Quarries (Winstone Aggregates Safety Award), Gordon Skeggs (Rocktec Innovation Award), Stevenson Group's Steve Ellis (Porter Group Quarry Leadership Award) and four AQA Mimico Environmental Excellence Awards won by Ross Twidle from Winstone Aggregates Pukekawa, Kurt Hine from Holcim Bombay, Keith Barber from Winstone Aggregates Hunua, and Kerry Reilly from Higgins Aggregates' Baldwin's Quarry.
Next year's conference is set to take place in Hamilton and Deals On Wheels hears through the grapevine it's set to be a stunner. Delegates, sponsors, and exhibitors are encouraged to keep an eye out for further details in the months ahead.
For the latest news and reviews, subscribe to Deals On Wheels magazine here.
Keep up to date in the industry by signing up to Deals on Wheels' free newsletter or liking us on Facebook.