Forestry: WoodEXPO 2013
---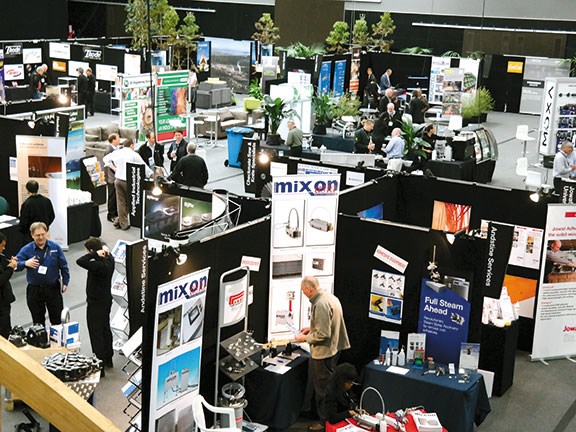 Attendees crowd Rotorua's Energy Events Centre for WoodEXPO 2013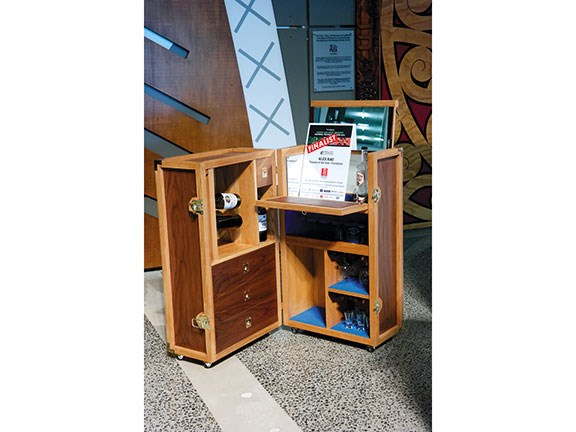 Local apprentice cabinetmaker creations were on display too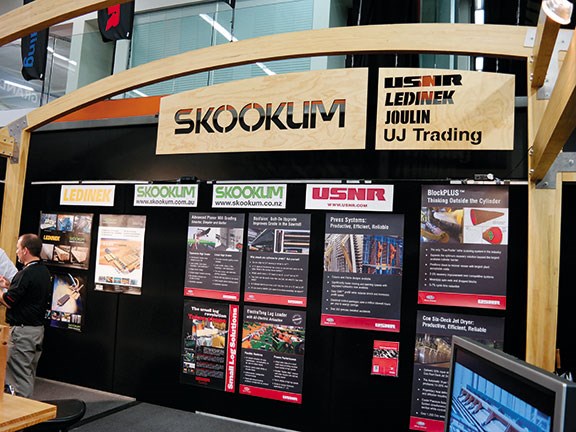 Skookum's display space featured all wooden framing. We wonder how long it took to assemble?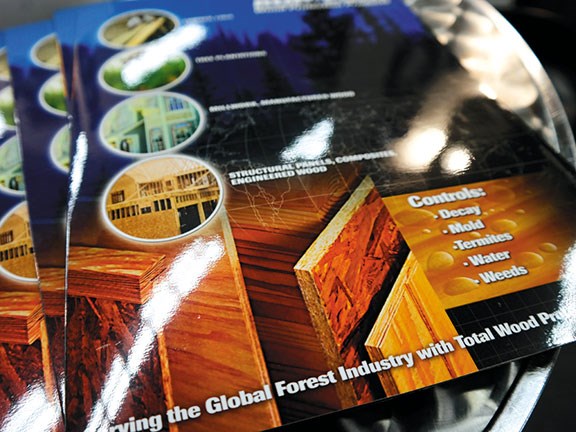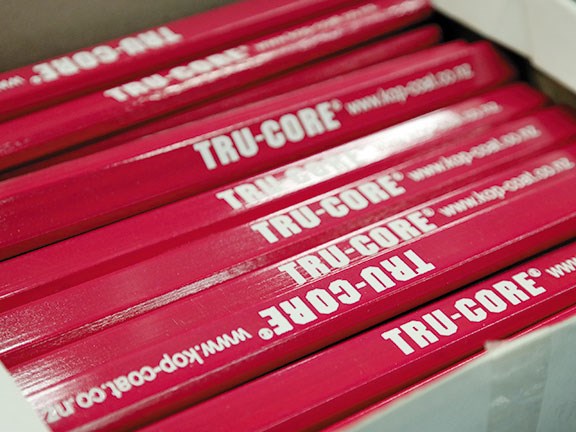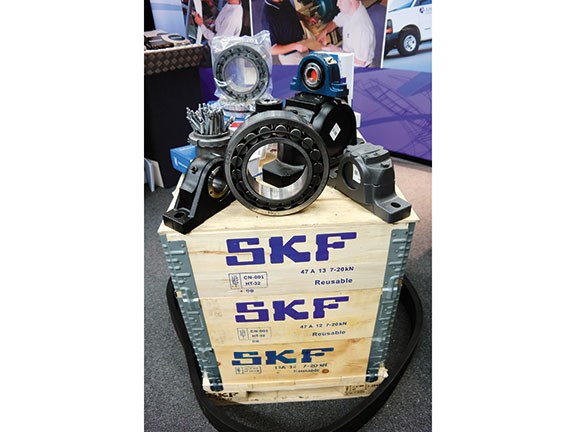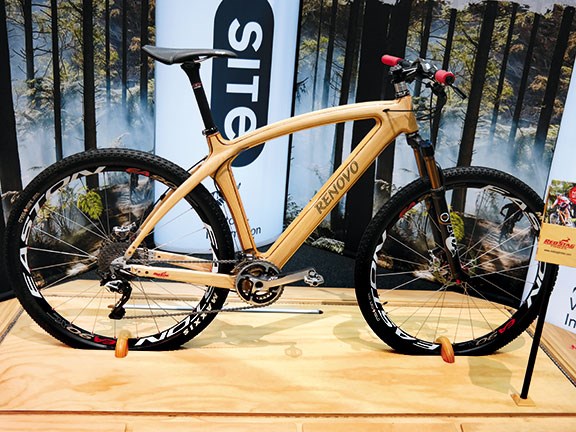 Mountain bike with a wooden frame. Hold your jokes about it 'wooden go'...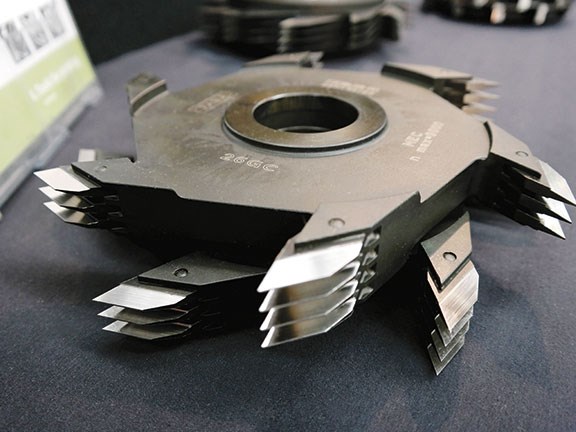 One serious saw — part of Thode's display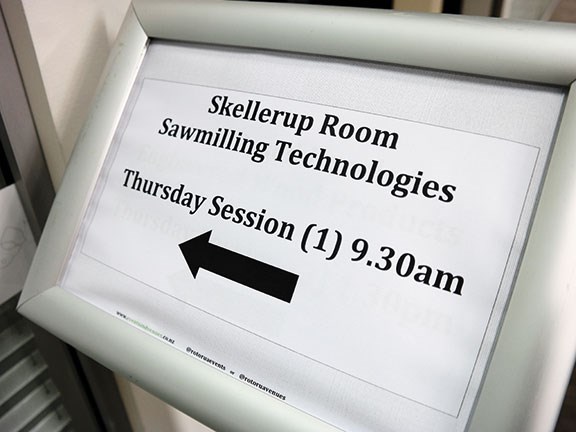 The inaugural WoodEXPO 2013 wood processing exhibition and workshop series was held in Rotorua recently, with delegates and companies from as far away as North America and Scandinavia heading our way to showcase the latest innovations.
It might have concluded on Friday 13th, but for the hundreds of delegates and exhibitors attending WoodEXPO 2013 in Rotorua during September, the proceeding two days were packed full of globally-focused insights and innovation that not even a black cat walking under a ladder could have spoiled.
After the inaugural twin event in Albury, New South Wales, WoodEXPO 2013 upped sticks (pardon the pun) and landed at Rotorua's Energy Events Centre, giving local wood producers and affiliated businesses a rare insight into some of the latest innovations in machinery, production processes, peripheral products and technology for the industry.
The major focus for both those attending the show, as well as a variety of companies from New Zealand, Australia, North America and Europe exhibiting, was on improving operating efficiencies and profitability in what has been a tough market.
Director of the Forest Industry Engineering Association (FIEA), Brent Apthorp said, "It was a first for this region and we were delighted [by the turn-out], considering the tough times sawmillers, wood manufacturing and wood panels companies have been through in the 12 months leading up to the event."
The concept of the wood processing industry as a truly global affair was highlighted by leading suppliers and experts attending from countries such as Finland, Sweden, Germany, Austria, Indonesia and China, along with a large contingent of suppliers from the United States and Canada.
Over 1100 registered to attend WoodEXPO 2013, where a key element of the event were a series of workshops covering topics like sawmilling technologies, wood scanning, saw system dynamics and wood machining, timber handling and finishing.
A comprehensive line-up of guest presenters took delegates through some of the latest innovations. Highlights included Mike Dickenson from Vancouver Island-based Nicholson Manufacturing, who showcased the latest developments in ring debarker design and explained the basic principles behind Cambium Shear, where the Cambium layer of logs are debarked to save valuable wood fibre losses.
Thomas Lang, technical sales manager from German firm EWD, presented on advances in sawline technology, highlighting recent developments EWD has made in high-speed sawlines that optimise the best angle at the infeed, ensuring minimal losses even when milling fast-growing logs like pine which potentially feature more knots.
On the local front, interesting presentations were also held by Kiwis' Blair Muter, director of Lumber Solutions, who took the audience through the bedding-in process for a sawmill rebuild he helped oversee in the United States, and Aaron Taitoko, managing director of New Zealand automation company Tui Technology who — in addition to discussing safety system design and the benefits of comprehensive information management in sawmills — also showed off a great video he and colleagues recently made with a mini camera imbedded in a log travelling through the sawline.
Outside in the main exhibition hall, delegates were able to check out all manner of product displays from an array of companies with connections Down Under. Kop-Coat, Morbark, Thode Knife and Saw, SKF, Delta Computer Systems and Skookum were just a handful of companies displaying products and services.
The future of the event looks promising too, with many delegates expressing an interest in returning for subsequent business-to-business WoodEXPO events in years to come.
"FIEA is delighted with the support for this inaugural event" says Apthorp. "We'd like to thank all of the exhibitors, delegates and sponsors who have assisted us in making WoodEXPO 2013 happen and look forward to working with all involved to repeat the EXPO concept for local companies in future.
"Feedback from exhibitors is being collated and currently being sought from delegates to the two shows. Along with feedback collected over the two weeks the EXPO ran, this is going to provide us with a firm platform to evaluate the design of future EXPO events for wood producers in this region."
For the latest reviews, subscribe to our Deals On Wheels magazine here.
Keep up to date in the industry by signing up to Deals on Wheels' free newsletter or liking us on Facebook.