Special report: Doosan launch
---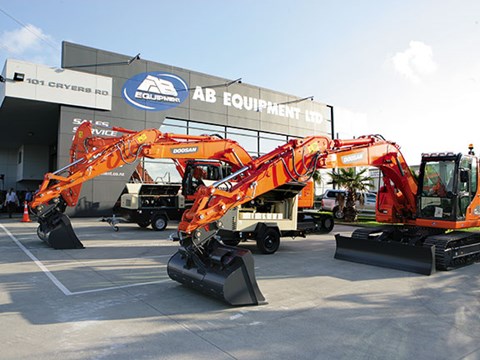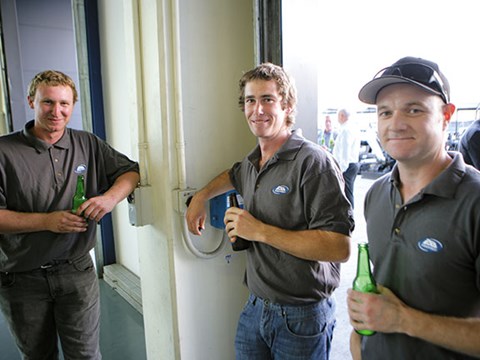 Field service technicians Mark Meadowcroft, Brennan Cure and David Revell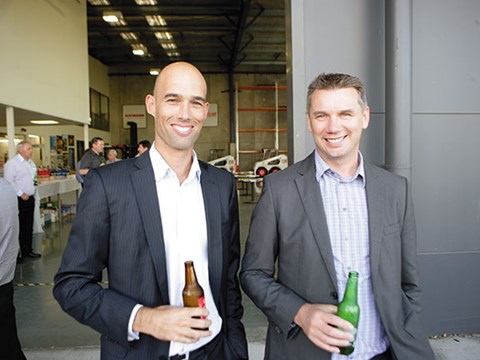 Lawrence Proffit, national sales manager UDC Finance and Stephen Kirkham, director GCS Logistics Ltd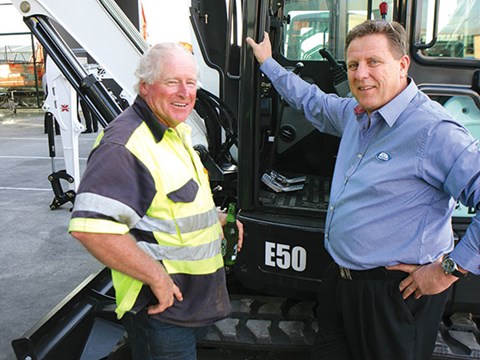 Will Harvey of Omana Transport and Theo Valk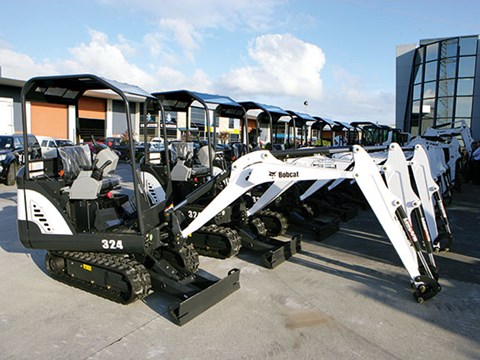 On a sunny, late-April afternoon, staff, customers and representatives of allied industries gathered at the Auckland head office to see AB Equipment's official introduction of the Bobcat and Doosan brands to the marketplace.
Both Doosan and Bobcat have been represented in New Zealand by other distributors for a number of years and are now being handled by AB Equipment, which intends to use its extensive marketing and servicing ability to extend the reach of both brands to machine purchasers.
Attending the event was Doosan Infracore's Richard M Goldsbury, president of Bobcat, North America and Oceania. Goldsbury is to heavy construction as an A-list movie star is to Hollywood so it was a coup to have his attendance in New Zealand for a few days before he heads off to visit Doosan's Australian operations.
"It's encouraging to see our equipment being represented by a strong company like AB Equipment," says Goldsbury.
For those readers unaware, the South Korean Doosan Group purchased the world's largest supplier of small construction equipment, Bobcat USA in 2007. Doosan was founded in 1896, and ranks as a Fortune 500 company.
Also attending and crossing the ditch for the event was Sydney-based Peter Soderstrom, the Doosan construction equipment product manager for the Oceania region.
Never one to miss an opportunity, Mr Doosan New Zealand aka Theo Valk wasted no time showing some of the machinery off to contractors invited to the event.
"With AB Equipment, both Doosan and Bobcat are placed well to service customers nationwide," Valk says.
Both brands are available from AB Equipment distributors nationwide.
For the latest reviews, subscribe to our Deals On Wheels magazine here.
Keep up to date in the industry by signing up to Deals on Wheels' free newsletter or liking us on Facebook.