AdvanceQuip Expo
---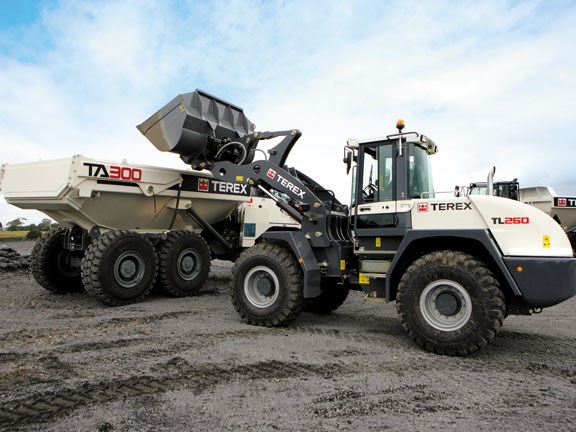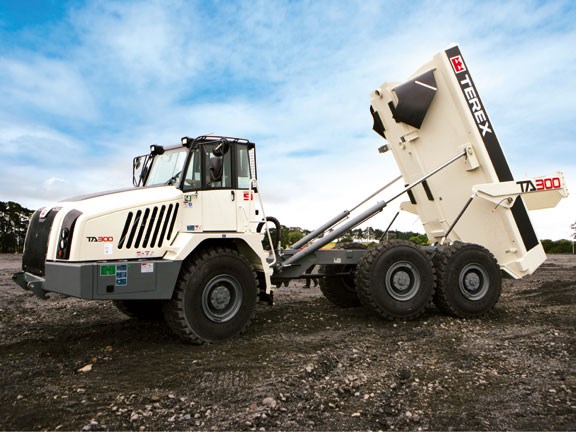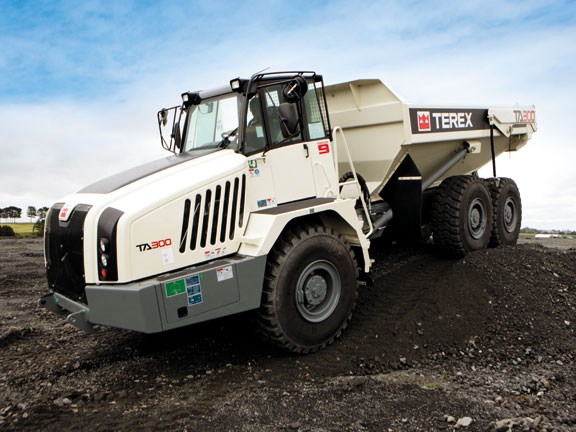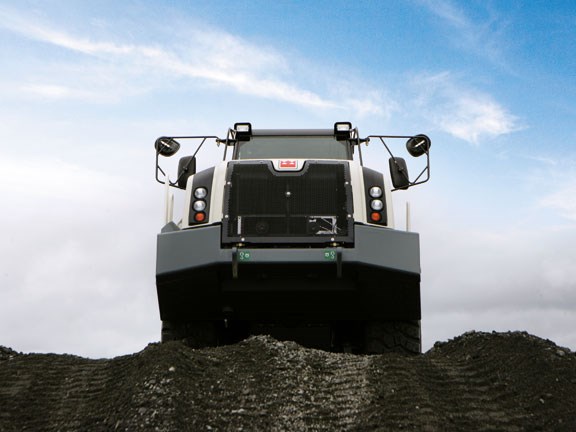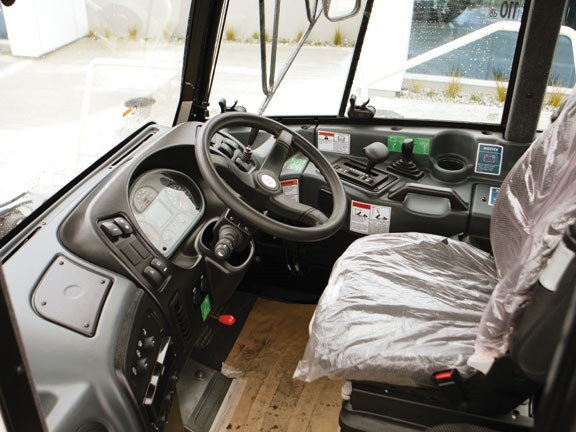 It's always good to get out to new machine unveilings and Deals on Wheels recently had the good fortune to attend AdvanceQuip's launch of the Scotland-built Terex TA300 and TA400 articulated dump trucks and the German-built Terex TL260 wheel loader.
Despite the shocking weather over most of Auckland on the day of the big 'reveal', those attending the event at AdvanceQuip's South Auckland branch were treated well by the heavens. By the time we arrived at the venue, the last of the passing showers had abated for the day and had left all the dust nicely supressed for the Terex photo shoot.
For those who aren't too familiar with AdvanceQuip, it's a family-owned enterprise and supplies Terex earthmoving equipment from bases in Southland, Christchurch and Auckland. Their latest strategic move into the larger equipment is something that now gives the AdvanceQuip team a broader range of Terex equipment to supply from.
Terex ADT dumpers
There are currently two models being marketed by AdvanceQuip – the TA300 and the TA400. Both are the latest Generation 9 versions. These ADTs were very impressive and operators would no doubt find a working day easily bearable with the comfort and levels of electronic assistance offered inside the cabs.
Powered by a turbo-charged 370hp (276kW) Scania DC9 engine, the TA300 is capable of carrying a payload of 28,000kgs in its 15.5-cubic-metre (heaped) body, which dumps at an angle up to up to 66-degrees. It has a turning radius of 8470mm and an overall length of 9930mm.
The larger TA400 runs a turbo-charged Scania DC13 engine, which outputs 444hp (331kW) at 2100rpm. The body will swallow 23.3-cubic-metres (heaped) in one sitting and has a payload capacity of 38,000kgs. Also, like its smaller sibling, it dumps at a maximum angle of 66-degrees. Its turning radius is 9185mm with an overall length of 11,117mm.
Emission standards
These engines run to the European Tier-2 standard, a big plus given that the Tier-4 specification used on some machinery requires the addition of AdBlue and the associated hardware. Currently, this can be difficult to source on remote sites away from regular refueling points. When Tier-4 standards come, Terex are ready with the Scania engines easily meeting the new standards with SCR fitted.
Terex wheel loaders
The machine on show was the TL260. This is the second largest heavy wheel loader available in the Terex range and weighs in at a respectable 14,400kgs. Power is provided by a 174hp (128kW) engine. The bucket capacity for this machine is usually 2.5m3, but AdvanceQuip installed a larger 3.0m3 bucket on the machine. This didn't appear to affect its operating ability at all and the machine seemed more than capable of handling the extra weight. Dimension-wise, the TL260 has an overall length of 7230mm, total width of 2500mm and turning radius of 6150mm.
As expected, all the Terex models have state-of-the-art features, designed to make them safe, more economical, and as operator-friendly as possible. Thanks to AdvanceQuip, buyers now have another option to look at when purchasing equipment of this size.
For more information contact 0800 767 487, email sales@AdvanceQuip.co.nz or visit AdvanceQuip.co.nz.
Feel free to make a comment or ask us a question about this story on the Deals On Wheels
page.
For the latest reviews, subscribe to our Deals On Wheels magazine here.
Keep up to date in the industry by signing up to Deals on Wheels' free newsletter or liking us on Facebook.