Komatsu deploys autonomous 930E-5 trucks
---
Komatsu deploys new model 930E-5 ultra-class haul trucks, made autonomous ready
Komatsu announced the deployment of an unprecedented 41 new model Komatsu 930E-5 ultra-class haul trucks, made autonomous ready, at BHP's new South Flank iron ore mine in the Pilbara region of Western Australia, in October 2019.
"Komatsu focuses on autonomous technology driven job creation, with focus on safety, diversity, upskilling, and an innovative flexible work force that marries our people's needs with business goals. This is our blueprint for the future," says Sean Taylor, Komatsu Australia's CEO and managing director.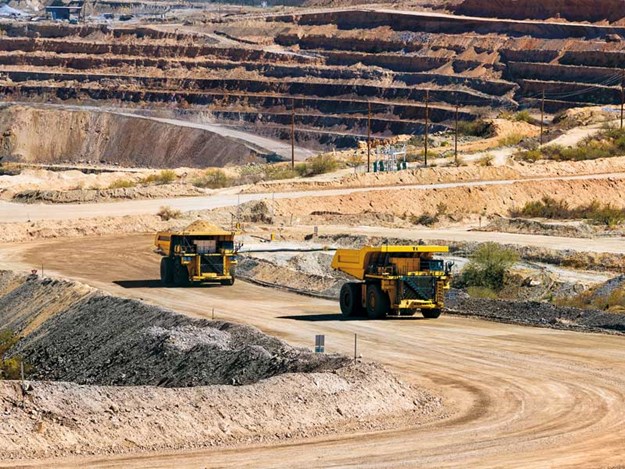 Not only does Komatsu Australia have a proven record in safety, productivity, and lower haulage costs, but Komatsu prides itself on its ground-breaking contributions to autonomous technology solutions in the industry.
Leo Kaloglou, Komatsu Australia's executive general manager—mining, says, "It was Komatsu Australia who 20 years ago spearheaded the world's first automation of mining equipment, which is now known to the industry as Autonomous Haulage Systems (AHS). Komatsu's brand of AHS is FrontRunner, the name speaks for itself.
"Komatsu has 250 AHS trucks deployed and 180 operating now globally across nine mine sites in three continents and recently became the first autonomous truck qualified to operate on private long-term evolution (LTE) mobile broadband technology in commercial operations.
The operation of FrontRunner AHS technology has been tested across three different commodities in three of the harshest and most extreme environments in the world; in ambient temperatures of minus 45 degrees, in temperatures higher than 40 degrees and finally at extreme altitude.
With more than two billion tonnes of material moved autonomously—more than all other commercial mining autonomous haulage systems, with zero resulting injuries.
"While the transport sector automates, including cars and trains, the sheer size and scale of our machinery and the harsh environments in which they operate, indicate the impressive capabilities of our engineers and technical teams who make these challenges surmountable."
With the launch of Komatsu's new Centre of Excellence for Autonomous Haulage Systems in April 2019 in Tucson US, Komatsu is committed to innovation, training and people power.
According to Colin Shaw, Komatsu Australia's executive general manager— people and strategy, "We invest time and resources into ensuring forward thinking qualifications are available for our workforce of the future. Qualifications relating to; automation, technology, operations and leadership to name a few."
Find more trucks for sale in NZ
Keep up to date in the industry by signing up to Deals on Wheels' free newsletter or liking us on Facebook.