Comment: The shovels are ready but who will wield them?
---
With ongoing border restrictions, RTF's Nick Leggett says there may be a shortage of workers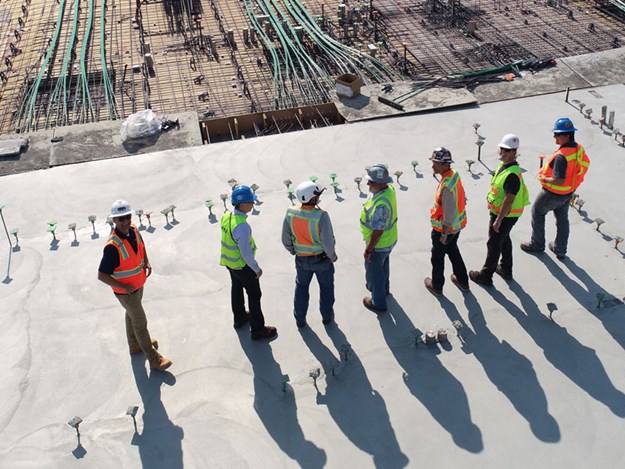 Being in the middle of an election campaign means an almost daily announcement from our political parties on a new infrastructure project. Whether it be National's plans to advance the Palmerston North ring-road, construct a four-lane motorway from Christchurch to Ashburton, or the Government's long list of shovel-ready projects, there's no shortage of promises.
The problem is announcements are easy, but it's the delivery that counts and that's where things look to be getting a little tricky. Many of the recently announced projects are certainly worthy of investment and while debt levels continue to climb as a result of COVID-19, the lockdown, and the decline in the economy, it's not the money that's really the issue.
Instead, the problem New Zealand has is where to find the thousands of workers to pick up the shovels and build all this new infrastructure. It's not just the shovel wielding workers either. Much of the engineering and design skill comes from offshore.
Historically, smaller western democracies such as New Zealand have had to import labour for large construction projects. If we are to undertake all the 61 shovel-ready projects that the Government has already approved, then we need to be asking the question: with the ongoing restrictions at the border, extremely limited entry and two-week quarantine requirements, where are all the workers going to come from?
There's no doubt that with the complete evaporation of international tourism and a downturn in other parts of the economy that we need to do things that stimulate the economy. However, without the ability to import labour, we rely almost entirely on New Zealand workers and early indications are that there will just not be enough to fill the gap.
I'm also becoming increasingly concerned at the growing reluctance to undertake road maintenance and instead defer it in favour of the brand-new shovel-ready infrastructure projects that politicians become so enamoured with.
Reports are that cuts are being made to council maintenance budgets all over the country as well as at Waka Kotahi NZ Transport Agency, yet the fact is that maintenance projects employ a large number of people and are ready to go way before most of the shiny new shovel-ready projects would even be given the go-ahead.
When it comes to road maintenance, we do a terrible job in this country. We know from a trucking perspective that poorly patched up or rutted roads increase wear and tear on heavy vehicles. That increases vehicle maintenance costs for operators and can compromise safety.
All this leaves me with a sense that there's just no practical strategy when it comes to the provision or prioritisation of infrastructure, construction, and maintenance projects post-COVID. Announcements are being made, money promised, yet the reality is none of it will happen if we can't find the workers.
Get those COF inspections done
RTF wishes to remind operators to prioritise getting their COF inspections done with COVID-19 extensions to vehicle certifications, including COF expiries, expected to cease from 10 October 2020.
Recent discussions with certification agents, supported by data analysis, has shown many operators are holding off getting their renewals. Considerable differences between the 2019 and 2020 COF B expiries shows the majority fall within the June to December period, with a downturn in numbers leading up to the October 2020 extension expiry date.
If the renewals all take place at once, assuming that testing agents can even accommodate the increased demand, then the whole situation will simply be duplicated again in April 2021.
This could seriously disadvantage operators and is something that RTF and testing agents are keen to avoid. It's, therefore, our advice for operators with COFs due to book them as soon as possible. 
Keep up to date in the industry by signing up to Deals on Wheels' free newsletter or liking us on Facebook.