Old School trucks: Wilson Bulk Transport
---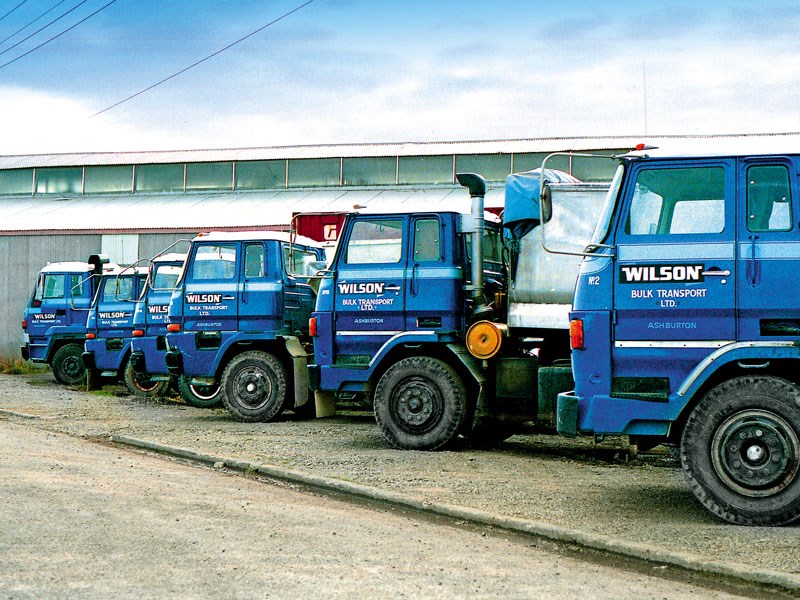 In the '80s when I began photographing Wilson trucks, it was pretty much all Isuzu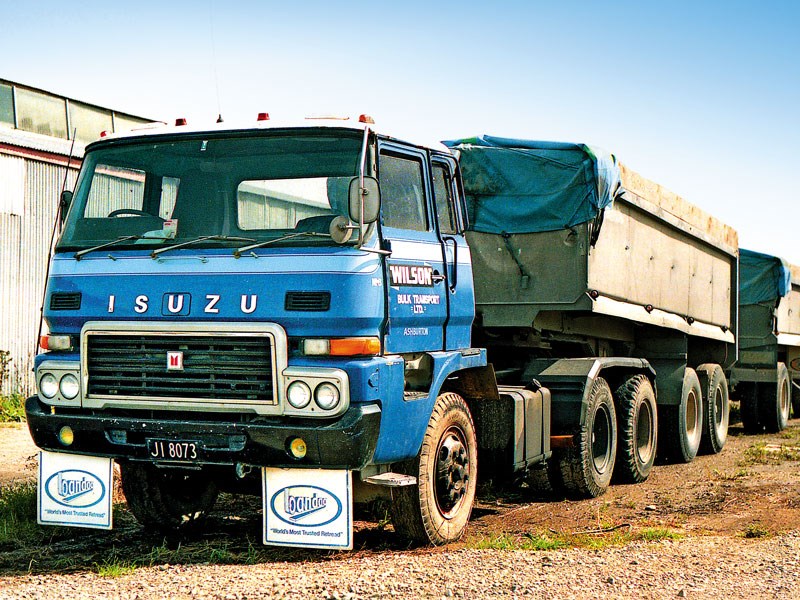 A classic A-Train combination on tipper duties back in 1986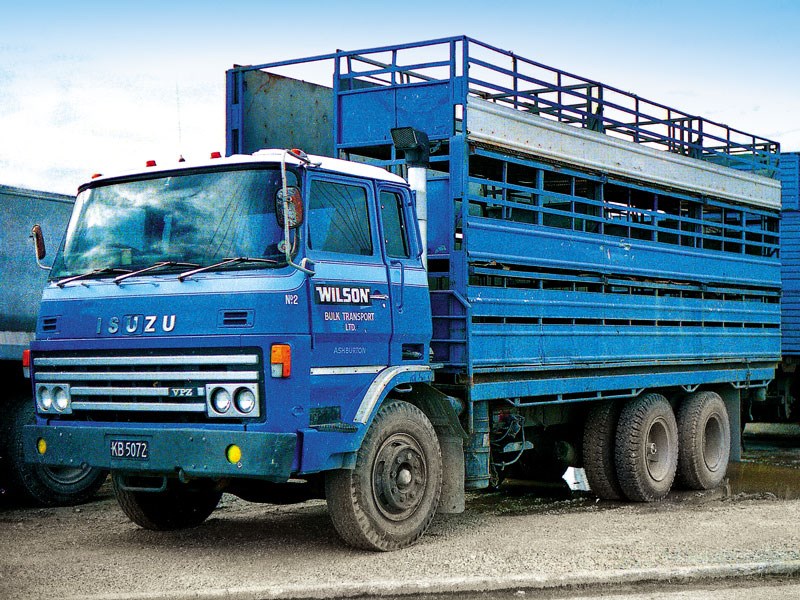 Livestock work was once part of the Wilson's armoury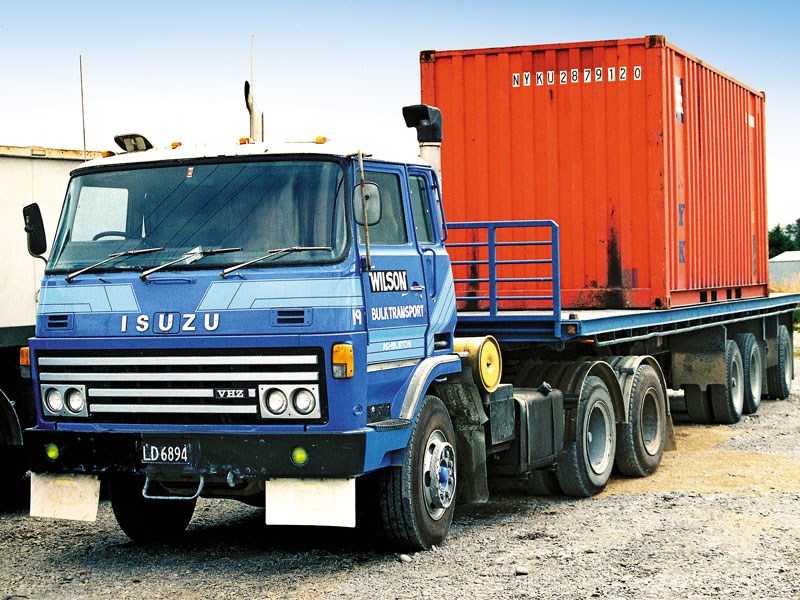 A VHZ Isuzu tractor unit loaded with a shipping container bound for the Lyttelton Port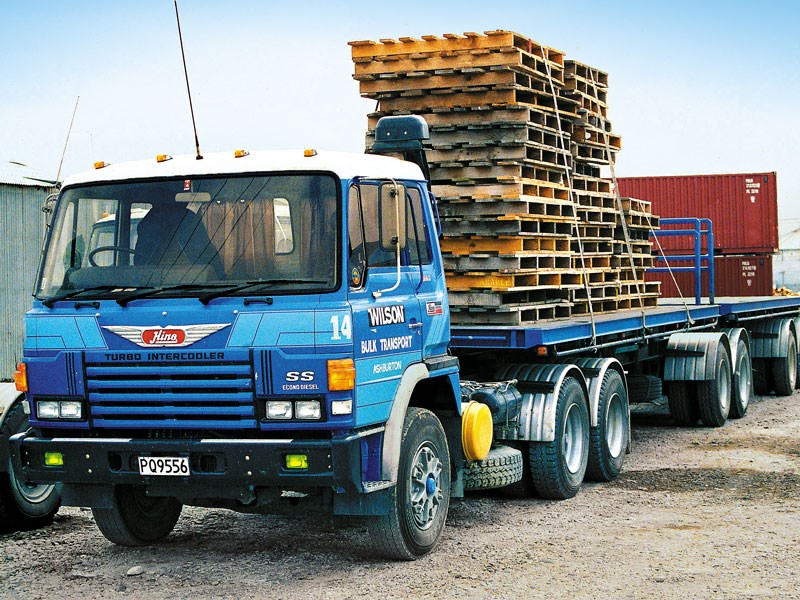 A lone SS Hino did manage to find its way in to the fleet in 1991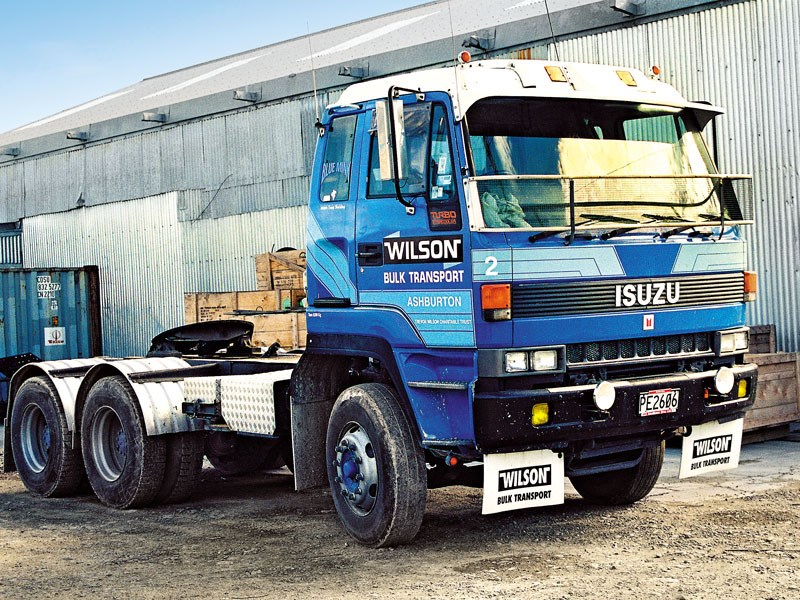 A tidy tractor EXZ tractor unit put on the road in 1990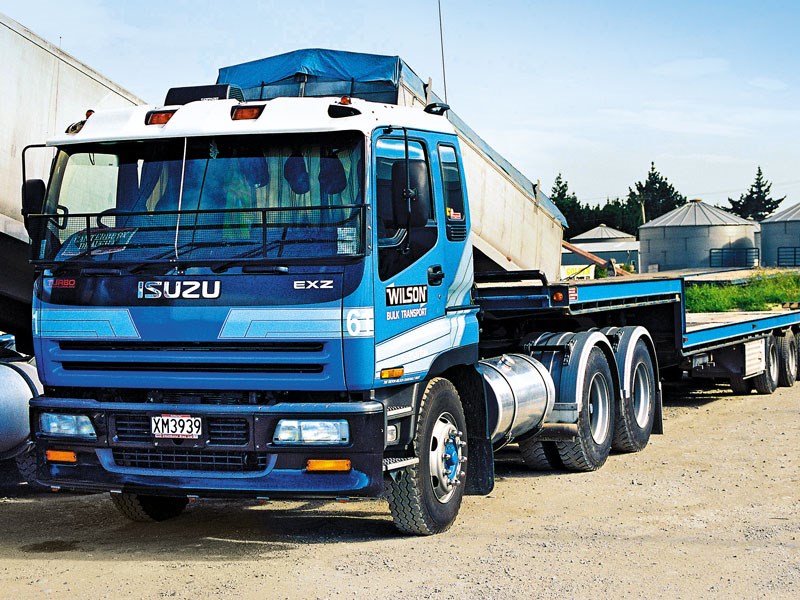 A later model EXZ tractor unit on low loader duties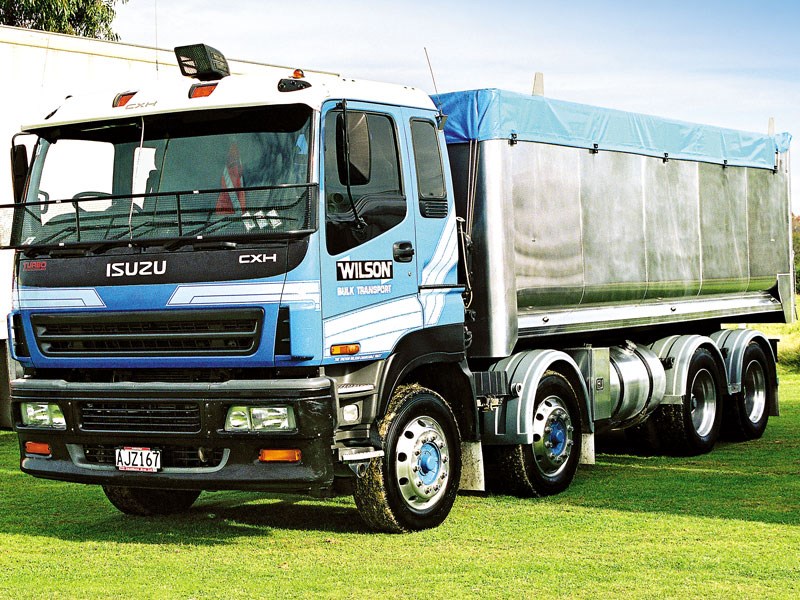 This CXH 8x4 model was on designated bulk duties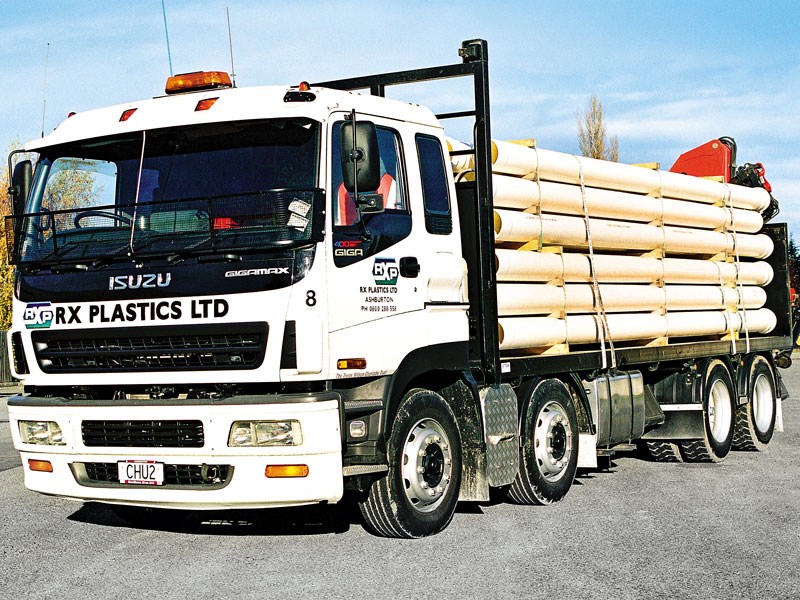 RXP Plastics have been a long-time customer of Wilson's and Wilson has had trucks in RXP's livery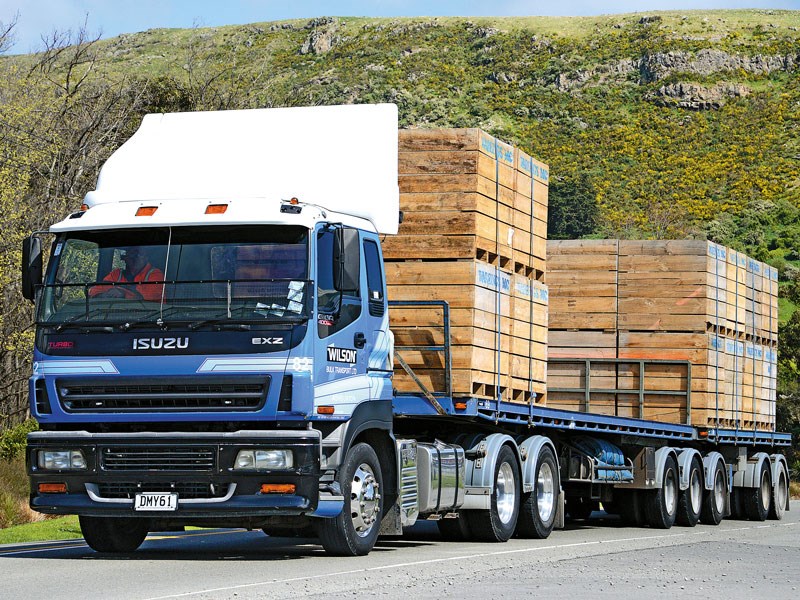 This EXZ Isuzu with B-train in tow loaded with empty produce bins and on its way to pick up a 20' shipping container on the space remaining on the front unit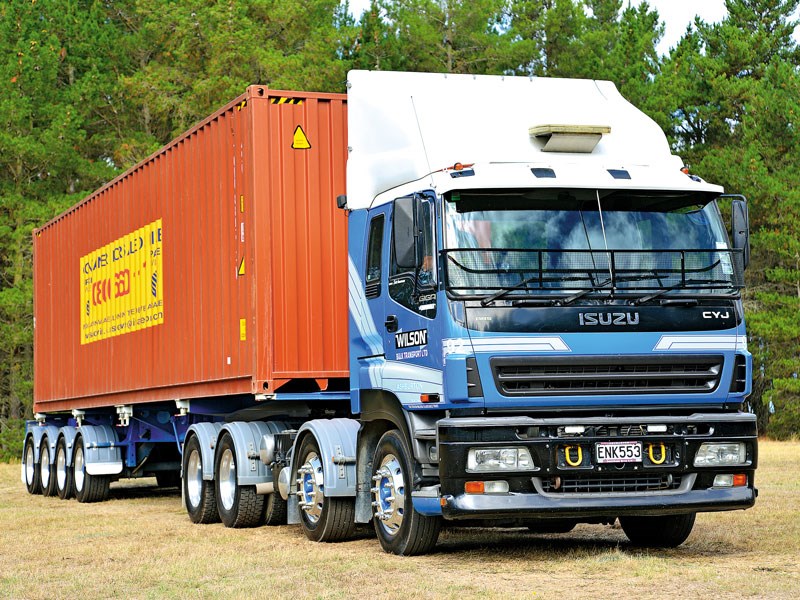 With 30-tonne gross containers becoming the norm, quad tractor units and quad skeletal semis were introduced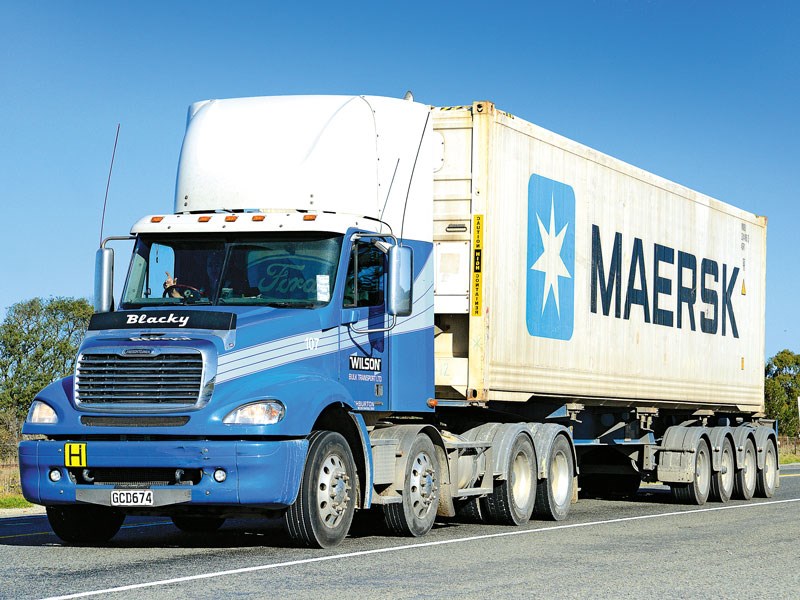 Heads turned when lightweight Freightliner Columbias began joining the fleet in 2010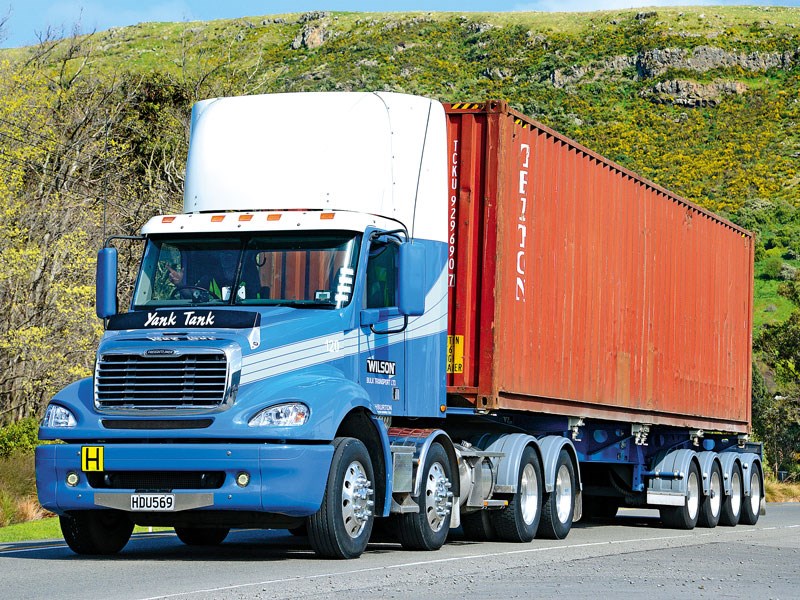 'Yank Tank' pictured when brand-new in 2014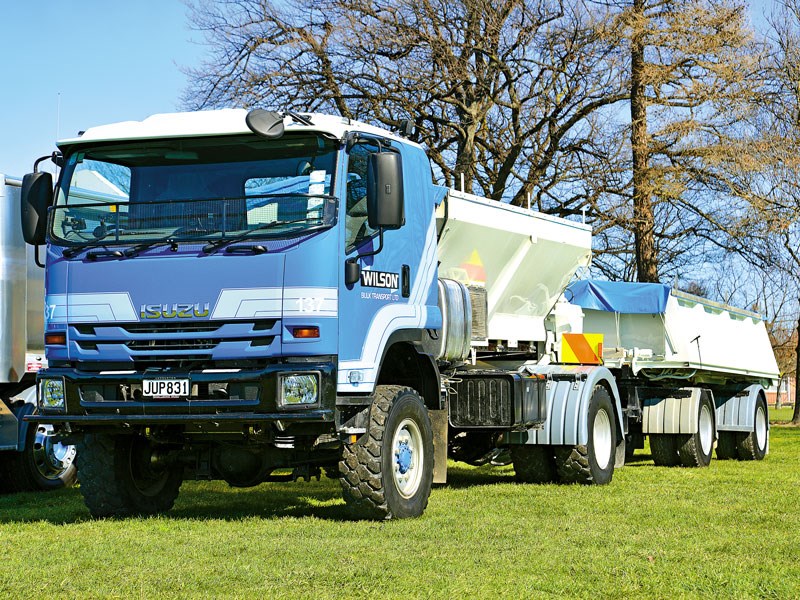 One of four spreaders in the current Wilson's fleet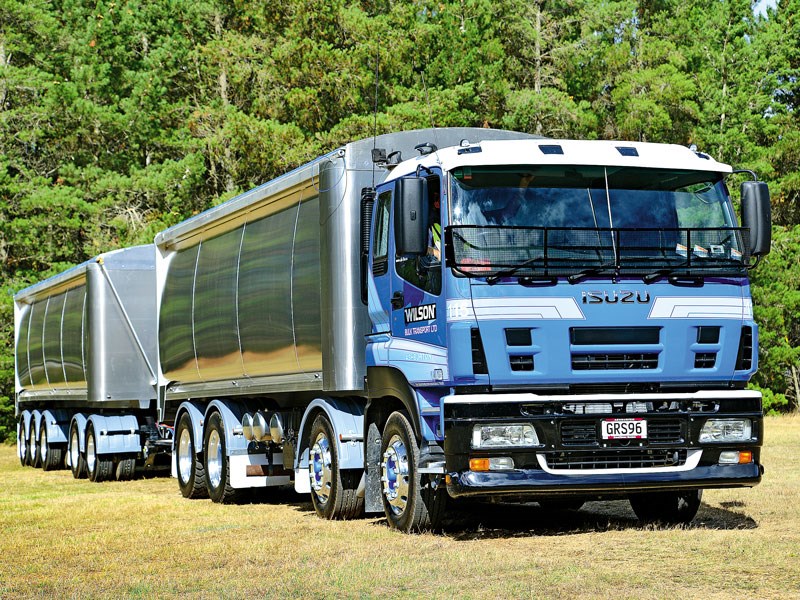 Nine-axle HPMV units have been introduced into the fleet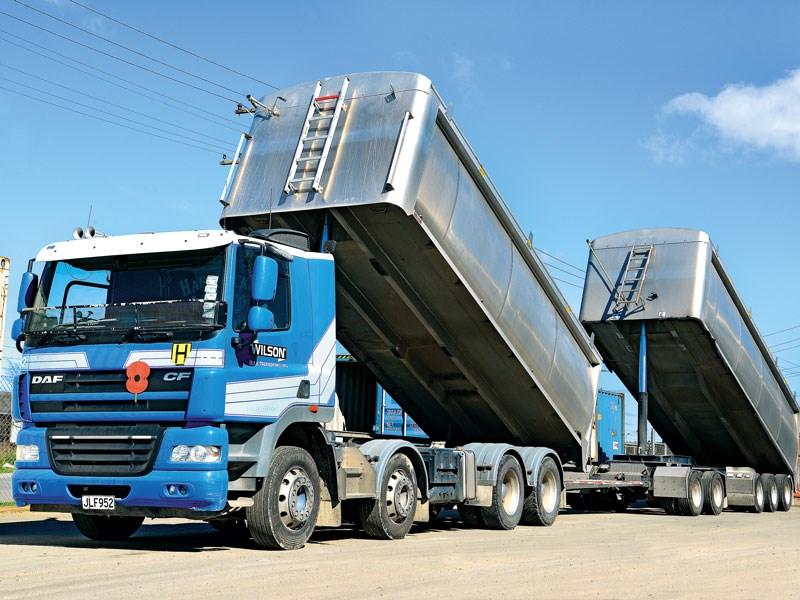 DAF 85 CFs found favour within WiIson's as nine-axle truck and trailer units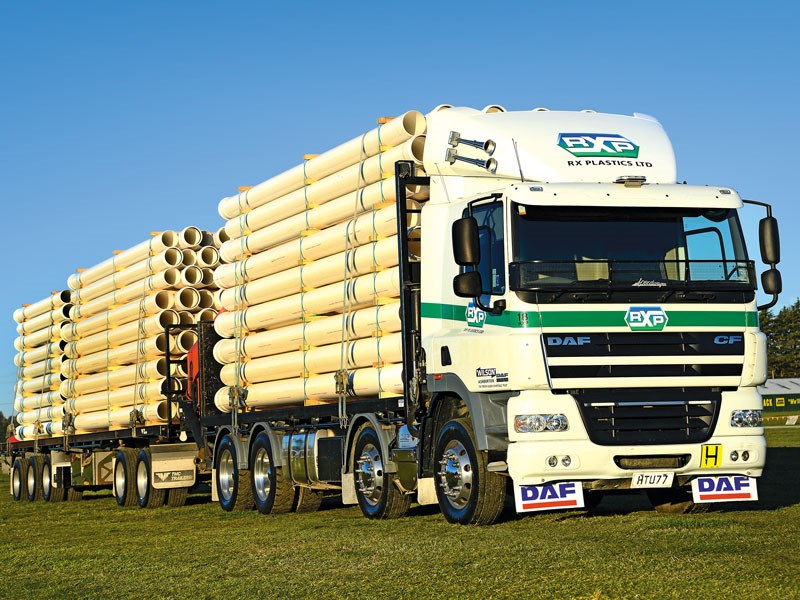 The 85 CF DAF crane truck in RXP livery with an impressive load of pipe on-board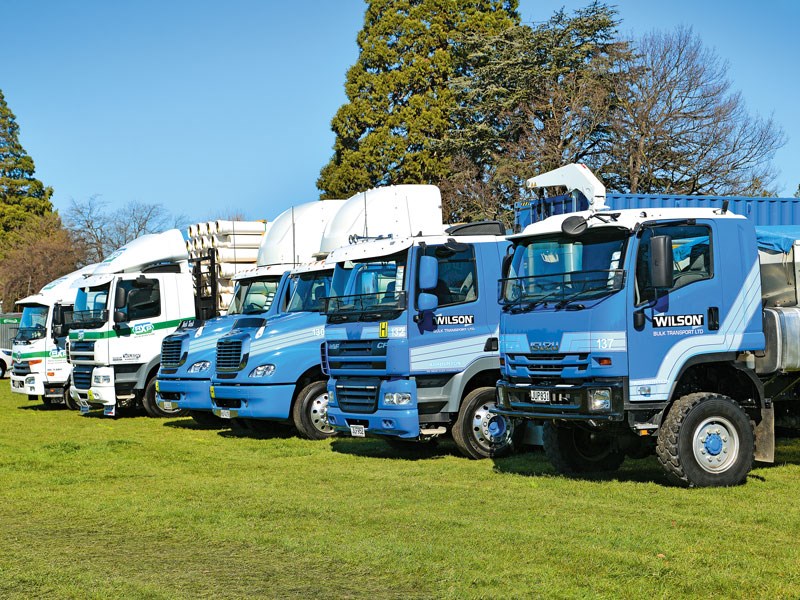 A smart line-up of Wilson's gear at the 2016 Ashburton Truck Show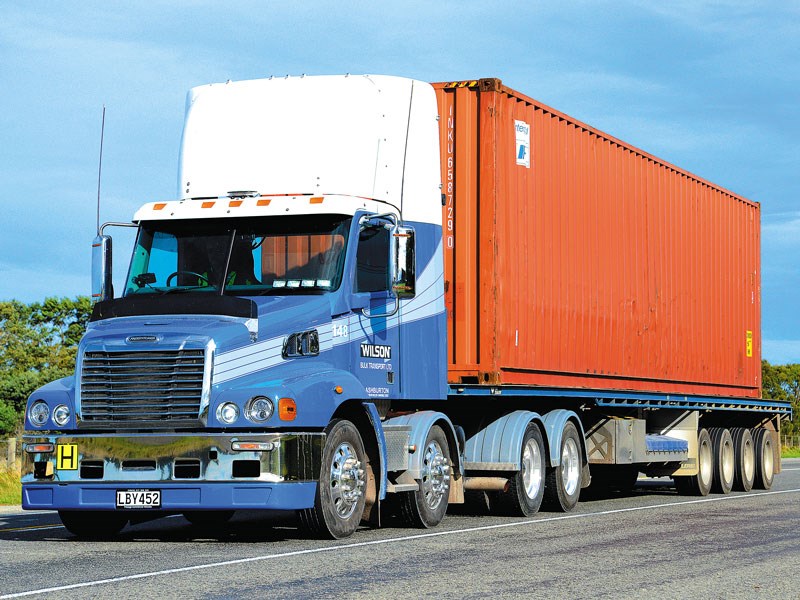 This Century Class Freightliner has been one of the more recent additions

This month, we look at the last of the mid-Canterbury based Wareing Group of Companies—Wilson Bulk Transport
The company began as a combine harvesting contracting business back in the 1970s by brothers Trevor and Maurice Wilson. Bulk cartage was added and not long after, Trevor became the outright owner and formed Wilson Bulk Transport.
Unfortunately, he passed away in 1991 and the Trevor Wilson Charitable Trust was established, which was used to achieve his vision of supporting local community organisations and charities. Wilson's then came under the Wareing Group of companies in August 2018.
When I first began photographing Wilson Bulk Transport trucks back in the late '80s, almost every truck had an Isuzu badge on the front grill. Tippers and flat decks were commonplace and livestock trucks were also part of the armoury.
Wilson's were one of the first transport companies in mid-Canterbury to run swinglifts, which enabled them to become a major player in the import/export shipping container cartage market.
Throughout the '90s, Isuzus remained the brand of choice and 6x4 tractor units towing three-axle semi-trailers were the configurations used in the container division.
Container payloads of up to 30 tonnes were achievable with overweight permits specific to import/export containers, however, when static roll threshold (SRT) laws were reviewed in the late 2000s, these permits were revoked on expiry, meaning most container carting transport companies throughout New Zealand, including Wilson Bulk Transport, were forced to move to quad/quad configurations for the heavier boxes.
For Wilson's, this saw the introduction of lightweight 8x4 Freightliner Columbias and four-axle skeletal trailers.
Isuzus still make up a portion of the fleet today along with the Freightliners with the only other major brand being DAF 85CFs, which are well suited to the bulk truck and trailer tipper division. These three main brands are also well-represented in the Philip Wareing and Rural Transport sister company fleets.
Find more trucks for sale in NZ
Keep up to date in the industry by signing up to Deals on Wheels' free newsletter or liking us on Facebook.