Cover Story: Turners Truck & Machinery Show 2018
---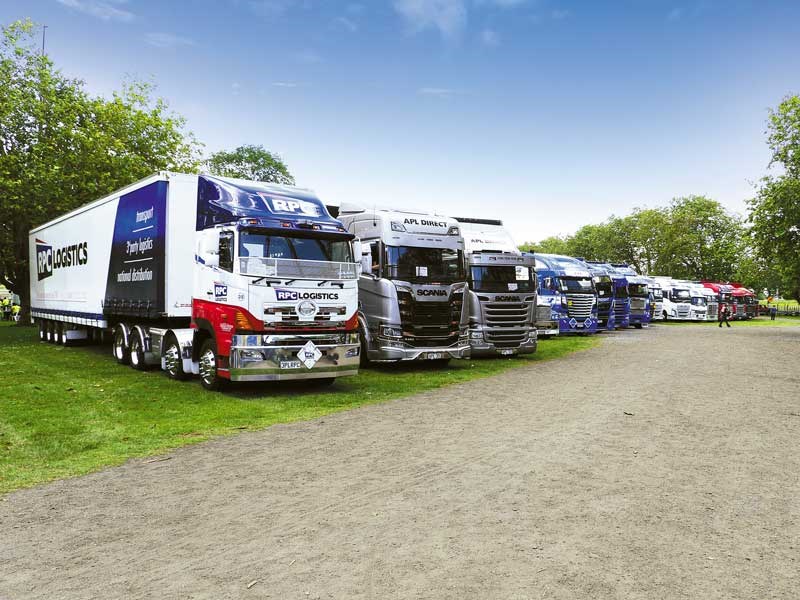 The trees provided a good backdrop and shade from the sun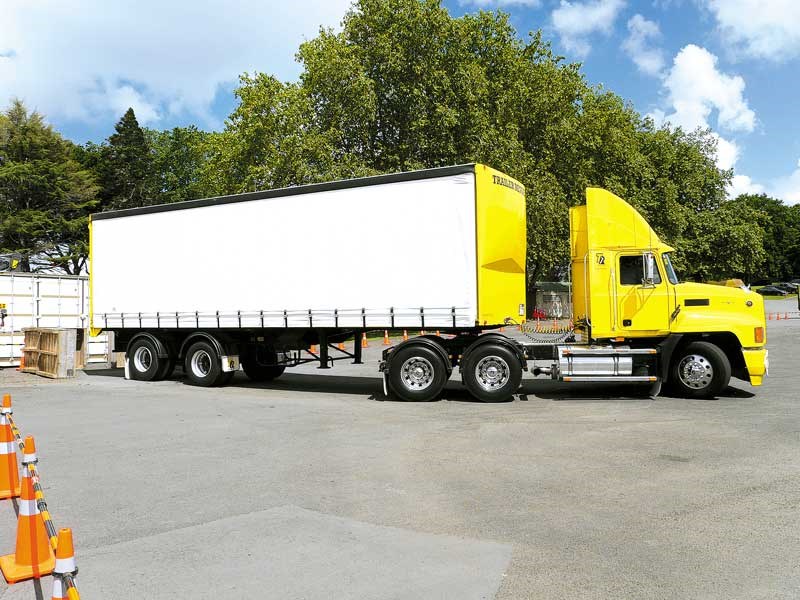 That left hand dock proved a challenge for many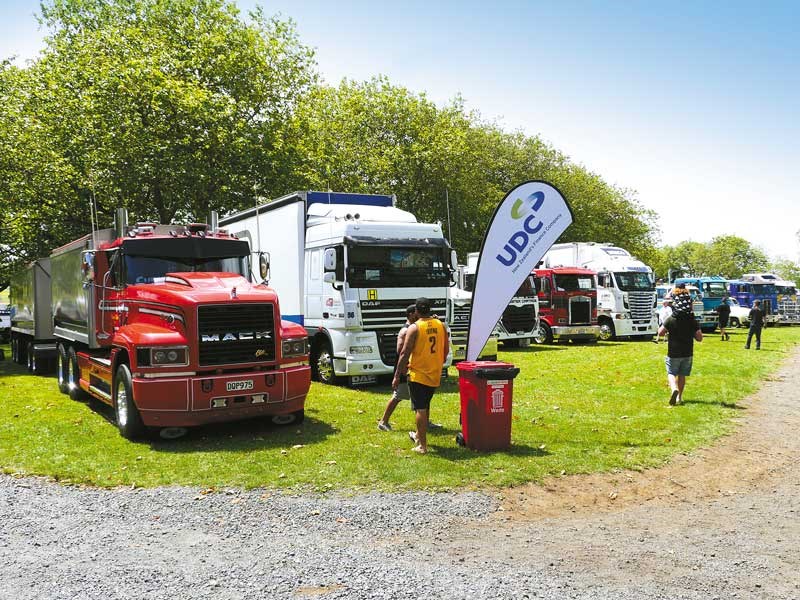 More than 170 trucks attended the event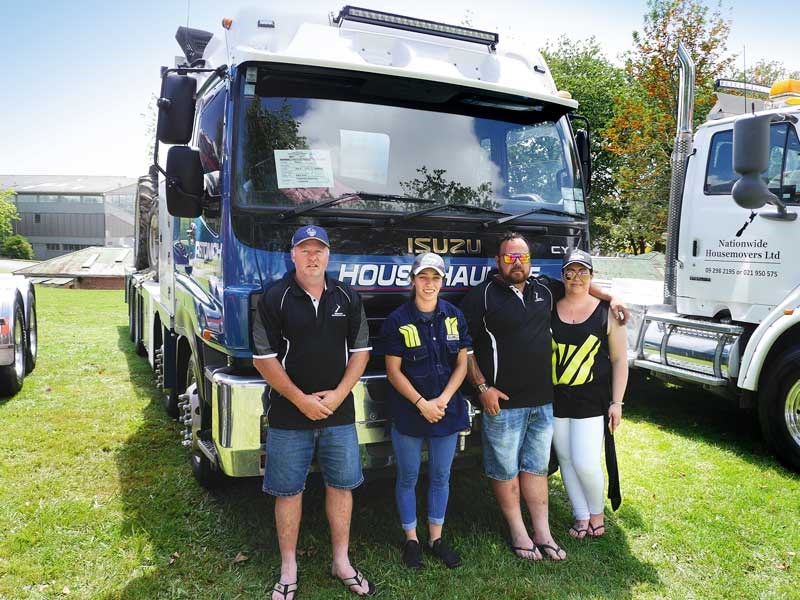 Some of the Nationwide and Fistonich house haulage teams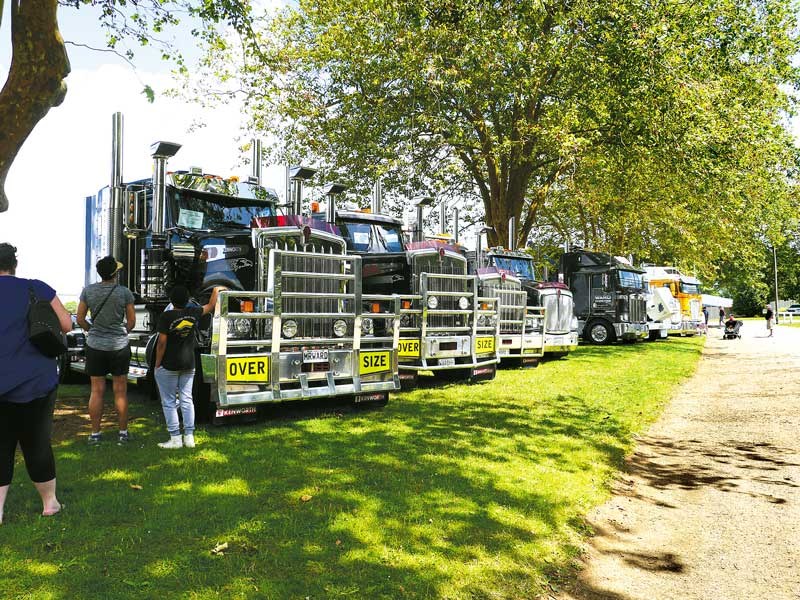 Ward Demolition's fleet looking good as always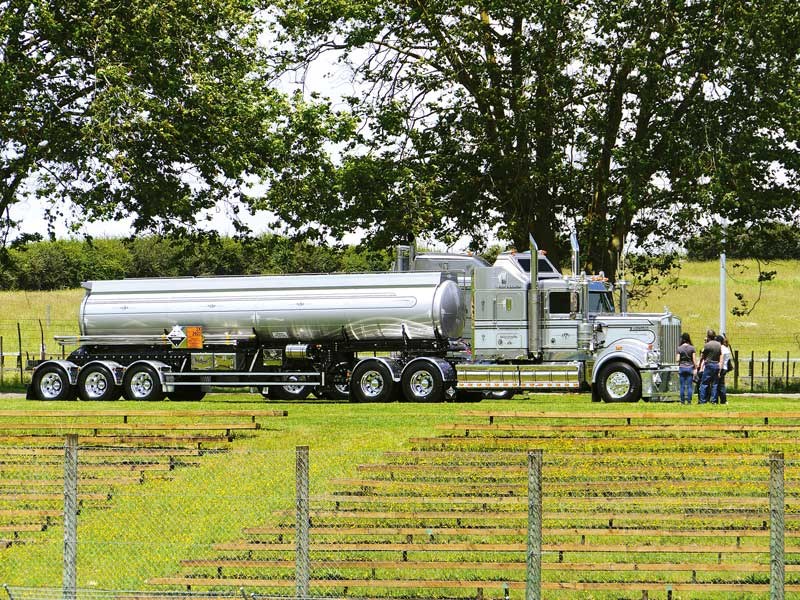 The Northchill Legend was a crowd-pleaser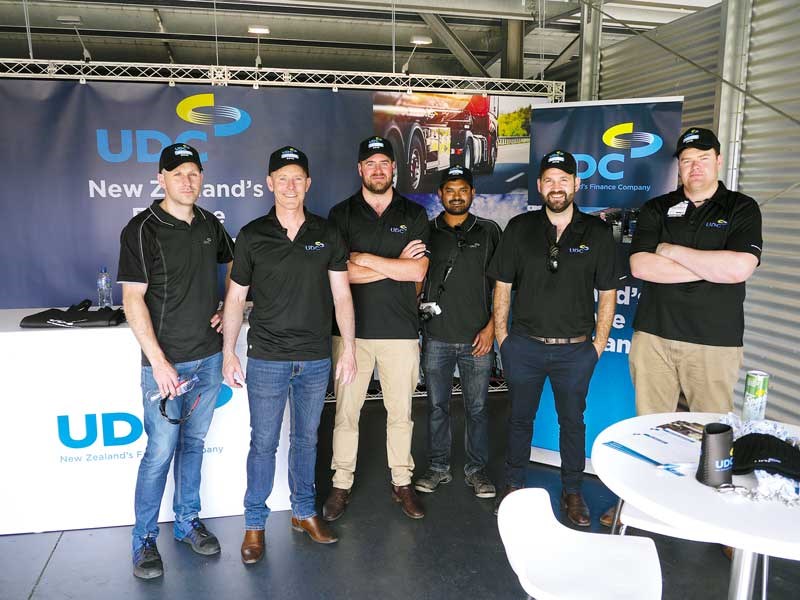 The UDC Finance team were out in force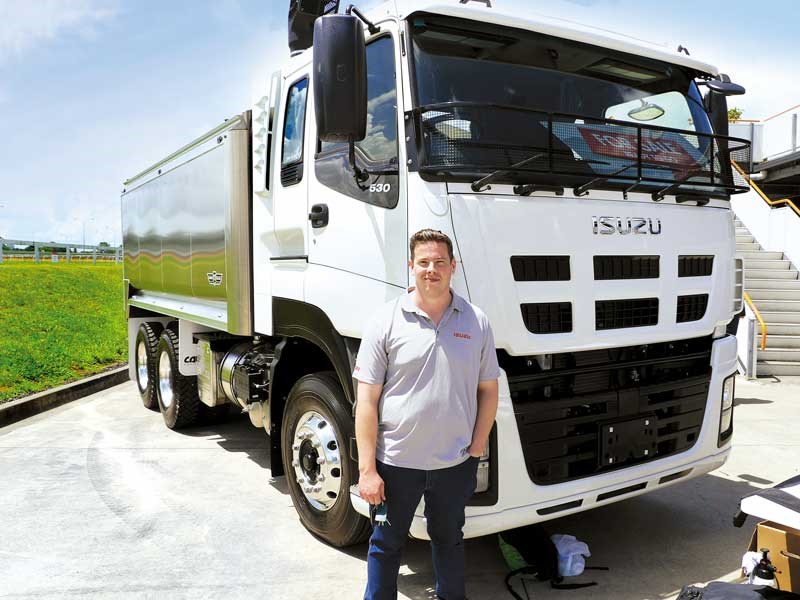 Jared Keenan from CAL Isuzu flying the company flag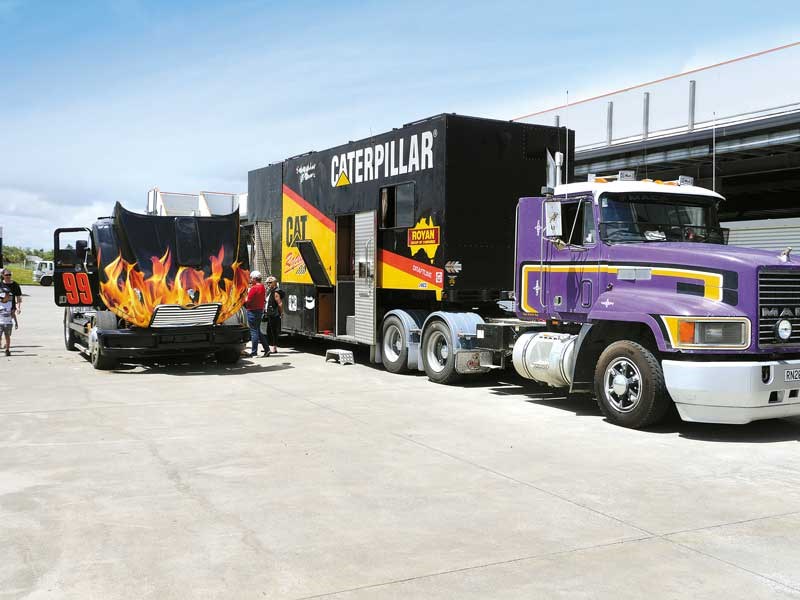 The day gave race trucks a chance to test their equipment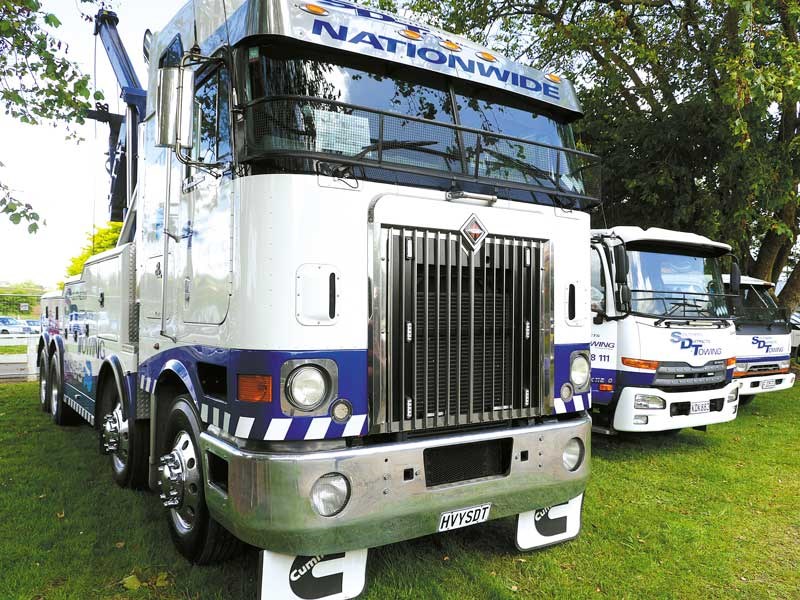 Southern Districts Towing looking sharp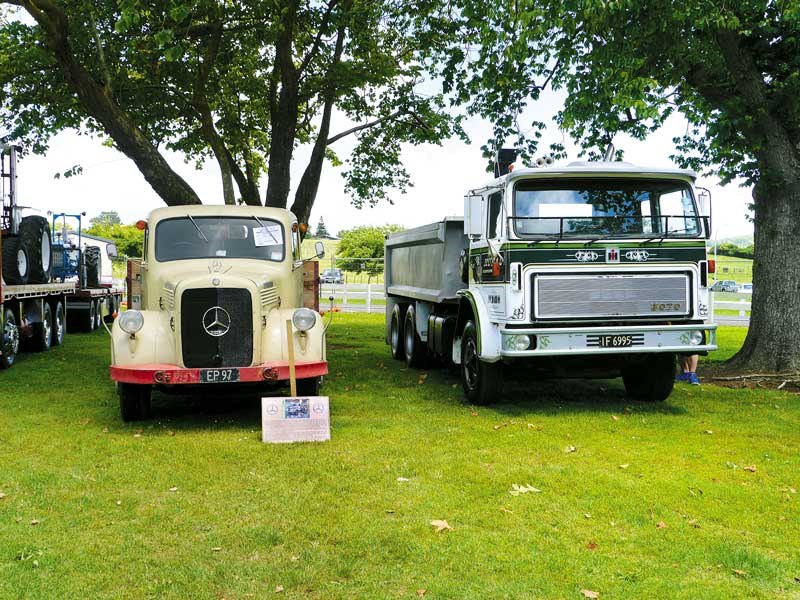 Classic trucks were in abundance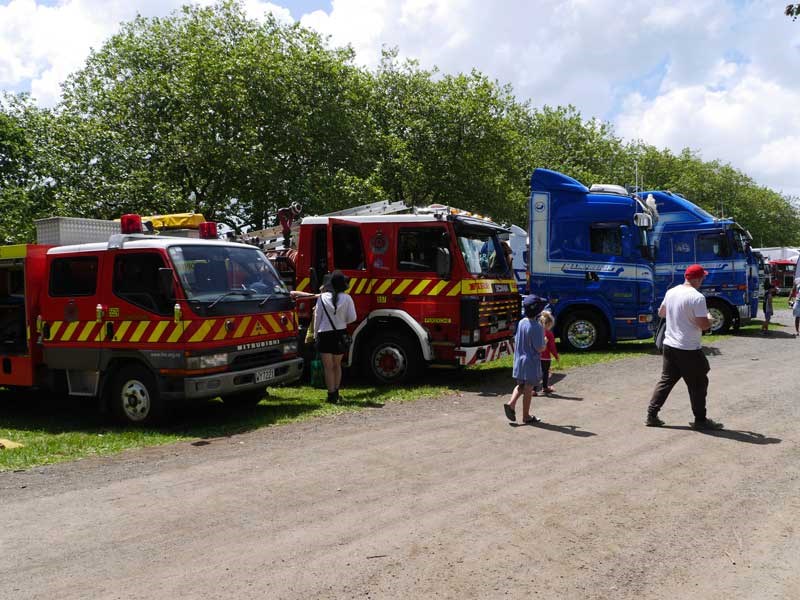 Pukekohe Volunteer Fire Brigade were kept busy with admirers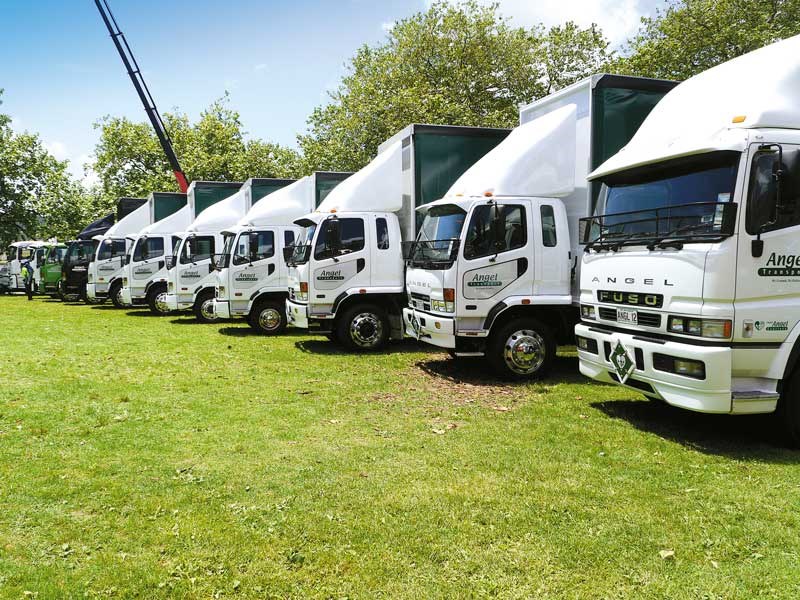 Angel Transport have one of the tidiest fleets in town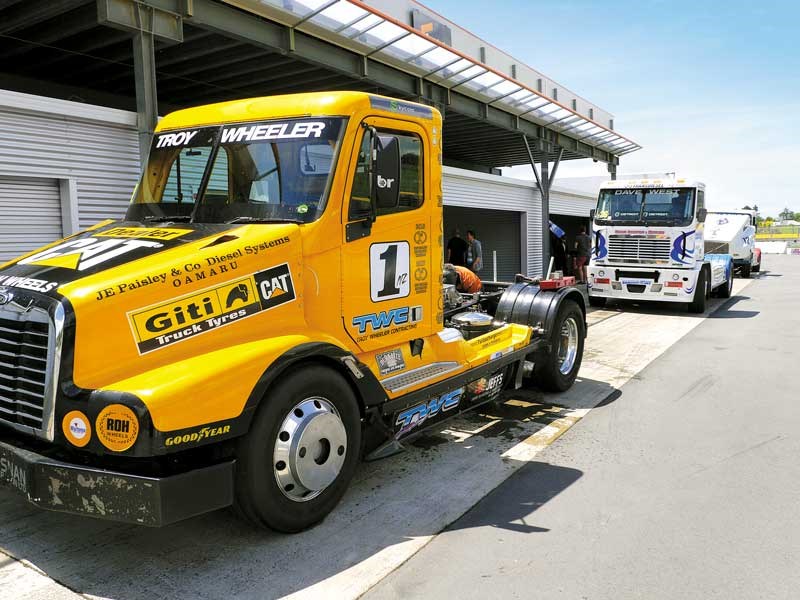 Truck racing season begins in January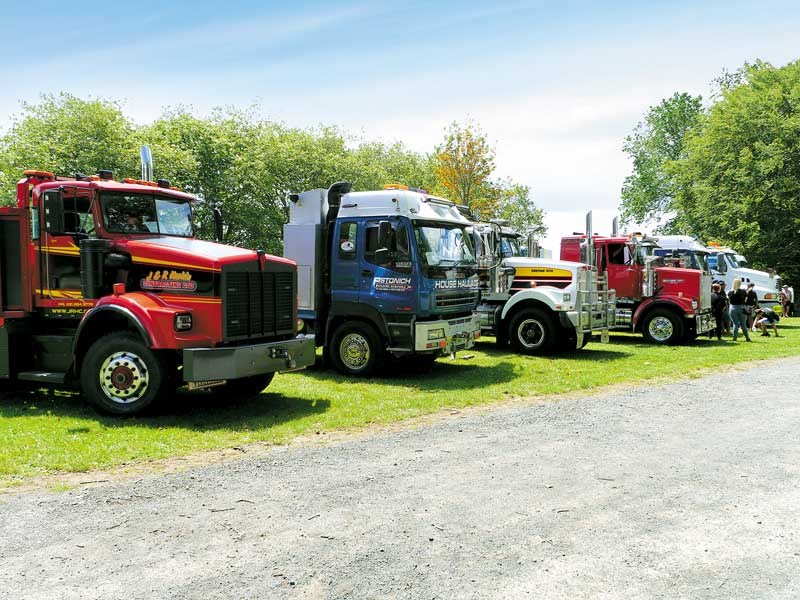 Some of Auckland's house-moving trucks on display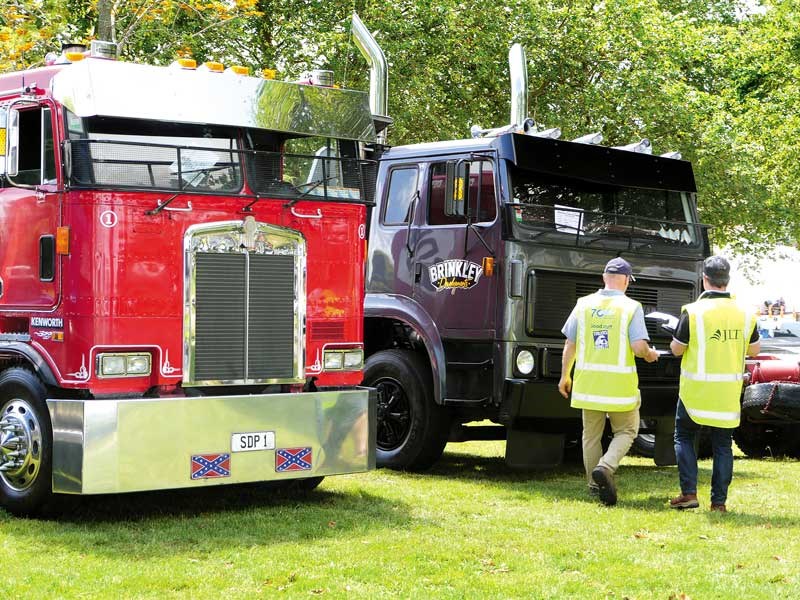 The judges had their work cut out

The Ed and a team of videographers descended on Pukekohe Park Raceway on 2 December to check out The Truck & Machinery Show 2018
It was all eyes to the heavens during the week leading up to the latest Turners sponsored Truck & Machinery Show as adverse weather threatened to play havoc with the latest Auckland region-based show; even the weather apps were predicting heavy rain and thunderstorms no less.
However, it was not to be as the sun beamed down from above, giving trucking and machinery buffs pretty much everything they could have asked for in the form of entertainment, a difficult-to-judge Show & Shine competition, excavator competition (see page 36), trade stands, and social media star Robbie 'Gooserooter' Shefford from Geraldine who was especially imported from the South Island to MC the event.
A family day out
Show organiser Karen Black says, "It was a family day that not many people from the Auckland region get to see that often.
"With the bulk of truck shows being held in the South Island and other provincial North Island centres, having a large event right on the doorstep of New Zealand's largest city and easily accessible to the north Waikato region makes it a special day out for all ages."
Held at the Pukekohe Park Raceway, the large site allowed the show to be spread out over a number of different levels and areas. Well utilised was the truck parking area, which benefited from a large stand of trees, giving much-needed shade.
The lower trackside area was used for the Mimico Excavator Competition, and the TR Group sponsored Truck Reversing Competition. Across the track in the pit area was for other forms of entertainment, such as a tyre changing competition, hot laps in race trucks, and some good Kiwi music along with food stalls and bouncy castles.
"To start things off, we got the Gooserooter to demonstrate his driving skills by taking a CH Mack around the TR Group Truck Reversing Competition," Karen says.
Robbie would probably be the first to say that his attempt to dock the rig into the makeshift loading bay wasn't his finest hour, but in fairness, many others who subsequently attempted the course found the left-hand reverse in the bay just as awkward. It was eventually won by Cam Vernon of Vernon Development.
Many people were able to tick another item off their bucket lists as they took rides around the Pukekohe circuit, with heavily in demand hot laps being dished out by Troy Wheeler, Dave West, and other adrenalin-fuelled race truck drivers. 
It must be said that if you haven't seen a full-on race truck doing its thing in the flesh before, then you don't know what you are missing.
The pit garages were repurposed as trade stalls, and other businesses utilised the outdoor areas for larger truck and machinery exhibits.
The trade area stands featured everything, from trucks for sale, polished rims and bling to kids' high-viz clothing and finance courtesy of UDC, plus much more. Someone commented that it was an opportunity to find a truck or machine, finance it, choose the accessories, and celebrate by taking it for a whip around the track.
Around the Pukekohe circuit
And this leads into another option that was available for truckers, which was the ability to drive their own trucks around the Pukekohe circuit and get a feel for how they perform above the legal road speed limit, and another popular option judging from the numbers.
But the Show & Shine was where a lot of those who had spent long hours during the week washing and polishing their rigs in preparation for what would probably be the biggest event on their truck's calendar for the year.
Karen says more than 170 trucks officially entered but many more turned up just to be part of what is sure to be a big attraction on the future Auckland/Waikato show calendar.
Turners Truck & Machinery Show 2018 winners
 
Show & Shine winners
 
 
Best Fleet: 
Riordan and West Ltd
People's Choice Award: 
NorthChill Ltd—Kenworth T900
Overall Best Presented New Truck:
Seay Distribution Ltd—Kenworth K200 Aerodyne
Best Visual Impact: 
Wyatt Haulage Ltd—Kenworth K200
Best Classic: 
SuperFreight Ltd—White 2066 
Best Tractor Unit: 
Wayne Croft Transport Ltd—Mack Trident
Best Curtainsider/Flat Deck: 
APL Direct Ltd—Scania R450 
HIAB/Crane Truck/Sideloader: 
Cargo Plus Ltd—Freightliner Century Class
Best Tipper:  
Luke Brinkley—International T-Line 
Best Livestock & Logger:  
OnRoad Transport Ltd—Kenworth K200 
Best Heavy Haulage/Tow:  
McRobbie Bros Ltd—Kenworth K200 
Best Company Pick-up/Ute:  
VT Transport Ltd—Holden Colorado
 
Truck reversing winners  
 
First: 
Cam Vernon—Vernon Developments
Second:  
Cyrus Sethna—Cargo Plus 
Third:  
Shaun Reynolds—TA Reynolds 
 
Tyre changing winners  
 
First: 
Hamish Soppet 
Second: 
Paul Price 
Third:  
Shaun Reynolds 
Ed's note: Keep an eye out for Dean Middleton's show pics in the next issue of Deals on Wheels, on sale from 7 January 2019.
Keep up to date in the industry by signing up to Deals on Wheels' free newsletter or liking us on Facebook.