Shiny new things to play with and listen to
---
DOW brings the latest in music and technology
Deals on Wheels' latest in the new music and technology launches to look forward to this month
The Beatles—Sgt. Pepper's Lonely Hearts Club Band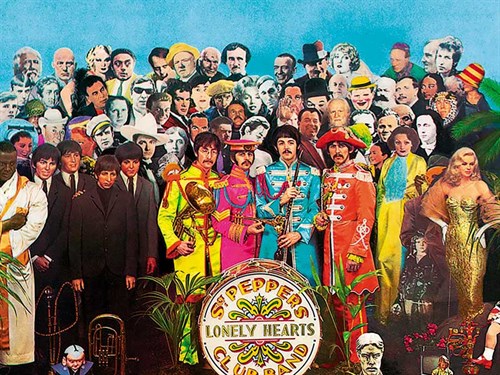 What's the best album in popular music history? The answer might depend on which decade you grew up in, but there's surprising overall consensus and The Beatles' Sgt. Pepper's Lonely Hearts Club Band takes the cake. When it appeared in 1967, the album was genuinely revolutionary, and it still sounds remarkably fresh. Instead of just another collection of fab and beautifully crafted singles, the four lovable 'mop-tops' had collaborated with producer George Martin to fashion something completely new: a record that could never have been performed live because it used the studio in much the same way that a painter uses canvas. Fifty years on, the monster Anniversary Edition celebrates with a remixed stereo version, as well as a surround sound remix, and 34 previously unreleased songs from the sessions. The set is available in various permutations, including standard 2CD, vinyl, and the luxury six-CD version.
Sony Bravia A1 OLED Television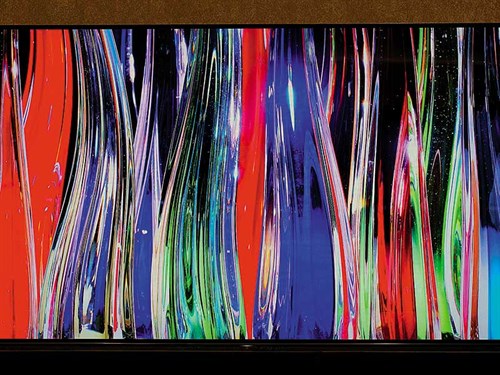 Ever imagined that sound could come directly through your TV screen? Imagination meets reality! The new Sony Bravia A1 OLED Television is cool for all sorts of reasons, but the fact that Sony's patented Acoustic Surface technology allows the entire surface of the screen to radiate sound waves is rather astonishing. In effect, the screen creates the sound in this speaker-less TV, which Sony claims brings about the "perfect unification of picture and sound". But that's not all. The brilliant OLED screen on this big 65-inch will likely turn heads with its eight million self-illuminating pixels and the kind of depth of shade that we've not seen since plasmas went down the gurgler. That, and the incredibly thin, totally borderless screen. It will be available any moment now at specialist retailers but the price is yet to be confirmed. And yes, I previewed this TV some months back, before I got all the hot info, but thought a reprise was warranted on the eve of its arrival. sony.co.nz.
Magico S3 MkII Floorstanding Loudspeakers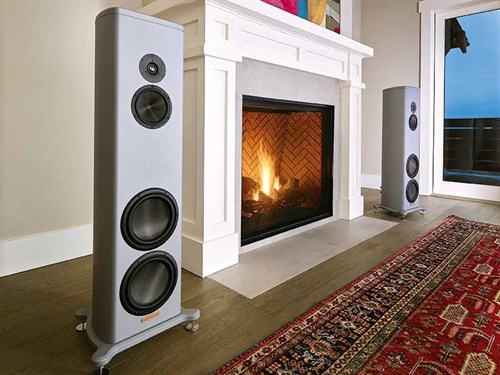 "We create industrial works of art that simply out-perform any custom or commercially available speaker system in the world." How's that for a claim? San Francisco-based audiophile speaker company Magico reckons it makes the most advanced speaker systems in the world, and plenty of reviewers agree. Its new S3 MkII speakers are placed right in the sweet spot of their range, and fine-looking beasts they are! Boasting incredibly low measured distortion passed down from the superb design and engineering of its limited edition M-Project model, the S3 MkII features diamond-coated beryllium diaphragm tweeters for amazing high frequencies, a six-inch driver featuring MultiWall carbon fibre, and a layer of XG Nanographene for extraordinary midrange sound. Each speaker also features two two-inch bass drivers with a powerful magnet structure controlling a five-inch pure Titanium voice coil for clean and undistorted sound pressure levels. Translation? They sound (and look) awesome, mate! $39,995. audioreference.co.nz.
Tivoli Model One Digital Tabletop Radio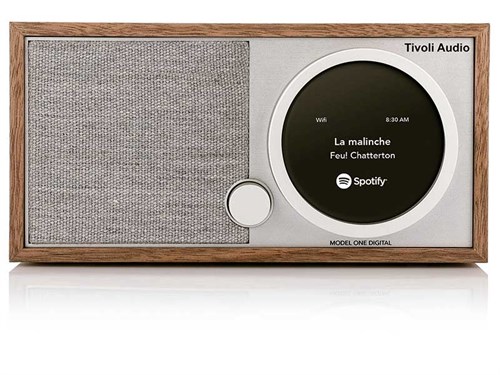 Tivoli has long been famed for its stylish, great sounding yet diminutive range of table-top radios, and with the Tivoli Model One Digital, those crafty Bostonians have burst into the age of streaming audio. Shorn of the usual gizmo bling, this radio perfectly accommodates its surroundings with its minimalist, slightly retro look. But its innards are full of smart technology, with multi-connectivity options (FM, Wi-Fi, Bluetooth, and Spotify Connect), a high-resolution screen, and even the ability to connect with Tivoli audio speakers for those who prefer stereo reproduction. Its gorgeous cabinets are available in walnut, black, or white and the quality fabric speaker grill gives it a comfy vibe. $599. dencoaudio.co.nz.
Kendrick Lamar—Damn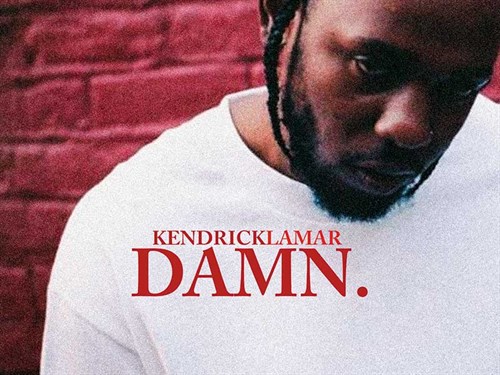 Hip-hop's most critically acclaimed rapper spits out his fourth album, and it's a doozy. Lamar is a great storyteller, and a greater wordsmith, and makes it all sound so effortless. The backing—unlike the fulsome horns and jazz licks on How to Pimp A Butterfly—is full of looping electronics and sometimes disorientating transpositions, but the overriding sound is one of warm nu-soul. It's a record where both the words and sounds require the listener to soak in it all for at least three or four listens so it can really sink in. The only dull moment is the obligatory duet with Rihanna, whose invasion antics feel cheap and uncalled for.
Keep up to date in the industry by signing up to Deals on Wheels' free newsletter or liking us on Facebook.