Business profile: HIAB Transport
---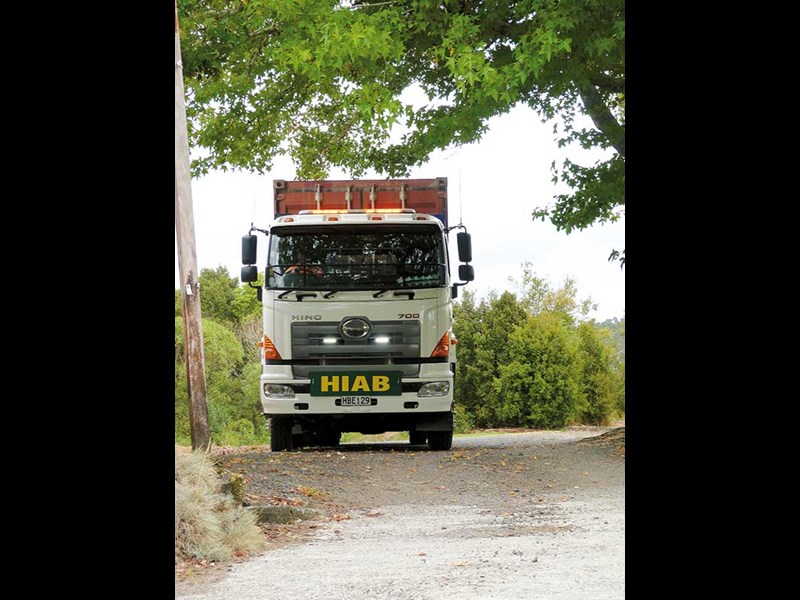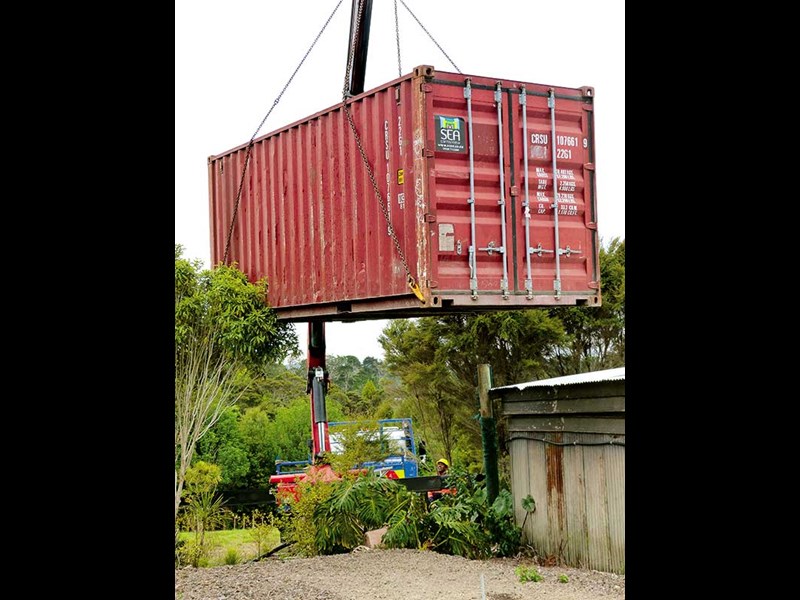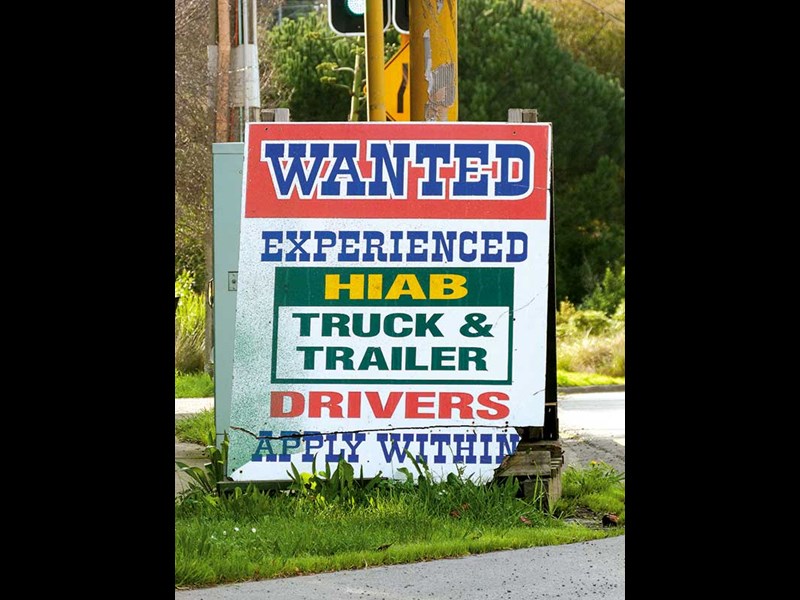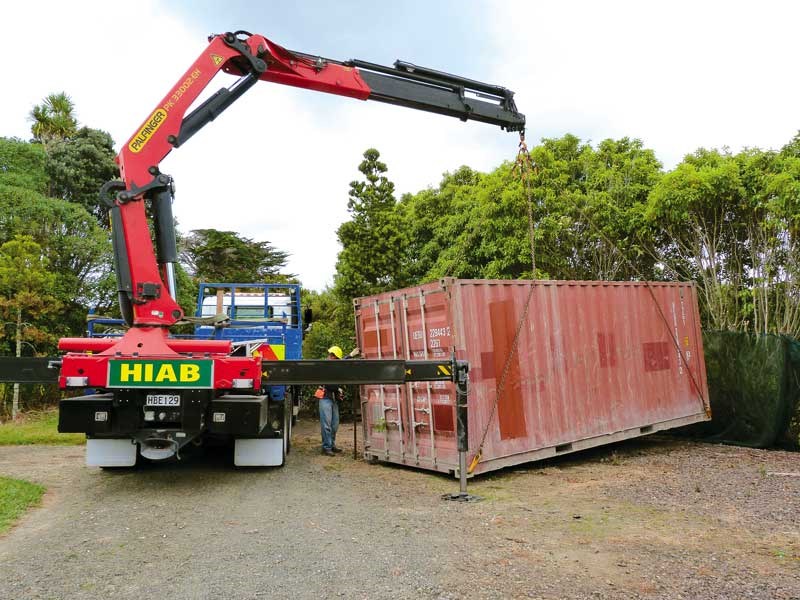 Ask Robin Thomas about the biggest difficulty he has in running his HIAB Transport business and you might be surprised at the answer you receive.
Most people would expect to hear that the major problem might be finding enough work to keep a fleet of 55 trucks and trailers busy, or perhaps it could be keeping tabs on all those road user charges and vehicle registrations.
One could even think that employing enough good mechanics to keep the fleet up and running would be a bit of a headache for a fleet owner.
However, all of the above potential difficulties are a doddle for Robin, his wife Sally who runs the office, and operations manager Mike Ashwell.
Have you guessed what the biggest difficulty is yet?
Thomas has been running his cartage company for 30 years now and reckons that the biggest pain in the proverbial that he faces on a day-to-day basis is – wait for it – finding enough good drivers!
That's right, driver shortage is such a problem that HIAB Transport has a permanent sandwich board on the pavement outside the yard, encouraging qualified drivers to 'apply within'.
Also an advert that was placed on Trade Me for two consecutive months drew a big fat zero.
Good drivers wanted…
He told DOW that the National government has a bent towards having employers offer jobs to people who are currently unemployed, but the problem is that the right people are simply not coming forward.
He cites a recent case of a fellow who at his interview was asked if he could drive a truck with a Road Ranger box – the only response was a blank stare.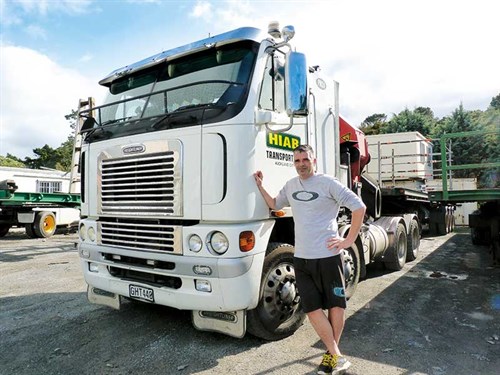 The company owners say that there are good people out there all right, however many of them come from overseas countries.
Often these prime candidates find it difficult to gain permanent residence status in New Zealand, making it impossible to employ them for more than a few months at a time.
Thomas has had trucks in his blood from a very early age, as his father used to cart clay for the brickworks with a TS3 Commer and as a young lad he couldn't wait to get out of school in the afternoon and wait for his dad to drive by with a load aboard.
However he says that many times he had to wait for his father to pick him up on the return trip, as it was too difficult to stop the fully laden truck.
The concept of long working days and a developing a good work ethic were instilled in him at a very young age.
Right next door to where he lived was his uncle's coal yard which provided the young lad with an opportunity to earn some good money back in the 1960s and 70s.
His uncle sourced his coal from Kopuka and brought it to his West Auckland yard, where it was bagged and delivered to customers in sacks that had to be moved by hand cart or on the delivery person's back.
Like many teenage boys of his day, this young man wasn't particularly keen on school, so as soon as he was old enough he found himself an apprenticeship in a metal spinning plant.
However, being around trucks in his formative years had left a lasting impression on the young man, so when an offer came along from some mates at the Glenora League Club to go and work on the rubbish trucks, he welcomed the opportunity with open arms.
He loved the outdoor life so much that what was intended to only be a job for a few weeks, wound up being a six-and-a-half year stint.
Thomas found he liked the rubbish business so much that he eventually bought a K Bedford, fitted it with a Leyland 400 engine and struck out for himself.
It wasn't until the 1980s that he bought his first crane truck, a D Series Ford with a front-mounted HIAB truck crane, thus the company HIAB Transport Ltd was born.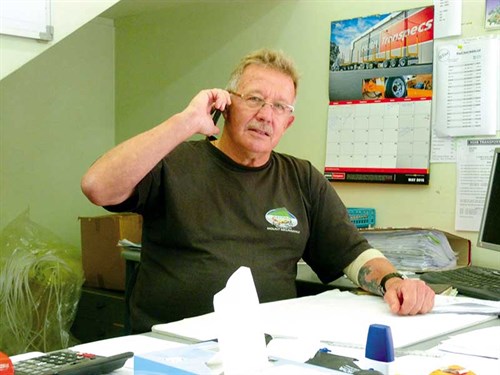 Tackling the 'too hard' jobs
Thirty years later Thomas still regards his company with its fleet of 55 trucks and trailers, as being a "boutique business".
He says that although there is a house-moving trailer in the fleet, he certainly has no intention of going into the house moving business.
The rig he says is simply there to deal with specialty jobs that come along from time to time.
The Robin Thomas definition of a "boutique business", by the way, is a company that tackles those oddball jobs that nobody else really wants to do, stuff that's easy to place in the 'too hard' basket.
That he says is what his array of specialty equipment is there to take care of.
The company specialises in transporting concrete 'tilt-up' slabs, which aside from being heavy are often oversize and over-height loads.
The company has recently bought two skeletal trailers to carry the large slabs in order to provide a more efficient service to its customers.
HIAB Transport is most- certainly a Thomas-family business, as Robin, wife Sally and two sons, David and Mark all work in the business and even those long-term staff members who aren't related by blood-line are treated as a part of the family.
The boss says that he's often "blown away" by the dedication of some of his guys when it comes to getting the job done, no matter what hurdles need to be overcome.
Three new Hino 700 Series trucks have recently been added to the fleet, which mainly consists of Mack and Hino.
Thomas says he's found both of these brands of truck to be reliable and his company has enjoyed a long-term association with the suppliers.
No doubt if Thomas could find an equally good supplier of quality new drivers he'd be a very happy man indeed.
For the latest news, reviews and features, subscribe to our Deals On Wheels magazine here.
Keep up to date in the industry by signing up to Deals on Wheels' free newsletter or liking us on Facebook.