Cat CT610
---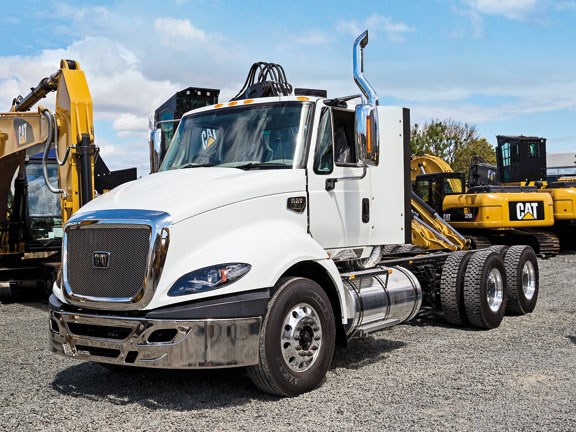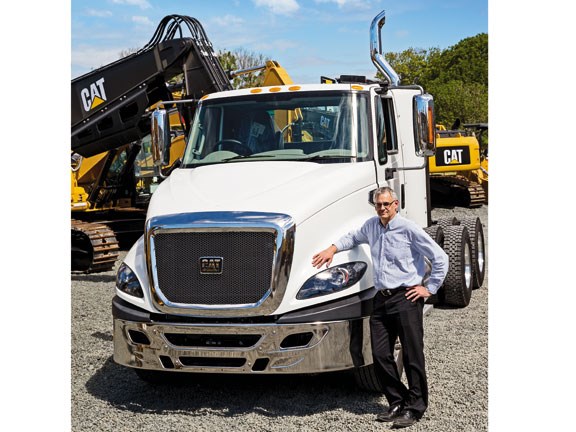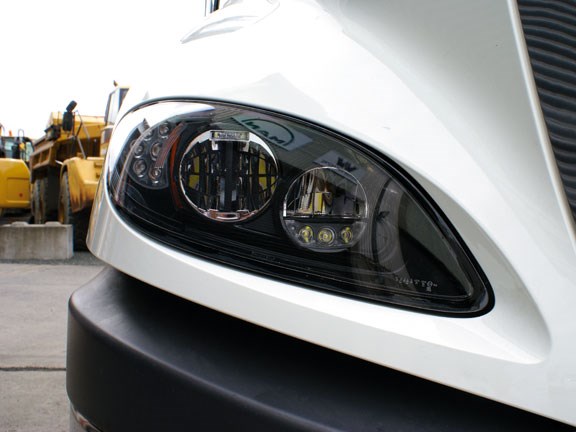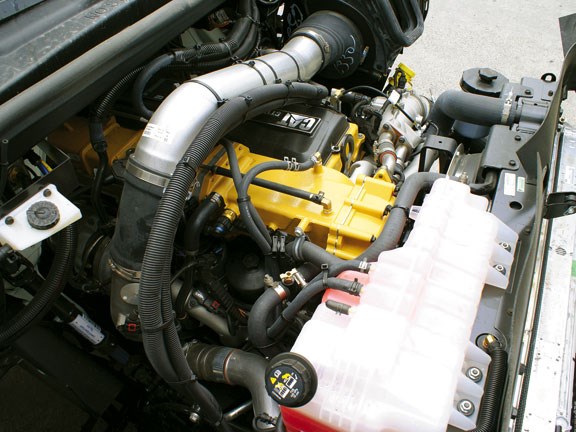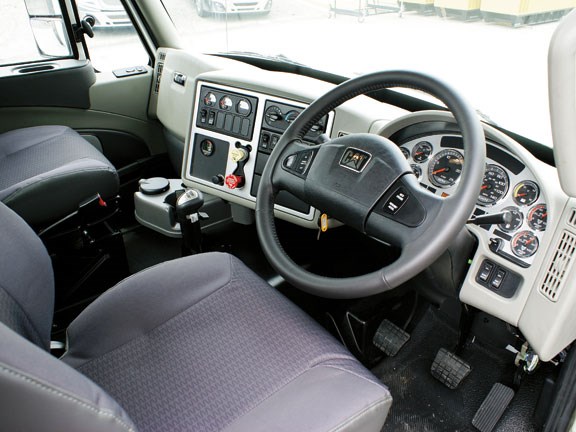 There's a new Cat ready to pounce and it has a sleek, more compact nose and brighter LED eyes. The CT610 is Cat Trucks' latest offering and Deals on Wheels is first to meet it eye to eye. We talk to New Zealand's Caterpillar engines legend Murray Kernohan, who recently returned to the Gough Group to head up Gough's operation of Cat 'on-highway' trucks.
Kernohan is one of the most knowledgeable and passionate Caterpillar men you're ever likely to meet and he's very excited by the new challenge. "The local bonneted six-wheeler market has shrunk considerably over the last few years and we definitely need an eight-wheeler option. Having said that, we ended up with about 21 percent of the big block-bonneted 6x4 market for 2012 and we've already registered eight units this month (Jan 2013). I'm pretty happy with that and looking forward to finding ways to do even better," says Kernohan.
That's a pretty amazing effort considering the recent market conditions and that the brand was only officially launched around March last year. Of course, you would expect orders from the yellow-blooded Caterpillar-faithful wanting to be the first with real Cat-branded trucks to explain the good start, but as Kernohan says, "It's actually been quite different. We're getting orders from people completely new to the brand – guys with a second-hand truck with a Cat in it have been using the Goughs network and found they really like the service and coverage it has – it's the best dealer network in the country."
The all-new CT 610 opens a much wider market for Cat Trucks, and the shorter dimensions and light weight should make for a very competitive package. With possibly the shortest BBC (bumper to back of cab) dimensions in its class and the latest Cat CT13 motor running at 475hp with 1700lb/ft of peak torque, the new CT610 will fit a wide range of applications. The tried-and-trusted manual 18-speed Roadranger transmission is standard, with the Eaton two-pedal Ultrashift an option for those wanting to take it really easy. Durability is uncompromised and the CT610 runs the same heavy-duty 260 x 92 x 9.5mm chassis rails as its larger sibling the CT630. These rails are significantly more heavy-duty than some competitor offerings. The driveline comes standard with 46,000lb diffs and suspension; however you can choose to install lighter setups should you wish.
The Cat CT610 is the first truck I'm aware of to be launched in New Zealand with full LED headlamps. The complete headlamp cluster includes day runners, indicator, park, dip, and high beam. According to Kernohan, the lighting is crisp, white, and noticeably clearer than traditional bulb-type lamps.
There are several cab size options, including a 26" extended cab that could suit the New Zealand market very well, as it offers more than enough extra space without significantly compromising the overall length. The driveline is also entirely configurable, offering standard chassis ratings as high as 63.5 tonne GCM, and utilises industry-proven components from suppliers such as Meritor, Eaton, Hendrickson, Haldex, Bendix etc.
It would be fair to think the Cat CT13 engine is just an updated Caterpillar C13, much as the latest C15 motor is an evolution of the venerable CAT C-15. However, the CT13 is completely new to the range and is a derivative of the Navistar MaxxForce 13, which itself is a derivative of the MAN D20 (are you still with us?). Now, there has been a fair bit of bad press surrounding the MaxxForce engines in the USA due to Navistar trying to make its EGR-only solution fit the latest EPA regulations (Euro 6+ equivalent). Unfortunately for Navistar, it didn't work and it had to find a stop-gap solution – a Cummins-derived SCR system. How this plays out for Caterpillar and Cat Trucks only time will tell, but what you can buy today are Cat trucks with Cat engines, so they should run as great as they look.
The new CT13 engine meets or exceeds ADR 80/03 or Euro 5 using advanced EGR and an active diesel particulate filter (DPF). It's an in-line, six-cylinder engine with dual sequential turbos, intercooler and after-cooler. With 475hp on tap and a peak torque of 1700lb/ft delivered from only 1000rpm, it might be hard to justify the need for a bigger motor. Caterpillar says, "The engine's advanced, ribbed CGI block (compacted graphite iron) and high-pressure, multi-shot injection system combine to produce 30 percent less noise inside vehicles' cabs, together with much lower vibration. Both of these factors significantly improve driver comfort inside the CT610."
The interior of the CT610 is exceptionally well laid out for a conventional day cab and the seat is very comfortable. They don't have integrated safety belts but Kernohan says the higher spec Gramag leather seats with integrated belts are an option should you choose. Looking at the flush-mounted windows and styling of the cab from outside, you can see the attention taken to making this a very slippery unit through air. From inside, the vision is panoramic, particularly in the day cab with the wide rear window. The mirrors are solid and stylish, and they're positioned well away from the typical blind-spot areas. It's quick and easy to find a comfy seating position, even with only a tilt function on the wheel. Kernohan assures us the steering wheels on the next shipment will have a full tilt and telescope function available. Everything falls easily to hand and there's even a self-cancelling indicator stalk that also works the washer/wiper unit – that's flash for a Yankee truck!
Storage is typical of a conventional, limited to spaces above the screen and in each door. However, you can option a locally-built centre-console which increases storage capacity significantly and helps keep paperwork etc. handy to the driver – or, you could order the extended cab.
The Cat CT610 is a very modern and stylish truck with a mix of traditional and new-generation running gear. Once the offer of a twin-steer option is available, I'm sure the market will widen even further for Cat Trucks. I'm sure there'll be a few logging contractors and container carriers keenly looking at these rigs, but they'd better be quick to beat the bulk tipper guys.
With Goughs' nationwide support network and the capabilities of other Gough Group businesses behind you, you'd be hard pressed to find a more attractive proposition. Whether you're a fleet operator or an owner/operator, Goughs could have the right solution for you.
Feel free to make a comment or ask us a question about this story on the Deals On Wheels
page.
For the latest reviews, subscribe to our Deals On Wheels magazine here.
Keep up to date in the industry by signing up to Deals on Wheels' free newsletter or liking us on Facebook.