Never say never
---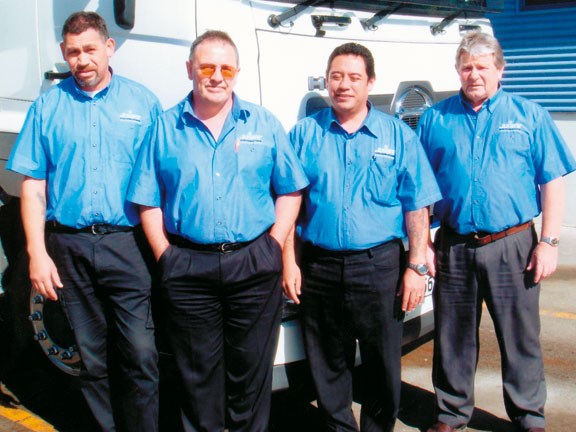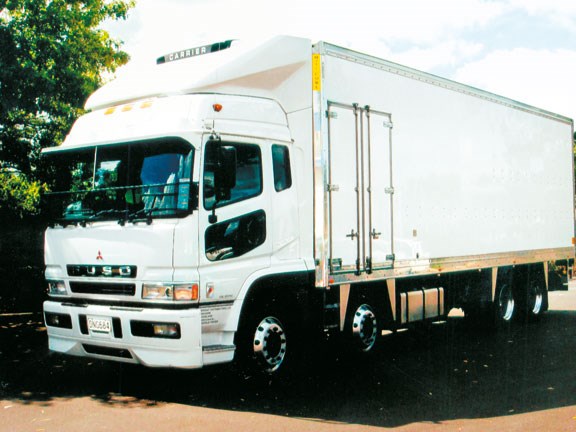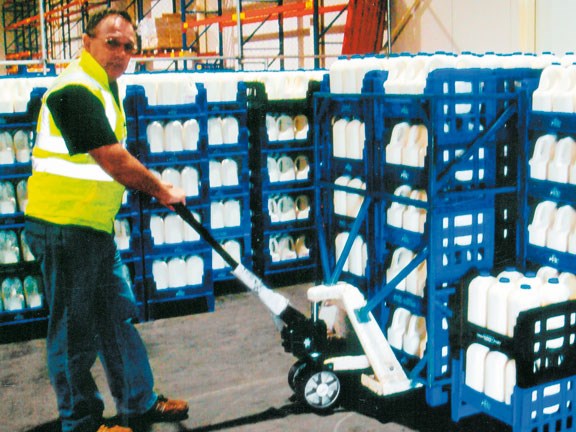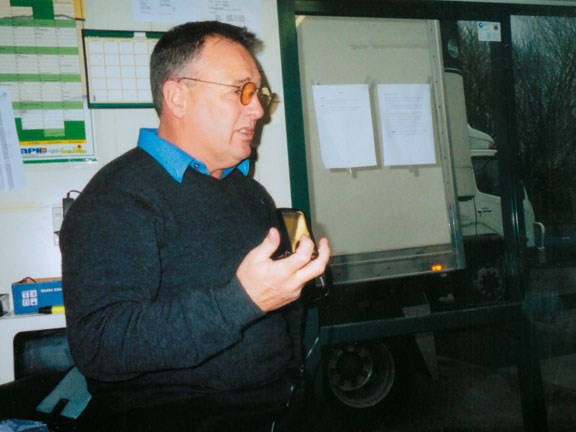 Truckie Profile - Kevin Jury
A mixture of hard work and dedication are key ingredients to Kevin Jury's success. His Auckland-based business, Jurant Distributors Ltd, has been running for just over 20 years and seems to keep on growing. This is because Kevin is an opportunist and grabs any offer that comes his way with both hands – "We never say never".
Jurant Distributors deliver eggs, milk and various goods and foods around the North Island, concentrating on the Auckland and Waikato areas. It holds two major contracts; one with Farmer Brown and the other with Goodman Fielder.

Farmer Brown, which is owned by Mainland Poultry, contracts Jurant Distributors to deliver eggs from Taupo through to Northland. Having previously only delivered to half of the Auckland area, Jurant has just successfully taken over the remaining half in recent months.
The other major contract with Goodman Fielder gives Jurant Distributors a variety of work. It does all of its key accounts for Meadow Fresh, food deliveries around Auckland metro and the Waikato Meadow Fresh key accounts.
"We've just started the new metro contract on April 1 this year, contributing to our massive growth over the past year." This includes the line haul for Goodman Fielder's milk from Palmerston North to Hamilton.
The former dairy farmer, originally from Tairua in the Coromandel, took the opportunity to go into business after returning to New Zealand after 10 years overseas.
"We started Jurant Distributors in 1988 and that was solely eggs; we broadened into Goodman Fielder in 2007."
Although Kevin does most of the behind the scenes work, he still drives the trucks occasionally when needed. He has a total of 35 staff, including wife Debe, who is a vital fixture in the team. Human resources is one area in particular she has a lot to do with, taking part in interviewing potential employees. Kevin credits his good driving team and mentions that several of his employees have been with him a long time.
While they have various types of trucks, Mitsubishi is a brand Kevin likes to stay loyal to. He's received good service from William Gill & Sons Ltd, located in Papatoetoe. Over the years he has found the Mitsubishi trucks very durable and reliable. Kevin has 19 trucks altogether, the majority of them eight-wheelers. He also has a Maxi-trans three-axle trailer working on the egg line haul and a Roadmaster four-axle trailer working on the milk line haul.
Because of the nature of the milk industry, Jurant Distributors has a truck on the road 24/7. They are all fully refrigerated and half of them fitted out with tail-lifts.
 Kevin says that building his business up was a matter of accepting all the good opportunities that came his way, meaning long hours and perseverance.
"Basically we've turned down no opportunities really, and I think we do our job very well, we're really competitive."
Maintaining a good track record is also a vital element; good old fashioned word-of-mouth will always be a decision point for potential employers.
"We've got a very good working relationship with Goodman Fielder and Farmer Brown. We've got a good track record and I think if you keep a good track record, the opportunities gradually come to you."
Kevin's advice for people looking at starting up a delivery business, or any business for that matter, is simple: "Go into it with calculated, precise, accurate information on the total cost of the business. 'Cos I've seen a lot of them come and go."
He's also used a business adviser for many years, Bruce Taylor from Advantage Business, who has been with Jurant Distributors since its growth.
"Bruce has been instrumental to the business, he's been brilliant."
Kevin also credits the smooth running of his business to three reliable managers he has in different areas. Damon Warbrick is on the egg farm in Takanini, Dave Clark looks after the milk in the Goodman Fielder site in Penrose and Andy Joyce manages the milk and egg situation in the Waikato.
When asked what he likes best about his industry, it doesn't take Kevin long to answer: "The people. They're generally very down to earth and hard-working. Because the work is so demanding, the people in the industry are all fairly solid, all-round, good characters.
"You don't last long in this business if you're lazy, put it that way."
Keep up to date in the industry by signing up to Deals on Wheels' free newsletter or liking us on Facebook.